10 Best Activities To Enjoy in Nha Trang
Nha Trang is packed with beautiful and amazing places to see and visit in your holiday, and many exciting things to do. Here is 10 best activities to enjoy in the region.
Perched on a pristine stretch of the southern coast, Nha Trang is a playground for sunseekers. Days here are spent dining on delicious seafood, snorkelling around stunning islands, and partying on the sand after dark. Nha Trang lays claim to some of the country's finest luxury resorts and thrilling watersports. Despite the development boom, colourful fishing villages and serene riverside restaurants are just a stone's throw away.
1. Po Nagar Cham Towers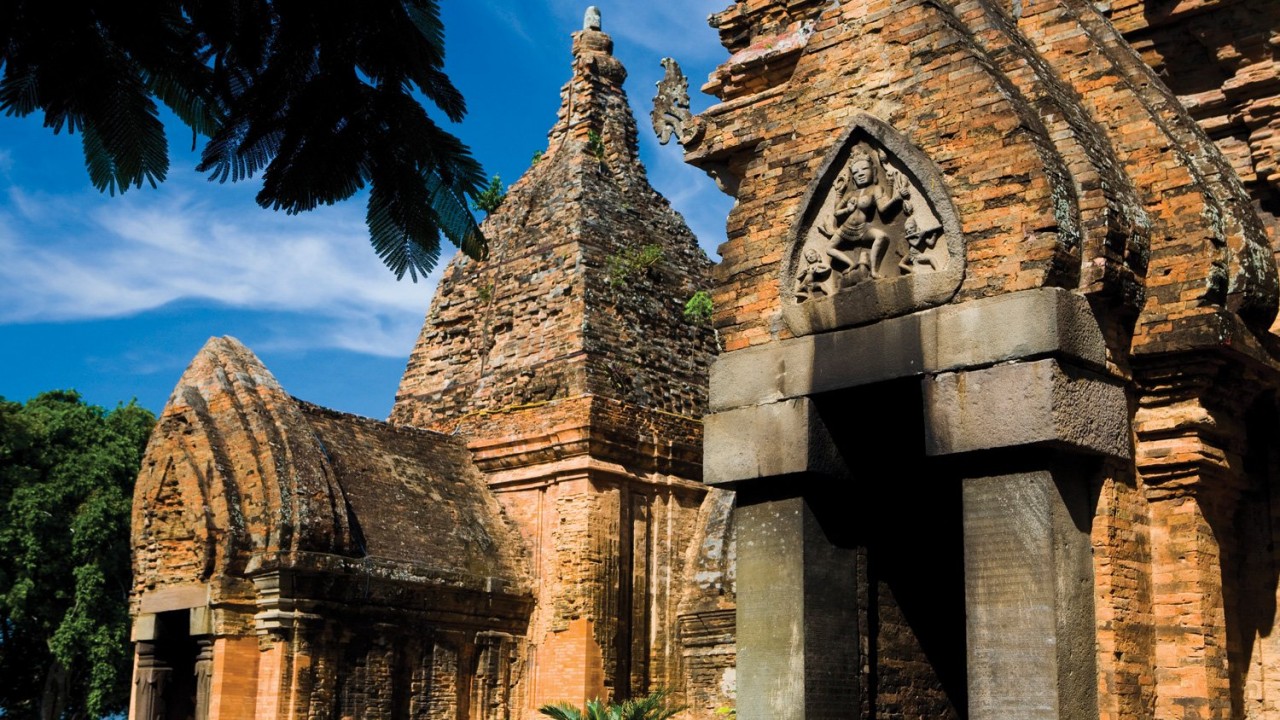 Photo: City Pass Guide
Historically, Cham is an ancient civilization that was really influential in Southeast Asia, especially in Vietnam and Cambodia. The Cham ruled Vietnam for 10 centuries, their unmistakable architecture and art style had spread widely across places in the country. They are said to have their root in the India's Buddhism. Thus, there are a great deal of similarity between Angkor Wat and the Po Nagar Towers found in Nha Trang. This complicated site belonged to the medieval principality of Khauthara, a small country near modern Nha Trang. The Po Nagar Towers are now situated on a mountain called Cu Lao, in downtown Nha Trang and next to Cai River.
Compared to the original design, the towers nowadays have only a few differences (except for the Golden Dome which has been robbed by pirates). The four Po Nagar Towers today are truly beautiful and charming. Each of them was built to dedicate to a unique deity.
The largest, which is 23m high, was built in 817 AD and contains a linga and a statue dedicated to Ponagar, who is said to have taught new agricultural and weaving techniques to people of the area. In gratitude they have built the complex to honour the Goddess. The central tower is in honour of Cri Cambhu who blesses devotees with fertility, ence childless couples often visit and pray there. The North West tower is in honour of Sanhaka, a wood cutter and foster father to Ponagar. The tower in the south was dedicated to Ganeca, the daughter of Ponagar.
2. Long Son Pagoda & White Buddha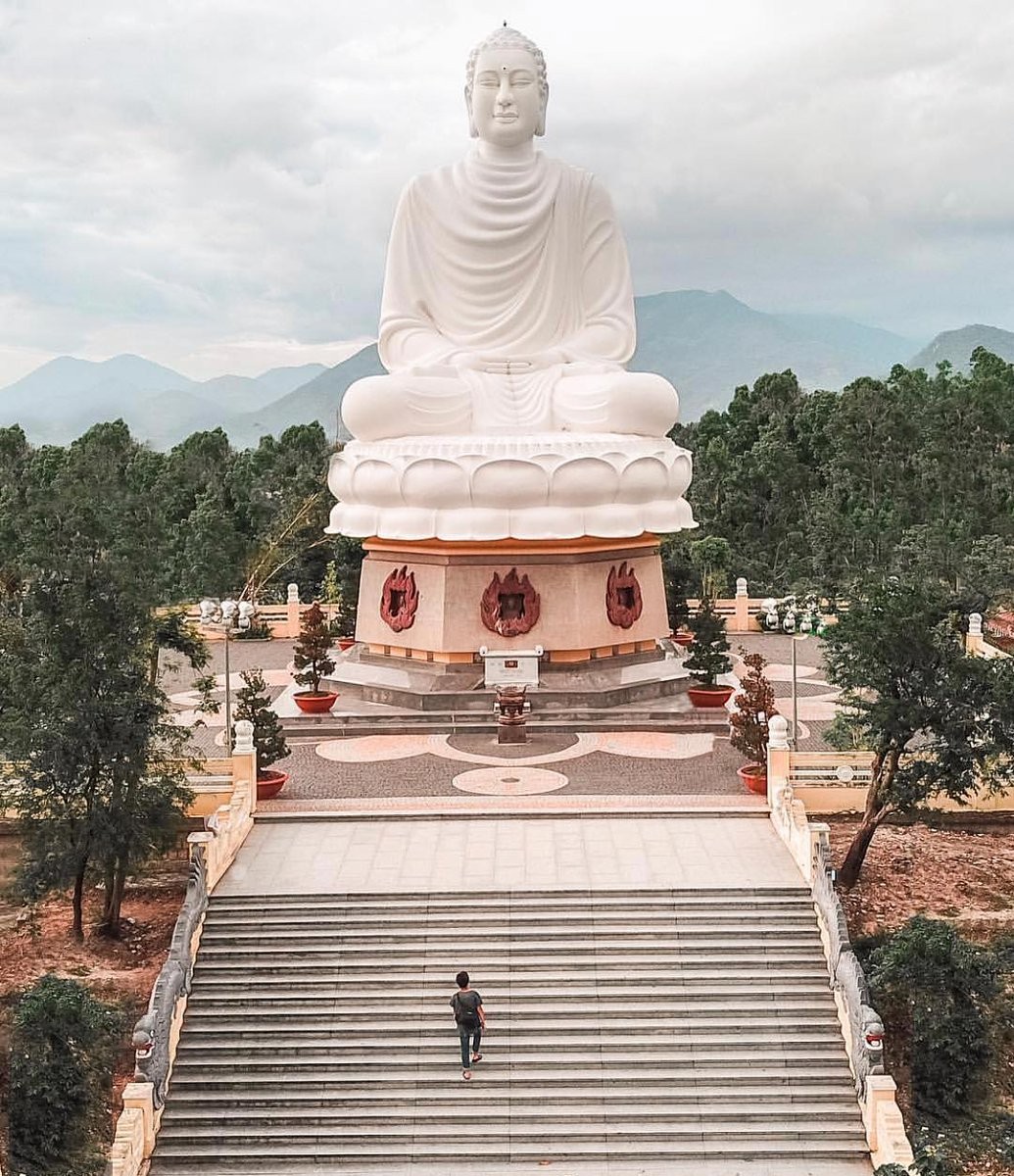 Photo: Backpacking Vietnam
Owning several Guinness World Records and considered as the largest pagoda in Nha Trang, Long Son Pagoda is worth visiting once in a lifetime if anyone wants to run away from hectic schedule, do self-reflecting or experience spiritual activities.
Situated in Khanh Hoa province, Long Son pagoda (originally called Dang Long Tu) was founded in 1886 by the abbot Thich Ngo Chi at the top of Trai Thuy hill where the current Buddha statue is located nowadays.
After the devastating cyclone in 1900, it was moved down hill. Following the wish of the very first abbot Thich Ngo Chi, the temple became the headquarters of Vietnam Buddhist Studies Association in Khanh Hoa in 1936. Then it was under renovated and restored a few times from 1940 to 1971 especially after the period of the Vietnam War.
In front of the entrance to the great temple is a stone board with a delicate mosaic dragon. Similarly, images of mythical animals as symbols of Taoist gods also appear on the roof in ancient details or get carved on pillars of the main hall. Besides, tourists can take a look at the 700kg bronze Buddha statue sitting in the sanctum in accordance with two large candles weighing up to 900kg, and witness worship ceremonies taken place by hundreds of Buddhists and pilgrims.
Visitors will be able to see the huge statue of Buddha located on the top of Trai Thuy hill after moving about 140 more stone steps up from the bell tower. The 24-meter tall Gautama Buddha sitting on a lotus throne, preaching with his decent smile under the immense blue sky will make tourists have the feeling of inner peace and solemned. Moreover, there are statues of seven arahants who set them on fire to protest mistreatment of Buddhists by the Ngo Dinh Diem regime in the 1960's.
Also, tourists can enjoy a bird's eye view of beautiful Nha Trang from greenery islands to stunning mountainous landscapes, all are caught and narrowed down to the eye immediately.
3. Nha Trang Cathedral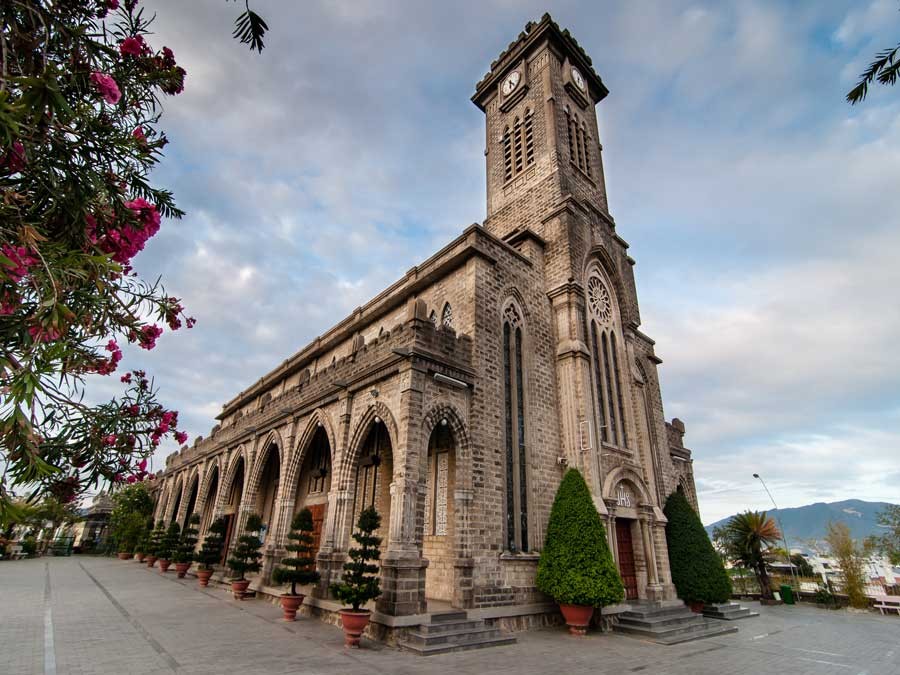 Photo: Asia Tour Advisor
A popular spot for wedding and landscape photography, Nha Trang Cathedral is made entirely of stone and features beautiful stained glass windows, as well as a square clock tower that's surmounted by a large crucifix. Its three cathedral bells, which were cast in France in 1789, are still in working order. There are also hints of Vietnamese influences to the structure, such as pink backlight on the tabernacle, red neon light outlining the crucifix, blue neon on the arch, and a white neon-lit halo atop St. Mary's statue.
Outside, Cathedral of Nha Trang are decorated with numerous statues of saints as well as 4,000 tombstones mounted on the sides, which were placed after the neighbouring cemetery was levelled in 1988 to extend the city train station.
A must-visit for any first-time visitor, Nha Trang Cathedral remains one of the coastal town's most important remnants of French architecture. From Nha Trang city, there are two paths which lead up to the cathedral. Visitors can either take a 53-step stone stairway from Thai Nguyan Street to the church entrance or another stone pathway from the city square which will lead them to the yard behind the church.
4. Vinpearl Amusement Park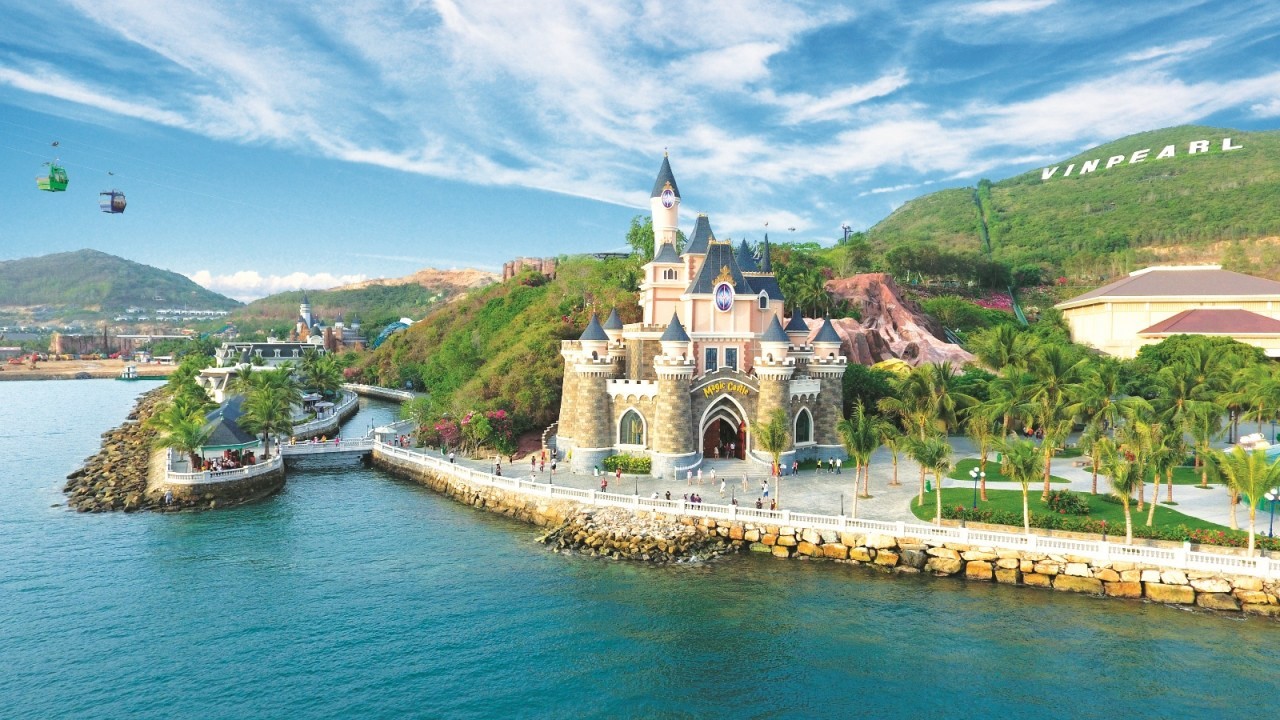 Photo: Inspitrip
Vinpearl Land Nha Trang, which was opened in 2006 by Vingroup Corporation, a complex tourist destination includes 5-star resort, world-class amusement park, shopping street, food courts, luxury restaurants located on Hon Tre island of Nha Trang Bay. Vinpearl Land Nha Trang welcomes around 12,000 visitors per day and up to 95,000 visitors on public holidays. Because of its total area of around 200,000 square meters and stunning location on one of the most beautiful bays in the world, many tourists called Vinpearl Land Nha Trang is an entertainment paradise.
Start your journey with the world's longest cable car with a length of a whopping 3,320m that will take you across the sea from Nha Trang mainland to Hon Tre island. The stunning ocean view seen from 100 meters above, will certainly take your breath away. Each cabin contains 8 people and takes around 10 minutes to get to the entrance of Vinpearl Land.
Vinpearl Land has equipped many luxury and modern high-speed boats that will take visitors to the island quickly and smoothly. It takes about 7 minutes from the pier to arrive at Hon Tre Island. Enjoy the ocean breeze while you're on board!
5. National Oceanographic Museum of Vietnam
Photo: City Pass Guide
The Oceanographic Museum of Vietnam is an interesting aquarium in which you can gain the exact image of Nha Trang marine environment.
The Museum is located at 1 Cau Da St., about 5km from Nha Trang City Center, at the foot of the outcrop where Bao Dai Village is constructed ina grand French-colonial building. Opened to the public on September 14th, 1922, today it is still a popular destination for both domestic and foreign tourists.
Nowhere can people expect to see a more extensive collection of living beings from the Eastern Sea like in this museum, particularly in areas like the bays of Thailand, archipelagoes of Paracels (Hoàng Sa) and Spratlys (Truong Sa), shore regions of Vietnam and the gulf of the Vat Bô.
The collection of this museum spreads out over two floors. The ground floor is home to fish tanks of varying sizes that house all manner of marine life. All kinds of fish you would find in the sea area of Khanh Hoa Province are presented there: reef sharks, turtles, living coral, anemones, puffers, lionfish, clownfish, sea horses, and a whole array of colorful reef species, some of which can be found in no other place in the world. Each of them has a label indicating their name, origin and characteristics in Vietnamese and in English.
6. Thap Ba Hot Springs Centre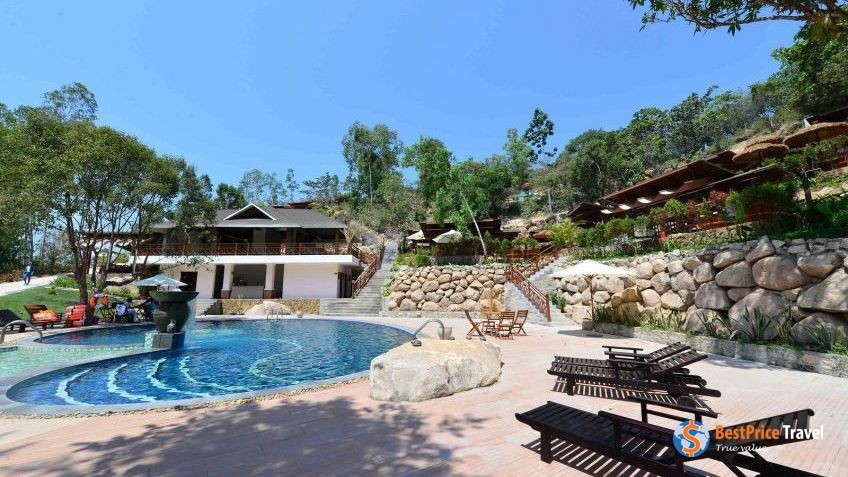 Photo: BestPrice Travel
The original hot thermal mud centre remains good value. Private rooms work out to be pricey so consider the communal mudbath (200,000d; 15 minutes maximum time); there are also mineral-water swimming pools. Lots of other packages are offered; online discounts available. It's 7km northwest of Nha Trang (130,000d by taxi); call for a shuttle bus pick-up (30,000d one way).
To get here under your own steam, follow the signpost on the second road to the left past the Po Nagar Cham Towers and continue along the winding road for 2.5km.
7. Ba Ho Waterfalls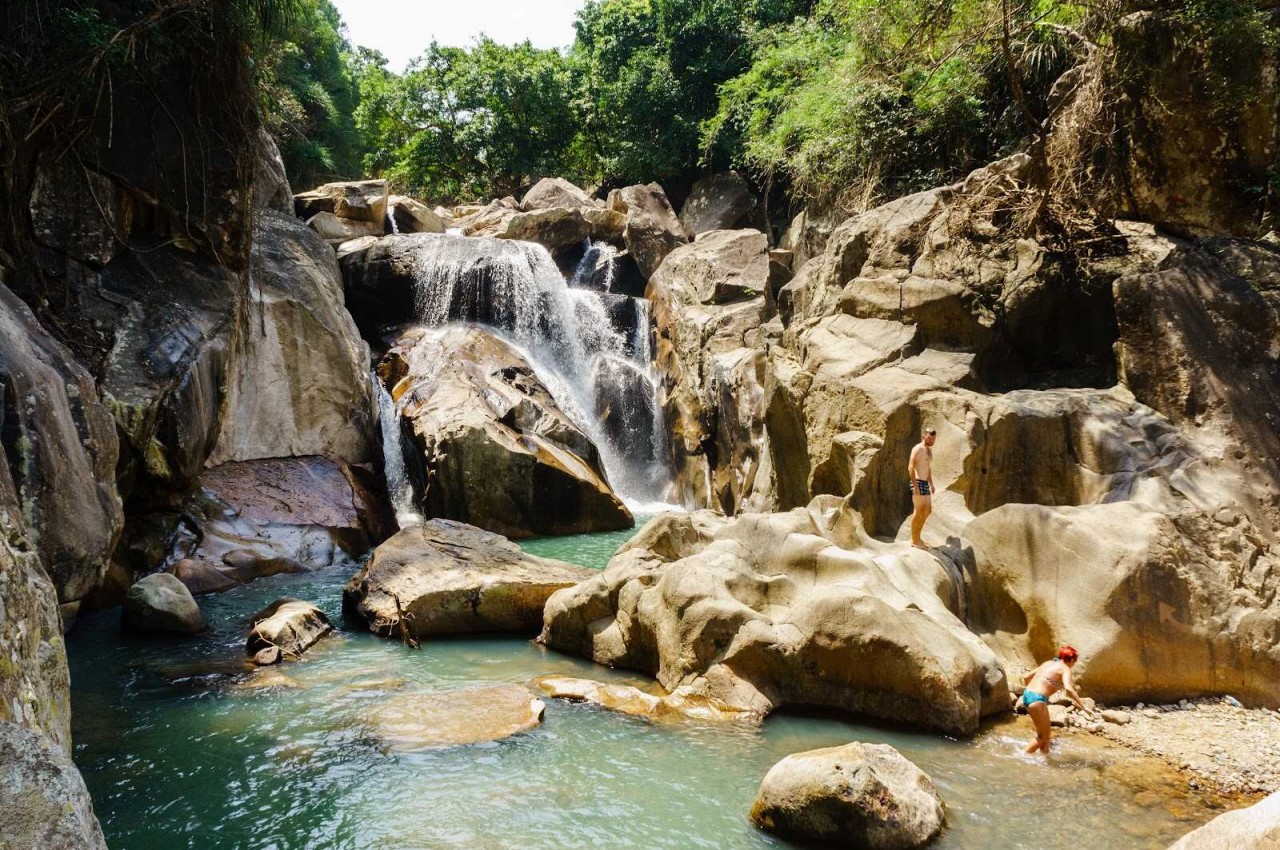 Photo: Inspitrip
Apart from many white sandy beaches and entertainment attractions, Nha Trang city also has a stunning mountainous landscape where visitors can immerse themselves in lush forest, pictureques waterfalls and refreshing atmosphere. Ba Ho Waterfall trekking route is one of the most indispensable things to do in Nha Trang. While the life rhythm of Nha Trang City can get more and more hectic, a welcome to Ba Ho Waterfall is an out-of-the-way diversion to escape away from the crowds. Being constructed by harsh cliffs, this is not only a perfect destination for those who have a passion for admiring the little-known natural beauty of Nha Trang but also a real challenge for the most adventurous explorers.
Ba Ho Waterfall is located about 20 km from Nha Trang City to the north, which is in the territory of Phu Huu Village, Ninh Ich Commune, Ninh Hoa District, Khanh Hoa Province.
It derives from the top of Hon Son with over 660 meters high, its over-10-kilometer length flow goes through a forest ecosystem and between two rocky mountains down to the field of Phu Huu Village and pours into Nha Phu Lagoon.
The stream of Ba Ho forms a system of small and intertwined cascades which creates a complex consecutive lake locating at different heights. That is also the reason why it was called Ba Ho Waterfall (Ba Ho means three lakes).
8. Alexandre Yersin Museum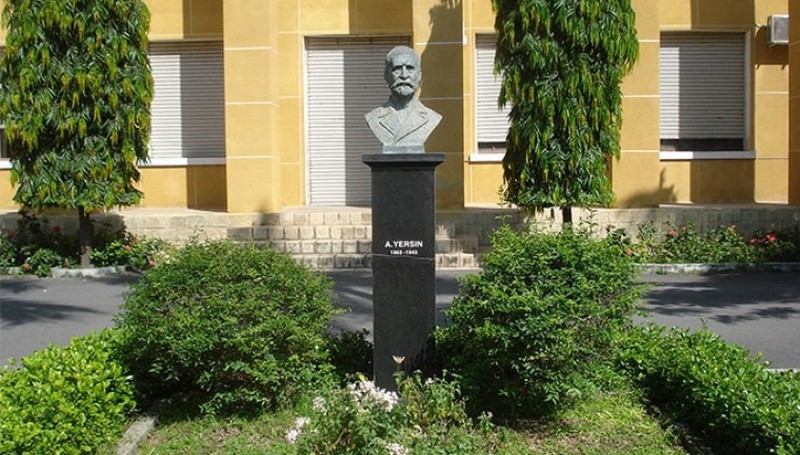 Photo: Guide Vietnam
This small museum is dedicated to the scientist Dr Alexandre Yersin (1863–1943), who founded Nha Trang's Pasteur Institute in 1895. The Swiss-born Yersin introduced rubber- and quinine-producing trees to Vietnam, and discovered the rat-borne microbe that causes bubonic plague.
You can browse Yersin's library and view displays including laboratory equipment (such as astronomical instruments) and a fascinating 3D photo viewer.
There's information in English, French and Vietnamese, with a short film on Yersin's life.
Yersin travelled throughout the central highlands and recorded his observations. During this period he came upon the site of what is now Dalat and recommended that a hill station be established there.
9. Suoi Do Pagoda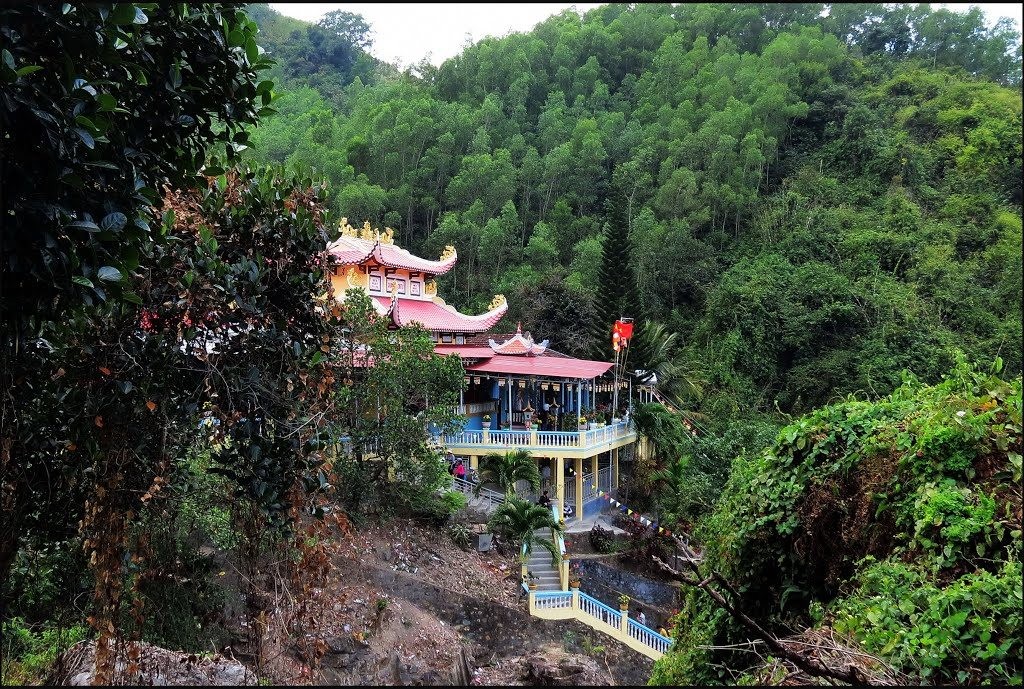 Photo: Guide Vietnam
Suoi Do Pagoda is located in the west of Hoang Nguu Mountains, in Dien Khanh District. Founded by a Buddhist nun in 1963, there's actually a series of pagodas now on the mountain, all linked by steps that wind ever higher. Its setting next to a stream running down the mountain makes it special. Take time to paddle in the stream and climb up to the top of the mountain where there is a natural pool and panoramic views of the countryside dotted with rice paddies, banana plants and hills. As the pagoda is difficult to find, it is best to visit with a tour or repeatedly ask the local population for directions.
Suoi Do Pagoda is accessible within a 30-minute drive from the city, though it's best to ask locals for directions or join a tour due to its hidden locale. As any holy places around the world, it's important to be mindful of your attire before making your way to the temple. Photography is allowed, but refrain from making too much noise as it may disrupt the monks praying in Suoi Do Pagoda.
10. Hon Khoi Salt Fields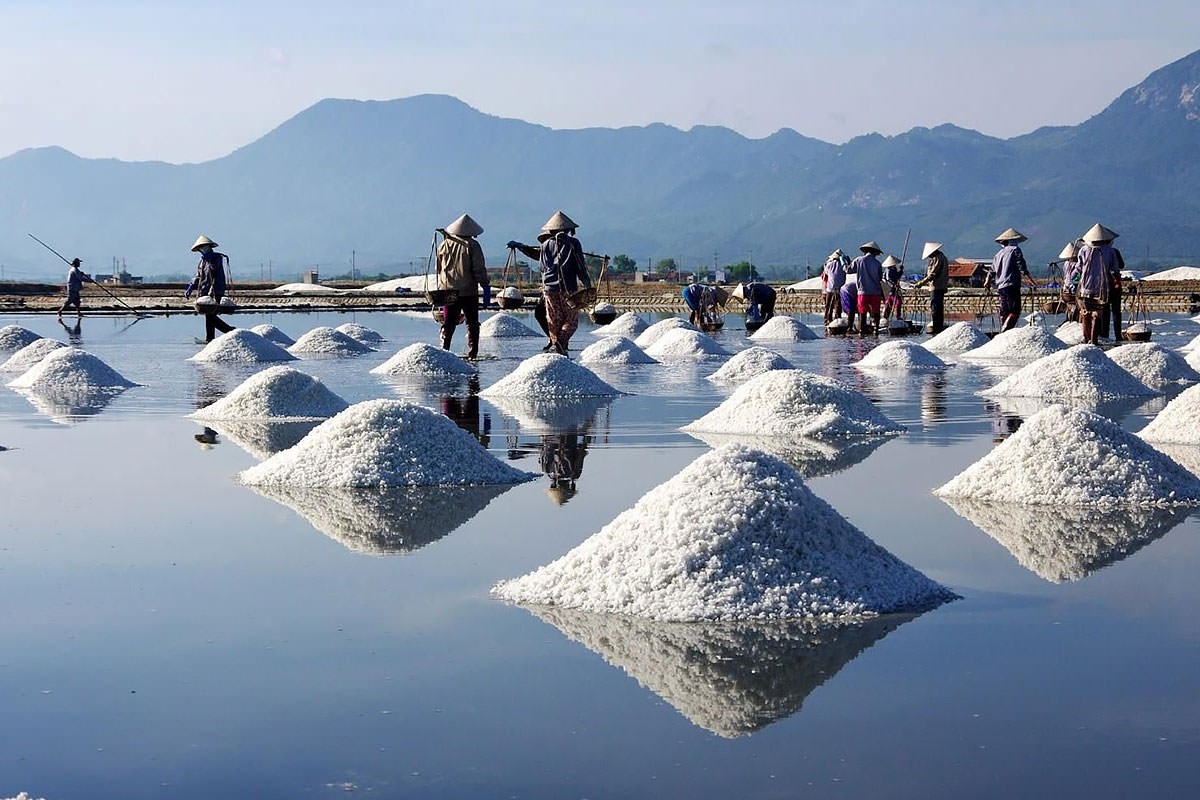 Photo: Travel Saigon
The Hon Khoi Salt Fields are located 40 km from Nha Trang and became a popular destination for photographers. Here, natural salt is harvested manually from shallow fields along Doc Let Beach. Hon Khau or Hon Khoi peninsula is one of the largest salt fields in Central Vietnam.
Salt production is a big industry in Nha Trang because of the long coastline of Vietnam, which produces around 737,000 tons each year. Unlike most salt fields in Vietnam, the heavy task of caring the salt at Hon Khoi Salt Fields is done by middle-aged women. They start ealy in the morning as early as 4 o clock. They use the well known colonial hats, boots, gloves and face mask to protect themself from the sun and salt.
Salt farmers have to perform a lot of stages to harvest the salt. First the water is let into the fields. After the water has entered the field, they have to push water into the field without drying out. Under the intense sunshine of the sun, small particles of salt gradually crystallised, sparkling white.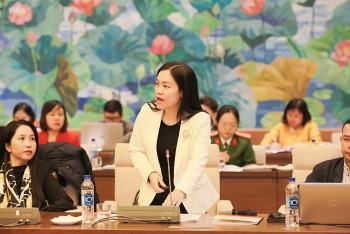 Friendship
Doan Thu Huyen, Vietnam Country Director for Campaign for Tobacco-Free Kids, made the statement at the "Child Downing Prevention" seminar.