Lost in History: Beautiful Must-See Museums in Vietnam
Museums are places where visitors can learn more about the history, culture and interesting sights of a country, and Vietnam is the home to many wonderful and beautiful museums, which preserve the remnants of the past.
Are you planning a visit to Vietnam? If so, there are plenty of enriching and exciting things to see and do while you're there.
One of the best ways to absorb the local culture and learn more about the fascinating country you're in? Visit a museum, of course!
Arguably nowhere can you catch a better glimpse of what drives a place forward - and what makes up its rich foundation - than within the walls of a museum.
Vietnamese history is far from straightforward. There have been many legends, many invasions, and many shifts, that's why it's helpful to have a hand in deciphering it all. Vietnam's museums are the perfect starting point for any traveller looking to understand the destination better. Go deeper to understand a specific chapter of the country's history, or to get to know a singular aspect of its colourful culture. Here is a list of excellent museums dedicated to the Vietnamese and their way of life.
1. Vietnamese Women's Museum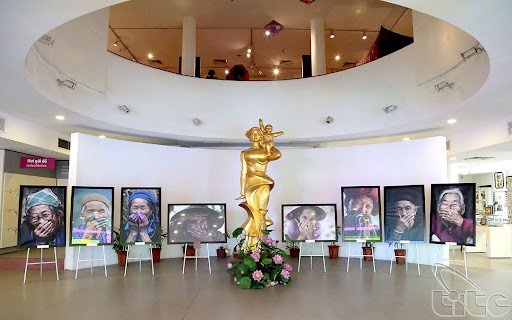 Photo: Vietnam Tourism
The Vietnam Women's Museum delivers a beautifully presented tribute to the women of Vietnam across the ages. There are plenty of historical contexts alongside a wealth of information on today's more modern Vietnamese woman.
The museum is run by The Women's Union of Vietnam which is recognised as one of the country's most powerful movements.
Inside the museum there is lots of narrative as women of the rice paddy fields, service workers, street vendors, female business leaders, academics and mothers are all well represented. Additionally there is plenty of information on everyday life including marriage, family life, fashion and life changing rituals. Interestingly, there are also exhibits on the part women played in Vietnam's wars.
Displays are very well presented in a storytelling format with signs also in English and French. Historic documentation including Taoist books of the Dao people and wedding cards from the Kinh community will give visitors an in-depth insight into better understanding the women of Vietnam. Photographs and film footage documenting the life of heroic mothers during wartime are moving exhibits that should not be missed.
2. Museum of Ethnology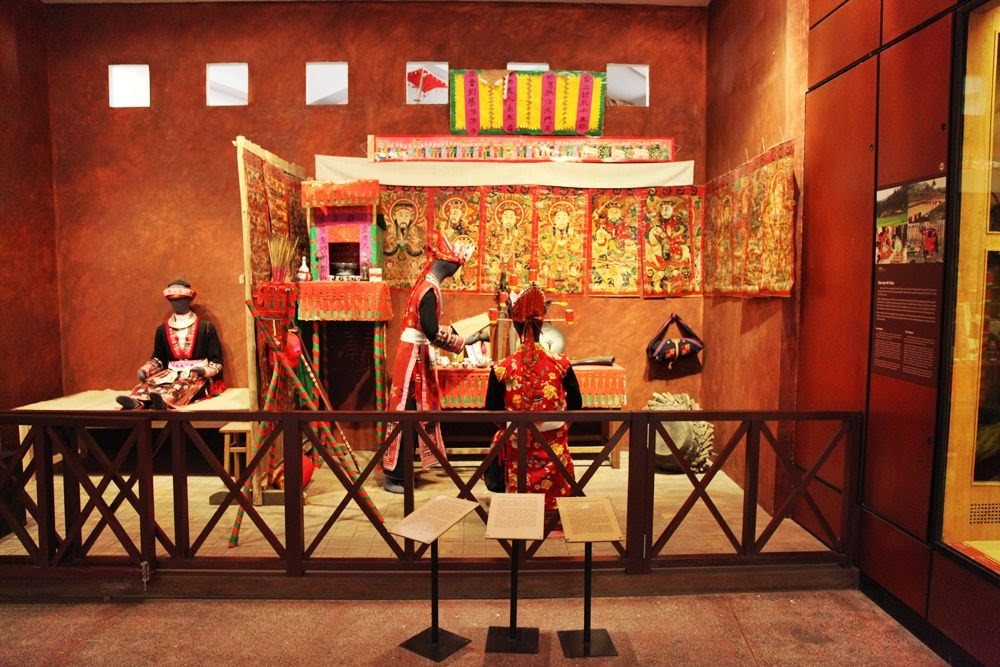 Photo: Vietnam Online
The Museum Of Ethnology comes out of the recognition that Vietnam is a multi-ethnic country and that more attention should be paid to promote socio-cultural diversity. Despite being out of the way compared with other museums in Hanoi, Vietnam Museum of Ethnology is worth a thorough visit, for those who are keen to learn about the multiculturality of Vietnam and for those who would appreciate some green space.
There are both indoors and outdoors section. While the in-housed exhibition is particularly informative, the outdoors display and activities make the museum stand out from the rest. There are a number of houses modeling after the traditional architecture of ethnic minorities, especially those who live in Northern and Central highlands.
You will be blown away by the elaboration of these architectures, at the same time being thoroughly engaged in traditional games and activities such as water puppet show, calligraphy, stone game (O An Quan). The museum is especially a great choice for those who cannot find time to visit all remote areas where live the majority of Vietnam ethnic minorities.
3. Vietnam National Fine Arts Museum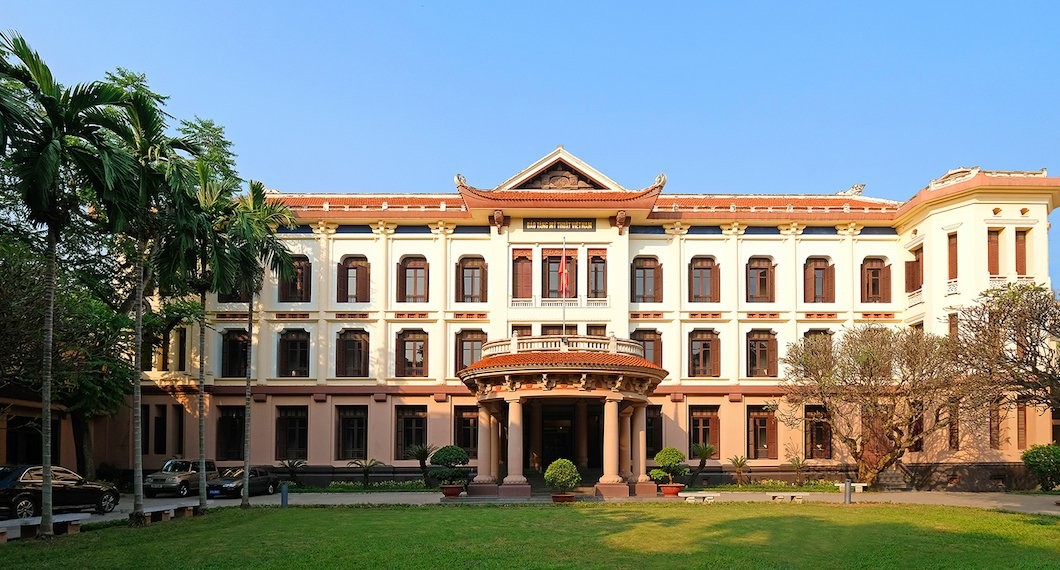 Photo: Vietnam National Fine Arts Museum
Like many other buildings that house museums in Hanoi, it was built in the 1930s as a Girl School for Indochina high-ranked officers. In 1966, it officially became Vietnam Fine Arts Museum where store many of Vietnamese artistic essences.
The museum displays not only paintings, ceramics and lacquers created by modern Post-war artists but many of its contents date back as far as pre-historic and feudalism time.
Unfortunately, many of the art work found here are replicate, for the original has by and large been destroyed during the war. It is worth heading here after you have visited the Temple of Literature. Guided tours in English and French are available at entrance door.
4. Ho Chi Minh Museum of Fine Arts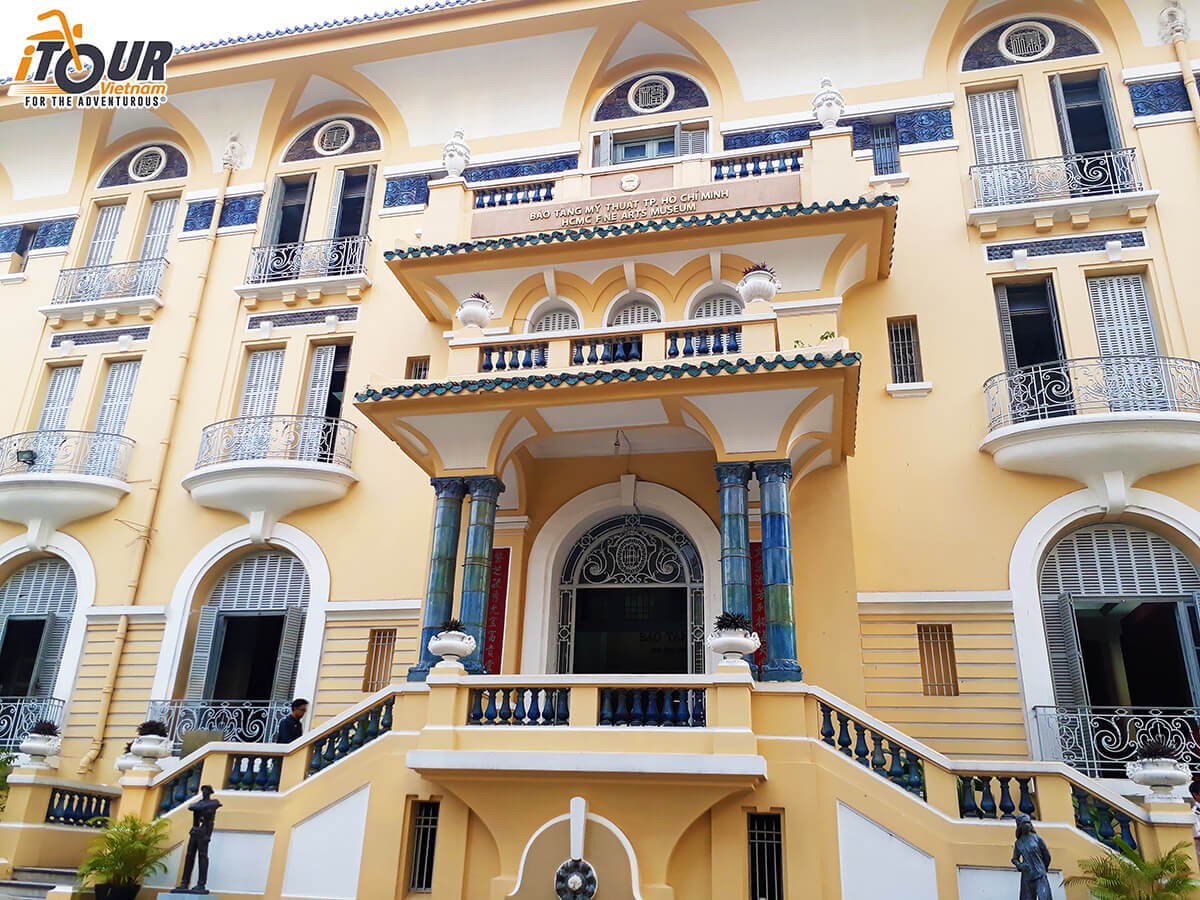 Photo: ITour VN
This attraction is one of the hundreds of ancient houses from the French colonial period that have been preserved in Ho Chi Minh City (Saigon). Nowadays, the building is used as the Fine Arts Museum exhibiting many of the most famous artworks representing every Vietnamese historical stage. When visiting here, you will have the chance to admire the ancient stone statues from the 7th century and the most exciting art masterpieces.
Many years ago, this construction belonged to a trade man who was very famous and rich in the South of Vietnam in the 20th century. His name was Hui Bon Hoa, a Vietnamese Chinese. He used to be a poor person, but he tried hard to earn money and became a great rich man. He also owned several other famous mansions in Saigon at that time.
The Fine Arts Museum was designed and constructed in 1929 by a French architect. After the North and South of Vietnam reunification event in 1975, all of his descendants moved to other countries to live, and most of his mansions were left uninhabited in Saigon. Then, the government took over this place and handed over to the Propaganda Team, and later Vietnamese Exhibition Center to manage in 1987 until now. Although the ancient mansion was officially reestablished as Fine Arts Museum in 1987, it was not until 1992 that the museum started opening for visitors because of the lack of art collections to exhibit. However, the Fine Arts Museum today is one of the best art exhibition centers in Vietnam, containing more than 20,000 works from many places. Every year, this museum attracts lots of visitors to come, half of them are foreign tourists.
5. Museum of Traditional Vietnamese Medicine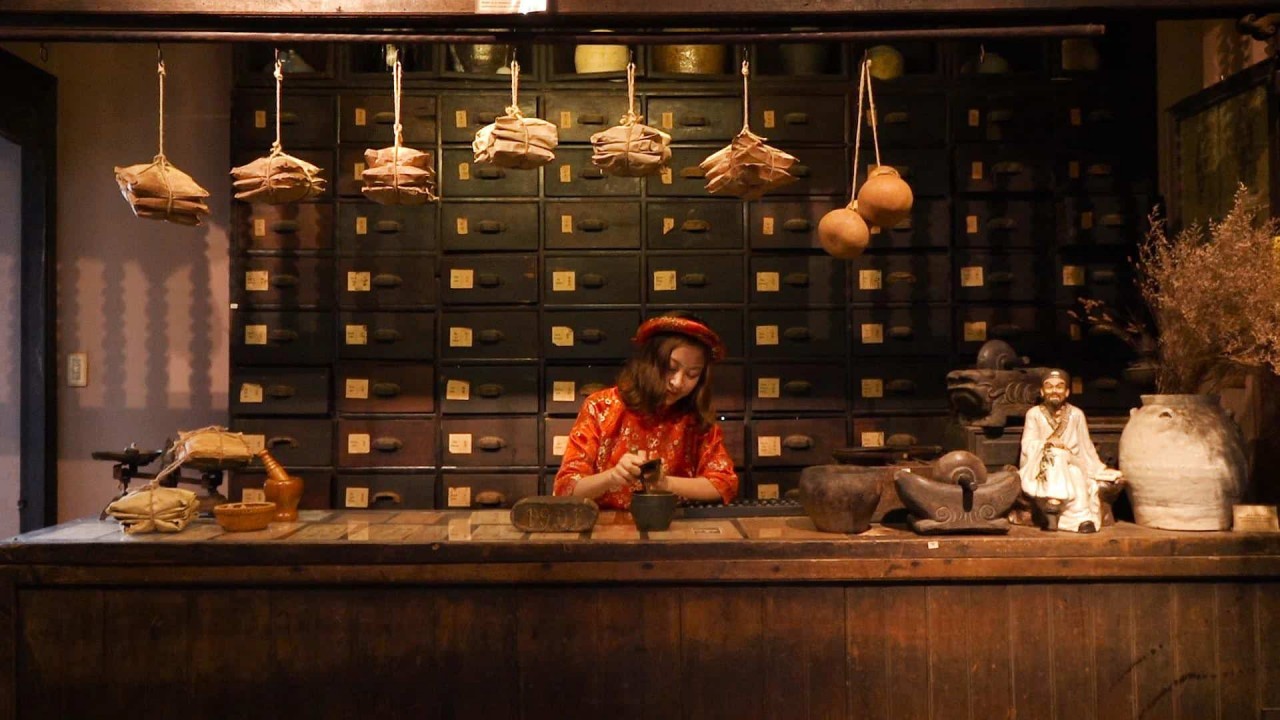 Photo: Vietnam Discovery Travel
A lovely piece of traditional architecture in itself, this absorbing and very well-stocked museum with over a dozen exhibition rooms affords fascinating insights into local medical practices, which are heavily influenced by China. While you're here, catch the short film about Vietnamese medicine, A Century of Health Care Experiences, and be sure to delve into the world of East Asian potions and remedies through the ages. Don't miss the Cham tower at the top, equipped with a fertility symbol.
The Museum of Traditional Vietnamese Medicine, also called FITO, was built in 2003 and open to the public since 2007. The owner of the museum is Mr Tam who has a strong background and passion for traditional medicine. Though it took a lot of money, he still decided to build this museum with the hope of preserving useful knowledge and methods of making medicine as well as commemorate 2 greatest Vietnamese medical herbalists called Hai Thuong Lan Ong (18th century) and Tue Tinh (14th century). Until now, it is still known as the one and only private museum for traditional medicine in the busy Ho Chi Minh City.
6. Ho Chi Minh Museum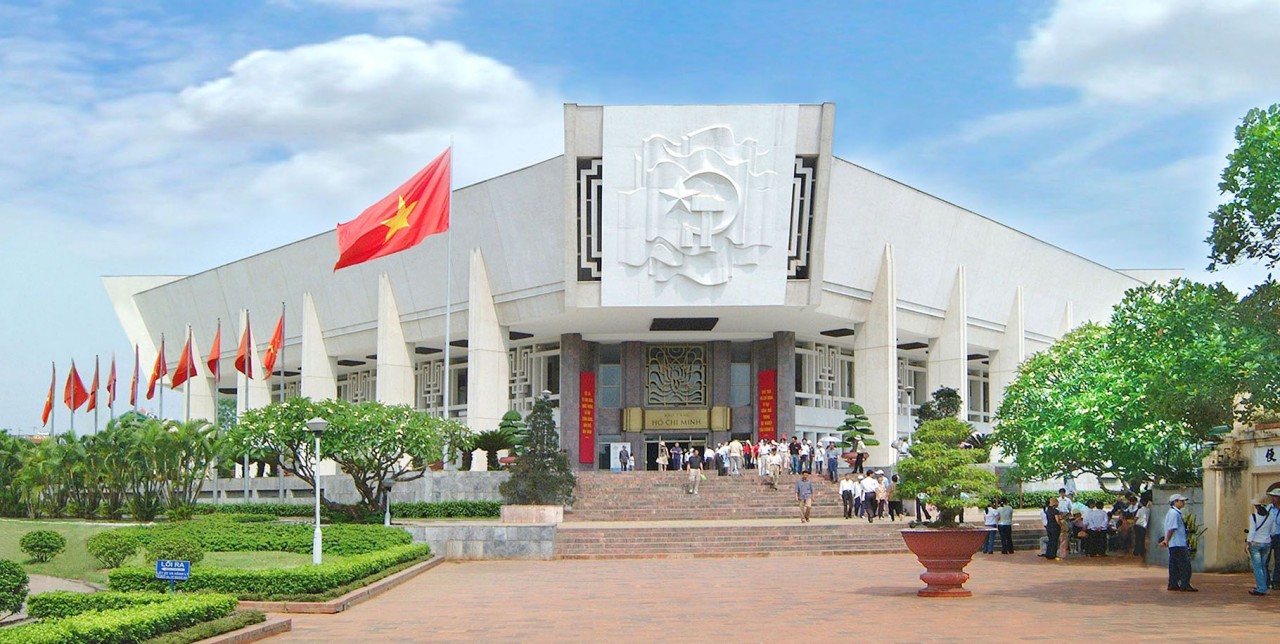 Photo: Travel Hanoi
The Ho Chi Minh Museum is located in Hanoi, Vietnam. Constructed in the 1990s, it is dedicated to the late Vietnamese leader Ho Chi Minh and Vietnam's revolutionary struggle against foreign powers.
Ho Chi Minh museum is located in the Ho Chi Minh complex. The museum documents Ho Chi Minh's life, with 8 chronological exhibitions. The first one, from 1890 to 1910 modeled after his upbringing, hometown and youth. The second exhibit concerns the next ten years of his life, when Ho Chi Minh travelled the world seeking a means of freeing Vietnam from the restraints of colonialism.
The next three exhibits, covering Ho Chi Minh's life from 1920 to 1945, depict how he adapted the influence of Marxism and Leninism into the founding principles of the Vietnamese Communist Party, as well as addressing his continued pursuit of achieving independence for Vietnam. Exhibits 6-7 cover Ho Chi Minh's life from 1945 until his death in 1969. The final grouping of exhibits primarily focus on his status as a national hero and the finer details of his political life.
The museum consists of a collection of artifacts, miniatures and various gifts gathered nationally and internationally. In addition to Vietnamese, the museum also provides descriptions written in English as well as French. Guided tours are also available upon request.
7. Cham Museum of Sculpture
Photo: Baodanang
The Cham Museum in Da Nang is the largest collection of Cham sculpture and artwork in the world. Whenever visiting the museum, you still perceive an individual atmosphere particular to this place, the reverie of reminiscences.
Situated in a quiet area of Da Nang City, Cham Museum was built in 1915 according to the motifs of ancient Cham Architecture. At first it was named the Henry Parmenties Museum. The museum is officially known as the Museum of Champa Sculpture. The kingdom of Champa (or Lin-yi in Chinese records) controlled what is now south and central Vietnam from approximately 192 through 1697. The empire began to decline in the late 15th century, became a Vietnamese vassal state in 1697, and was finally dissolved in 1832. At present, the museum houses 297 stone and terracotta sculptural works made between the 7th and the 15th centuries. These are impressive works typical of the Cham culture.