1.000 Disadvantaged Children in HCMC Receive Free Medical Examinations and Treatment
This activity is under the operation of the Care to Rise program which is a joint initiative of Ho Chi Minh City (HCMC) Youth Union and VinaCapital Foundation (VCF) to support and provide free education assistance and health care for Covid-19 orphans and disadvantaged children affected by Covid-19 in HCMC.
Ho Chi Minh City Youth Union and VinaCapital Foundation cooperate with Binh Tan District Youth Union to continue implementing the health examinations and treatment for 1,000 disadvantaged children affected by Covid-19 in Binh Tan district on March 4 and 5 at the City Children's Hospital.
The children will have a general examination; ear, nose throat examination; odontoid-stomatology examination; eye examination; musculoskeletal examination; and psychological examination. If diagnosed, they will be treated at City Children's Hospital with treatment and transportation expenses supported by Care to Rise program. Gift sets and meals after the health checkup valued at VND 150,000 each are also prepared for all the children.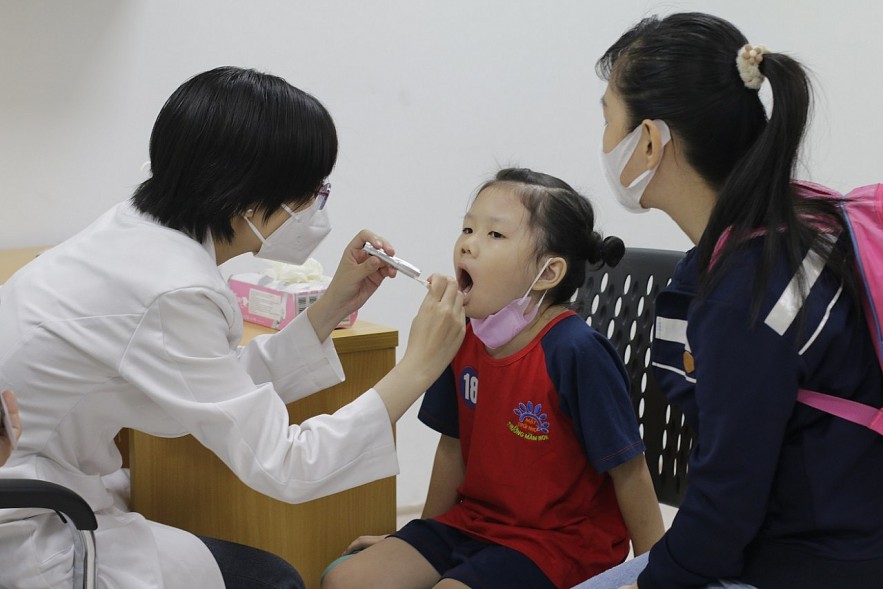 Children enjoy free health examinations in Care to Rise program (Photo: VCF)
"We are working harder than ever to ensure all the children get adequate psychosocial attention, quality healthcare services, and comprehensive educational support until they are adults. The partnership with the Youth Union of HCMC and many other dedicated donors and individuals in the community will enable us to continue doing our best to bring a better future to the underprivileged children in Vietnam," states Rad Kivette, CEO of VinaCapital Foundation.
Since November 2021, VCF and HCMC Youth Union have implemented the Care to Rise program to provide for, protect and encourage these 2,345 orphans in HCMC until adulthood through scientific individual assessment, short-term and mid-term remedies, and long-term pathways for health and success.
In 2022, Care to Rise program organized 2 free health examinations for more than 2,100 children affected by the pandemic in HCMC. The results indicate that many children were having serious health problems such as psychiatric complications, vision problems, lack of proper nutrition, dental issues, and more. These children have also been supported with treatment costs to ensure their physical and mental health.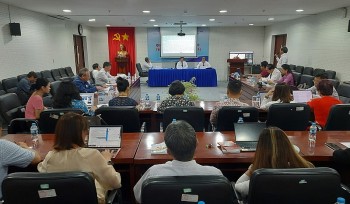 Friendship
The Vietnam - India Friendship Association's Ho Chi Minh City branch, the Ho Chi Minh City Union of Friendship Organizations (HUFO) and the Southern Institute of Social Sciences on March 21 held a scientific seminar themed "Vietnam - India relationship: tradition and present".