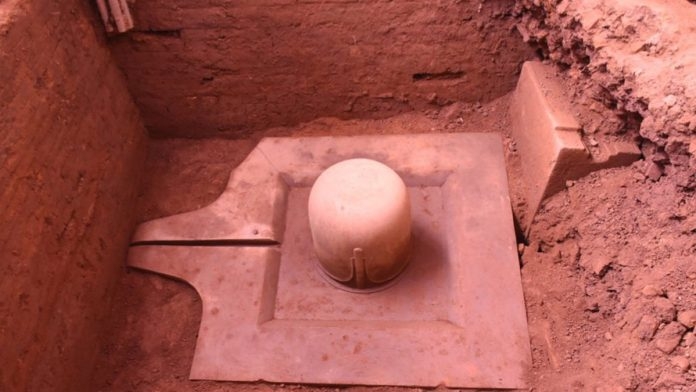 The ancient Shiva linga found in Vietnam | Twitter | @DrSJaishankar
The Shiva Ling was excavated at My Son in Quang Nam province of Vietnam. After the Shiva Linga was unearthed, India's External Affairs Minister S. Jaishankar called it "a great cultural example of India's development partnership". He even lauded India and Vietnam's "civilisational connect".
My Son sanctuary in Vietnam is a designated UNESCO world heritage centre and a home to a cluster of Hindu temples built over 10 centuries. The temples there are dedicated to Lord Shiva, known under various local names, the most important of which is Bhadreshvara.
The UNESCO site describes the ancient complex as follows: "Between the 4th and 13th centuries, a unique culture which owed its spiritual origins to Indian Hinduism developed on the coast of contemporary Viet Nam. This is graphically illustrated by the remains of a series of impressive tower-temples located in a dramatic site that was the religious and political capital of the Champa Kingdom for most of its existence."
2000-year old shared history between Vietnam and India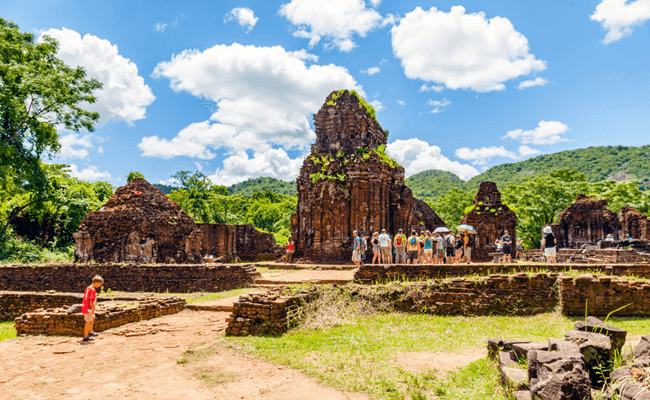 Tourists visit My Son Sanctuary.
India and Vietnam share a long, rich civilisational history that dates back to 2,000 years ago when the latter's first civilised society was established.
The Champa civilization or the Cham civilization occupied what is today known as central Vietnam. India's influence on the Cham civilization ranges from its archaeology to language with city names like Indrapura, Simhapura, Amaravati, Vijaya and Panduranga.
"The oldest artifacts of a distinctly Cham civilization—brick flooring, sandstone pillars and pottery found at Tra Kieu in Quang Nam Province—date to the second century A.D," a 2014 report in the National Geographic said.
Internationally renowned and award-winning marine archaeologist Robert Stenuit claimed that residents of the Cham civilisation were great sailors and builders. He added that the Cham society also most likely practiced Shaivite Hinduism.
When President Ram Nath Kovind visited Vietnam in 2018, he began his journey from Da Nang, where the world heritage site of Mỹ Sơn falls — a place believed to have strong civilisational connect with India and majority Hindu population.
Till today, archaeologists continue to discover citadels in this cluster and about 25 temple sites have survived in Vietnam.
According to the official website of the Vietnam National Administration of Tourism, "Many of their shrines honour Shiva—often shown as a linga, while their carvings depict all manner of Hindu deities. Hindu doctrines were blended with homegrown beliefs, such as their conviction that they were descended from a goddess named Po Nagar, born from heavenly clouds and seafoam."
Jennifer Tran