12 Charming Towns in the UK for Your Ideal Christmas Family Trip
This year, check out these 12 locations for fun and memorable Christmas trip with your family. Let's find out what make these places so special and they offer this Christmas.
Dashing through the snow… in a one-horse open sleigh ~ O'er the fields we go ~ Laughing all the way…
This year, check out some of the most whimsical cottages and villages in th UK to sparkle wonder for your family trip. There's something for every family member to enjoy, so you don't have to worry with scheduling plans that might not work. These 12 locations will help your family relax and get into the holiday spirit, from shopping, feasting to sightseeing..
The list includes the 12 most popular, most booked and most festive towns during the holiday season in the UK over the past five years, as reported by Skypescottage. Let's find out what make these places so special and they offer this Christmas.
1. Amble
The first on the list is Amble, where you can find the charm of North West England in the locals. The Amble sailors and fishermen and their friendliness will make you feel warmly welcomed while spending your whole day with fun activities.

Amble Harbor. Photo: Wikimedia Commons
Mornings can be spent meandering the Harbour Village, which is home to a collection of independent shops, brimming with gifts for that special someone. A perfect haunt for last-minute shoppers! Seasonal eaterties can be found at every corner, where you can enjoy hot food, eggnog, teas and cookies with your loved ones.
By night, When Christmas lights are on, it's always great fun, especially for children. For adults, there are stalls packed with local produces and, of course, a warm welcome. Look out for the lights, they make those dreary winter evenings even more sparkle!
2. Ambleside
Ambleside is a cozy little town in Cumbria, North West England and it is ideal to check out this wintertime. The town is filled with endearing fairy lights and lanterns while independent shops and eateries fully embrace the Christmas spirit.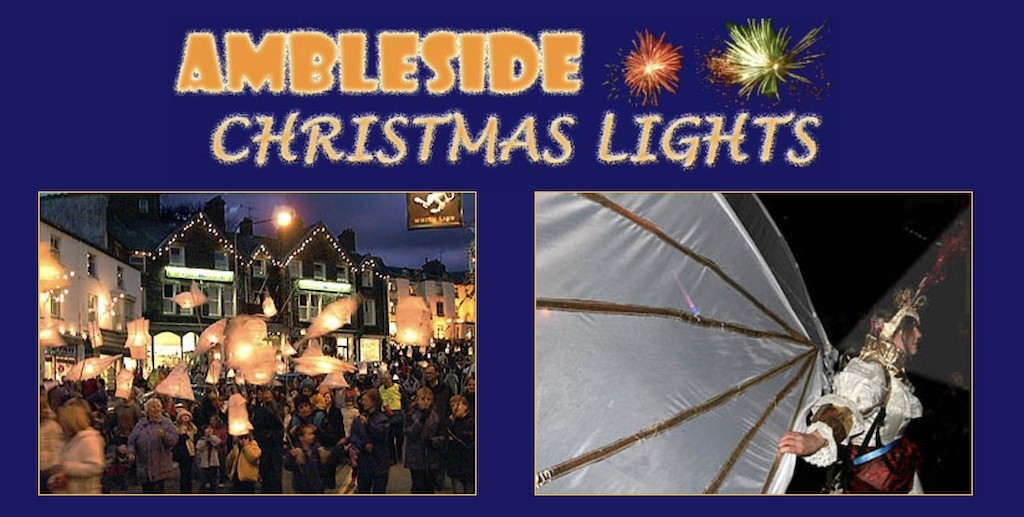 The Lantern Parade at Ambleside. Photo: Amblesidechristmaslights.co.uk
For those who fancy a brisk and refreshing walk in the company of family and friends, check out Lake District National Park. Whether you're a keen walker or a complete hiking novice, there's something in the Lake District to offer (there are hiking courses available on the Lake District website). The view from the mountain top after a hike is certainly rewarding but if you do not plan to take on the mountain, the view by the lake and by the mountain foot are just as majestic.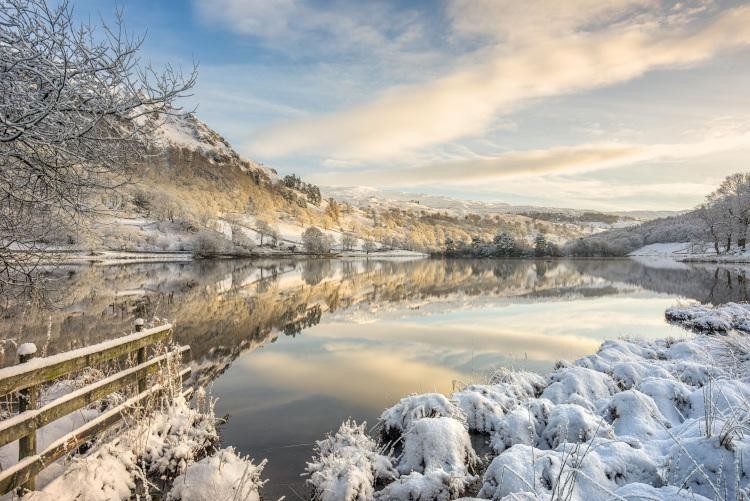 The view by the lake at The Lake District National Park, Ambleside. Photo: Sally's Cottages
3. Bakewell
Christmas is the ideal occasion for you to enjoy sweets and candies, and the Peak District town of Bakewell welcome you to do just that. With plenty of cafés and tearooms, you can treat yourselves delicious and beautiful pastries on a cold winter day.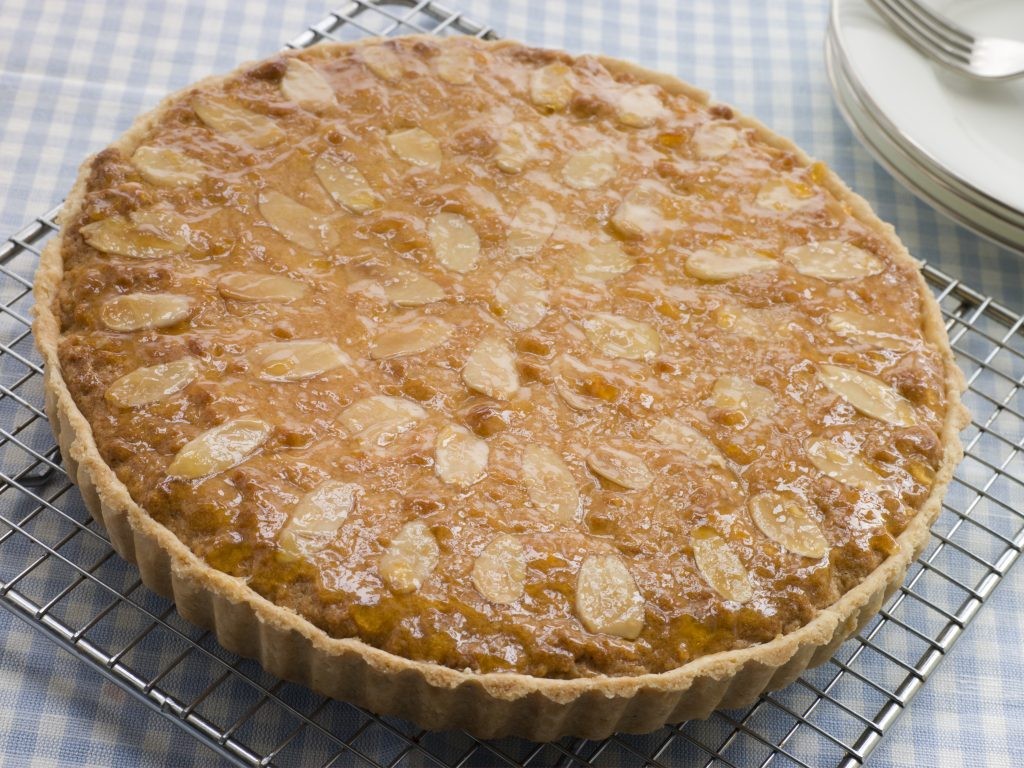 Bakewell tart is possibly the most famous food item from the Peak District. THe
Christmas displays is also one of the reasons to visit Bakewell during Christmas. Snowy riverside walks and cracking Christmas displays, it is easy to see why it is a popular attraction. Away from the lively town central, the magnificent Peak District National Park is waiting to be explored. Historic attractions here also put on fantastic Christmas display so you can feel the magical spirit when walking around town.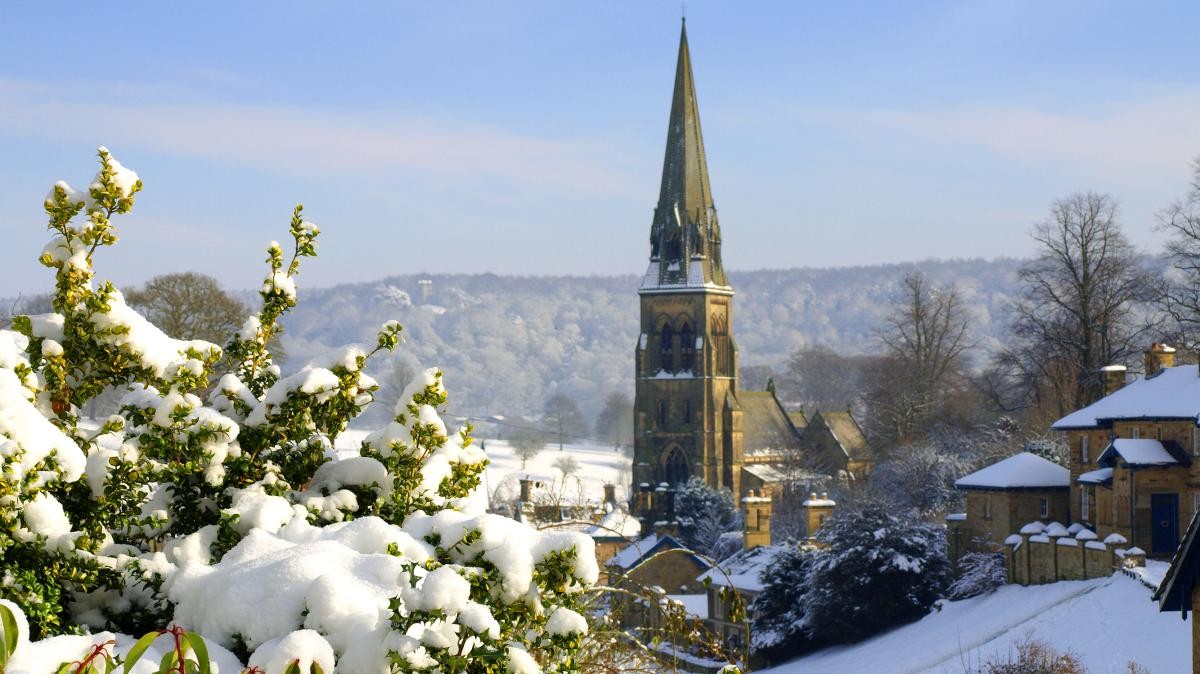 The charming town of Bakewell covered in snow. Photo: The Times
4. Bowness-On-Windermere
Bowness-on-Windermere rests next to England's largest natural lake, Windermere Lake. You look forward to the annual Windermere Christmas Celebration, an exciting family-friendly event, boasting over 40 local produce stalls.Tourists also fall in love with this town's wonderful mountain scenery.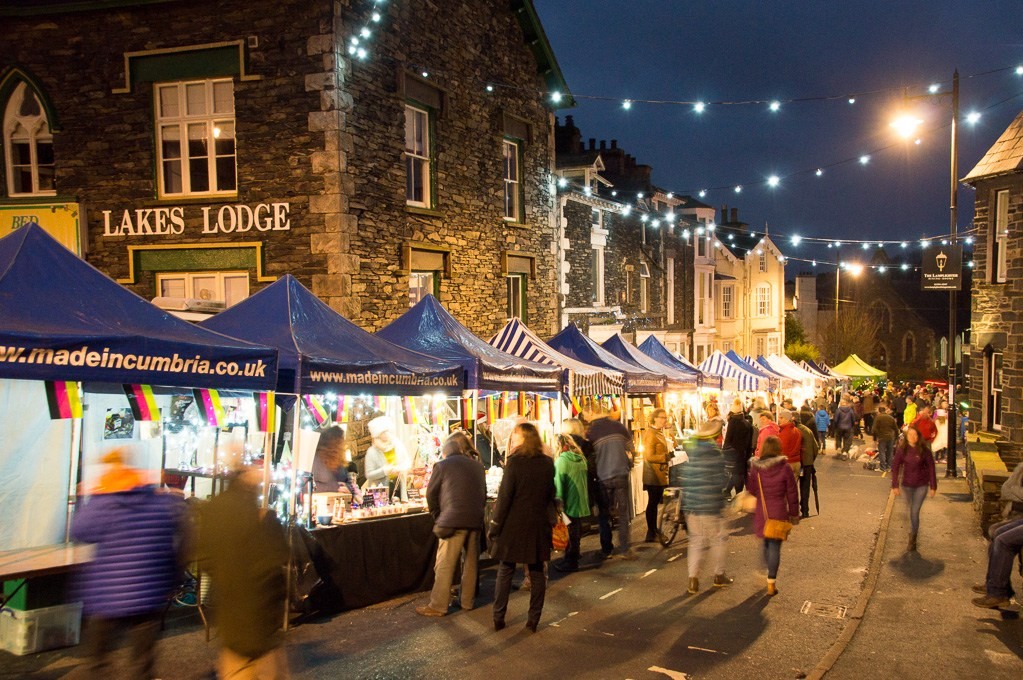 Windermere Christmas Market. Photo: Eat Drink Seek
The other main reason people love to visit the Lakes is that it offers some of the best walking routes in the country. This destination calls out for all the explorers who seek a thrilling Christmas trip. One of the most popular route is Brant Fell, which overlooks Bowness, as well as offering views of Orrest Head and Grizedale Forest.
Windermere Whiteway. Photo: Invermere Panorama
5. Buxton
Buxton is an idyllic spa town is at the centre of the Peak District National Park with the Christmas charm that you are dreaming of. the activities you can enjoy at this Christmas Wonderland are plenty: an ice skating rink, children's rides, Christmas stalls, food and drink stalls and a Santa's Grotto.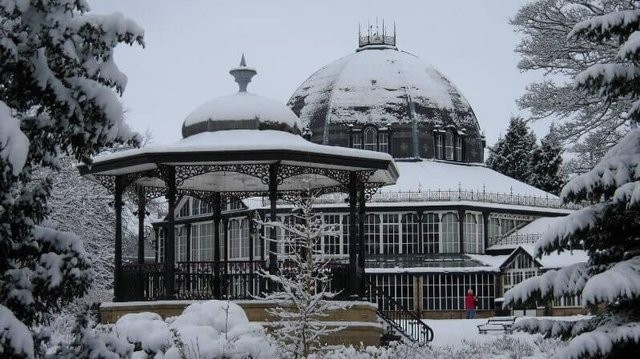 Buxton Pavilion Garden covered in the snow. Photo: Buxton Advertiser
You can also emerge yourself in a trip back in time at the candlelight tour of Haddon Hall, where the locals will allow visitors to discover the charm and magic of Haddon Hall at this most special of seasons in intimate groups. Other than that, there are many lovely cafes where you can celebrate with friends over an indulgent drink, like a glass of eggnog or mulled wine by the fireplace.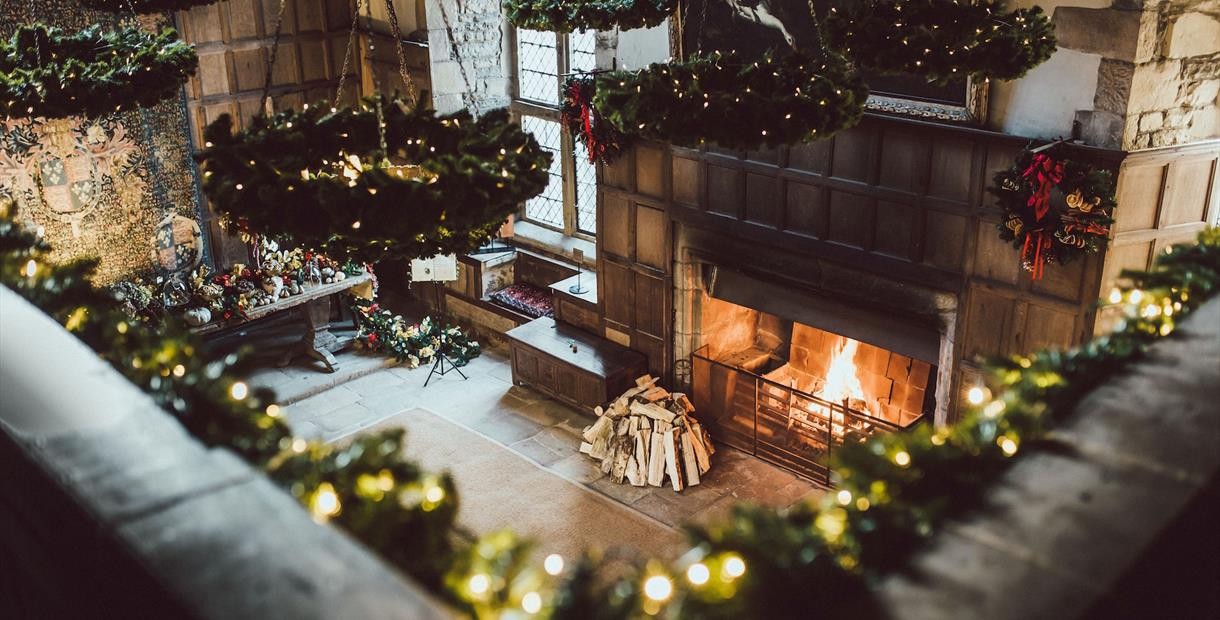 The Haddon Hall' - The host of the candlelights tour. Photo: Visit Peak District
6. Conwy
This destination is a must-visit on this list, simply because of the full medieval experience. Its special Christmas treat for tourists is the annual Torch Lit Parade, where more than 100 people in costumes celebrate across the streets with torches. Get right in the festive spirit while following this crowd.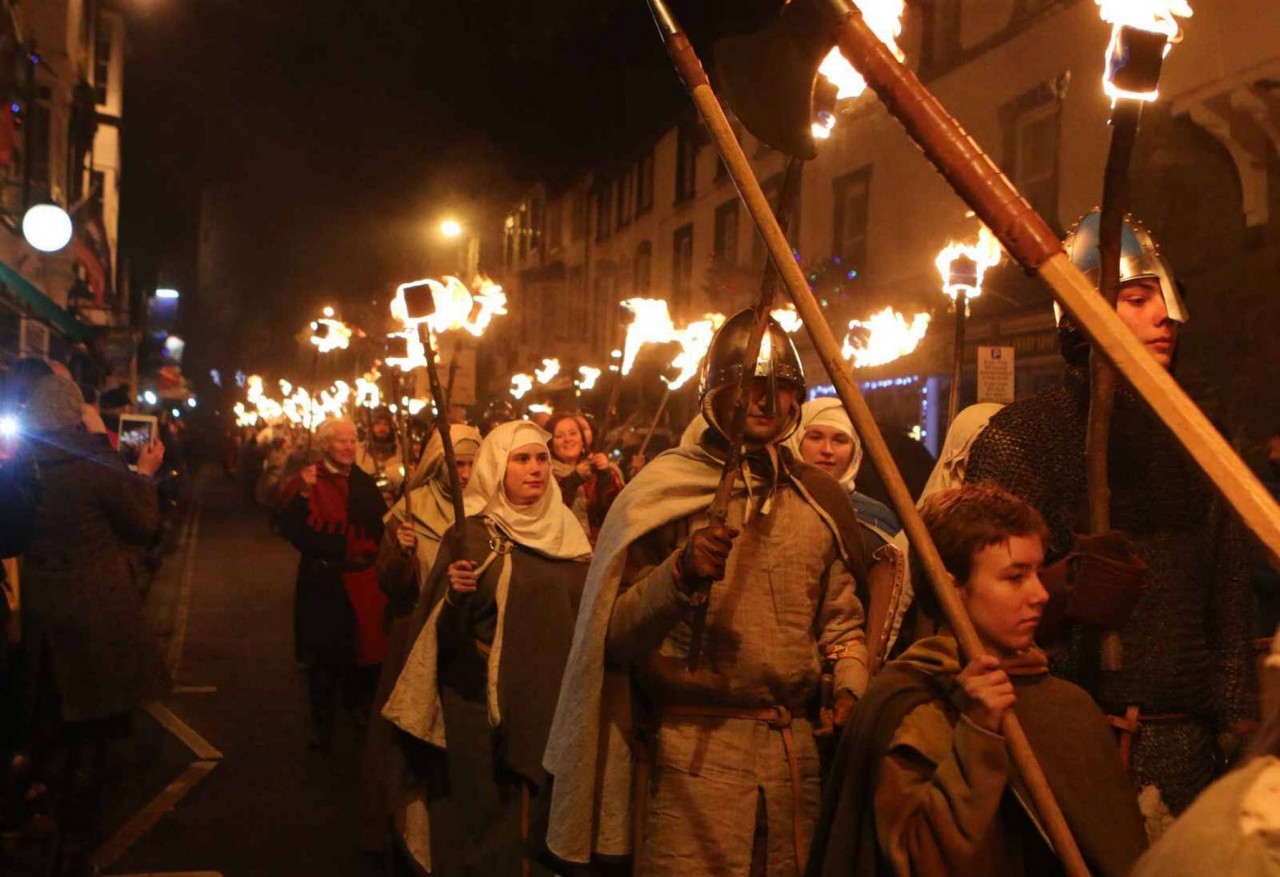 Conwy's annual Torch Lit Parade. Photo: Dan Owen
The streets are packed but rest assure that the parade still give shoppers something else to enjoy within the medieval town. Conwy has certainly become the place to do your Christmas shopping with so many unique, individually owned shops and visitors are travelling considerable distances to do their shopping.
For family who enjoy sightseeing away from the crowd, what is more magical than seeing one of the best castles in Wales, a quaint harbour, the smallest house in Great Britain and the silhouette of Snowdonia?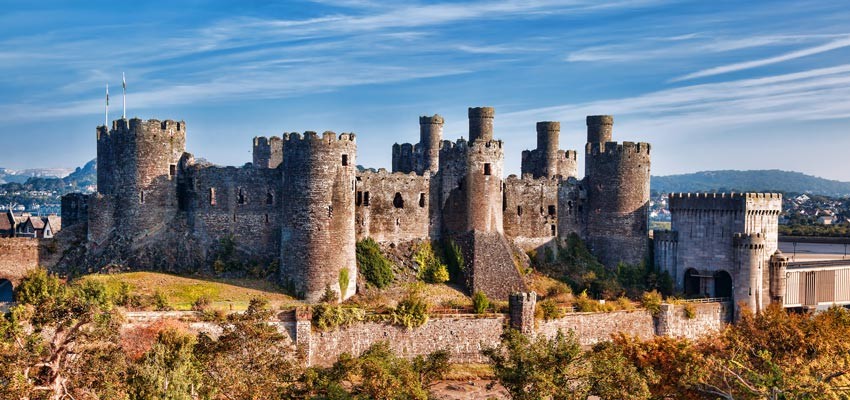 Conwy Castle - one of the best castles in Wales. Photo: Tomas Marek
7. Llandudno
Llandudno earned its spot as one of the most booked Christmas destinations in the UK. This Victorian-era harbor is popular for its extensive range of restaurants, food stands, and bars, as well as family-friendly activities. Tourists find it to be such a gem with a sense of elegance throughout the year. Still, when the Christmas lights adorn the streets, Llandudno turns on the special charm.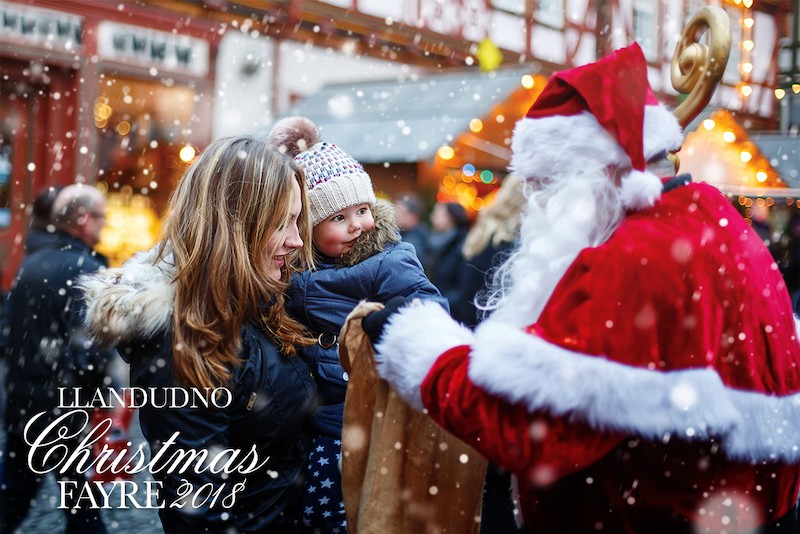 Llandudno's annual Christmas Fayre. Photo: Aber Falls Distillery
The town hosts a chance to have breakfast with Santa, an array of festive lunches and festive afternoon teas, all with the view of the North Wales coast. And that is just a glimpse at Llandudno's holiday glee. Come and enjoy with your loved ones.
8. Ludlow
This destination is a medieval market town with a bustling atmosphere to enjoy all year around, but the holiday season magically transform it into the top picturesque towns in Shropshire. It is also known for its quality food and drink producers. The cuisine is what captivates many tourists' hearts. You can sees thousands flock here for the annual Ludlow food and drink festival. Ludlow's Christmas Fayre this very season allows you to experience its vibrant spirit virtually with interactive theatre, live music and fighting knights.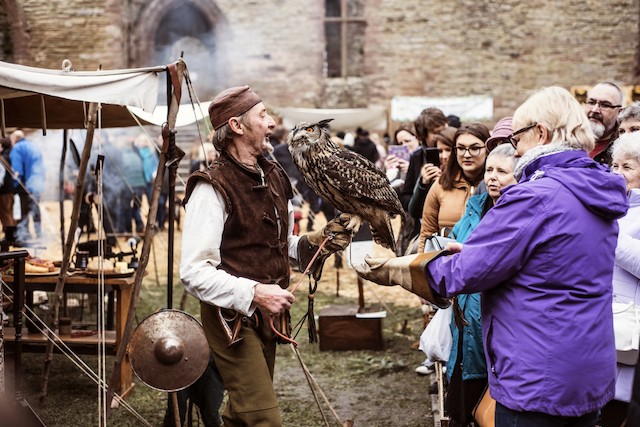 The Ludlow Medieval Christmas Fayre. Photo: Shropshire Live
9. Settle
This market town is beautifully positioned between the Yorkshire Dales and Forest of Bowland, so you will never run out of exciting places to explore. Make sure to check out its fascinating heritage that marks 12,000 years of human activity.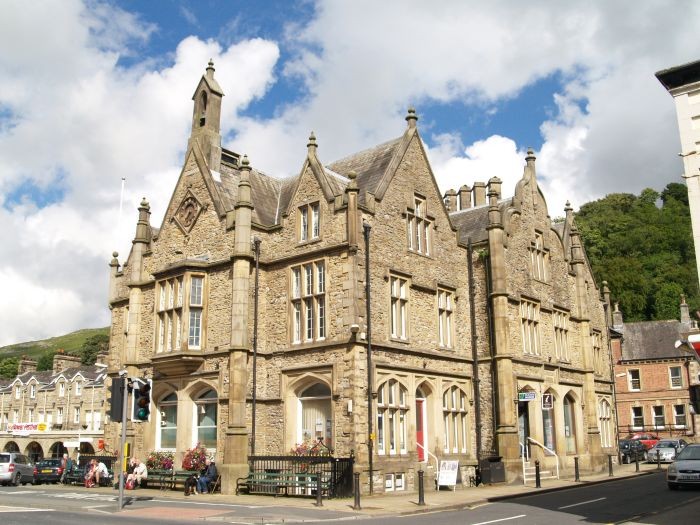 Settle Town Hall. Photo: docbrown.info
This charming Yorkshire town promises to be one of the best places to spend Christmas in the UK. When visiting Settle, you and your loved ones can expect plenty of heritage and culture, along with plenty of traditional Christmas cheer to enjoy.Christmas lights illuminate the town, framing its array of independent shops, intimate restaurants and historical buildings.
10. Scarborough
Scarborough rests on the North Sea coast in North Yorkshire and is loved by families of all ages and tastes, especially during holiday season. The town hosts many Christmas events where you can hang out with Santa, as well as pick up excellent festive gifts at the shops.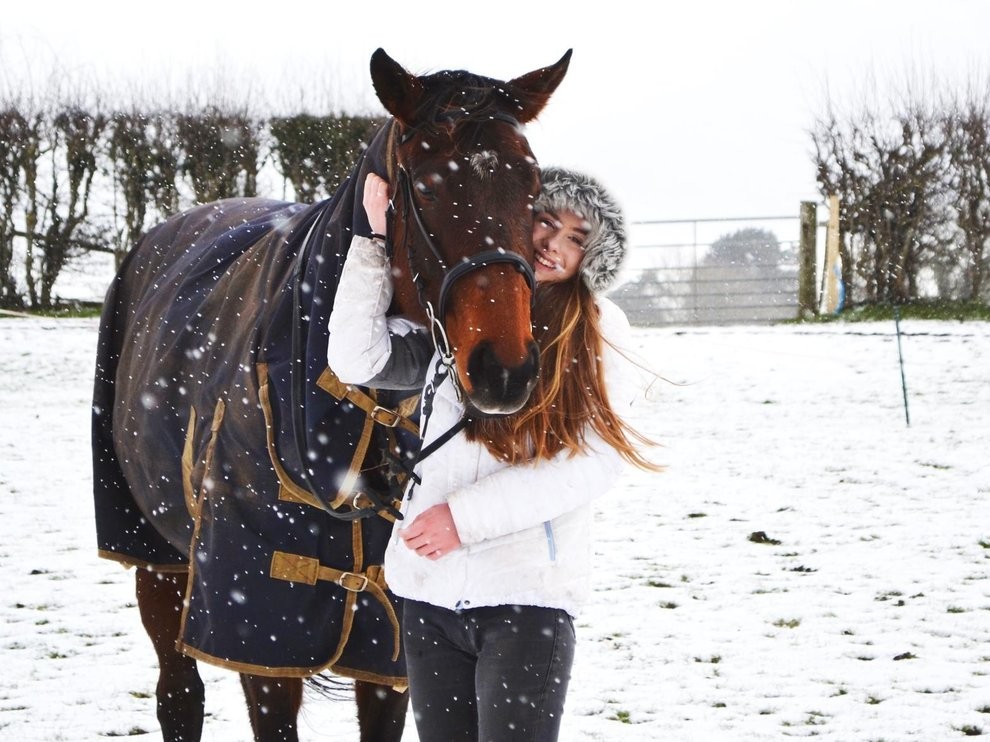 Horst riding activity in Scarborough. Photo: The Scarborough News
With wintery riding horses along the beach by the beautiful sunset and enchanting festivities to admire, Scarborough is undoubtedly one of the best Christmas towns in the UK. During wintertime, this destination looks particularly magical thanks to the stunning coastline.
11. Skipton
What if I tell you that this Christmas, you can make dreams become reality for not just you but also other? With the Skipton Santa Fun Run, you certainly can! The event is a 5km charity race and walk organized by The Rotary Club of Skipton Craven that starts and finishes in Skipton High Street and is now linked in with the Christmas Light switch on, later on on Dec 28. Many local Charities, organizations and schools use the event to raise money for their own charities and support the event through sponsorship. Come join for a fun experience and make this holiday truly a Christmas miracle!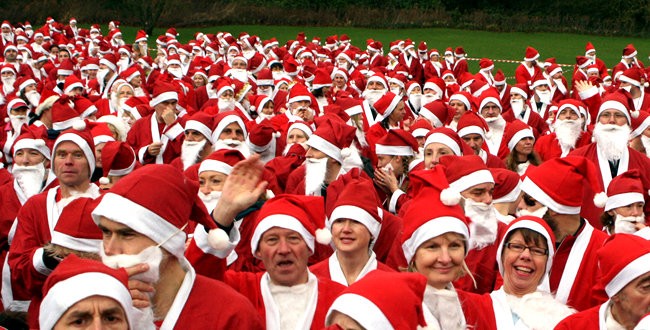 Skipton Santa Fun Run. Photo: Racebest
12. Whitby
Last in the list but certainly not least, Whitby is one of the ideal Christmas destinations for your family trip. From its traditional Christmas tree competition at St Mary's Church to its lantern parade, there is something for everyone at Whitby .
Venture to the market for some lovely gifts, which in true Whitby style is a collection of beach huts selling the most beautiful crafts and produce. Beyond the Christmas markets are winding cobbled streets, an array of perfect pubs and the unique crafts that Whitby is famous for.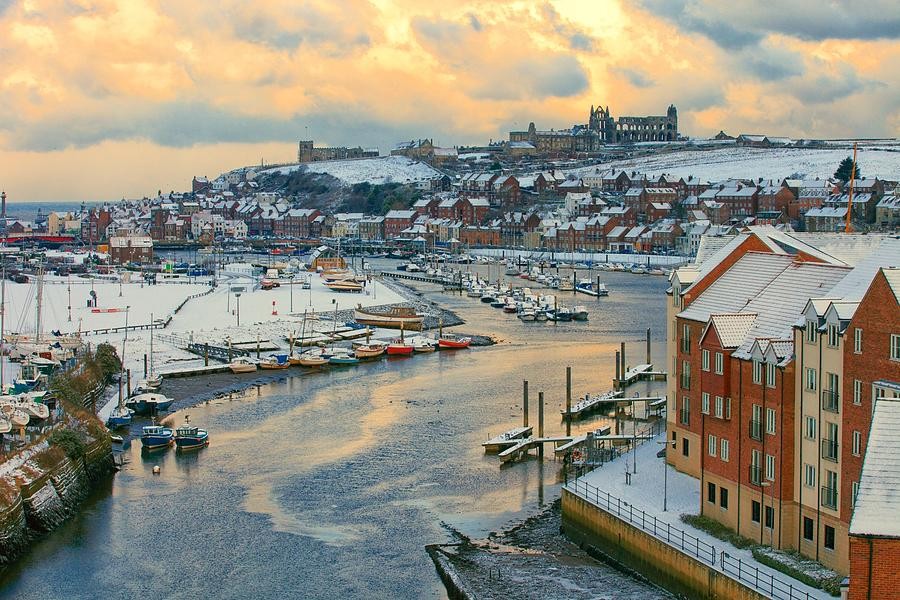 Whitby in the Snow. Photo: Mark Egerton
The Year's End is right around the corner. During this inconvenient and confusing time, let's appreciate your moments with family, friends, loved ones and emerge yourself with the beauty of these destinations. Happy Holidays and wish you a wonderful holiday season.
Top 7 Best Castle Holidays in The UK

Castles are a part of England's history, many of them stand the test of time and weather, and are turned into luxury hotels, offering nights ...
A bustling Da Lat in Christmas vibe

During the past week, Christmas' atmosphere filled the mountain town of Dalat. The churches are splendidly decorated to celebrate this holiday.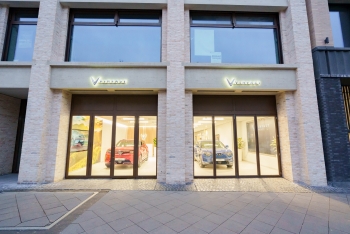 Economy
VinFast has officially opened its first two VinFast Stores in Cologne, Germany, and Paris, France.