12 Vietnamese Cafes Ranked Among Top 80 in Asia
Recently, the 2021 Top80 announced 12 Vietnam's cafe shops that were ranked among the top 80 cafes in Asia.
As written on their Facebook post, Top80 was established to recognize Asia's rich culinary diversity and to serve as a barometer for quality in the hospitality industry. So, if you are a coffee person, someone who enjoys getting work done at a cafe or simply hunting new places for you and your buddies to chit chat over good food and drinks, here is 12 Vietnam's cafe shops that were part of the Top80 Asia list.
1. Blackbird Coffee
Blackbird Coffee is hidden within Chan Cam – a little street in Hanoi's bustling center. This café has captured the hearts of their by the cozy and quiet atmosphere, which allows them to focus on working or talking with friends.
Coffee sold here is "fresh" Vietnamese beans, which are carefully selected by professional baristas with an in-depth understanding of every aspect of coffee. Blackbird Coffee is a destination for serious coffee aficionados.
Location: 5 Chan Cam, Hoan Kiem, Hanoi
2. Dream Beans Coffee
Dream Beans Coffee is a small independent coffee house, run by a local family. This young couple who are passionate in COFFEE, are willing to bring you the most experience in both "local coffee" and also "worldwide third-wave coffee generation".
This is the place where we blend both "tradition" and "third wave generation" in COFFEE, not denying the PAST but also being opened for the FUTURE. We might not be too outstanding, but being proud to be on right place, at the right moment!!" said the shop's description.
Location: 79 Ly Nam De, Hoan Kiem, Hanoi
3. Du Miên Garden Cafe
Ho Chi Minh City's Go Vap District has been abuzz with the expansive and fanciful "Tree House" coffee shop.
The Du Mien Garden Café on Phan Van Tri Street is perhaps the most unique in the city as it was built around a massive Malayan banyan tree.
Thought the city boasts hundreds of nice coffee shops with all kinds of architecture and structure, more and more people come to Du Mien every day.
The shop occupies roughly 3,000 square meters with more than 700 seats.
The Du Mien Group system has been established and developed for more than 18 years with a chain of cafes including Du Mien Garden, Mien Dong Thao, Wooden House, Little Du Mien and Sorrento.
Location: 7 Phan Van Tri, Go Vap, Ho Chi Minh City
4. F Flower Field Cafe
The most attractive in this place is the wide open space with countless flowers such as flowers, diamonds, butterflies, butterflies ... racing to expand, stretching to the eye. Visitors come here can dreamily drunk in the seductive fragrance with the beauty of the spring of brilliant flowers.
If you plan your trip to Da Lat City with your family and friends, then you should absolutely explore F Flower Field, one of the biggest flower fields in Da Lat. Flowers of all types bloom with brilliant colors, providing a dreamlike location for the most wonderful photoshoot and biggest flower fields in Da Lat City.
Location: Mimosa Street, Ward 10, Da Lat City, Lam Dong
5. Hoi An Roastery - Espresso & Coffee House
Hoi An Roastery Eѕpreѕѕo & Coғғee Hoυѕe located in the heart of Hoi An Ancient Town. They buy the coffee beans straight from the farmer in Da Lag, so they can maintain quality control from the coffee tree to every cup.
Hoi An Roastery offers so much more than just a quality cup of coffee. With décor channeling the Swiss Alps combined with exceptional customer service, Hoi An Roastery Coffee Shops are charming spaces to momentarily escape from the hustle and bustle of Hoi An.
Walking into one of their cafes is like sitting in a comfy chair. With dark wooden interiors, hessian bags filled with coffee beans, voguishly-packaged paraphernalia and staff dressed like yodeling goat herders, their coffee shops truly allow you to take your caffeine hit in style.
Besides coffee they also serve smoothies, juices, sweet bites and food for breakfast/lunch and dinner.
Location:
135 Tran Phu
47 Le Loi Street
685 Hai Ba Trung
95 Bach Dang
31 Tran Phu
117 Nguyen Thai Hoc
6. La Viet
Located right in the heart of the coffee-growing region of Da Lat, La Viet is a coffee shop, farm, and factory all in one. The industrial-vibed building is surrounded by coffee plants, so you can not only sip the fresh brews on offer at a table but also go on a tour of the facility and have the coffee production process explained to you.
The incredible 5-star rating on TripAdvisor from more than 370 happy customers is more than enough to convince us that this is the top coffee shop in Vietnam, but if you remain skeptical, the only way to find out is by making a trip here yourself and trying their popular pour-overs, slow drips, and creamy lattes.
Location: 200 Nguyen Cong Tru, Da Lat, Lam Dong
7. Loading T Café
In the case of Loading T, head up the crumbling steps of a once decadent entrance and you're confronted with one of Hanoi's most charming spaces. With several original features and a selection of more recent artistic additions, this one-room cafe is full to the brim with delicious eye-candy.
The husband and wife owners are as welcoming as the building is picturesque. Trang puts love and affection into each and every drink (tell her exactly how you like your ca phe or sinh to and she'll do her very best to get it right), while Son is happy to chatter on passionately about the importance of preserving Hanoi's historic architecture.
Location: 2nd floor, 8 Chan Cam, Hoan Kiem, Hanoi
8. The Cups Coffee
In 2019, the central city of Da Nang's VietArt company has debuted the first coffee shop chain in the Đà Nẵng style – The Cups Coffee
It is the first chain tailored to Da Nang style and tastes. It will sell favourite drinks and snacks of young people including fresh coffee, milk tea, yoghurt and breads.
The Cups Coffee uses the most modern roasting technology from Probat (the world's leading roaster) to create a cup of coffee that preserves the original and bitter characteristic of Da Nang people. With a spacious and airy space designed extremely nicely, The Cups Coffee is always the name on the list of the most beautiful cafes. In addition to serving coffee such as coconut ice blended coffee, roasted ground coffee, ground coffee, the cafe also offers customers a diverse menu with various types of ice blended drinks, fruit tea, and many more.
Location: 33 Huynh Man Dat, District 5, Ho Chi Minh City
9. The Note Coffee
Located in a typical Hanoi building, narrow, with low ceilings, it has a unique flavor based on the millions of Post-It notes that cover everything. The entire coffee shop, over 4 floors, is plastered with small cute sticky notes.
Reading notes written by people from all over the world while sipping the almost dessert-y coconut coffee and occasionally looking over the busy Hoan Kiem square, it was the perfect stop to unwind.
As you would expect in any coffee shop, the menu offers a variety of drinks. Hanoi's famous egg coffee, coconut coffee, a range of fruity flavoured teas, and smoothies are just to name a few. Downstairs at the checkout area, there is also the option to indulge in a variety of cakes and small snacks. The prices are quite reasonable too!
Location: 64 Luong Van Can, Hoan Kiem, Hanoi
10. The Vintage Emporium
Their first place in Da Kao opened in 2014 when the owner was inspired to bring a little bit of Sydney's café lifestyle to Ho Chi Minh City. It was truly vintage with all of the furniture either pre-owned or made from reclaimed wood, and the décor picked up from many op-shops selling pre-loved treasures. A café focused on great food and drinks using quality ingredients mostly from Vietnam.
The second place opened in Thao Dien in 2018 in one of the many garden villas in this area. Still using vintage designed furniture from designers such as Scandinavian Hans Wegner they continue to serve wholesome tasty food and drinks.
Location: 95 Nguyen Van Thu, Da Kao, Ho Chi Minh City
2 Street 39, District 2, Ho Chi Minh City
11. The Workshop
The top three coffee shops in Asia would definitely include one from Vietnam, which is home to the strong and flavourful drip. However, what makes The Workshop a little different is that instead of the usual Vietnamese coffee, the coffee here is all about the third wave, which leans closer towards the coffees you will find in, say, Melbourne.
The beans used are sourced from around the world as well as from local producers, brewed any number of ways : think espresso, V60 pour-over, Chemex, and Aeropress. Flavour profiles are listed for each bean, along with the suggested brewing methods. For those who have absolutely no clue, not to fret – just approach an of the friendly baristas and they'll be more than happy to make a recommendation.
Location: 27 Ngo Duc Ke, District 1, Ho Chi Minh City
12. Tranquil Books & Coffee - Hanoi
A dedicated cozy cafe for book lovers and coffee enthusiasts. Nestled in an obscure street in the busy Hanoi Old Quarter, Tranquil Books & Coffee features rustic wooden flooring, raw brick walls, and packed bookshelves going all the way up to the ceiling. It's long been a popular destination for Hanoi book lovers who want a respite from the city rush.
You'll find here a massive collection of books both English and Vietnamese to enjoy, from Japanese novels to western fantasies. With the quiet atmosphere and the soothing aroma of coffee as your companions, it is easy to idle away an entire afternoon here without even realizing.
During the evening, the café also holds regular events such as live music performances or open mic sessions.
Location: 5 and 8 Nguyen Quang Bich
18B Nguyen Bieu
15B Tran Hung Dao
3 Hang Manh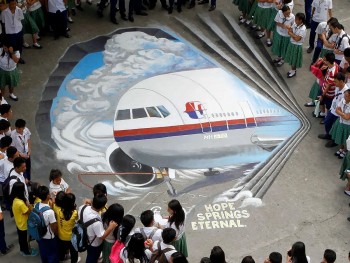 World
The world might never know what really happend when these planes went off the radar. Let's take a look at some of the unsolved mysteries of aircraft disappearances.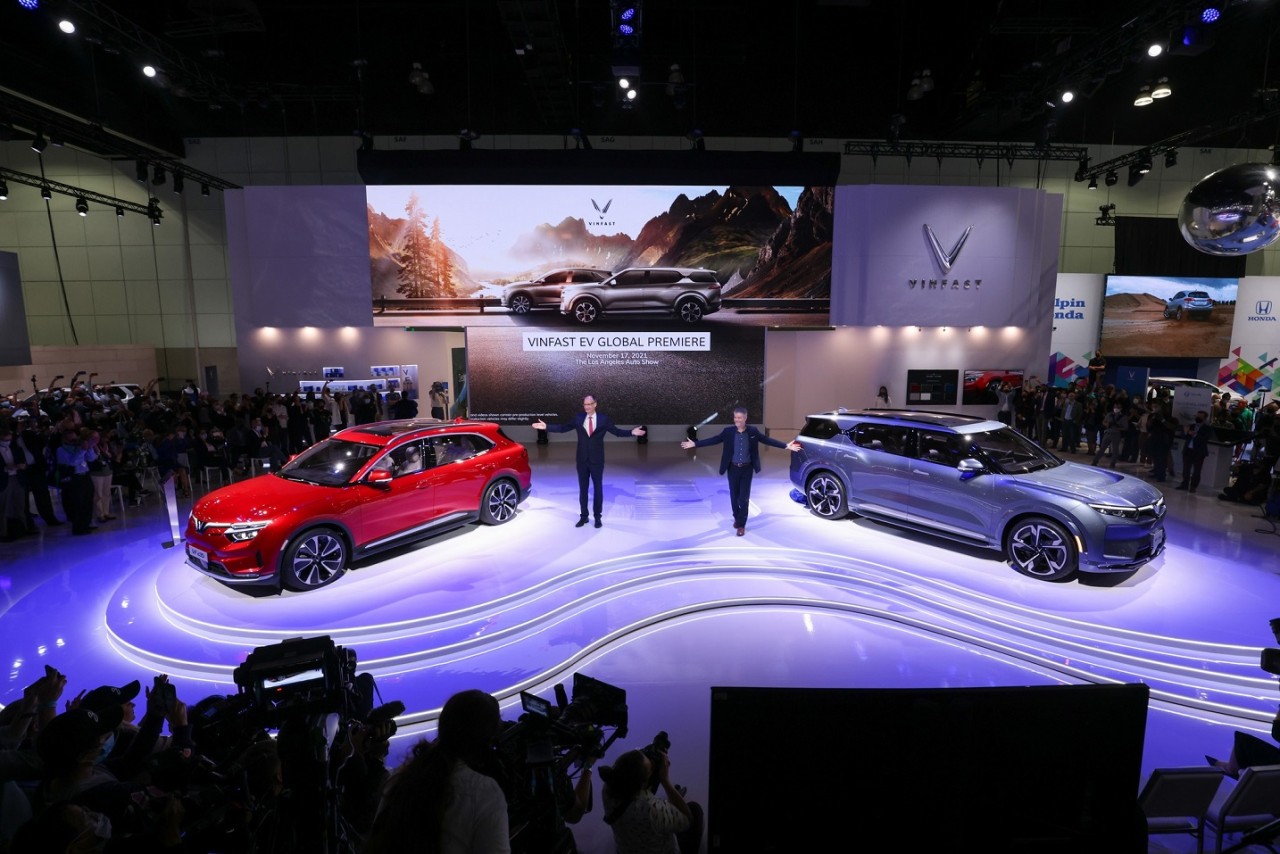 Make in Vietnam
VinFast has gone from latecomer to pioneer in the electric car adventure, according to international media.
November 18, 2021 | 15:54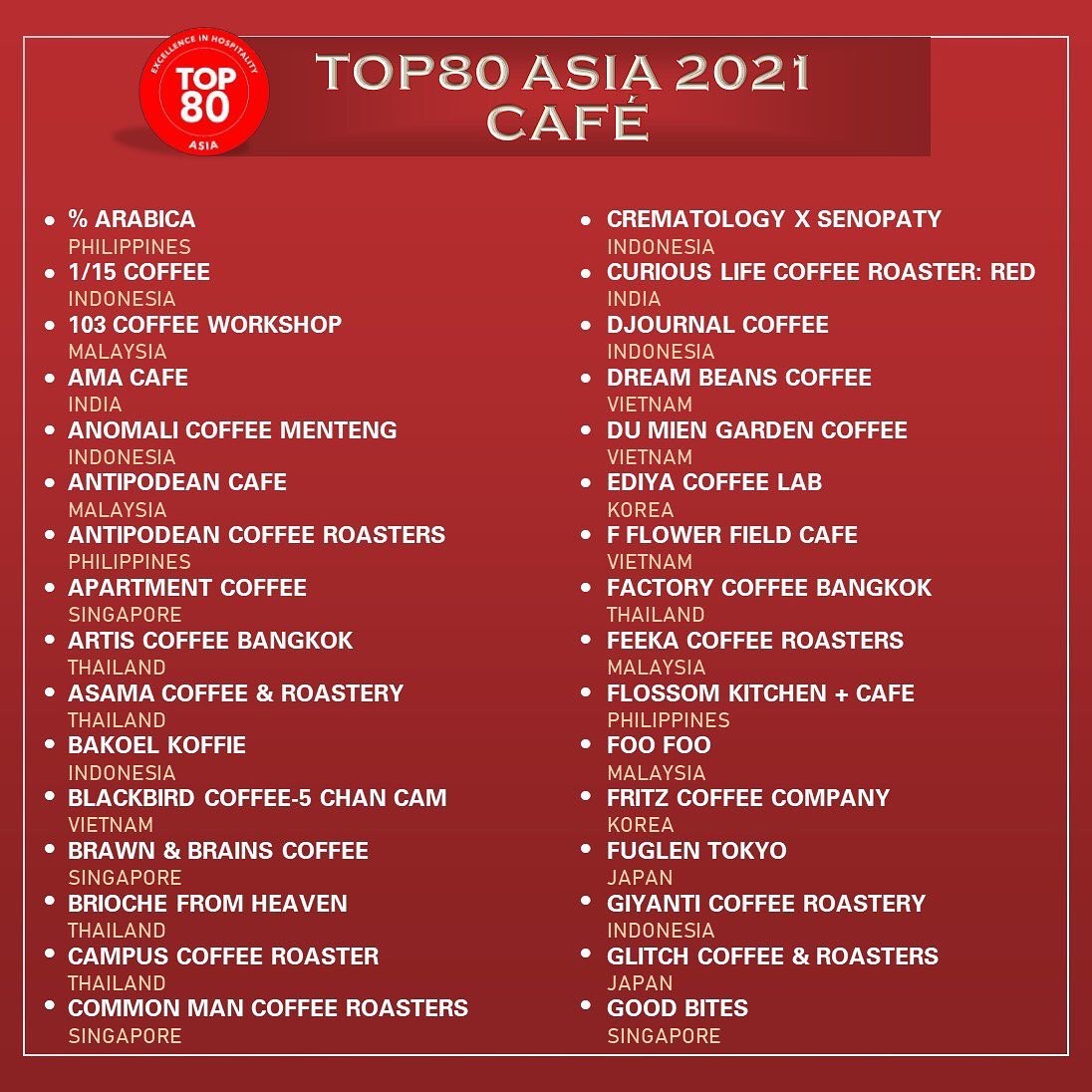 Make in Vietnam
Recently, the 2021 Top80 announced 12 Vietnam's cafe shops that were ranked among the top 80 cafes in Asia.
November 18, 2021 | 09:58