The beautiful garden cafes attracting tourists in Nha Trang
In the center of Nha Trang city, several small cafes are surronded in green space as if sitting in tropical forest.
Rainforest Café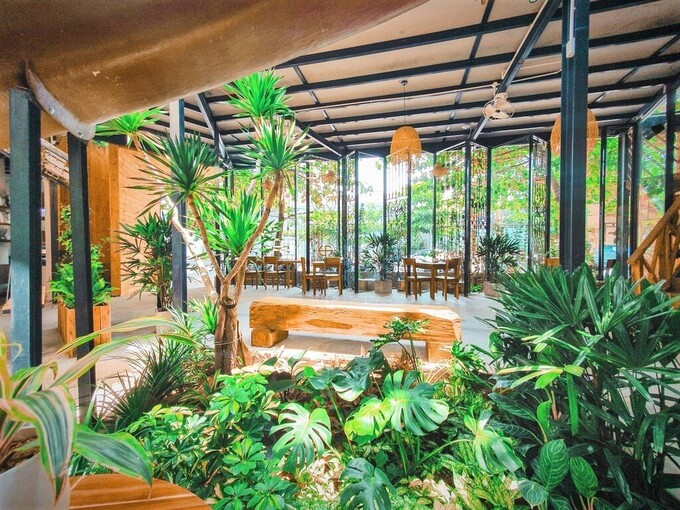 Photo: Rainforest
From the outside, the café looks like a giant tree trunk. When inside, you will feel close to nature surrounded by green trees. The space is large and comfortable, with trees and the sound of running streams. The modern, cozy design makes the café a perfect place for check-in photos and group gatherings. The menu includes juice, yogurt, smoothies and ground coffee, with prices ranging from 30,000 to 65,000 VND.
Address: 79B Cu Chi, Vinh Hai, Nha Trang.
Opening hours: 7 a.m. – 10 p.m.
Vihara Garden Café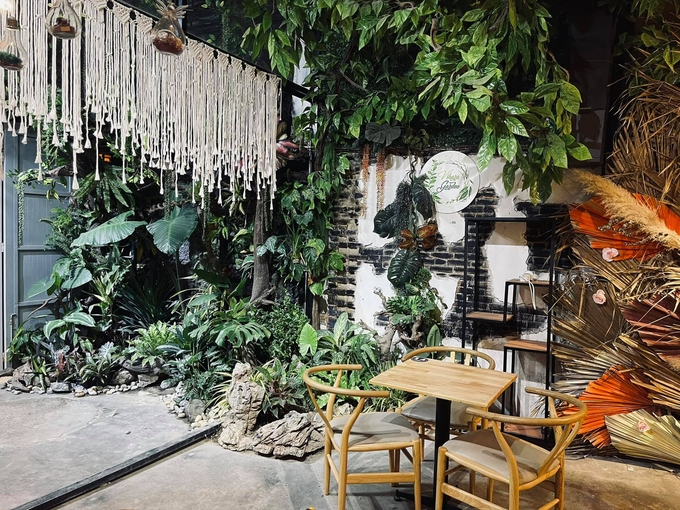 Photo: Vihara Garden
Vihara Garden, a "tropical garden in the heart of city", is decorated with lovely trees and flowers, along with colorful aquarium fish tanks. Visitors can enjoy a peaceful green space and plenty of pretty "check-in" spots. The menu includes café, tea and sweet drinks, and other snacks with priceS ranging from 15,000 to 50,000 VND. The drinks have received many positive reviews.
Address: 99 Nguyen Thai Hoc, Van Thanh, Nha Trang.
Opening hours: 8 a.m. – 10 p.m.
KaFe MoKuzo Café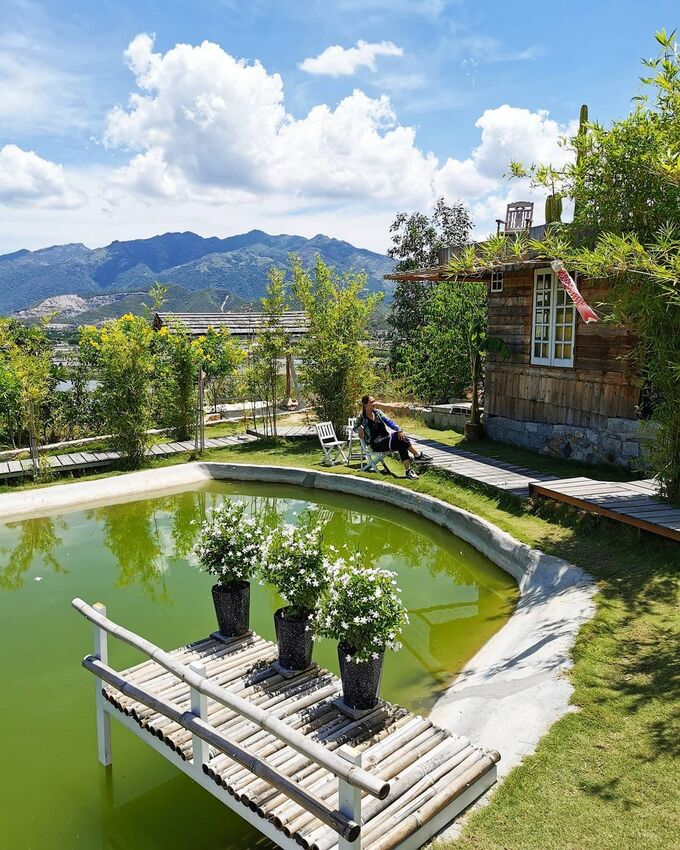 Photo: cristal_kris/Instagram
If you prefer somewhere closer to you that brings the air and style of Dalat city, this café might be the perfect choice. Only 3.5 km from the center city, KaFe MoKuzo is located near the hills, with lakes and a beautiful view of the coastal city. The café has lots of space, with green trees and a bridge, a flower garden as well as wooden houses. Prices ranges from 30,000 to 50,000 VND.
Address: 112 Phong Chau, Vinh Thai, Nha Trang.
Opening hours: 7 a.m. – 6 p.m.
Tom's coffee homestay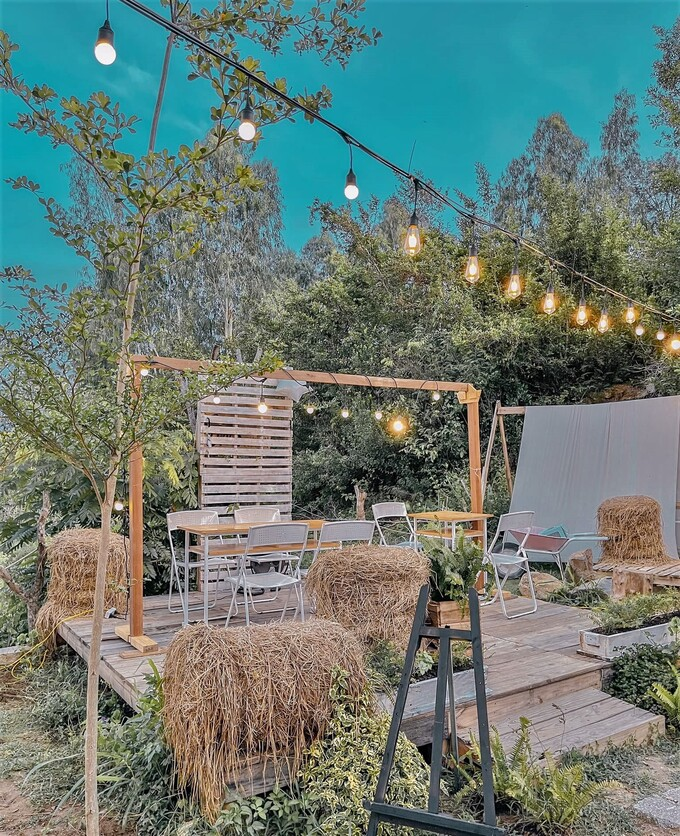 Photo: Le Hong Yen
The café is located on the top of a hill, about 8 km from Nha Trang to the North. Spend a day walking up the hill to see this tiny café hidden away from the crowds. This place is a perfect to work, date and relax for nature lovers. It not only serves food and drink but also has rooms for visitors to stay overnight. The price ranges from 25,000 to 55,000 VND.
Address: 24, Coi hamlet, 2/4 Street, Vinh Hai, Nha Trang.
Opening hours: 8 a.m. – 10 p.m.