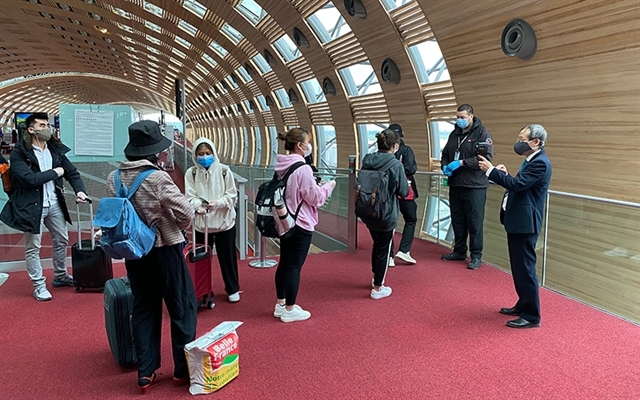 Vietnamese citizens had their temperatures measured before boarding the Vietnam Airlines flight in France to return home. (Photo: Nhan Dan)
All passengers are under medical examination and placed in isolation by authorities.
240 citizens are mainly children under 18 years old (some children under 14 years old), the elderly, people with underlying medical conditions, and international students who have no accommodation. Before boarding, all passengers had body temperature checked, declared health status and had to use masks. Many passengers have equipped themselves with medical protective clothing to wear throughout the journey.
In compliance with the direction of the Aviation Administration on the reception of international flights from the epidemic area, 240 passengers arriving at Van Don airport this morning were welcomed following a closed process. After that, passengers will be taken to the isolation area and monitored for 14 days, reported by Dan Tri News.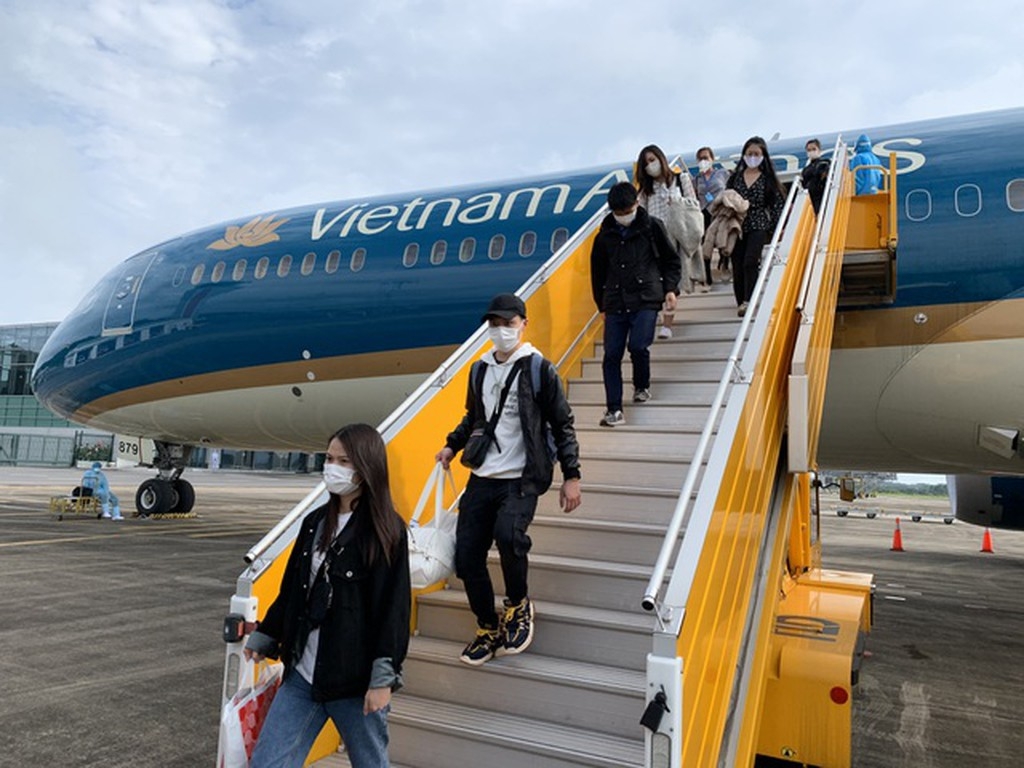 240 passengers carried out medical declaration procedures (Photo: Bao dau thau)
Earlier, on the flight from Vietnam to France on 5/5, the National Airlines of Vietnam also transported medical equipment and supplies that the Government and Vietnamese people gave to the Government and the people of France. .
All passengers and the flight crew underwent health checks and were put into quarantine in line with Vietnam's regulations on COVID-19 prevention and control upon arrival at Van Don Airport in northern Quang Ninh Province.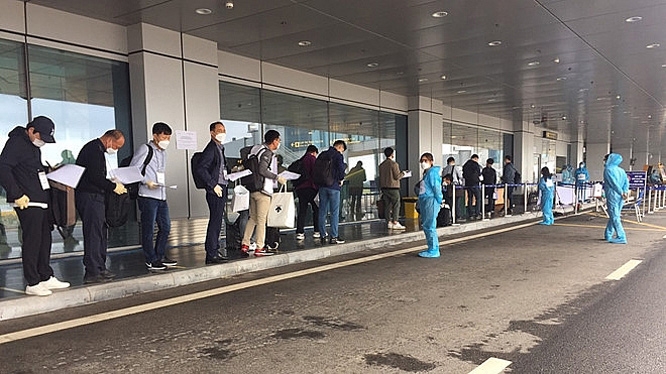 (Photo: Ha Noi Moi)
On the way to France on Tuesday, the flight transported medical equipment and materials that the Vietnamese Government and people presented to the government and people of France.
Based on citizens' wishes, the local quarantine capacity, as well as the pandemic's developments, authorities and airlines will continue to conduct flights to repatriate more Vietnamese citizens in the future, cited Vietnam News.
Since the outbreak of Covid-19 in Wuhan (China) up to now, Van Don International Airport has welcomed 41 flights with nearly 6,700 passengers returning from epidemic regions around the world.
Not only does it take Vietnamese people from Covid-19 epidemic hot spots around the world to return home, Van Don airport also continuously welcomes flights to bring high-quality experts and personnel of foreign businesses, such as Korea, Japan...based in Vietnam to return to work.
According to the representative of Van Don airport, in parallel with the responsibility assigned by the Government, starting from 4/5, the airport will start to receive commercial flights to Ho Chi Minh City. after a long hiatus due to the Covid-19 epidemic.
Candy Lee