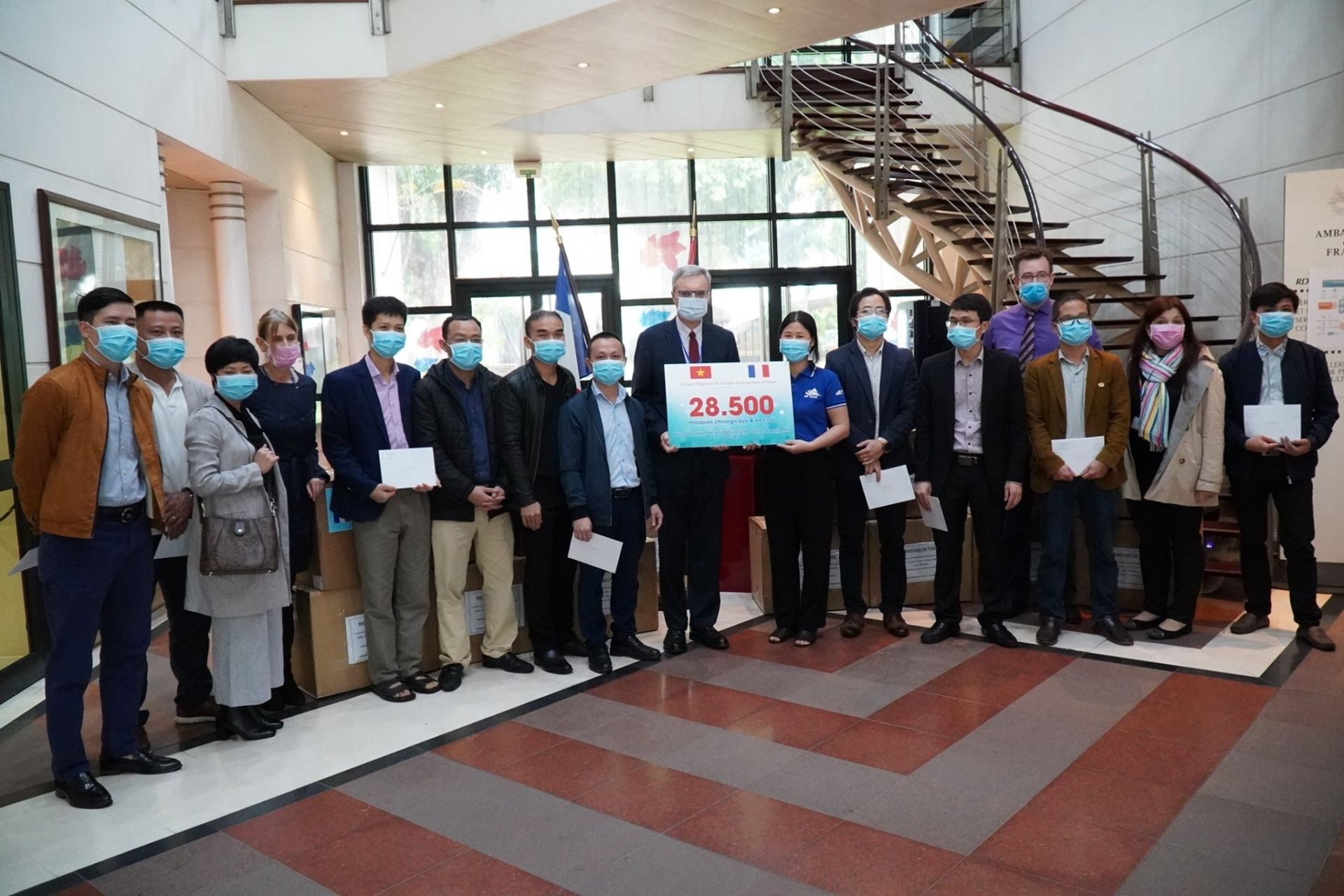 28,500 masks as gift of Vietnamese travel agencies handed to French Embassy in Hanoi.
France is among Europe's four most-affected countries due to the COVID-19 pandemic. The country is suffering a huge shortage off face masks as coronavirus continue to cause havoc across Europe.
French Ambassador to Vietnam Nicolas Nicolas Warnery appreciate the mask donation from Vietnamese travel agencies, acknowledging it as a testament to the traditional friendship between France and Vietnam.
These masks will soon be delivered to France to distribute to COVID-19 front line medical staff.
According to the Ambassador, the French Embassy in Vietnam will coordinate with the Government of Vietnam and the airlines to transport the masks to France, amid the suspension of commercial routes between the two countries.
Jennifer Tran