COVID-19: France grants aid to Vietnam and four other Southeast Asian countries
The French Development Agency (AFD) has announced an aid of EUR 2 million (USD 2.19 million) for the COVID-19 pandemic response in five Southeast Asian countries, including Vietnam.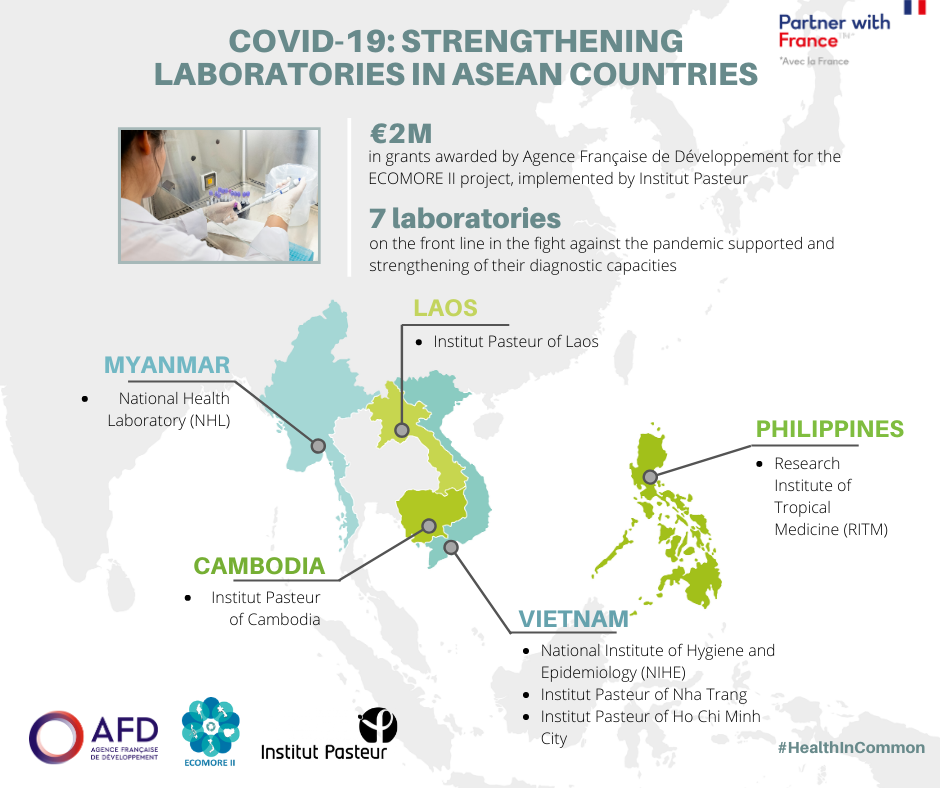 France, through the French Development Agency, supports the fight against COVID-19 in Southeast Asia
In a recent statement, it said the funding will be provided for Vietnam, Cambodia, Laos, Myanmar, and the Philippines to strengthen the health infrastructures of the countries in this region.
In line with the commitments made by French President Emmanuel Macron, the French Development Agency is mobilizing to respond to the global health emergency and has launched the "COVID-19 – Health in Common" initiative last April 9.
Within this framework, the AFD has accorded an additional funding of EUR 2 million in grants last April 28 for the benefit of the ECOMORE II project. This will make it possible to integrate a component of direct support for the COVID-19 epidemic response in five countries in Southeast Asia.
Within the framework of this funding, seven laboratories will benefit from direct support for the response phase of the COVID-19 epidemic for the following aspects: reinforcement of equipment, purchase of diagnostic kits, acquisition of personal protective equipment, reinforcement in human resources, training and transfer of skills, deployment of mass testing complementing current molecular diagnosis, and support for data processing in partnership with France's Institute for Research for Development (IRD) to strengthen the surveillance of the epidemic.
Beneficiaries of this support are the following: Cambodia (the Institut Pasteur of Cambodia – designated as the COVID-19 reference laboratory designated by the WHO for the country and for the Southeast Asian region), Laos (the Institut Pasteur of Laos), Myanmar (the National Health Laboratory in Rangoun), Vietnam (the National Institute for Hygiene and Epidemiology, the Institut Pasteur of Nha Trang, and the Institute Pasteur of Ho Chi Minh), the Philippines (the Research Institute of Tropical Medicine RITM).
France is one of the European countries most impacted by the virus and lists 24,594 deaths from 167,346 confirmed cases.
The government has announced the gradual lifting of some lockdown measures from May 11, including the re-opening of primary schools.
Many shops will also reopen and remote-working staff will be able to return to offices
Health Minister Olivier Veran said on May 2 that France will extend a health emergency imposed to fight the new coronavirus for another two months until Jul 24.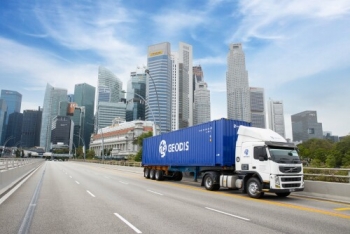 Economy
GEODIS, a global leading transport and logistics services provider, has expanded its road network in Southeast Asia to Vietnam; another step towards its ambition to develop a scheduled road service connecting Singapore to China.