Yen Bai presents 50,000 masks to France's Val de Marne
The northern mountainous province of Yen Bai has donated 50,000 masks to the French department of Val-de-Marne.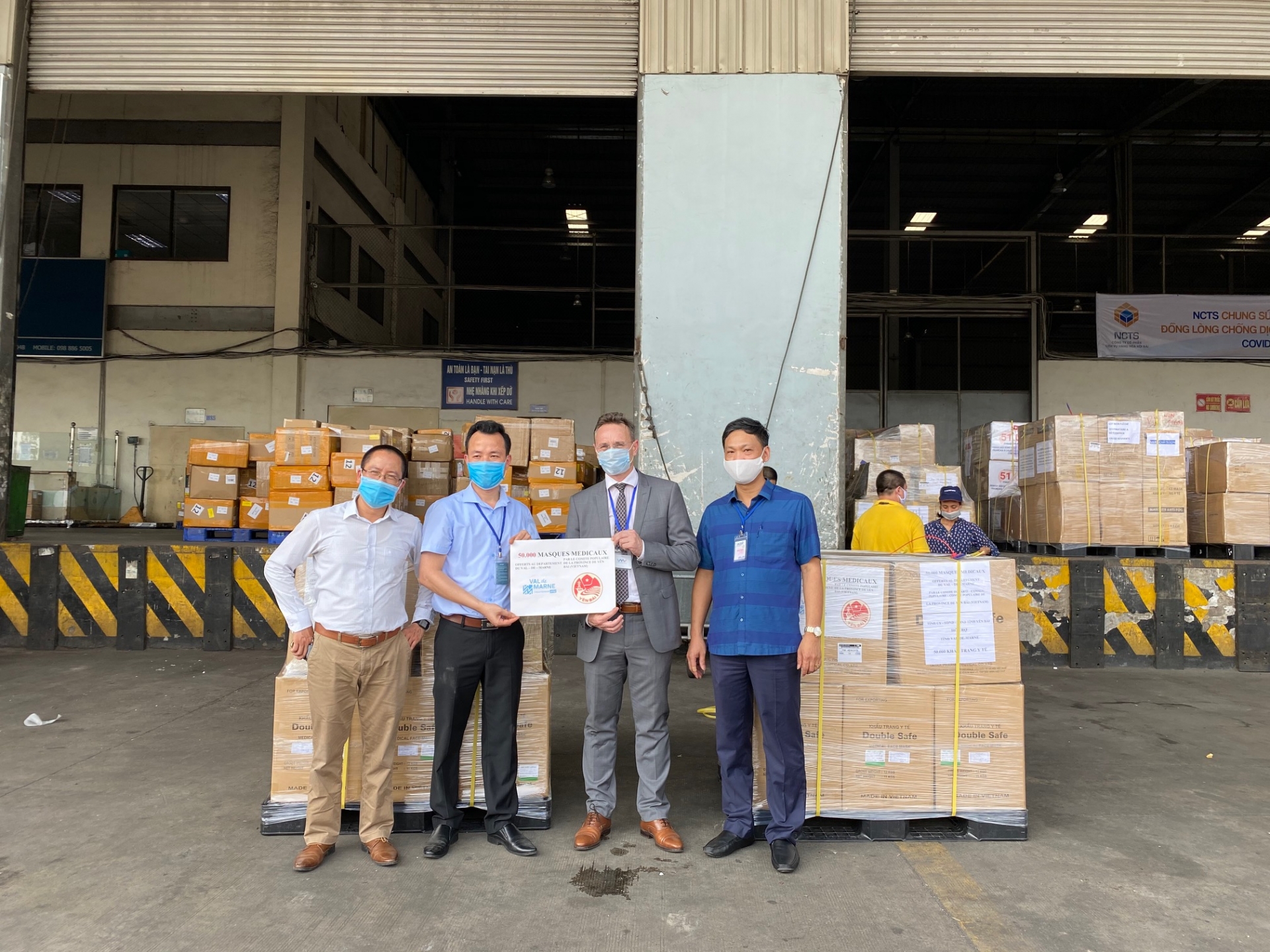 At the ceremony, Source: French Embassy in Hanoi
Repsentatives from Frence Embassy also presented at the hand-over ceremony.
Since 1996, Yen Bai and Val-de-Marne have cooperated in preventive medicine, tourism, waste water treatment, and rural development.
This year marks the 24th founding anniversary of their friendship and cooperative relations between Val-de-Marne and Yen Bai.
In April, Yen Bai also sent 20,000 medical masks to Japan's Mimasaka city after it was struck by the novel coronavirus.
More than 247,000 people have died from COVID-19, the disease caused by the novel coronavirus, while some 3.7 million infections have been confirmed in at least 187 countries and territories.
France is among Europe's four most-affected countries due to the COVID-19 pandemic with 168,925 cases and 24,900 deaths. The country is suffering a huge shortage off face masks as coronavirus continues to cause havoc across Europe.
Vietnamese individuals and collectives have been raised funds and purchased masks in order to help the country fight against the coronavirus. Especially, in late April, the Embassy received 5,000 masks brought from savings of two Vietnamese students at the young age of just 11 and 14.
Not only France, in recent months, Vietnam has donated many masks and medical supplies to a number of European and American countries, which are heavily affected by the COVID-19 epidemic.
Vietnam has been highly appreciated by many countries for the spirit of solidarity. Although it is also affected by COVID-19, Vietnam is still willing to share resources, provide medical assistance and create favorable conditions for citizens of countries to stay here./.