$261 million solar power plant brought into operation in Vietnam's Western
A 275-hectare solar power plant with a capacity of 210MWp is brought into operation in western Vietnam with a total investment of 6 trillion VND (261,2 million USD).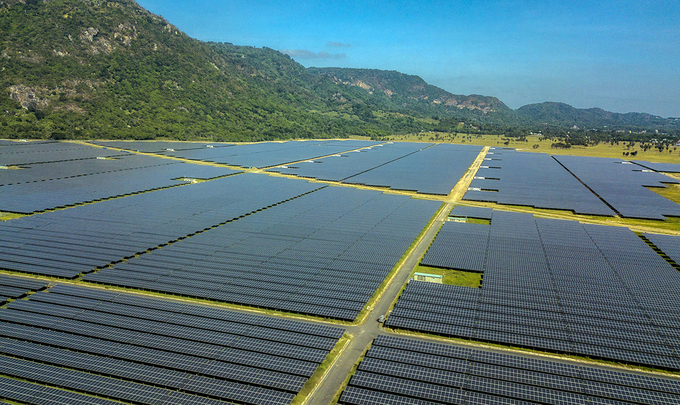 A 275-hectare solar power plant is built on the foot of Cam Mountain.
The building of the plant, which is located on the foot of Cam mountain, Tinh Bien district, An Giang Province was announced to finish on Tuesday (Jan 12). It is expected to contribute as many as 400 million kWh annually.
The duration of the construction was nearly one year with 1,200 to 2,000 workers and engineers involving in the two-phase work.
The plant uses over 553,000 solar panels, assembled on 112,000 1.8 meter-high pillars, 77 inverters and connected to over 1.6 million meters of cable.
According to An Giang Mayor Nguyen Than Binh, the province garners the potentials to develop solar power and renewable energy.
The project its own helped create jobs for a number of locals and contributed around 120 billion VND (5.2 million USD) VAT tax and corporate income tax to the local budget.
Solar power played almost no part in Vietnam's energy mix in 2017. To speed the technology's adoption, the government offered that year to pay suppliers a generous $0.09 for every kilowatt-hour produced by big solar farms, but only if they started operations within the following two years, according to The economists.
Electricity use has been growing at breakneck speed in Vietnam. The rapid technological progress and cost reductions experienced by solar PV have placed it very much on the agenda as an attractive supply-side option, Policy forum reported.
The public's demand for local environmental quality has been another important driver. Air pollution in many urban areas has contributed to public opposition to overreliance on coal. Water and bottom ash issues associated with coal plants are also serious. On some occasions, local authorities have even refused to approve new coal power plants.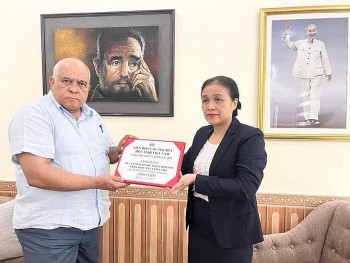 Focus
According to Cuba's News Agency Prensa Latina, on August 16, President of Vietnam Union of Friendship Organizations Nguyen Phuong Nga said that Vietnamese people will always stand by and support Cuba no matter what difficulties our friend is facing.