US helps Vietnam advance clean energy deployment
The United States Agency for International Development (USAID) will support Vietnam Electricity (EVN)'s efforts to expand rooftop solar (RTS) energy generation in Vietnam.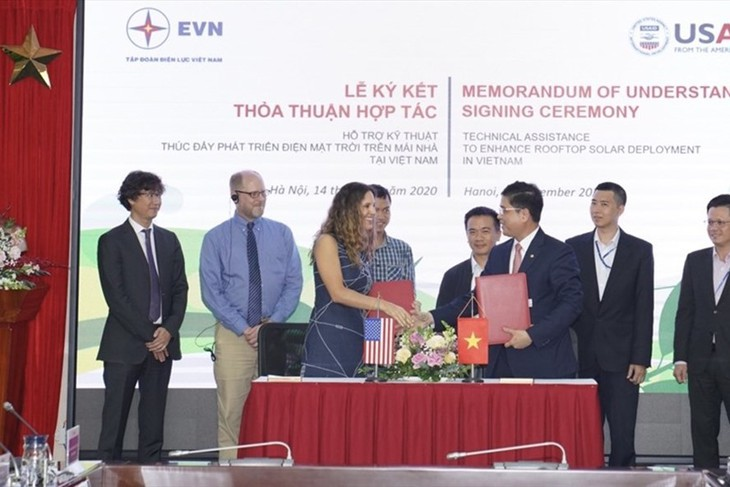 The United States Agency for International Development (USAID) Vietnam Urban Energy Security project and Vietnam Electricity (EVN) signed a Memorandum of Understanding (MOU) to formalise a partnership that will support EVN's efforts to expand Rooftop Solar (RTS) energy generation in Vietnam, in Hanoi on December 14. Photo: USAID
The United States Agency for International Development (USAID) will support Vietnam Electricity (EVN)'s efforts to expand rooftop solar (RTS) energy generation in Vietnam.
A memorandum of understanding (MoU) to this effect was signed by the USAID Vietnam Urban Energy Security project and EVN in Hanoi on December 14.
Energy demand in Vietnam is increasing by 10 percent annually, making it critical for the country to use modern, clean energy technologies to sustain its impressive economic growth, protect human health and the environment, and provide electricity services to over 20 million households, according to a media release.
Recognizing the importance of green growth, EVN has set high targets for increased RTS capacity by 2025 and is putting in place tools to help consumers understand how to adopt cleaner energy.
However, increased RTS adoption poses new challenges to EVN's revenue generation and introduces potential negative impacts to the grid, such as reduced voltage quality or power losses.
To address these challenges and ultimately increase RTS capacity, EVN will conduct utility financial impact analyses of various rooftop solar deployment scenarios in Danang city, which will be supported by USAID via the MoU.
As a result, policymakers and utility operators will be informed about short-term impacts in the early phases of their rooftop solar programs.
Through the MoU, USAID will also help EVN evaluate rooftop solar systems in its electricity distribution network and build EVN's capacity to mitigate adverse impacts to the grid.
In addition, EVN will receive support designing and implementing innovative communication campaigns to promote solar rooftop system investment and installation.
"USAID is helping Vietnam transition to a more resilient energy sector, powered by renewable energy. We are excited to work with EVN and hope our extensive experience promoting clean energy in the region, access to technical expertise, and global convening power will help Vietnam realize its goals in renewable energy," said Mission Director Yastishock.
Over the past five years, USAID has committed over $40 million to support the energy sector in Vietnam and plans to commit an additional $36 million over the next five years.
USAID has been working closely with the Government of Vietnam and the power utility to adopt international best practices in the design and implementation of utility performance to ensure access to secure, sustainable, and reliable energy.
Vietnam steps up clean energy development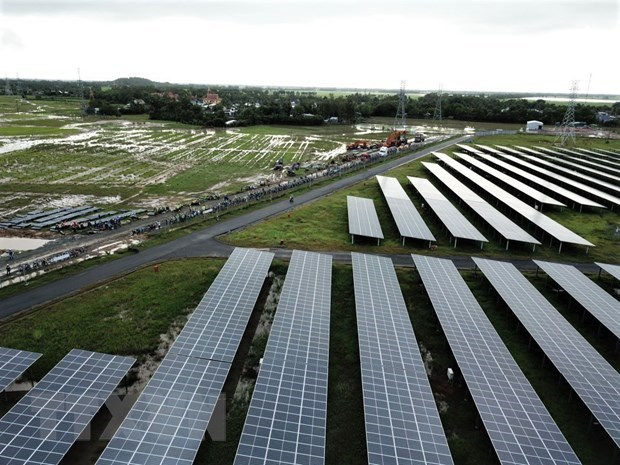 A solar power plant in An Giang province. Photo: VNA
The year 2020 marks a major turning point in the energy industry of Vietnam, with clean energy strengthening its solid position and establishing itself as a profitable sector with significant potential for development, while coal-fired thermal power no longer holding the position as a favoured energy source in the country, the Vietnam News Agency (VNA) said.
According to the Vietnam Energy Update Report 2020 released by the Centre of Media and Development Initiatives (MDI) under the Vietnam Union of Science and Technology Associations, clean energy - including solar and wind - is now making an increasingly important contribution to the national power system, and has become a priority in the country's energy development orientation. Gas thermal power, especially imported liquefied natural gas (LNG), is also a sector with potential, with the construction of the first two gas import terminals underway.
It also pointed out that at least six provinces across the country, including Quang Ninh - the country's biggest coal mine, have proposed to have coal-fired power projects cancelled due to concerns about environmental pollution. Other localities such as Bac Lieu, Long An, Thua Thien-Hue, Ha Tinh and Tien Giang plan to replace planned coal-fired power plants with projects using imported LNG.
Vietnam has increased its nationally determined contribution (NDC) to join hands with the international community in efforts to reduce the impact of climate change.
Laurence Tubiana, CEO of the European Climate Foundation (ECF), former France's Climate Change Ambassador and Special Representative for COP21, said that "over the past year, Vietnam has begun to mark itself out as a clean energy success story. Though there is some distance to go, its shift away from coal and rapid uptake of renewables make it one of the leaders in Southeast Asia, and an example to other nations looking to transition".
"And Vietnam has much to gain, not just in terms of a safer climate and cleaner air, but in jobs and investment. Around the world, renewables are proving to be the smarter, cheaper option and it is inspiring to see Vietnam beginning to seize the opportunity," she stated./.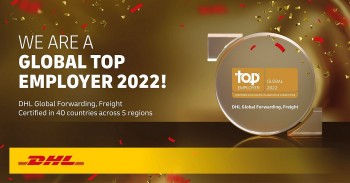 Economy
DHL Global Forwarding, the air, ocean and road freight specialist of Deutsche Post DHL Group, has again been certified as Top Employer 2022 in Asia Pacific.