3 NGOs to Take Steps to Enhance Disaster Preparedness in Vietnam
Initiated and implemented by the consortium of three international NGOs in Vietnam namely CARE, Plan, and World Vision, in collaboration with local partners, the project aims to enhance inclusive and gender responsive forecast-based early action for effective disaster preparedness in Vietnam.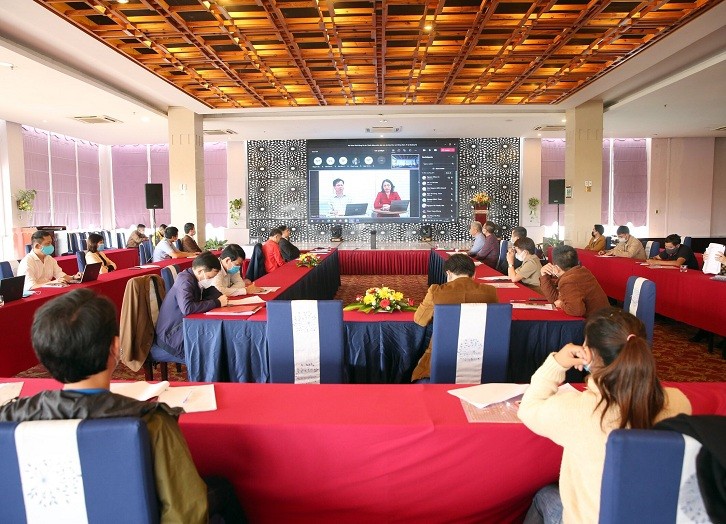 At the workshop in Quang Tri Province. Photo: Plan International Vietnam
Plan International Vietnam, in collaboration with the Red Cross Society of Quang Tri Province and CARE International in Vietnam, on Oct. 27 organized an inception workshop to introduce the project 'Forecast Based Early Action in Southeast Asia - FBEA SEA' to delegates from provincial, district and commune authorities.
Until December 2022, the project is implemented in four communes in Huong Hoa District of Quang Tri Province, Ham Thuan Bac District of Binh Thuan Province and three wards in Ho Chi Minh City.
It is expected to support more than 6,500 people to improve their capacity to manage disaster response and prevention plans during the course of 18-month, with particular emphasis on the needs and contexts of women and girls, and other traditionally excluded groups.
Actions to reduce the damage of extreme weather events, including floods, droughts and heat, are designed following the framework of the early warning-based action mechanism.
The project is being implemented by Plan, CARE and World Vision and their partners, with financial support from the European Commission's Humanitarian Aid and Civil Protection Agency (ECHO).
At the workshop, project partners and stakeholders will spend time learning about the objectives, expected results and proposed innovative approaches to disaster response through early warning and early action.
In Vietnam, and especially in the central provinces, floods cause a lot of casualties and damages every year. International and domestic organizations have made great efforts to reduce the impact of floods in particular and natural disasters in general, which is increasing in level and scale.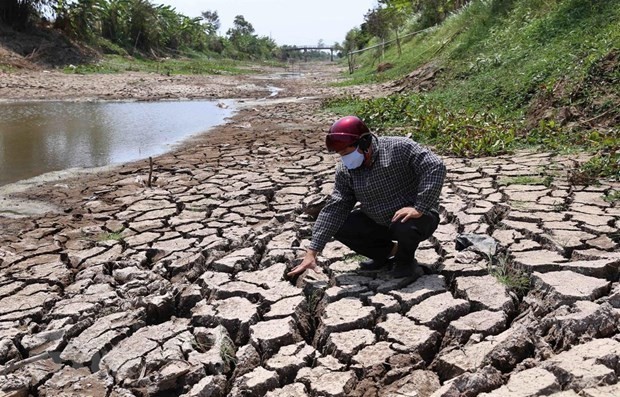 Illustrative image. Photo: VNA
The target province, Quang Tri, which is affected annually in typhoon seasons, with numerous river and stream systems and hilly and narrow terrain, is at risk of floods and flash floods. Local people often face and suffer a lot of damage caused by natural disasters; while natural disasters are becoming more complicated, unpredictable, irregular than before, their frequency increases, and their intensity grows noticeably stronger every day.
Vietnam has been one of the five countries hardest hit by climate change over the past three decades. Each year, natural disasters leave about 400 dead and missing and cause economic losses of 1-1.5% of the GDP, according to the Ministry of Agriculture and Rural Development's Vietnam Disaster Management Authority.
Since the beginning of this year, calamities have left more than 100 dead and injured, collapsed hundreds of houses and damaged 8,000 houses across the country
In Binh Thuan Province, drought has led to a reduction in crop production and cultivation area, increased livestock diseases, and a shortage of water. While in HCM city and the suburban areas, the extent and severity of health effects from heat-waves are recorded. The most affected population in these provinces and city are unprepared for severe weather due to their poor living conditions and often do not have money to buy new items, repairs, or build back better.
The project aims to achieve two results, focusing on building and strengthening the capacity of local authorities and communities and advocating for and ensuring action is taken to adapt and coordinate efforts within FBEA and rapid response.
Efforts of disaster relief and rehabilitation are often costly and require a lot of timely efforts. Instead of disbursing after a disaster, early action mechanisms and early disbursements to households and communities are based on warning timeframes set forth by scientists. The use of humanitarian assistance supporting resources will be much more effective and, at the same time, increase the resilience of communities to disasters.
Out of Vietnam, the FBEA-SEA project will promote early action based on forecasts to help Southeast Asian countries prepare for effective disaster preparedness, with evidence are typical efforts undertaken in Vietnam.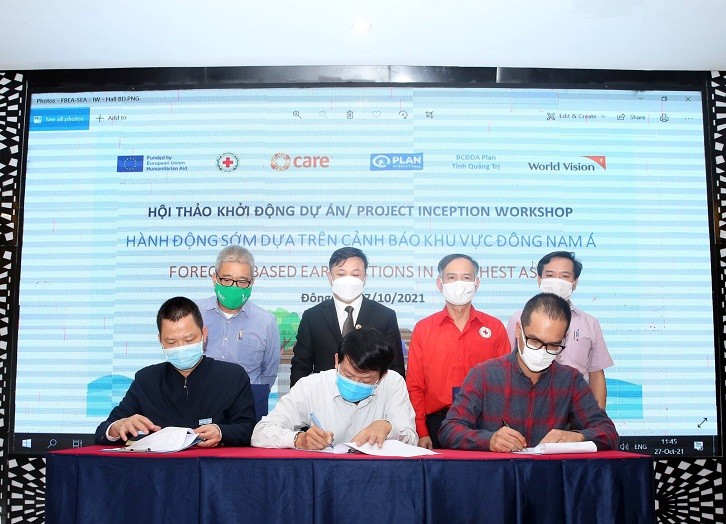 A tripartite cooperation agreement between Huong Hoa District Department of Agriculture and Rural Development, Plan and CARE, was signed. Photo: Plan International Vietnam
At the workshop, a tripartite cooperation agreement between Huong Hoa District Department of Agriculture and Rural Development, Plan and CARE, was signed on the basis of reaching consensus on the project implementation plan, the main roles and responsibilities of the partners and related parties.
Speaking at the event, Nguyen Duc Thanh, CARE's porfolio manager shared, "FBEA SEA project aims at strengthening the capacity of local authorities and communities to respond to and adapt to disaster risks, especially with mechanisms in place. Early actions based on disaster forecasts are among CARE's strategic priorities for 2021-2025. CARE believes that the coordination between organizations and partners will bring positive and sustainable impacts to the community, improve disaster risk response and enable people to live safer lives."
According to Luu Quang Dai, Plan's program development and quality manager, supporting the community to implement forecast based early actions is a new approach to helping communities improve resilience and move from passive to active in response to natural disasters. "We hope that the project will receive the attention and support of central and local management agencies so that the early forecast-based approach can be expanded to suit the context of Vietnam."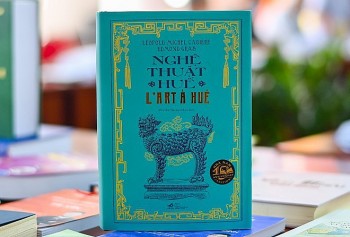 Expats in Vietnam
Inspired either by Vietnamese art or the people themselves, foreign authors often find inspiration in the S-shaped nation.