4 photos by Vietnamese authors in list of world best photos 2019
Agora, a free photography app, revealed the top 50 finalists of its annual AGORA Awards, which celebrates the best photos of the year, in November.    
On November 6, photography app Agora celebrated the year's best photos at the annual AGORA Awards in Barcelona, Spain. The nominated images were taken by photographers from 21 countries around the world, after more than 130,000 submissions were received. The top prize was awarded to photographer Michael Aboya
Vietnam has 4 in the 50 finalist of this year contest
"Farming", photographed by Diep Van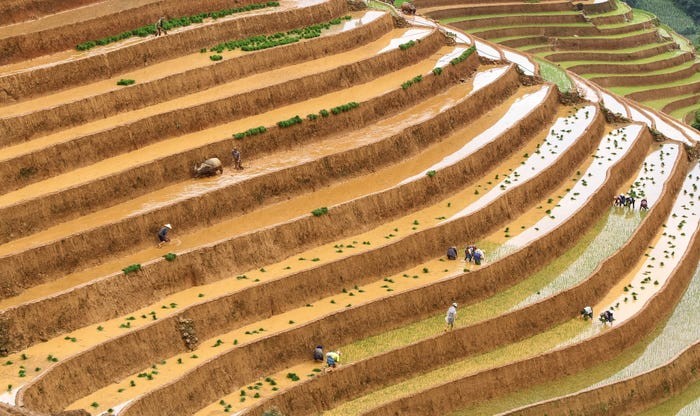 "Farming," photographed by Diep Van. Diep Van/AGORA Images
Van's image showcases men and women working in the rice fields in northern Vietnam.
Hearts on the sea by Nguyen Phan Xuan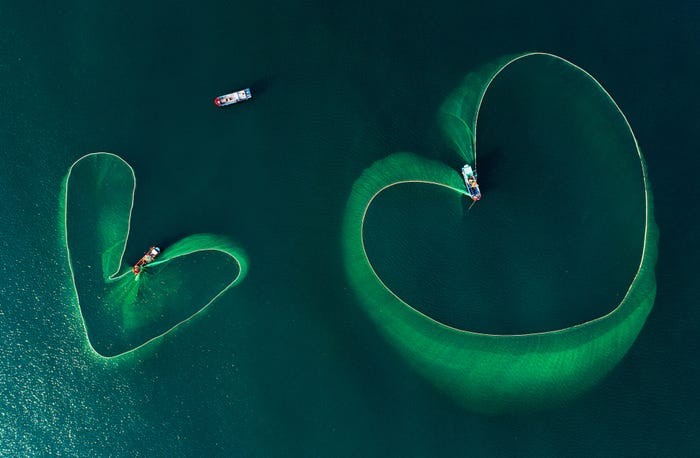 "Hearts on the sea," photographed by Nguyen Phan Xuan. Nguyen Phan Xuan/AGORA Images
Phan Xuan was in the right place at the right time. He was able to capture two fishing nets in Vietnam, both of which happened to be placed in the shape of hearts.
"Incense work" by Khánh Phan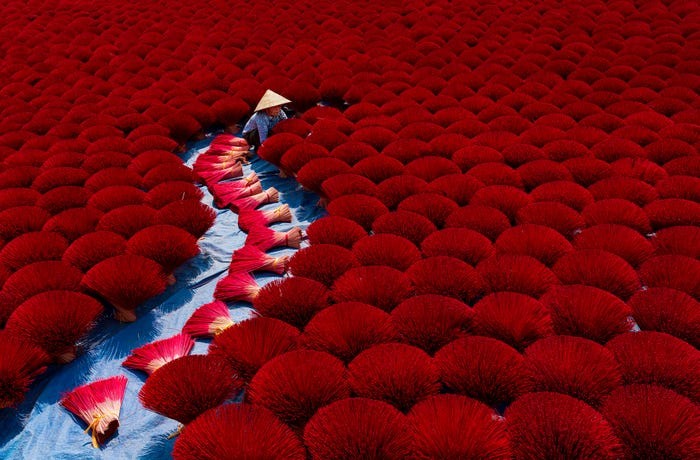 "Incense work," photographed by Khánh Phan. Khánh Phan/AGORA Images
In Phan's vibrant photo, a woman is seen drying red incense sticks. According to the photographer, the products are believed in Vietnamese culture to connect people to their ancestors.
"When the buffalo comes back" by Hoang Quocvinh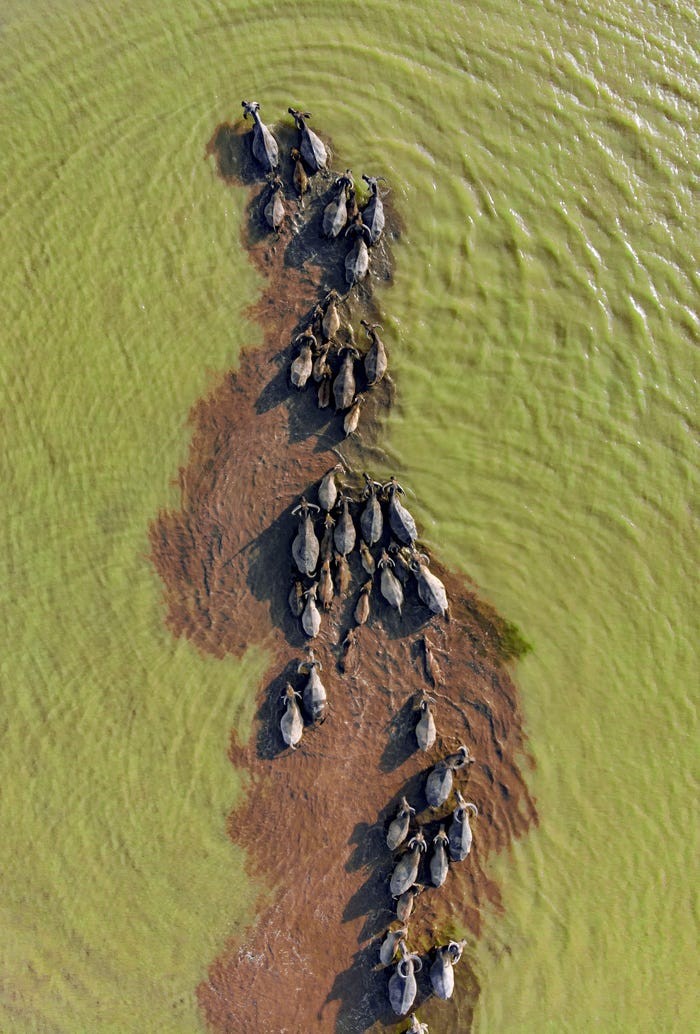 "When the buffalo comes back," photographed by Hoang Quocvinh. Hoang Quocvinh/AGORA Images
Quocvinh took his nominated image using a drone in Pleiku, Vietnam.
It shows buffaloes trekking through water in the afternoon, and was taken to showcase the "pure environment" where the photographer lives.
"Songs Of Freedom" by Michael Aboya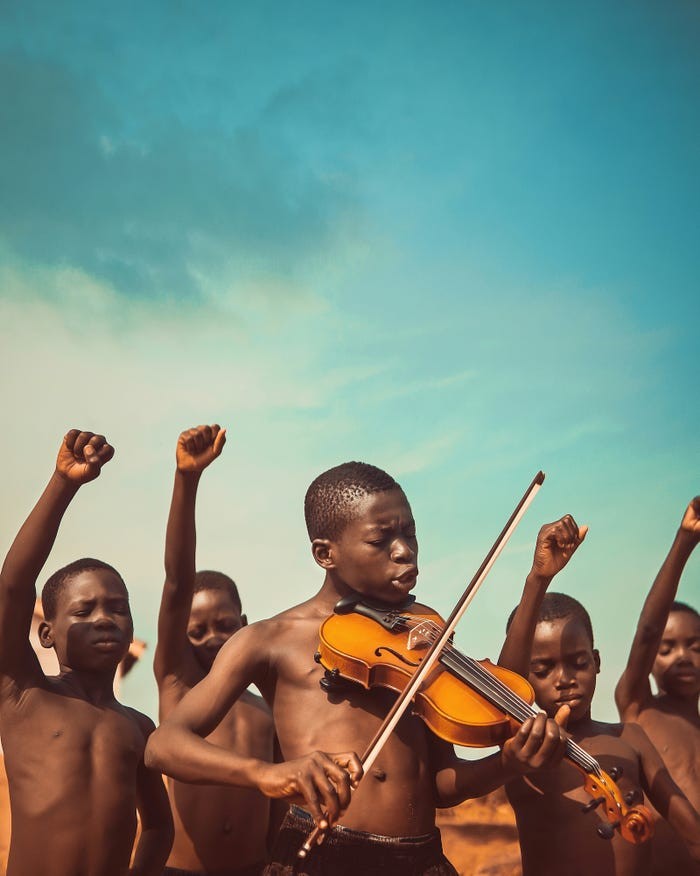 "Songs Of Freedom," photographed by Michael Aboya. Michael Aboya/AGORA Images
This photograph, which shows four children listening to another play the violin, was named the best photo of the year by Agora. Its photographer, Michael Aboya, was also awarded $25,000 as a result.
Aboya says he was inspired to take this photograph while listening to a Bob Marley song. He hoped to represent freedom and belonging with his image, while also inspiring "a change in the way people perceive Ghana and the African continent in general," according to Agora.
"The Best Friends" by Andi Halil
"The Best Friends," photographed by Andi Halil. Andi Halil/AGORA Images
Halil, who is based in Indonesia, photographed this fleeting moment between a lizard and snail with a single shot.
Snow Horseman by Zay Yar Lin
"Snow Horseman," photographed by Zay Yar Lin. Zay Yar Lin/AGORA Images
This photo, which depicts a woman behind a herd of horses, was taken in Mongolia. At the time, temperatures reached -20 degrees, according to the photographer.
"Run and fun" by Ling Ling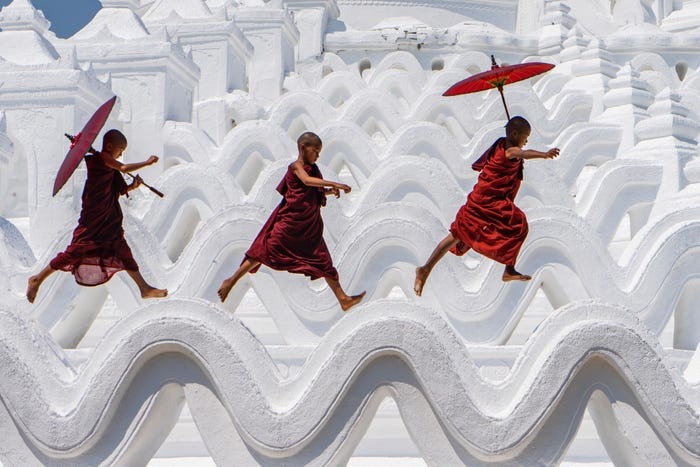 "Run and fun," photographed by Ling Ling. lingling25/AGORA Images
While in Myanmar, Ling captured three young monks having fun along the Hsinbyume Pagoda.
Aside from showcasing the contrast between the white structure and red clothes, the photographer said they also wanted to show that the photo's subjects are still children despite their lifestyle.
"Reitdiephaven" by Anskar Lenzen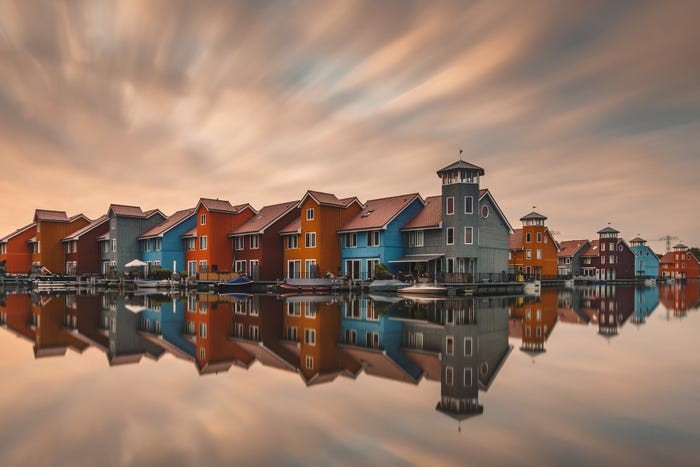 "Reitdiephaven," photographed by Anskar Lenzen. Anskar Lenzen/AGORA Images
Lenzen used a long-exposure technique to photograph the sunset and its reflection in Groningen, the Netherlands.
"Mother's goodness" by Phyo Moe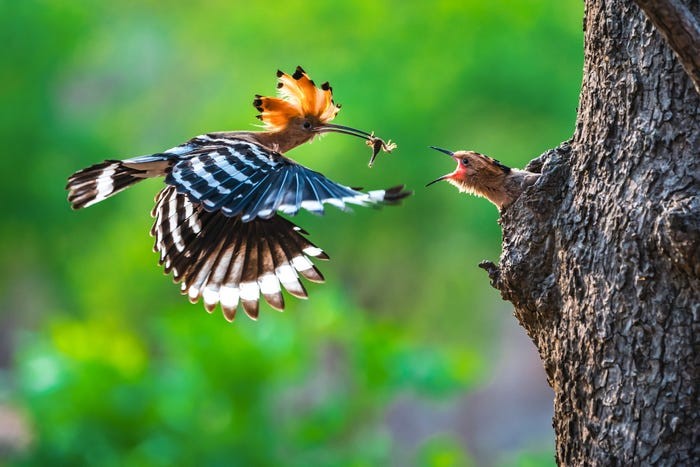 "Mother's goodness," photographed by Phyo Moe. Phyo Moe/AGORA Images
Moe took this photo at the perfect time: while a baby bird sat inside a tree, its parent flew straight towards its open mouth with a bug to eat.
Friendship
On March 25, the 92nd anniversary of the founding of the Ho Chi Minh Communist Youth Union took place at the Russian Presidential Academy of National Economy and Public Administration (RANEPA) in Moscow.