45 China's investments to be cleared from India, report says
After India-China disputed border event and military tensions easing between the two countries, India decides to clear 45 investment proposals from China, which are likely to include those from Great Wall Motor and SAIC Motor Corp.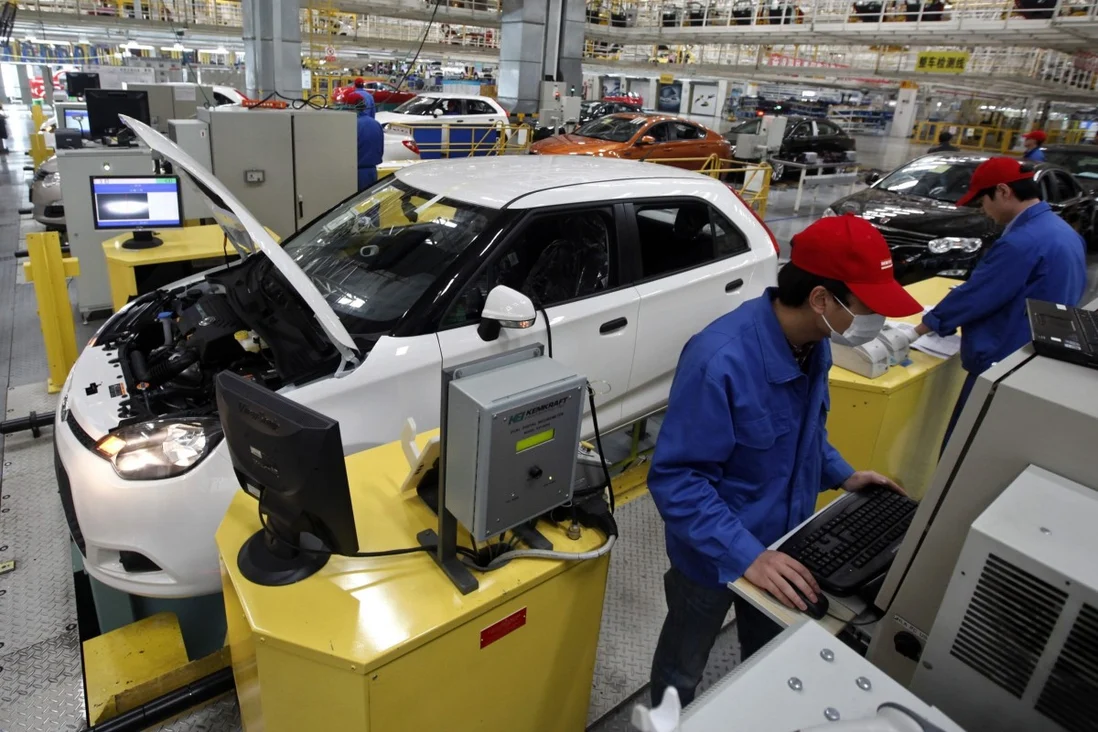 The SAIC Motor factory in Shanghai. Photo: Reuters
The proposals have been held up since last year after India tightened controls on Chinese investment in the country in retaliation against alleged Chinese troopincursions in the western Himalayan region. China blamed Indian troops for the standoff.
About 150 investment proposals from China worth more than $2 billion were stuck in the pipeline. Companies from Japan and the U.S. routing investment through Hong Kong were also caught in the cross-fire as an inter-ministerial panel led by the interior ministry increased scrutiny of such proposals, according to the Reuters.
A federal Home (Interior) Ministry spokesman did not respond to a request for comment on the proposals to be cleared.
Two government sources who have seen the list said most of the 45 proposals set for early approvals are in the manufacturing sector, which is considered non-sensitive in terms of national security.
The sources did not elaborate but two other government officials and two industry sources who are privy to the process said proposals from Great Wall and SAIC are likely to be on the list.
Great Wall and General Motors (GM) made a joint proposal last year seeking consent for the Chinese automaker to purchase the U.S. company's car plant in India, in a deal expected to be valued at around $250-$300 million.
Great Wall, which plans to invest $1 billion in India over the next few years, said earlier that establishing operations in the country is a key part of its global strategy. It had planned to start selling cars in India from this year, and was also mulling bringing in electric vehicles.
Great Wall said it continues to seek relevant approvals and investment clearances.
"Should we be granted all relevant approvals, we will push all work forward in India, abiding by the laws and rules laid down by the Indian government," a company spokesman said.
A GM spokesman added: "We continue to seek all relevant approvals to support the transaction."
SAIC, which started selling cars in India in 2019 under its British brand MG Motor, has invested around $400 million of the nearly $650 million it has committed to India and would need approval to bring more investment.
SAIC's India unit did not respond to an email seeking comment.
The change in the Indian government's stance follows an improvement in the border situation. Troops who were in eyeball to eyeball confrontation in territory claimed by both sides have been withdrawn, the two countries announced on Sunday.
The plan going forward is to split up over 150 proposed Chinese investments into three categories depending on the risk to national security, the sources said.
Sectors such as automobiles, electronics, chemicals and textiles are seen as non-sensitive whereas those involving data and finance are deemed sensitive, consultants and lawyers have said.
Proposals from non-sensitive sectors will be approved faster, while those seen as "sensitive" will be reviewed later, one of the government sources said.
India, China complete troop pullout from disputed border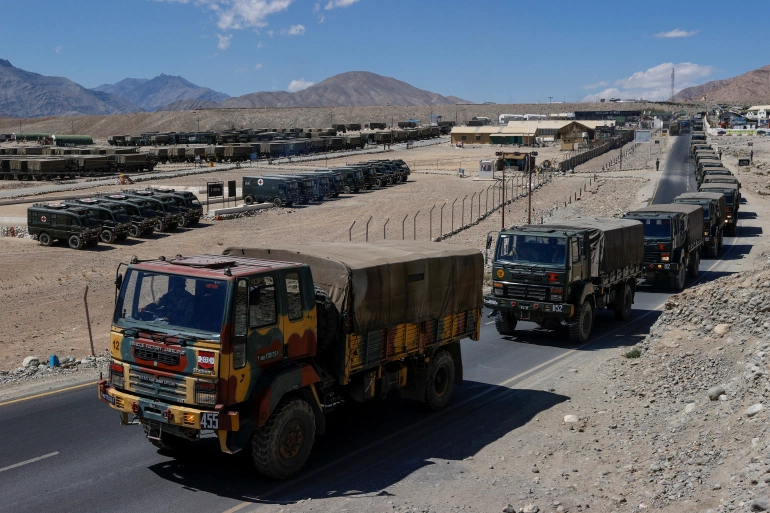 The two Asian rivals have failed to demarcate their 3,500-kilometre (2,200-mile) border since they went to war in 1962 [File: Danish Siddiqui/Reuters]
India said that its troops, along with their Chinese counterparts, have withdrawn completely from a disputed part of their Himalayan border after months of heightened tensions raised the spectre of a full-fledged war between the two nuclear-armed Asian rivals.
Thousands of soldiers from the rivals sides have been deployed on the Himalayan frontier since April on the Line of Actual Control (LAC), or the de facto border, including at the glacial Pangong Tso lake, according to Aljazeera.
Earlier this month, military commanders agreed to begin pulling out troops, tanks and artillery from the Pangong Tso lake area in the first step towards full withdrawal which happened on Saturday.
On Saturday, the two commanders met to review the pullout.
"The two sides positively appraised the smooth completion of disengagement of frontline troops in the Pangong Lake area noting that it was a significant step forward that provided a good basis for resolution of other remaining issues along the LAC in Western Sector," a joint press release said.
The deployment in the remote area that falls in India's Ladakh region and adjoins the Chinese-administered Aksai Chin plateau had raised fears of a broader conflict between the two nuclear-armed countries.
At least 20 Indian soldiers were killed during clash in the Galwan Valley in June, the first combat losses on the disputed border in more than 40 years. China this week admitted for the first time that it lost four soldiers in the fighting.
Troops remain in close proximity on other parts of the undefined border including at Hot Springs, Gogra Post and the Depsang plains, officials said.
The commanders had a candid and in-depth exchange of views on the situation on the border, the two countries said in the press release.
"The two sides agreed to follow the important consensus of their state leaders, continue their communication and dialogue, stabilise and control the situation on the ground, push for a mutually acceptable resolution of the remaining issues in a steady and orderly manner, so as to jointly maintain peace and tranquillity in the border areas," they said.
India has said Chinese troops intruded deep into its side of the LAC leading to an unprecedented troop build-up beginning in April. China denied its troops had transgressed the LAC and instead accused Indian border guards of provocative behaviour.
The two Asian rivals have failed to demarcate their 3,500-kilometre (2,200-mile) border since they went to war in 1962.
India claims Chinese-controlled Aksai Chin, a strategic corridor linking Tibet to western China, while Beijing considers Arunachal Pradesh as part of its territory. New Delhi currently controls Arunachal Pradesh.