India-China disengagement making Chinese social media heated with conspiracy
On February 19, China has revealed four Chinese soldiers death from the Galwan clash, and the the agreement of disengagement on the north and south banks of Pangong Tso, have sparkled the Chinese social media and make China-India border standoff a major talking point in China.
The February 11 agreement for disengagement on the north and south banks of Pangong Tso and the PLA Daily, for the first time, publicly claiming four Chinese casualties from the Galwan clash on February 19 have once again made China-India border standoff a major talking point in China.
China has revealed that four of its People's Liberation Army (PLA) soldiers were killed during a bloody hand-to-hand battle with Indian troops on the two countries' disputed border high in the Himalayas in June 2020.
The two sides fought with fists, stones, and nailed-studded bamboo poles, in what was the deadliest border clash between the two nuclear-armed neighbors in more than 40 years. New Delhi previously said at least 20 Indian soldiers died during the brawl in the Galwan Valley area.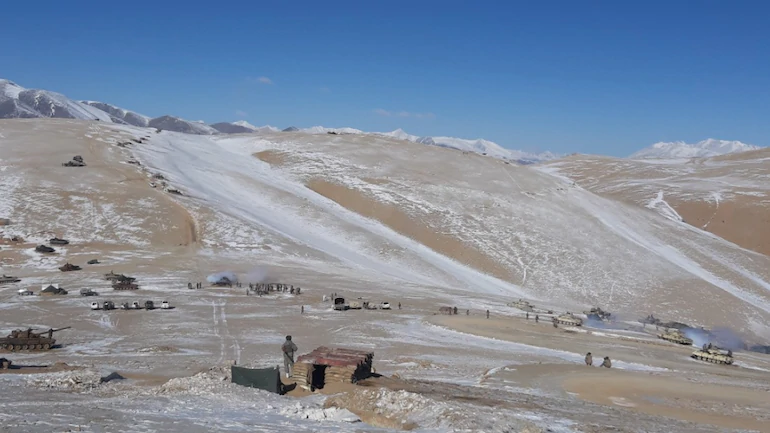 India and China began the disengagement process at the Ladakh border on February 10. (Photo: Indiatoday)
On Friday, China's official army newspaper, PLA Daily, said a battalion commander, Chen Hongjun, and three soldiers -- Chen Xiangrong, Xiao Siyuan and Wang Zhuoran -- had died in the "fierce struggle" defending the border, and were given posthumous awards.
An award was also given to Qi Fabao, the regimental commander from the PLA Xinjiang Military Command, who was seriously injured in the clash, according to the report.
PLA Daily did not reveal the soldiers' ranks.
According to the PLA Daily report, "foreign military" troops violated an agreement with China and crossed the border into the Chinese side to set up tents. The report also claimed that when Qi led a few PLA soldiers to negotiate, the Indian side deployed more soldiers in an attempt to force the Chinese troops to concede.
Chinese state broadcaster CCTV has also posted a video on social media of what it says was the June 2020 clash. The video purports to show Indian troops, wielding shields and long sticks, wading through thigh-deep water to confront Chinese soldiers.
CNN cannot independently verify the video. The Indian military has not responded to CNN's request for comment.
China and India have blamed each other for the skirmish.
A source in the Indian military previously told CNN that the dispute started over a Chinese tent that was constructed the night before the clash. Indian troops, according to the source, tore it down. The next day, Chinese soldiers armed with stones and bamboo sticks with nails returned, the source said, and attacked unprepared Indian troops. CNN is unable to independently confirm this account of events.
In comments posted to an official Chinese Defense Ministry social media account Friday, spokesperson Ren Guoqiang accused India of "distorting the truth, misleading international public opinion and slandering the Chinese officers and soldiers in the frontier forces." He said that China "kept a high degree of restraint in order to maintain ties between the two countries and militaries and worked to cool down the situation."
Chinese state media published a report on the incident to "clarify the truth," Ren added.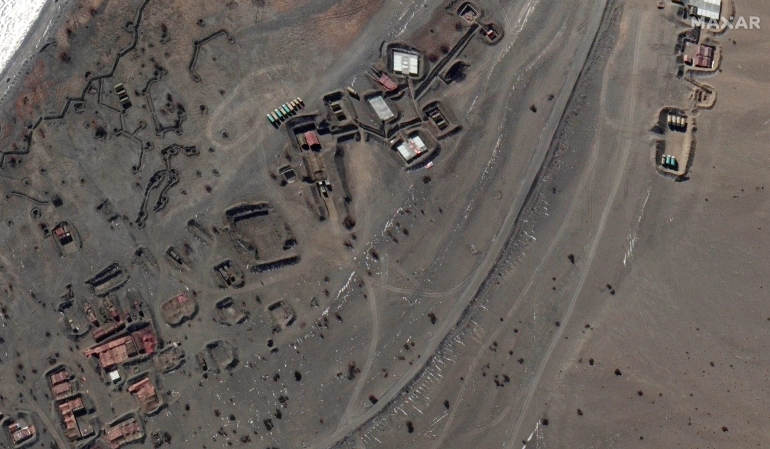 China has dismantled dozens of structures and moved vehicles to empty out entire camps at Pangong Tso in Ladakh region [Satellite image 2021 Maxar Technologies/Handout via Reuters]
Before the focus shifted to 'national mourning' and the emotional outpour over the fallen soldiers, an interesting debate was seen on the Chinese internet and social media circles on the efficacy of the disengagement agreement between China and India, particularly which side has compromised and by how much, India Today reported.
While there was some satisfaction that a major crisis could be averted for the time being, there was much more disappointment in China over perceptions like "China has given away too much - a piece for peace", that "the concession was inexplicable" and "the agreement unfair and unfavourable to China".
Many commentators in the Chinese internet argued that the retreat was far from "equidistant" - China retreated far more than India, demolished more structures than India and surrendered its key advantages at the Northern Bank of Pangong Lake.
That China can no longer station troops/patrol between the 4th and 8th finger as per the agreement, is seen by many as the real disadvantage for the Chinese side.
"On the northern bank of the Pangong Lake, China was able to patrol till F2 in the 1990s. India built a stronghold at F3 as late as 2014 and according to its own admission, it can patrol till F4/F5 once every two months due to poor condition of infrastructure in the Indian side. India did occupy some heights in the F4 in September last year but was still not able to cross F4. In contrast, the China had a "water base" in F8, a base in F5, and a decent road connecting F4-F8. It had actual control of the region, was in a much stronger position and had much greater mobility as compared to India. But according to the new agreement China must dismantle all the fortifications, buildings, cannon, positions, tents etc., built between F8-F4 and stop patrolling of the area as well. This is undoubtedly, India's victory on the Northern Bank", argues an anonymous account in a long thread on LAC disengagement at the online military forum, chaojidabenying.net.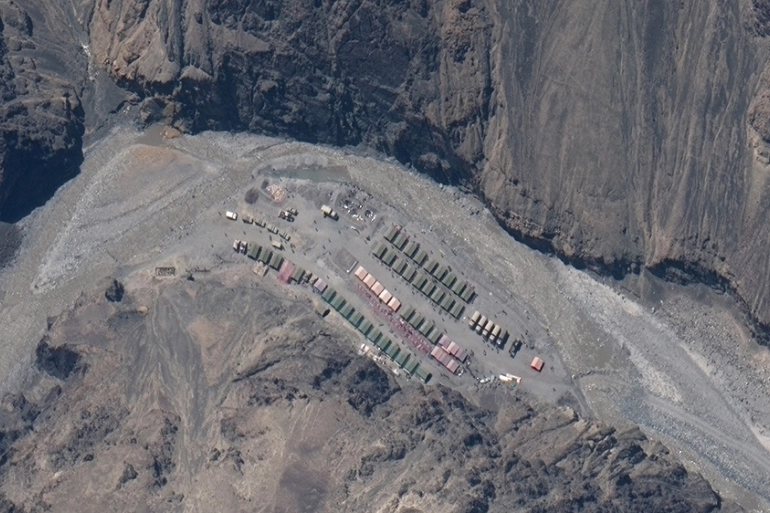 Beijing at the time acknowledged that the clash had resulted in casualties but did not confirm if any Chinese soldiers died [File Photo by Maxar Technologies showing Chinese military base in Galwan Valley on May 22, 2020 via Reuters]
Despite such counterviews, a strong sense of resentment was palpable among Chinese observers, particularly over the perception that the area of actual control under China (that is F4-F8) has now been reduced to a Gray Zone. In the Chinese viewpoint, "The negotiation should have been based on the prevailing situation. The reality before February 10 is that China has actually controlled finger 4 to finger 8. As a part of disengagement process China should have withdrawn maximum to F5. Besides, the F3 post in India was only established in 2014, so why not India withdraws from it."
It is further argued that this is just a temporary agreement between the two parties, which does not have much binding effect and both parties may tear it up at a convenient time, but recovering the area which came under China's actual control in the past six months will be next to impossible.
Moreover, in the Chinese assessment, the overall essence of this round of disengagement has been that "China has backed down, it is unwilling to fight". The Indian media, they noted, was already ridiculing the "speed of the Chinese retreat" while the international media spinning it as per their own interest.
According to India Today, this kind of "nonsensical compromise", some online commentators warned, will have disastrous consequence for China. It will not only lead to the loss of China's strategic initiative in the western front at a key historical juncture, erode its power and psychological advantage over India, but may also lead to the shaping of the new actual line of control on the Sino-Indian border based on this agreement. Once that happens, many fear that China's long term goal of "strategic suppression of India, delaying India's rise, and preventing India from becoming a major geostrategic threat to China in the future" will only be jeopardised.
Some even questioned the need for making such concessions to India at a time when China and the United States are showing signs of easing to some extent, at least not getting worse, whereas India's internal and external difficulties are at rise. "Why should China make such concessions before India has received enough lessons? India's appetite is being satiated by such appeasements", mentioned another post on the same forum.
It is in this backdrop that China's mainstream media seems to have launched a propaganda onslaught, aimed at projecting China from the position of strength and reclaiming the narrative on Pangong disengagement, both domestically and internationally.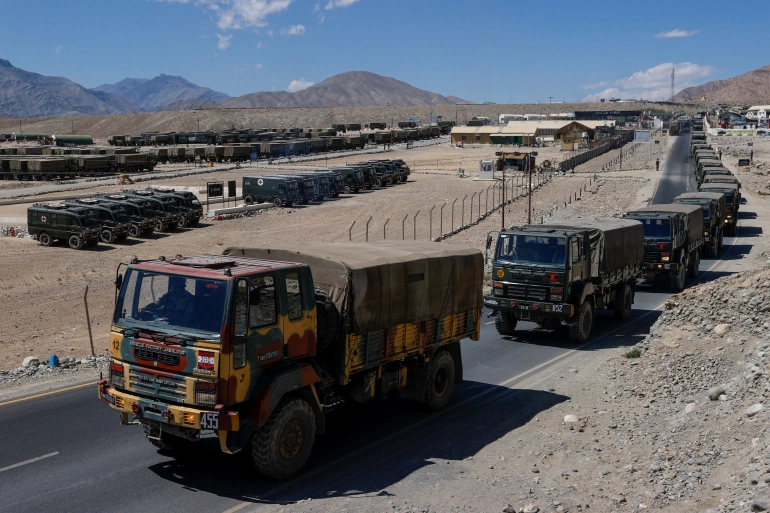 Military trucks carrying supplies move towards areas in the Ladakh region, September 15, 2020. [Danish Siddiqui/Reuters]
On February 10, China's Defense Ministry said the two countries had started to disengage along the south and north shores of Pangong Tso after reaching an agreement with India.
According to satellite images, China has withdrawn troops, dismantled infrastructure and vacated camps along the disputed border.
Satellite photos taken on January 30 by US-based Maxar Technologies showed a number of Chinese deployments along Pangong Tso. In new images taken on Tuesday, dozens of vehicles and building structures had been removed, leaving empty land.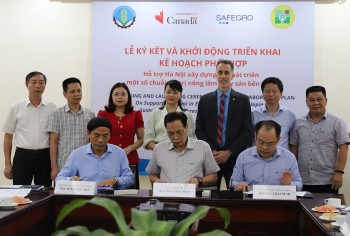 Make in Vietnam
As Vietnam furthers its international intergration, building agro-forestry-fishery high value chains is crucial for the sustainable development of the agriculture sector.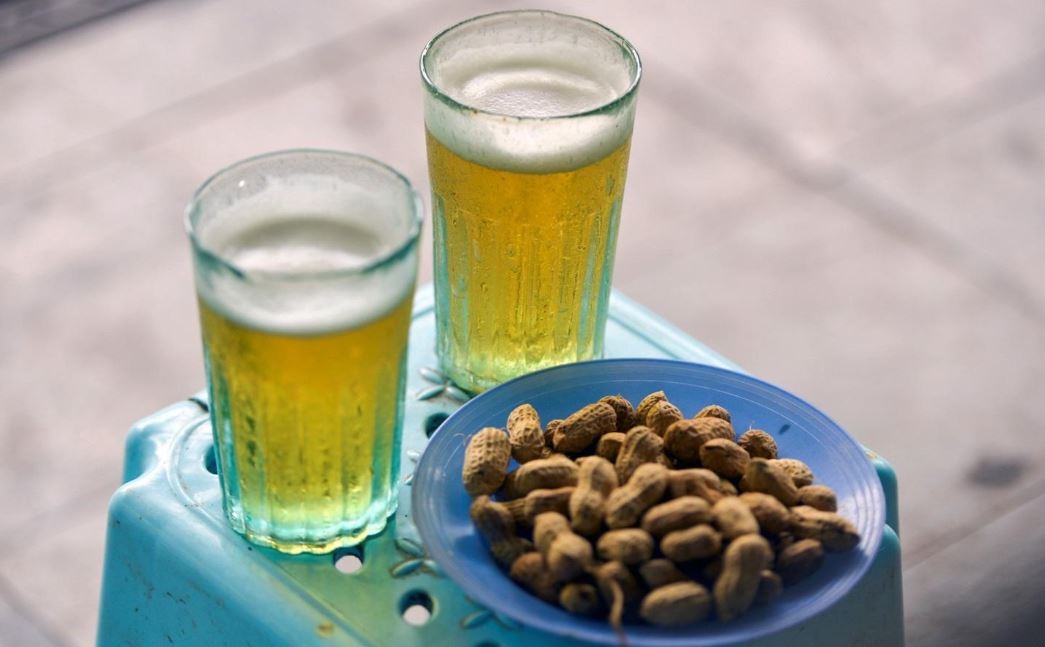 World
Among Vietnamese best beer destinations voted by foreign travelers, Hanoi is followed by Ho Chi Minh City, Hoi An, Nha Trang, and Da Nang.
August 06, 2022 | 14:54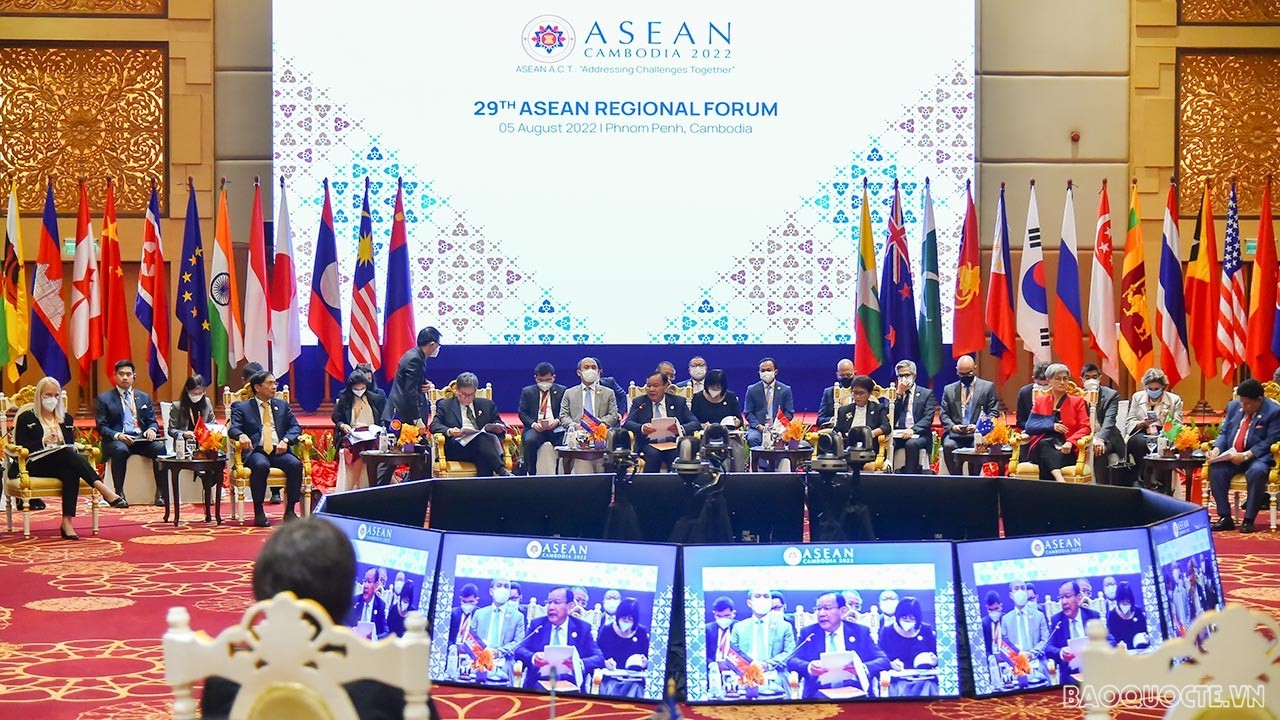 World
Foreign Minister Bui Thanh Son attended the 29th ASEAN Regional Forum (ARF) that took place in Phnom Penh, Cambodia on August 5 within the framework of the 55th ASEAN Foreign Ministers' Meeting (AMM-55), and held several bilateral meetings on the sidelines of the event.
August 06, 2022 | 09:12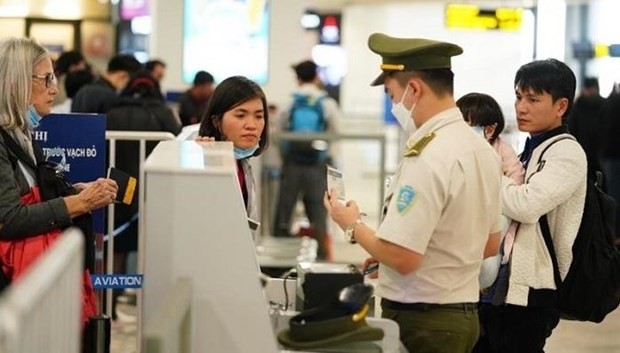 World
The Ministry of Health has asked localities nationwide to monitor foreign arrivals from countries with monkeypox as an early response after infections were spotted in the region.
August 05, 2022 | 16:11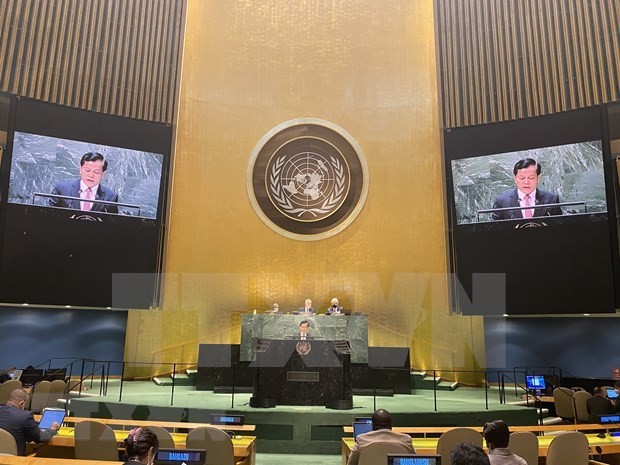 World
Deputy Foreign Minister Ha Kim Ngoc had a meeting on August 3 with United Nations (UN) Secretary-General Antonio Guterres who highly valued Vietnam's active and responsible contributions to the common work of the organisation, especially the country's strong commitments in the fight against climate change, and promised to continue supporting Vietnam in this work.
August 04, 2022 | 16:57