India bans 47 more Chinese mobile apps, over 250 apps reportedly under scanner
The Information and Technology Ministry on Friday banned 47 Chinese apps violating user privacy. India has also prepared a list of more than 250 Chinese apps, including those related to Alibaba, for allegedly sharing Indian user data with Chinese agencies.
It is reported by Asian News International that The Ministry of Electronics and Information Technology has banned 47 apps which were variants and cloned copies of the 59 Chinese apps that were banned in June. These 47 banned app clones include Tiktok Lite, Helo Lite, SHAREit Lite, BIGO LIVE Lite, and VFY Lite.
India has also prepared a list of over 250 Chinese apps, including apps linked to Alibaba, that it will examine for any user privacy or national security violations, government sources told India Today TV. The list also includes Tencent-backed gaming app PUBG.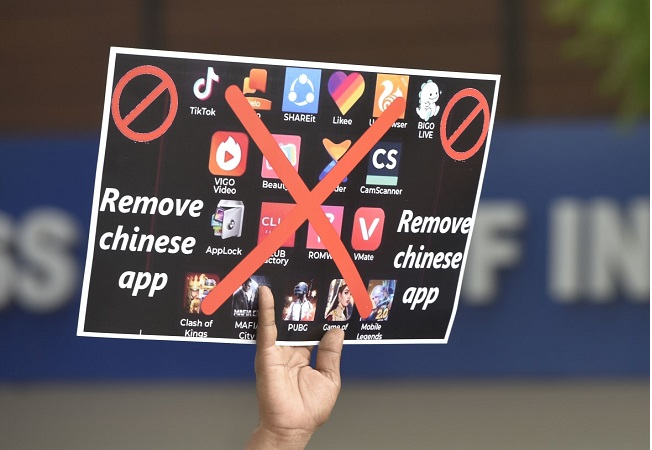 India bans 47 more apps; most are clones of 59 earlier-banned Chinese-origin apps Photo: Indian Express
Some top gaming Chinese applications are also expected to be banned in the new list that is being drawn up, sources said. The Chinese applications, that are being reviewed, have allegedly been sharing data with the Chinese agencies.
The full list of banned apps will be released soon, multiple media reports suggest, but the government has neither confirmed nor denied any such report.
Sources in the Ministry told Indian Express that "the problem is with the operational ethics of certain apps. This is an ongoing process. If apps qualify under the same grounds of operational ethics, then they will also come under the scanner", adding that "operational ethics" refers to data going back to the Chinese government.
China reacts to India's 'Digital Strike'
Reacting to India's ban of the Chinese apps at a Chinese Foreign Ministry briefing, spokesman Zhao Lijian said, China was strongly concerned about the relevant notice issued by the Indian side. We are checking and verifying the situation. "I want to stress that the Chinese government always asks the Chinese businesses to abide by international rules, local laws and regulations in their business cooperation with foreign countries," he said.
Following India's move, other countries like Australia and the US are also planning to ban Chinese apps because of the security threat they possess.
Union Minister Ravi Shankar Prasad had said India's surprise move to ban 59 Chinese apps was a "digital strike." "We banned Chinese apps to protect data of countrymen; it was a digital strike," Mr. Prasad said at a BJP rally in West Bengal, news agency Press Trust of India reported.
Last month, the government had banned 59 apps with links to China for reportedly engaging in activities which were prejudicial to sovereignty and integrity of India, defense of India, the security of the state and public order.
The list included apps like TikTok, Shareit, UC Browser, Helo, Likee, Mi Community, Virus Cleaner, Beauty Plus, WeChat, UC News, Weibo, Xender, Bigo Live, Cam Scanner, Clean Master – Cheetah Mobile, and others. The main concern with these apps was the collection of user data and the unauthorized sending of this data to locations outside of India, particularly to China, according to Financial Express.
TikTok, operated by Chinese tech giant ByteDance, allows users to create short videos and overlay voices or music. The app, which surpassed 2 billion downloads in April, has found a huge market in India, according to Sensor Tower. Roughly 30% of downloads came from India, according to the data analytics firm.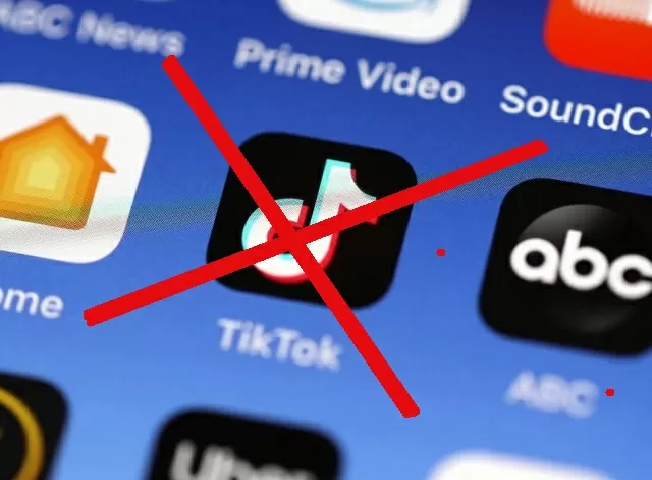 India bans TikTok, WeChat and dozens of other Chinese apps Photo: Indian Express
The app has been blocked in the nation before. In May, the Indian government banned the app's downloads for two weeks, after a court ruled that it could expose children on the app to sexual predators and graphic content.
With the fresh ban, the number of Chinese apps banned in India now stands at 106.
The move was seen as a retaliatory step amid the tense border standoff between India and China that led to 20 Indian Army personnel being killed on June 15. State-owned telecom companies also moved to keep Chinese vendors out of their network up-gradation tenders.