5.900 Dak Lak Farmers to Benefit from Climate Change Response Project
About 5.900 families in the Central Highlands province of Dak Lak will benefit from a project aiming to boost farmers' resilience amid water insecurity caused by climate change.
With more than VND 118 billion (about 5 million), the 'Strengthening the Resilience of Smallholder Agriculture to Climate Change-Induced Water Insecurity in the Central Highlands and South-Central Coast Regions of Vietnam' project aims to strengthen the adaptability of 5,838 small and vulnerable farmers to water insecurity due to climate change in the area.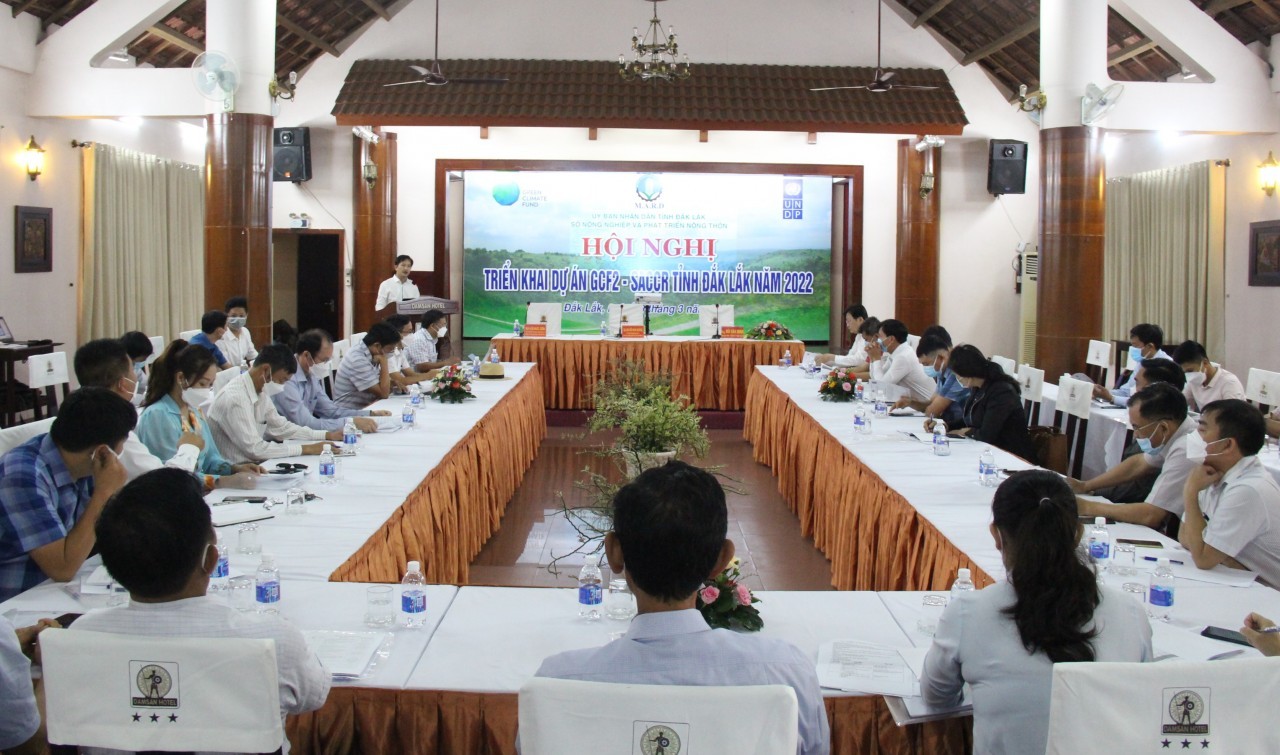 At the event. Source: Minh Hue/daklak.gov.vn
The Green Climate Fund (GCF)-funded project was officially launched at a meeting on March 29 held by the Department of Agriculture and Rural Development of Dak Lak province and the UN Development Programme (UNDP).
The project was implemented in the provinces of Dak Lak, Dak Nong, Ninh Thuan, Binh Thuan and Khanh Hoa. Its implementation period is five years (2021 - 2026) which focus on indirectly benefiting women and men with enhanced access to climate risk information, weather, market and agricultural advisories and widespread dissemination of best practices in climate-resilient agriculture.
Small-scale farmers with plots of less than one hectare who are dependent upon one or two rain-fed crops a year are the most vulnerable to changes in water availability and its effect on agricultural productivity.
In Dak Lak, the project is implemented in 11 communes belonging to four districts of Ea Hleo, Cu Mgar, Ea Kar, and Krong Pac.
The total project investment is more than VND 118 billion (including over VND 102 billion in ODA and nearly VND 16 billion in reciprocal capital).
Project activities in Dak Lak consist of design and construction of 917 connection and distribution systems, including installation and maintenance of irrigation equipment to respond to climate change; established nine groups to operate and maintain the system; build or upgrade 260 climate change resistant ponds and establish 43 pond management groups; install water-saving irrigation systems in the fields for 2,335 poor and near-poor small production households.
Speaking at the conference, head of the provincial Department of Agriculture and Rural Development Nguyen Hoai Duong said that at present, agriculture is still the main economic sector of Dak Lak province. Agricultural production is increasingly associated with commodity production, due to market demand and increasingly fierce competition.
For agriculture to sustainably develop, increase competitiveness, and be effective, it is necessary to ensure water resources. However, due to the complicated situation of climate change and the increasing demand for water for production and daily life, water shortage in Dak Lak is a serious problem, especially affecting vulnerable groups of poor/near poor, ethnic and women-headed households the most.
Therefore, the SACCR project aims to strengthen the adaptability of 5,838 small, vulnerable farmers to water insecurity due to climate change in Dak Lak.
It focuses on issues such as empowering smallholder farmers, especially women and ethnic minorities, to manage increasing climate risks in agricultural production through securing natural resources; adopt climate-resilient agricultural practices and increase access to practical agro-climate information.
At the same time, enhance access to credit and markets; promote the transformation of smallholder production practices from short-term, reactive measures to integrated, coordinated measures among stakeholders through water resource management, proactive production based on climate risk information.
The project will also organize training for staff and farmers in the project's target group on the use, operation and maintenance of water-saving technology systems, participation in the value chain.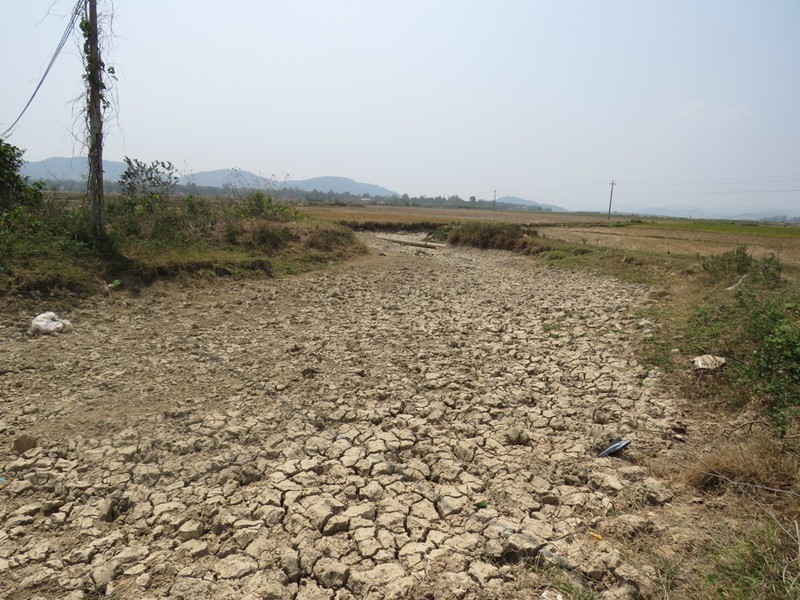 Central Highlands region of Vietnam often faces water shortage in dry season. Data photo
Vietnam is particularly vulnerable to climate change. The Central Highlands and south-central coast are expected to experience wetter wet seasons and drier dry seasons with an increased risk of severe droughts. This means farmers will face reduced crop productivity, which in turn hurts food security and incomes.
Agriculture and water resources are the foundation of the livelihoods of about 64% of the people in the Central Highlands of Vietnam, especially ethnic minorities. Around 48% of the people in the south-central coast region rely on agriculture for their livelihoods, reported VNS.
The Central Highlands are susceptible to changes in water availability in the dry season when there is little rain and low river flow. Only about 27.8% of the region's agricultural land is irrigated.
The south-central coast is the driest area of the country with a long dry season, the lowest rainfall, and a relatively small river system. Only about 30% of agricultural land is irrigated.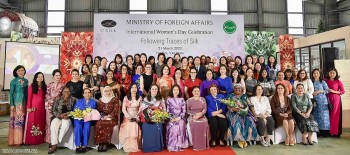 Friendship
Female ambassadors, representatives from diplomatic corps and international organizations, along with spouses of diplomats in Vietnam gathered together to find about more about silk weaving and silk products in Vietnam.