8 Best Banks In The World in 2021, Revealed
After Covid-19 pandemic, bank industry is slowly recovering with positive signs. Global Finance has released World's Best Bank 2021 this year, so take a look at the article below.
The world is starting to see the glimmering of light at the end of the long Covid-19 pandemic tunnel, but for most there is still a long way to go. After more than a year of ensuring client support remained uninterrupted, remodeling operations to meet the new realities, reorganizing supply chains and protecting employees, banks are referring to "pre-pandemic level" more frequently in their conversations.
J.P. Morgan, which takes the top honor as Global Finance's World's Best Bank 2021 as well as World's Best Investment Bank and World's Best Private Bank, kept its clients afloat during the early days of the pandemic while remaining a commanding global presence in raising capital, processing payments and reaffirming its commitment to sustainability.
Global Finance selected J.P. Morgan and other winners of the World's Best Banks 2021 awards based on their performance over the past year and other criteria, including their reputation, management excellence and leadership in digital transformation and corporate citizenship. J.P. Morgan, for one, went the extra mile by quickly addressing the needs of its clients. The bank provided more than $28 billion in funding for small businesses globally—not including the $4 billion provided by the US Small Business Administration's Paycheck Protection Program—as well as extending more than $18 billion in credit.
Take a look at these World's best banks of 2021.
1. J.P. Morgan – Best bank in the world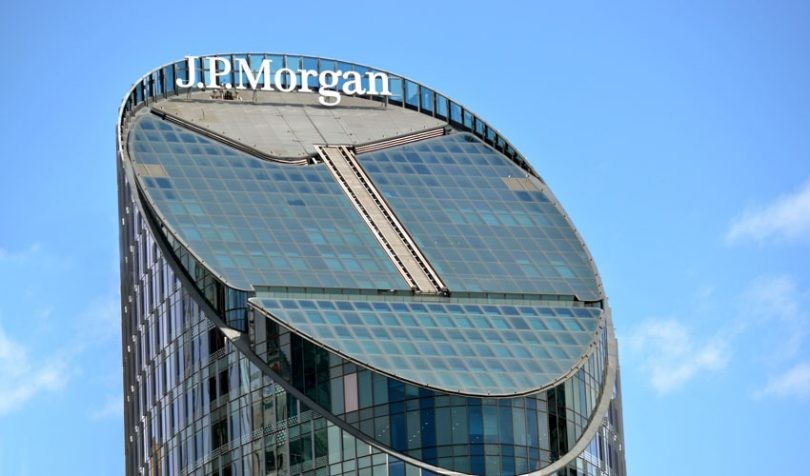 REL Investments Group
J.P. Morgan won two of Global Finance magazine's prestigious awards for 2021: "Best Private Bank in the World" (for the second year in a row) and "Best Private Bank in North America."
J.P. Morgan & Co. was a commercial and investment banking institution founded by J. P. Morgan in 1871. The company was a predecessor of three of the largest banking institutions in the world—JPMorgan Chase, Morgan Stanley, and Deutsche Bank (via Morgan, Grenfell & Co.)—and was involved in the formation of Drexel Burnham Lambert. The company is sometimes referred to as the "House of Morgan" or simply "Morgan".
The name J.P. Morgan is now used as a brand name for JPMorgan Chase's investment banking operations.
Global Finance asked Nicolas Aguzin, CEO of J.P. Morgan International Private Bank, what approach the Private Bank took globally to strengthen its banking leadership amid the pandemic. His answer was simple: Because "we have the benefit of being very global," Aguzin said, we were able to adjust "the way we interacted with our clients quickly. We could see what was happening in Hong Kong and China, and prepare across all of Europe, Latin America and the U.S." The firm swiftly went digital, across the globe, with 95% of employees working remotely, Zoom meetings, electronic delivery and remote online notaries where it made sense.
It is clear, added Aguzin, that even after the pandemic has passed, "human plus digital is the key to success" and that there will be "an even greater amount of demand for thoughtful, holistic, high-quality advice and great execution in managing wealth." And we're well prepared to deliver. J.P. Morgan has been working with successful individuals and their families to help them achieve their ambitions for more than 200 years.
2. BBVA – Best Corporate Bank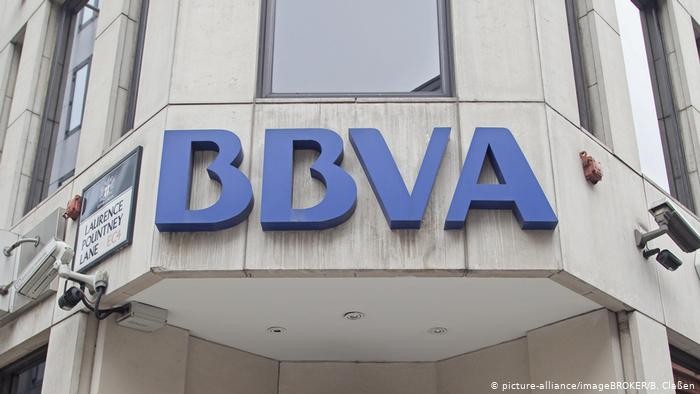 DW
The winners of the World's Best Bank Awards 2021 were selected based on their performance over the past year and other criteria including reputation, excellence in management, and for having qualities that companies should look for when choosing a financial provider. It is a recognition deemed more valuable and important than ever given the current context. In this edition, special attention was paid to how banks responded to the COVID-19 pandemic and the success of their efforts in supporting customers.
This award recognizes BBVA's service for companies of all sizes. For large companies, the outbreak of the pandemic led investment banks to be key players in their survival. In this sense, over the last year BBVA has been one of the most active banks in financing, as well as a facilitator for various government aid programs for all sized companies. In the case of SMEs and the self-employed in Spain, it recently launched a simulator to analyze whether they can qualify for aid for sectors most affected by the COVID-19 pandemic.
BBVA is now focusing its efforts on capitalizing Next Gen funds to support various countries in real economy recovery, while closely following the management of funds within Europe and participating in meetings with the AEB and other organizations to define the role of banking. As it has demonstrated throughout the pandemic, the BBVA Group´s mission is to be part of the solution and that's why the bank is focusing on achieving a multiplier effect with these funds.
"With the pandemic easing in some parts of the world while still raging in others, international commerce and the global financial system remain in an uncertain state," said Joseph D. Giarraputo, publisher and editorial director of Global Finance. "For 28 years, Global Finance's Best Global Bank Awards have helped corporate treasurers and CFOs identify the banking partners best suited to help them succeed and thrive, which is extremely important as the pandemic recovery takes hold in large parts of the world," he added.
3. Royal Bank of Canada – Best Consumer Bank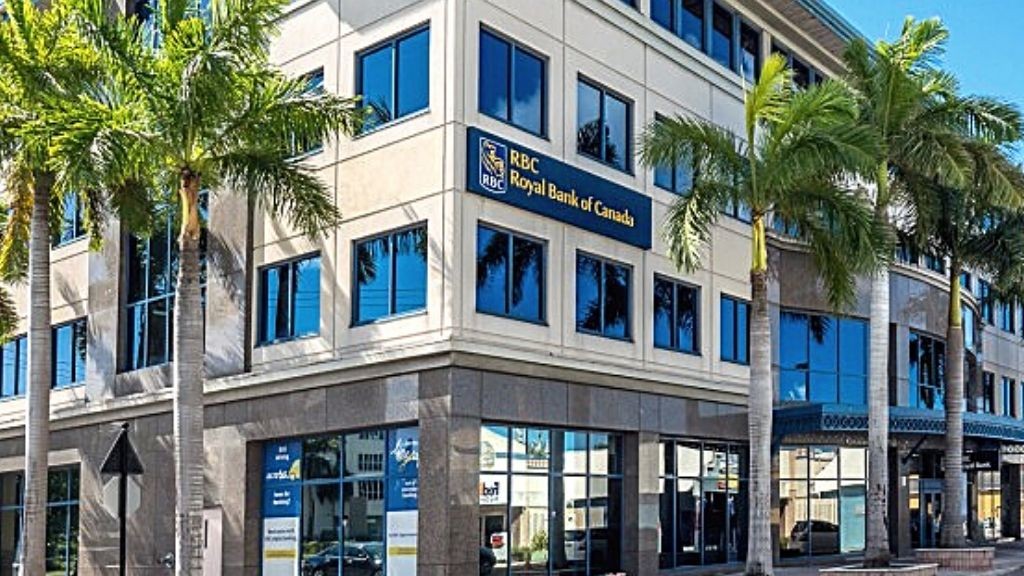 Loop Cayman - Loop News
Royal Bank of Canada (RBC; French: Banque royale du Canada) is a Canadian multinational financial services company and the largest bank in Canada by market capitalization. The bank serves over 16 million clients and has 86,000+ employees worldwide. Founded in 1864 in Halifax, Nova Scotia, it maintains a corporate headquarters in Toronto and its head office in Montreal. RBC's institution number (or bank number) is 003. In November 2017, RBC was added to the Financial Stability Board's list of global systemically important banks.
In Canada, the bank's personal and commercial banking operations are branded as RBC Royal Bank in English and RBC Banque Royale in French and serves approximately ten million clients through its network of 1,209 branches. RBC Bank is the U.S. banking subsidiary which formerly operated 439 branches across six states in the Southeastern United States, but now only offers cross-border banking services to Canadian travellers and expats. RBC also has 127 branches across seventeen countries in the Caribbean, which serve more than 16 million clients. RBC Capital Markets is RBC's worldwide investment and corporate banking subsidiary, while the investment brokerage firm is known as RBC Dominion Securities. Investment banking services are also provided through RBC Bank and the focus is on middle market clients.
In 2011, RBC was the largest Canadian company by revenue and market capitalization and was ranked 50th in the 2013 Forbes Global 2000 listing. The company has operations in Canada and 36 other countries, and had US$673.2 billion of assets under management in 2014.
4. ICBC – Best Emerging Markets Bank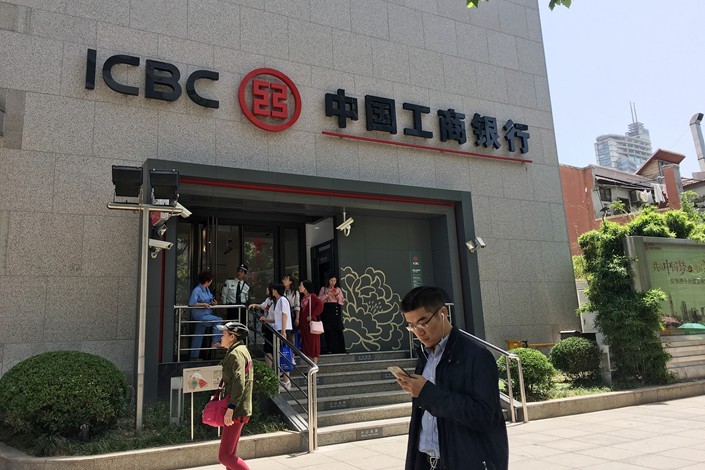 Caixin Global
Industrial and Commercial Bank of China Limited (Chinese: 中国工商银行; pinyin: Zhōngguó gōngshāng yínháng; abb. ICBC) is a multinational Chinese banking company.
Founded as a limited company on 1 January 1984, ICBC is a state-owned commercial bank. With capital provided by the Ministry of Finance of China, the bank's Tier 1 capital in 2013 was the largest of one thousand global banks, being the first bank headquartered in China to achieve this distinction in modern history. Subsequently, ranked the largest bank in the world 2017 and 2018, by total assets, (31 December 2020, US$4.324 trillion), ICBC was positioned at 1st in The Banker's Top 1000 World Banks ranking, every year from 2012 to 2019, and first (2019) on the Forbes Global 2000 list of the world's biggest public companies. It is considered a systemically important bank by the Financial Stability Board.
Several former employees of ICBC have moved on to work in prominent government positions in China. Notable ICBC alumni include Chairman of CSRC Huiman Yi, and Deputy Governor of PBoC Gongsheng Pan.
5. Societe Generale – Best Frontier Markets Bank
Société Générale S.A. is a French multinational investment bank and financial services company headquartered in Paris, France. The company is a universal bank and has divisions supporting French Networks, Global Transaction Banking, International Retail Banking, Financial Services, Corporate and Investment Banking, Private Banking, Asset Management and Securities Services.
Société Générale is one of the oldest banks in France. Founded in 1864, its original name was Société Générale pour favoriser le développement du commerce et de l'industrie en France (English: General Company to Support the Development of Commerce and Industry in France).
Société Générale is France's third largest bank by total assets after BNP Paribas and Crédit Agricole. It also the sixth largest bank in Europe and the world's eighteenth. The company is a component of the Euro Stoxx 50 stock market index. It is considered a systemically important bank by the Financial Stability Board. It is known as one of the Trois Vieilles ("Old Three") of French banking, along with BNP Paribas and Crédit Lyonnais.
6. BNP Paribas – Best Global Transaction Bank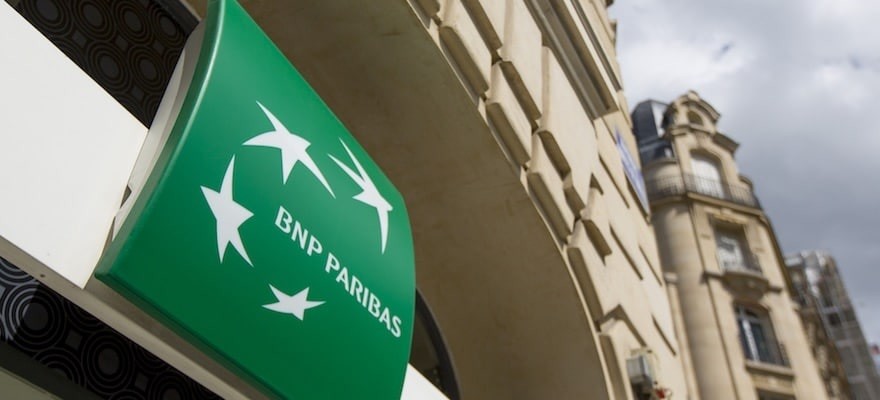 Photo: ESG Today
BNP Paribas S.A. is a French international banking group. It is the largest bank in Europe and the seventh largest bank in the world by total assets. It was formed through the merger of Banque Nationale de Paris (BNP) and Paribas in 2000, although its corporate identity descends from its foundation in 1848 as a French national bank. It is one of the four major French international banks alongside Crédit Agricole, Société Générale and Groupe BPCE. The group is listed on the first market of Euronext Paris and a component of the Euro Stoxx 50 stock market index, while it also included in the French CAC 40 index.
BNP Paribas operates in 72 countries across five continents. It includes a retail banking section and investment banking operations, with its retail banking networks serving more than 30 million customers in three domestic markets, France, Belgium and Italy, through several brands such as BNL and Fortis. The retail component operates in the Mediterranean region and in Africa. In the Americas, it operates in the western United States as Bank of the West. As an investment bank and international financial services provider for corporate and institutional clients, it is present across Europe, the Americas, and Asia.
BNP Paribas is the largest French banking group and the largest bank in the Eurozone. It became one of the five largest banks in the world following the 2008 financial crisis. Despite some legal difficulties in 2014, including being fined the largest ever sum as reparation for violating U.S. sanctions, it remains one of the ten largest banks worldwide. It is considered a systemically important bank by the Financial Stability Board.
7. BNY Mellon – Best sub-costodian Bank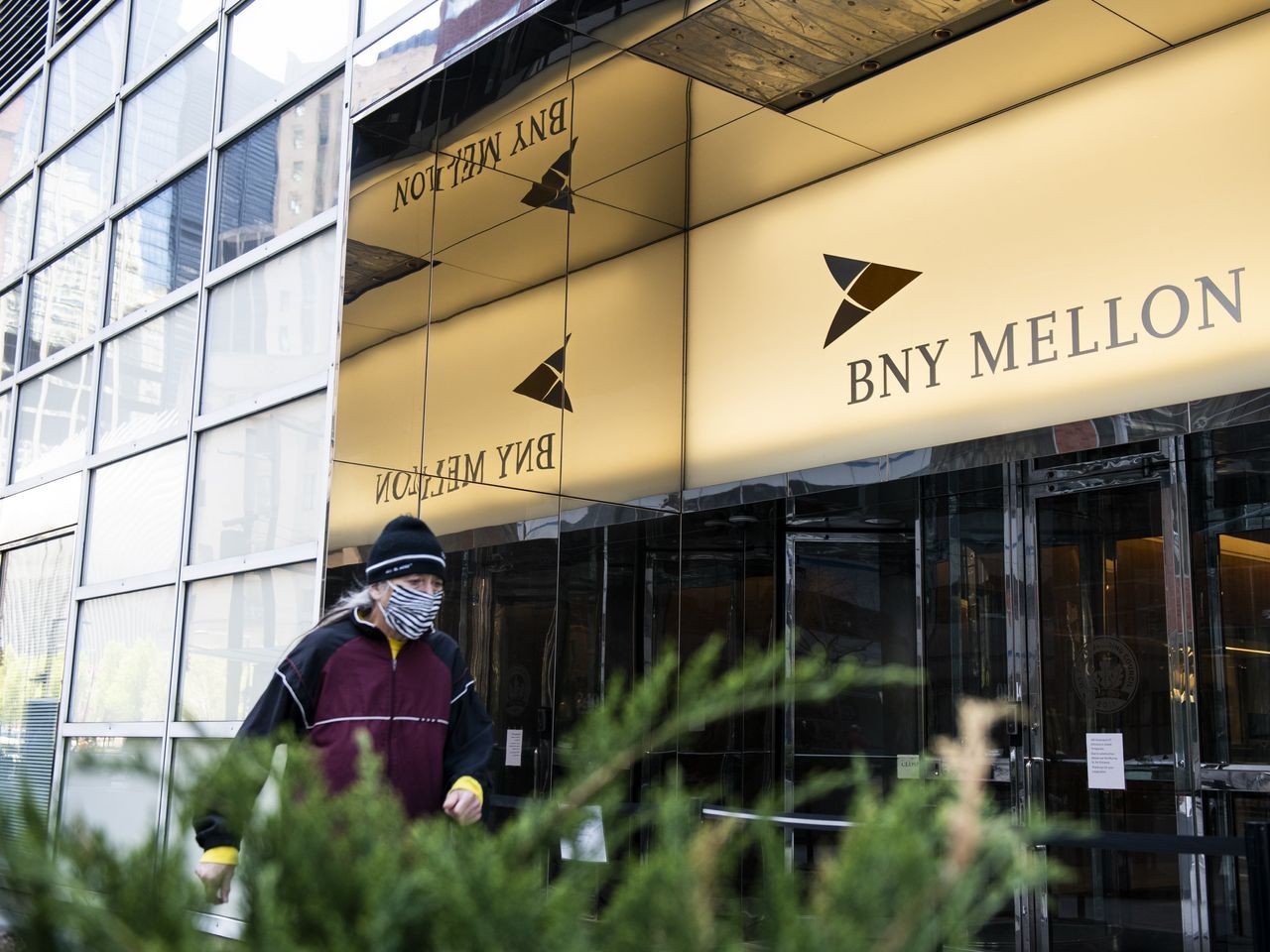 Wall Street Journal
The Bank of New York Mellon Corporation, commonly known as BNY Mellon, is an American investment banking services holding company headquartered in New York City. BNY Mellon was formed from the merger of The Bank of New York and the Mellon Financial Corporation in 2007. It is the world's largest custodian bank and asset servicing company, with $2.2 trillion in assets under management and $41.7 trillion in assets under custody as of the second quarter of 2021. It is considered a systemically important bank by the Financial Stability Board. BNY Mellon is incorporated in Delaware.
Through its Bank of New York predecessor, it is one of the three oldest banking corporations in the United States, and among the oldest banks in the world, having been established in June 1784 by a group that included American Founding Fathers Alexander Hamilton and Aaron Burr. T. Mellon and Sons Bank, was founded in Pittsburgh in 1869 by Thomas Mellon and his sons Richard and Andrew. Andrew W. Mellon later became Secretary of the Treasury.
As of 2015, BNY Mellon was the world's largest custody bank, the sixth-largest investment management firm in the world, and the seventh-largest wealth management firm in the United States. In 2018, BNY Mellon ranked 175 on the Fortune 500 and 250 on the Financial Times Global 500. It was named one of world's 50 Safest Banks by Global Finance in 2013 and 2014, and one of the 20 Most Valuable Banking Brands in 2014 by The Banker.
The bank says it is the longest running bank in the United States, a distinction sometimes disputed by its rivals and some historians. The Bank of North America was chartered in 1781, and was absorbed by a series of other entities until it was acquired by Wells Fargo. Similarly, The Massachusetts Bank went through a series of acquisitions and ended up as part of Bank of America. The Bank of New York remained independent, absorbing other companies, until its merger with Mellon. BNY Mellon is at least the third-oldest bank in the US.
8. Societe Generale – Best Bank for Sustainable Finance
Photo: iStock
Société Générale is one of the leading financial services groups in the euro zone. The group employs 92,000 people worldwide in three core businesses: Retail Banking and Financial Services, Global Investment Management and Services, & Corporate and Investment Banking. The group's core values are professionalism, team spirit and innovation.
Société Générale's sustainable development policy is organised around three major principles: The integration of environmental and societal issues in its business practices, dynamic and responsible human resource management that respects employee diversity, and a willingness to control and minimise the direct environmental impact of its activities. The sustainable development department is responsible for overseeing and coordinating the sustainable development policy, which is validated by the Executive Committee, and for documenting and disseminating the rules of good conduct.
Société Générale became the first listed French bank to affirm its commitment to sustainable development by signing the UN Environment Programme (UNEP) Statement by Financial Institutions on the Environment and Sustainable Development on 27th November 2001. In 2003, the Group signed the UN Global Compact, under which businesses agree to commit to ten general principles. Société Générale is also a member of the CNDD (National Council for Sustainable Development), an organisation made up of representatives of civil society, which makes recommendations concerning sustainable development to government and international bodies.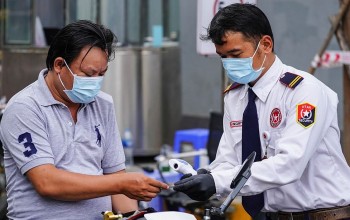 National
More than 1.12 million vaccine doses were administered in Vietnam on October 24. The country has now inoculated more than 74 million doses of vaccine to date, with over 21.46 million people fully vaccinated.