8th Festival Promotes Vietnam – Japan Friendship in Ho Chi Minh City
The Vietnam – Japan Festival, the eighth of its kind, was officially launched in Ho Chi Minh City as part of activities to celebrate 50 years of diplomatic ties between the two countries.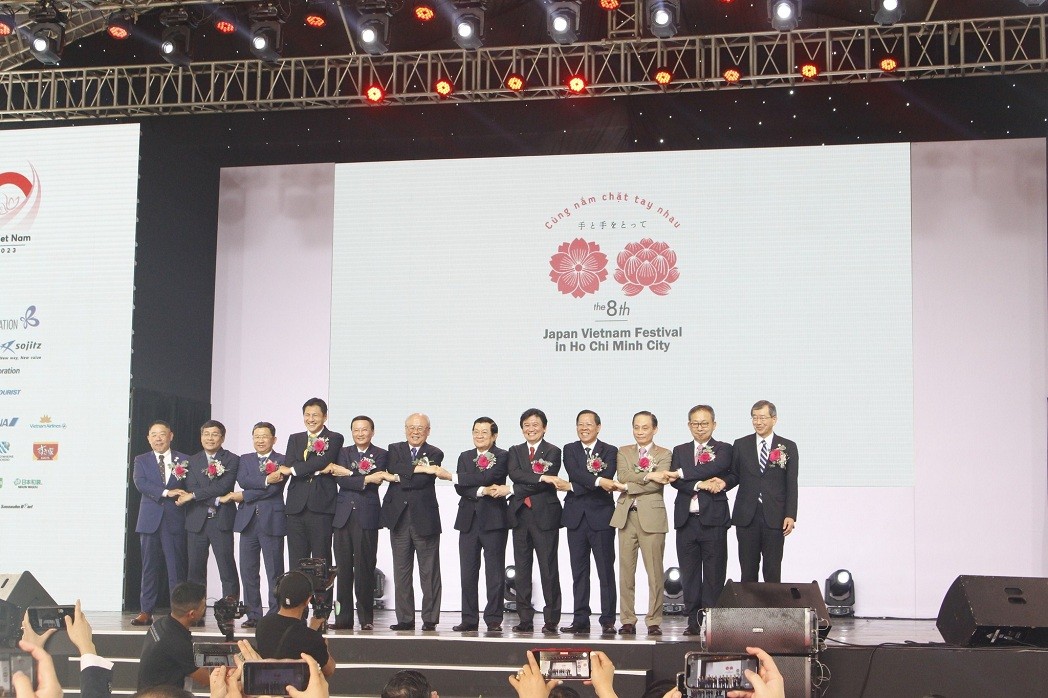 At the opening ceremony. Photo: HUFO
The 8th Vietnam-Japan Festival was held in Ho Chi Minh City on February 25-26 under the theme of "Vietnam-Japan stand side by side towards the future, reaching out to the world", VNA reported.
Chairman of the municipal People's Committee Phan Van Mai said the festival does not only hold significance in cultural exchanges and bilateral cooperation, but also plays an important role in the recovery process in the post-Covid-19 pandemic period.
The Vietnam - Japan Festival has become an annual cultural exchange event and can be viewed as a milestone in bilateral relations since it was first held in HCM City in 2013 in celebration of 40 years of diplomatic ties, he said.
The festival is a chance to expand cooperation for the business communities of the two countries while further deepening the Vietnam-Japan strategic partnership for peace and prosperity of Asia, he added.
According to the municipal leader, HCM City and the Japanese side are expected to hold a range of trade promotion activities, tourism exchanges, business connections, and business community meetings between the two countries during this year's festival.
Takebe Tsutomu, Special Advisor of the Japan-Vietnam Friendship Parliamentary Alliance, said the two countries should look towards to the future and restore economic and cultural exchange activities in order to create momentum for the development in the time ahead.
In its eighth edition, visitors have the chance to learn more about Japan through performances of Doraemon and Conan that are famous Japanese manga in Vietnam, fashion shows displaying Ao Dai of Vietnam and Kimono of Japan, along with performances of Japanese martial arts, Japanese folk songs, Japanese drums, Shamisen musical instrument, and Bon Odori dance.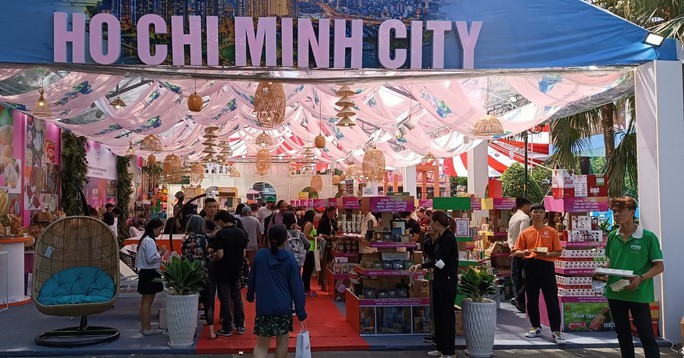 The festival featured many major events in many fields such as culture, arts, cuisine, trade and tourism. Photo: NLD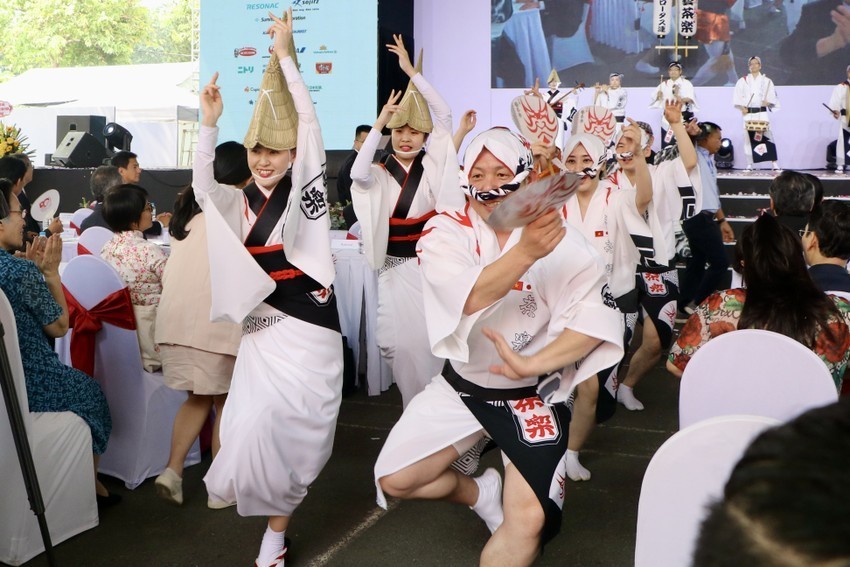 The festival is a chance to expand cooperation for the business communities of the two countries. Source: PLO
This year's festival has special significance when taking place in the context that Vietnam - Japan marks an important milestone towards the 50th anniversary of the establishment of diplomatic relations (1973-2023), in order to continue to affirm the extensive strategic partnership between the two countries, enhancing cultural exchanges between Vietnam and Japan, contributing to promoting trade, investment and tourism promotion, enhancing friendship and mutual understanding between the two countries. people of the two countries in general and HCM City in particular.
Compared to previous years, the 8th Vietnam - Japan Festival has a larger scale and longer duration to introduce the unique and meaningful cultural and artistic features of Vietnam and Japan; many attractive activities, diverse in form, bringing together many organisations, units and businesses of Vietnam and Japan to participate, creating opportunities for Vietnamese businesses to connect with Japanese partners, learn and exchange cultures of the two countries.
Japan currently ranks third among foreign investors in Vietnam, with two-way trade being maintained and yielding good results, despite the negative impact of the Covid-19 pandemic.
There are 2,000 Japanese companies doing business and about 20,000 Japanese people living in Vietnam. In addition, tourism is a pillar in bilateral ties, with approximately one million Japanese nationals travelling to Vietnam in 2019 before Covid broke out.