9 Best Books About Travel In 2021
With Covid-19 keeping us from traveling and exploring new destinations, these books will help you satisfy your craving for flying around the world.
The year 2021 has been an interesting one in terms of travel, thanks to the pandemic. While many countries are reopening their borders and inviting visitors back with open arms, others remain completely locked down to foreigners. Many travelers have seen this as a sign to keep their vacations closer to home, favoring road trips over intercontinental flights and cruises, while others prepare for long-awaited excursions they were forced to cancel due to Covid-19. Take a look at these wonderful and best books about travel this year and read them yourself.
1. "The Amur River: Between Russia and China," by Colin Thubron
Photo: Amazon
There are, in a very general sense, two kinds of travel memoir. In the first, writers take you on a journey somewhere they know very well. They share with you their deep understanding of the place—its people, its history, and its geography. The authors' physical journey is for the most part a literary scaffold upon which they hang their knowledge and expertise. In the second kind of travel memoir, the author is a direct proxy for the reader: as clueless and naïve as you—though perhaps a little braver—embarking together on the journey from the same starting point. You see new experiences and sights through the author's eyes and slowly develop the ability to interpret and understand these new surroundings.
The Amur River by Colin Thubron is an interesting mix of these two. The book records Thubron's travels east to west following the course of the Amur River that for centuries marked the border between northern China and Russian Siberia. Thubron has a strong familiarity with Russia and its people. He speaks conversational Russian and appreciates the changing fortunes of the country and its people, having returned to the country often over several decades. However, although he has spent some time in China in the past, for him China is still a foreign place. Thubron's interactions with China and its people share the same quizzical attitude to the country as those of the Russians he encounters.
2. "Epic Train Journeys" By Monisha Rajesh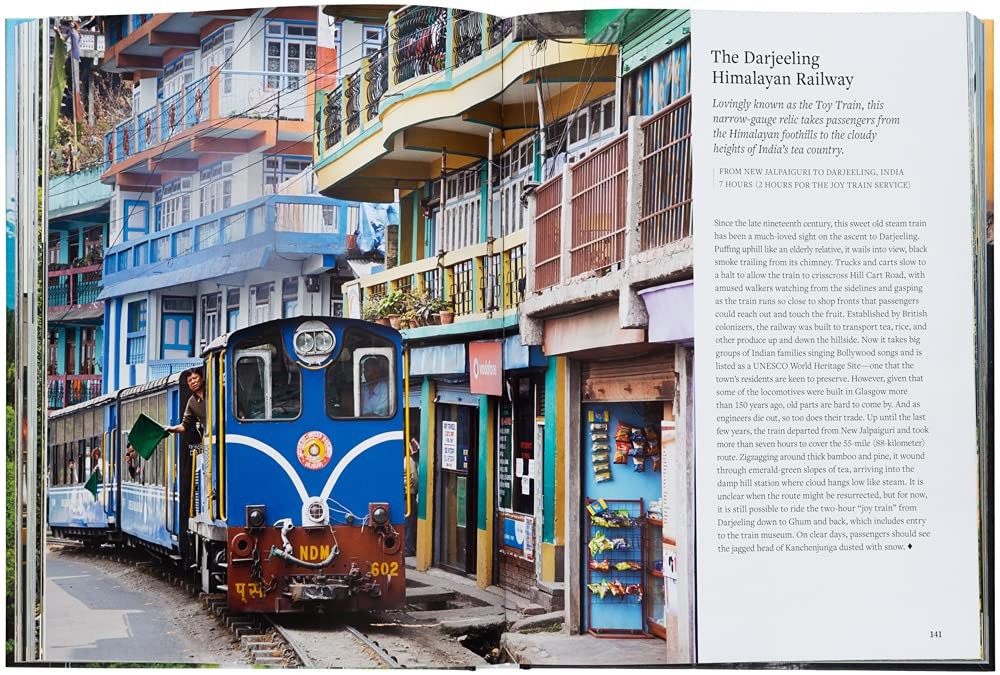 Photo: Amazon
Epic Train Journeys compiles the world's most memorable rail routes, from luxurious locomotives to budget-friendly local rides, into an essential guide. Train travel has always been more than just getting from A to B. It is one of the only modes of transport that allows you to unwind in style, get lost in the breathtaking scenery whizzing outside, and dine on a rolling culinary adventure. A new generation of explorers is on board with the boundless possibilities of rail travel, with many favoring it as a more sustainable alternative to flying.
Train expert Monisha Rajesh presents 50 legendary routes inspired by her extensive voyages. This wondrous journey winds through mountainous terrains, tropical jungles, and occasionally places one wouldn't dare to venture. From local day trips to cross-country connections that last for days on end, this is a showcase of everything from cheap seats to luxury locomotives. More than just route suggestions, Epic Train Journeys is your ticket to make the most of traveling by train. All aboard!
3. There and Back: Photographs from the Edge, by Jimmy Chin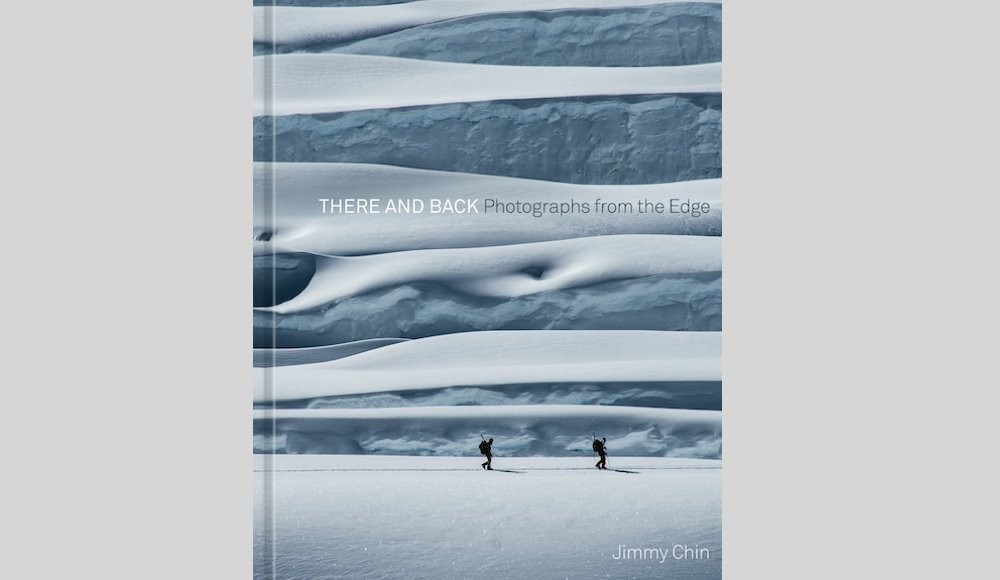 Photo: Collectorscarworld
The Academy Award-winning director of Free Solo and National Geographic photographer presents the first collection of his iconic adventure photography, featuring some of the greatest moments of the most accomplished climbers and outdoor athletes in the world, and including more than 200 extraordinary photographs.
Filmmaker, photographer and world-class mountaineer Jimmy Chin goes where few can follow to capture stunning images in death-defying situations. There and Back draws from his breathtaking portfolio of photographs, captured over twenty years during cutting-edge expeditions on all seven continents--from skiing Mount Everest to an unsupported traverse of Tibet's Chang Tang Plateau on foot, to first ascents in Chad's Ennedi Desert and Antarctica's Queen Maud Land.
Along the way, Chin shares behind-the-scenes details about how he captured such astounding images in impossible conditions and tells the stories of the legendary adventurers and remarkable athletes he has photographed, including Alex Honnold, the star of his Academy Award-winning documentary film Free Solo; ski mountaineer Kit DesLauriers; snowboarder Travis Rice; and mountaineers Conrad Anker and Yvon Chouinard.
These larger-than-life images, coupled with stories of outsized drive and passion, of impossible goals with life or death stakes, of partnerships forged through incredible hardship, are sure to inspire wonder and awe.
4. "Waypoints: A Journey on Foot," by Robert Martineau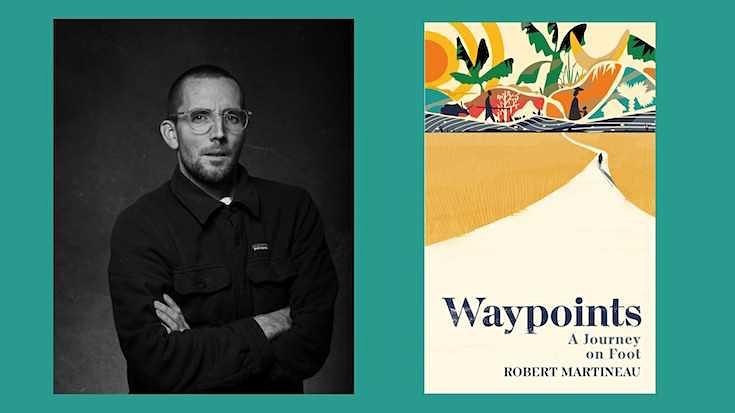 Photo: Stanfords
At the age of twenty-seven, and afraid of falling into a life he doesn't want, Robert Martineau quits his office job, buys a flight to Accra and begins to walk. He walks 1,000 miles through Ghana, Togo and Benin, to Ouidah, an ancient spiritual centre on the West African coast.
Martineau walks alone across the desert, through rainforests, over mountains, carrying everything he needs on his back, sleeping in villages or on the side of paths. Along the way, he meets shamans, priests, historians, archaeologists, and kings. He begins to confront the lines of slavery and exploitation that bind his home to theirs. Through the process of walking each day, and the lessons of those he walks among, Martineau starts to find the freedom he craves, and to build connections with the natural world and the past.
'Waypoints wonderfully explores how walking animates resilience in times of stress, anxiety, and worry, illustrating, through personal experience, how the journey is often our collective human goal.' Shane O'Mara, author of In Praise of Walking.
'A story of tenacity, told with humility, in a West Africa experienced deeply at the pace of a walk. I loved this book, its thoughtfulness, turn of phrase, and a lightness of touch as the author escapes one life to rediscover another.' Sophy Roberts, author of Lost Pianos of Siberia.
'An epic journey and a book worthy of it. A thrilling and poignant meditation on the elusive reasons for getting out of bed in the morning; a dazzling kaleidoscope of color, sensation, and time. An important new voice has arrived' Charles Foster, author of Being a Beast.
5. An Indian Among Los Indígenas: A Native Travel Memoir, by Ursula Pike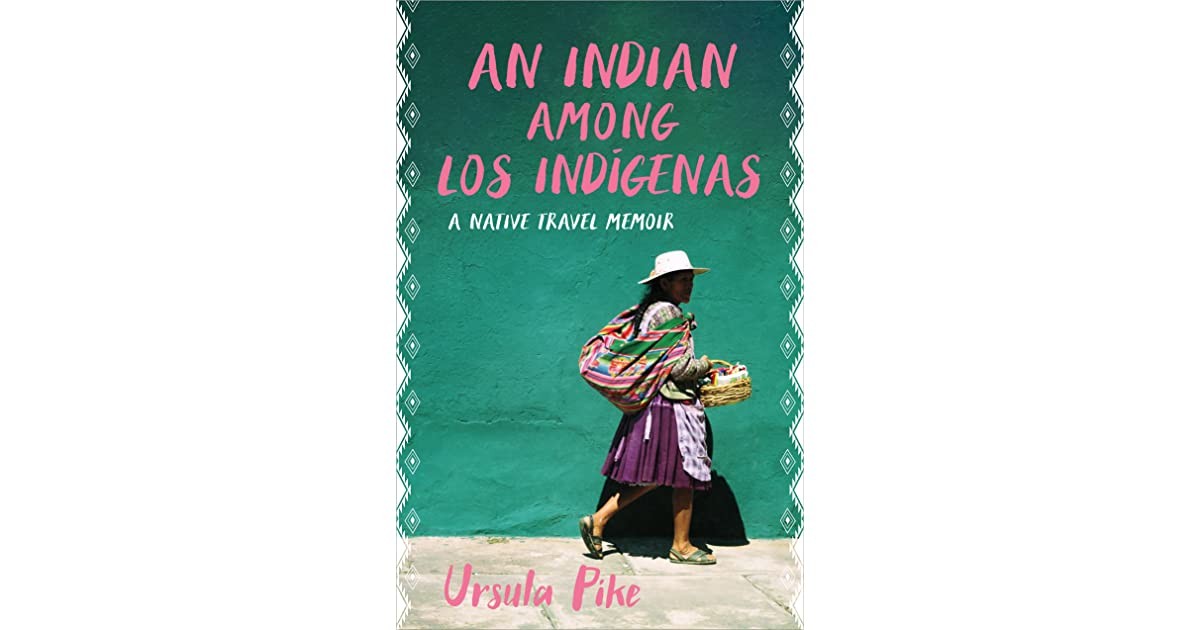 Photo: Goodreads
When she was twenty-five, Ursula Pike boarded a plane to Bolivia and began her term of service in the Peace Corps. A member of the Karuk Tribe, Pike expected to make meaningful connections with Indigenous people halfway around the world. After all, she was not just another privileged volunteer. She was "one of the good ones"—a fellow Native who wanted to help lift a community out of poverty through economic development.
But her hopefulness quickly turned to something different. She was there to help Bolivians, but instead, they helped her: cooking her food, washing her clothes, teaching her to navigate the geography and language. Even her plans for "economic development" seemed questionable, as if they meant expecting a community to choose between its culture and its future.
Over the next two years, as a series of dramatic episodes brought these tensions to the boiling point, she began to ask: What does it mean to have experienced the effects of colonialism firsthand, and yet to risk becoming a colonizing force in turn?
6. Journeys to Impossible Places, By Simon Reeve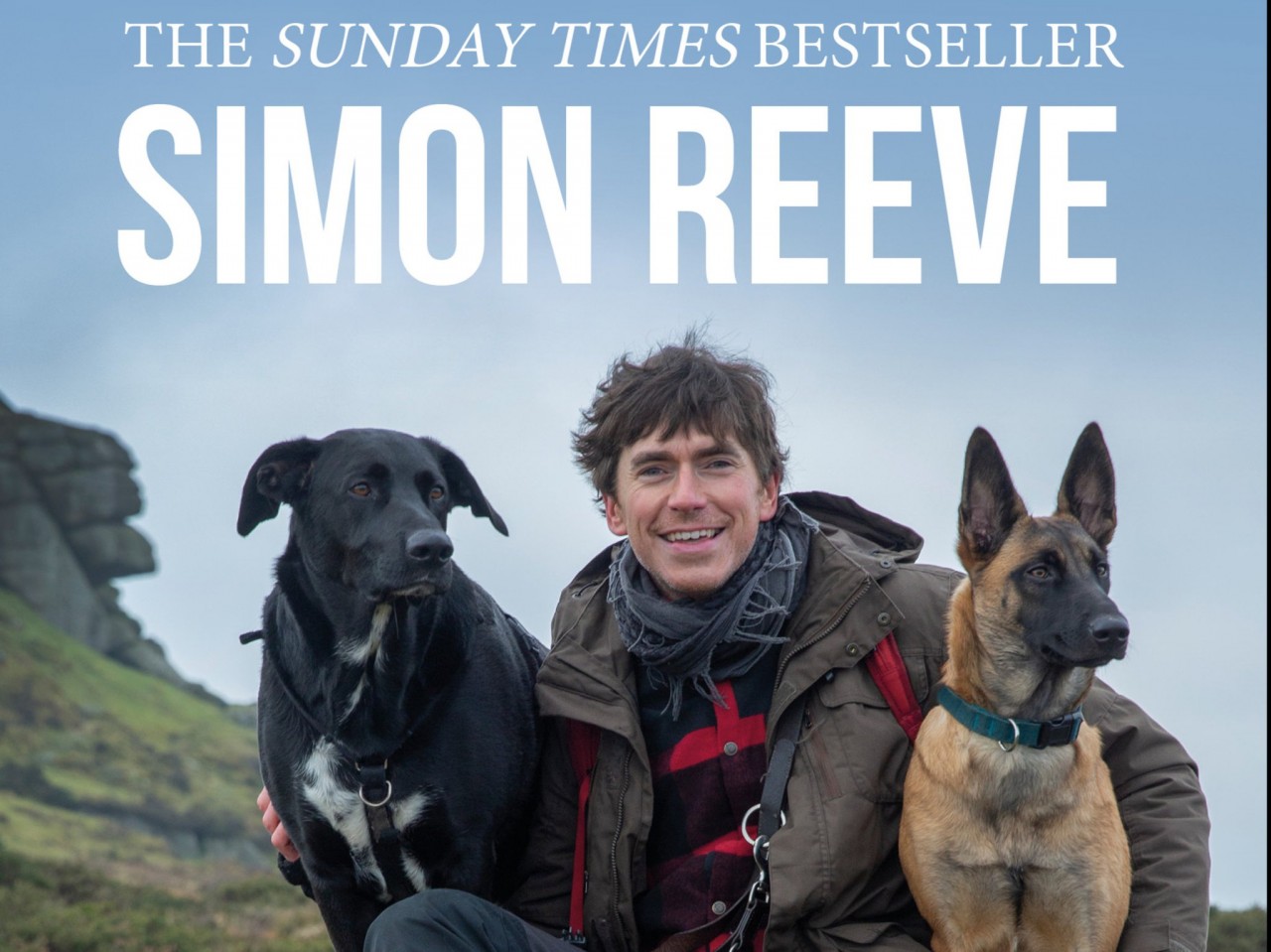 Photo: NationalWorld
Picking up where Step-by-Step left off, Journeys takes us behind the scenes of Reeve's career in adventurous travel and acclaimed TV, and the lessons he learned along the way. But while his job sends him across the planet, from the Galápagos to Madagascar and taking in some of its most dangerous spots in between, Reeve discovers that the most impossible places are often much closer to home.
Reeve delves into his travels across the globe from the Sahara Desert to the Galapagos Islands and more. His intricate descriptions of his journeys makes you feel like you are there living the moment and inspires you to get out and see the world.
Reeve shares his most dangerous moments and the guides who have helped him through his many journeys. He tells one story of his guide Cheery in Burma who risked her life to keep him and his team safe.
He shares the behind-the-scenes details of his travels and highlights the important realities of climate change.
"We don't shy away from problems. I'm not travelling to film a holiday brochure," he writes.
Reeve's facts, shocking figures and stark reality of the effects of climate change leave you learning more about how we have damaged our planet.
7. "Minarets in the Mountains: A Journey into Muslim Europe," by Tharik Hussain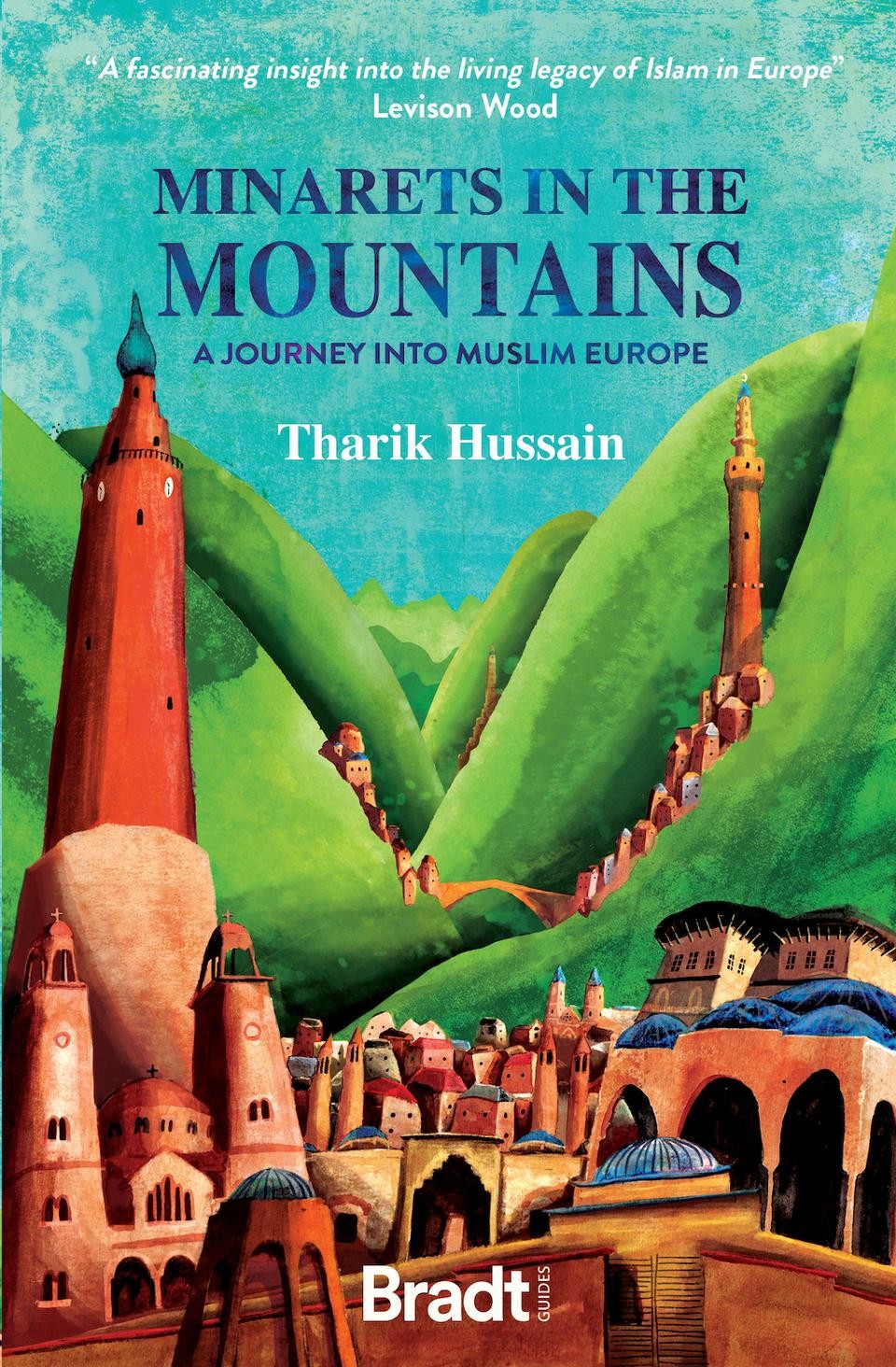 Photo: TRT World
Author Tharik Hussain discusses how his travels to the Balkans shed light on issues like identity and belonging, the roots of Islamophobia, and the European fear of the 'Turks'.
The footsteps of 17th century Ottoman explorer, Evliya Celebi, have been re-traced by travel writer and author Tharik Hussain in his groundbreaking new book, Minarets in the Mountains.
The book brings to life this rarely told story of Muslim Europe, and unearths a living history of Balkan people and their 600-year-old Ottoman Muslim heritage and culture.
As we journey through Islamophobia Awareness Month this November, and reflect on the hatred, exclusion, misunderstanding and misrepresentation of Muslims from all racial and ethnic backgrounds, this story of blond-haired, blue-eyed, white Muslims indigenous to Europe provides a lot of food for thought on the nature of anti-Muslim rhetoric from the past to the present day.
As Tharik highlights, Islam and Muslims have a historic and long-standing connection with Europe but their contribution to the Western world is ignored or overlooked by historical narratives and present discourse.
"For Muslims in the West, we often feel like we are under some kind of attack. We're made to feel like we don't belong here but to discover that we have this heritage that goes back 14 centuries, it feels almost criminal that this stuff is not being discussed," Tharik told TRT World.
8. "The Gold Machine: In the Tracks of the Mule Dancers," by Iain Sinclair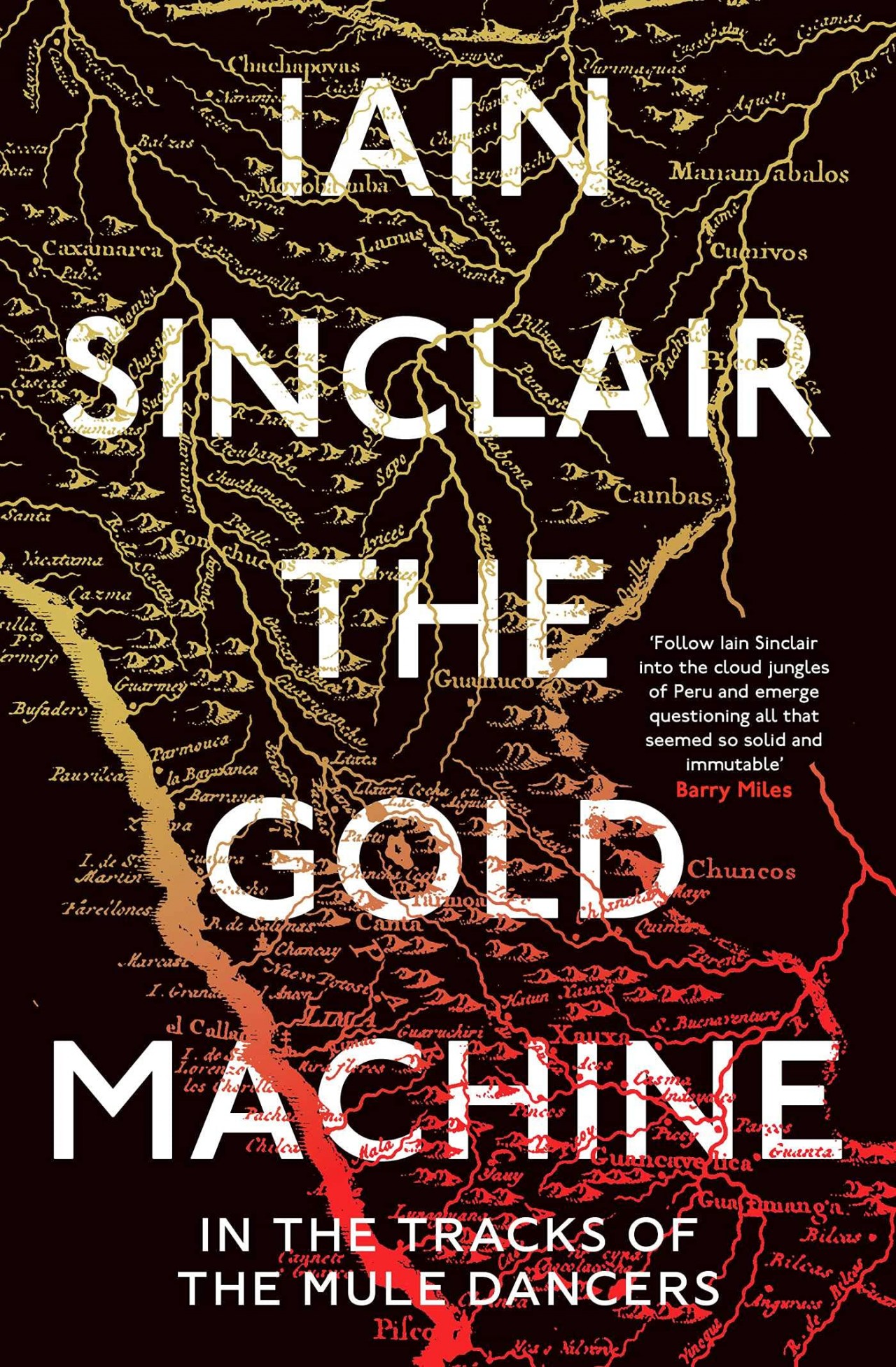 Photo: Amazon
When Welsh writer Iain Sinclair set out for the Peruvian Amazon with his daughter in 2019, the pair were retracing a journey his great-grandfather, a traveling planter and writer, described in an 1895 book. The father-daughter trip soon becomes a springboard for musings on the brutalities of colonialism, including crimes committed under the guise of botany, exploration and religion.
Sinclair's discursive, intensely literate prose knits together time and place, drawing parallels between stolen Indigenous land and the Highland Clearances that left his own Scottish forebears dispossessed. The 19th-century Sinclair wrote of finding the Peruvian landscape a "great garden," with soil rich enough to sustain the world. "What rapacious innocence!" the modern Sinclair responds, reminding readers of the violence inherent to such dreams.
9. Life Lessons From the Amazon, by Pip Stewart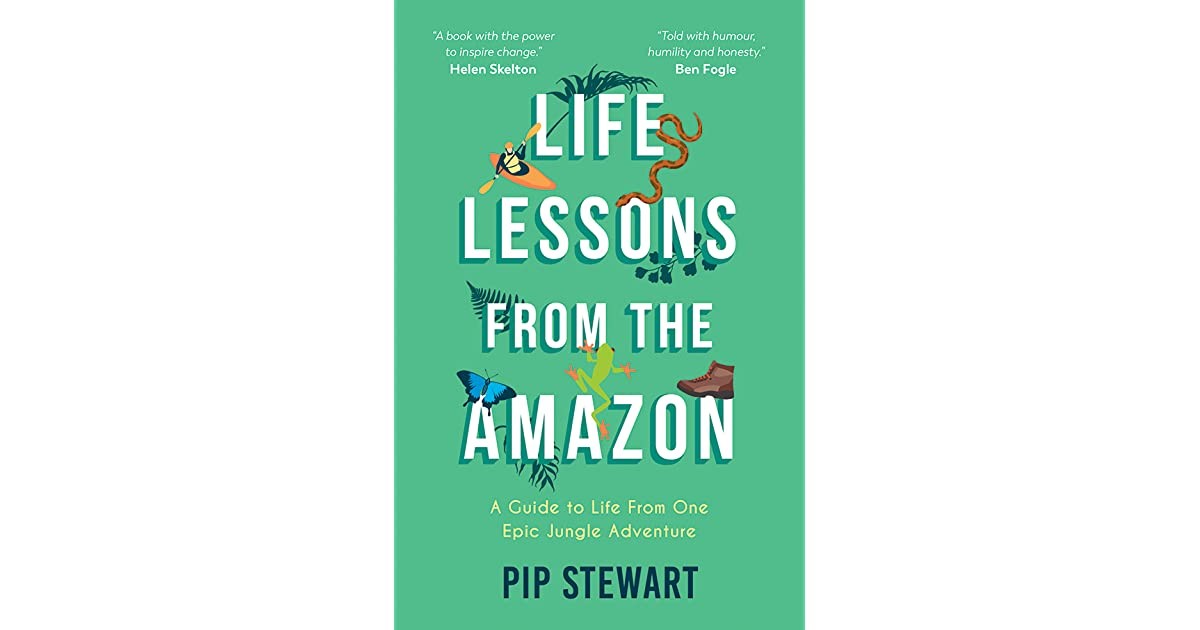 Photo: Goodreads
This is the tale of an epic three-month adventure through unexplored jungle terrain – and it might even change your life
Fuelled by a zest for life and the desire to explore the world around her, Pip Stewart took on a world-first challenge: following Guyana's Essequibo River from source to sea. With the help of guides from the Waî Waî indigenous community, Pip and her teammates journeyed through the rainforest, facing peril every day as they kayaked rapids, traversed waterfalls, and hacked their way through the mountainous jungle of the Guiana Shield, before finally reaching the Atlantic Ocean.
Survival skills and a flesh-eating parasite weren't the only things Pip took home from the rainforest. From contending with snakes to learning about the value of community, forgiveness, and self-belief, in Life Lessons from the Amazon Pip shares many pearls of wisdom that we can all apply to our own lives. Her hard-won insights invite us to embrace the wildness within ourselves and live more every day.
Top 7 Best Postmodern Books

Postmodern books are always delightful pieces to read, complex, intriguing, mystery and events that keep the readers hooked until the very last pages, yet can ...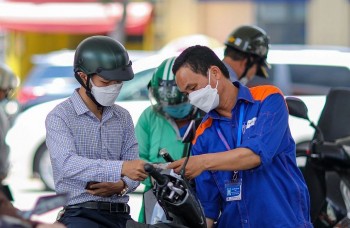 Economy
Vietnam Business & Weather Briefing (Oct 2): Binh Duong lures foreign investors with special care, the North and Central regions continue to have heavy rains, leading to the risk of flooding, flash floods, and landslides.