A dreamy Saigon under cloud and fog
Saigon becomes more sparkling at dawn or sunset and brings its unique beauty on cloudy days.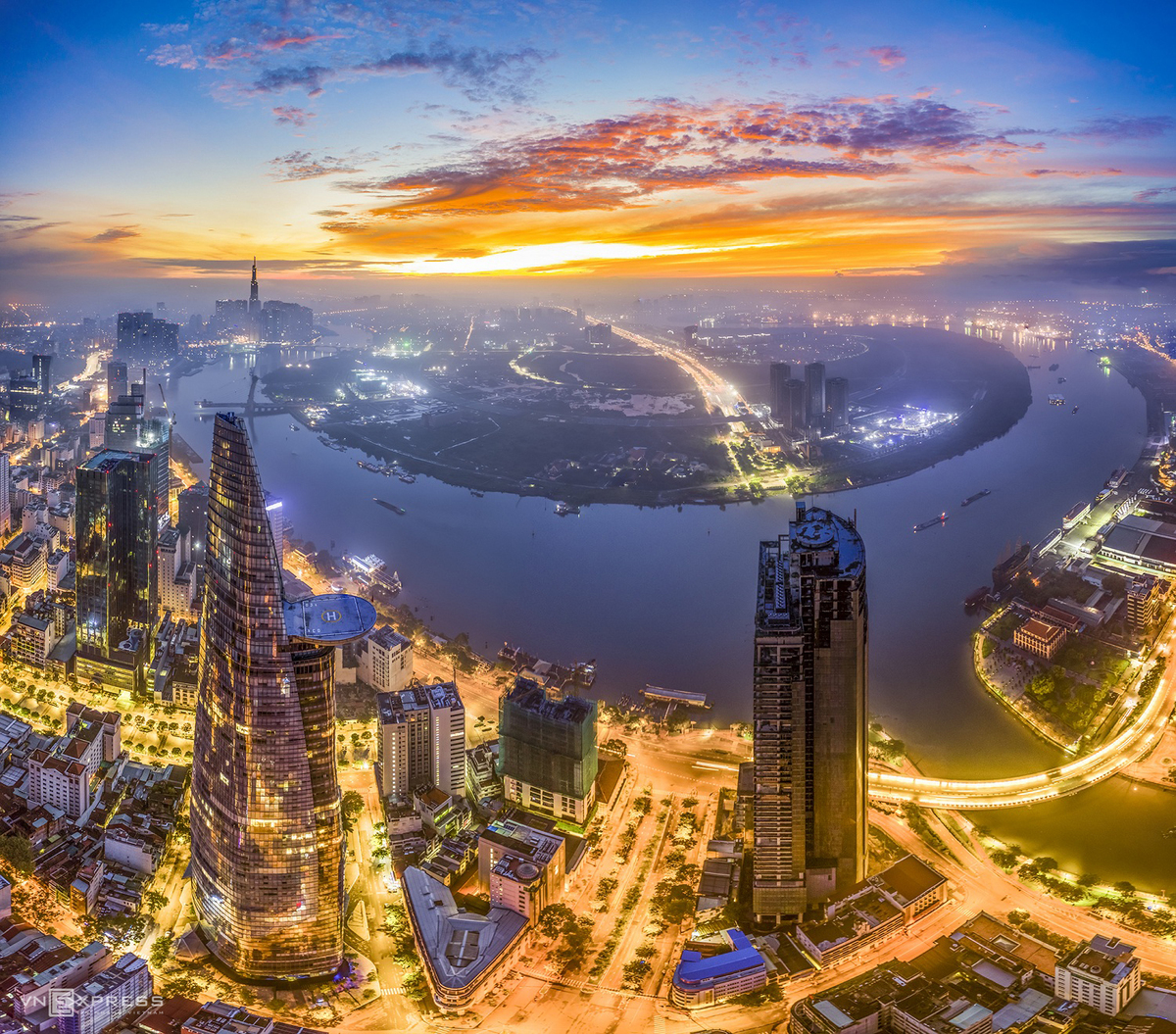 Saigon's sky was brilliantly beautiful at dawn in harmony with misty clouds at more than 5 am on August 14. This photo set is taken by photographer Dam Van Thao (born 1996, a native of Quang Ngai, now living in Ho Chi Minh City) mainly in the central districts. The young photographer reported that there were nights when she did not sleep at all just to capture the fanciful scenery of mist and clouds in the city. (Photo: VN Express)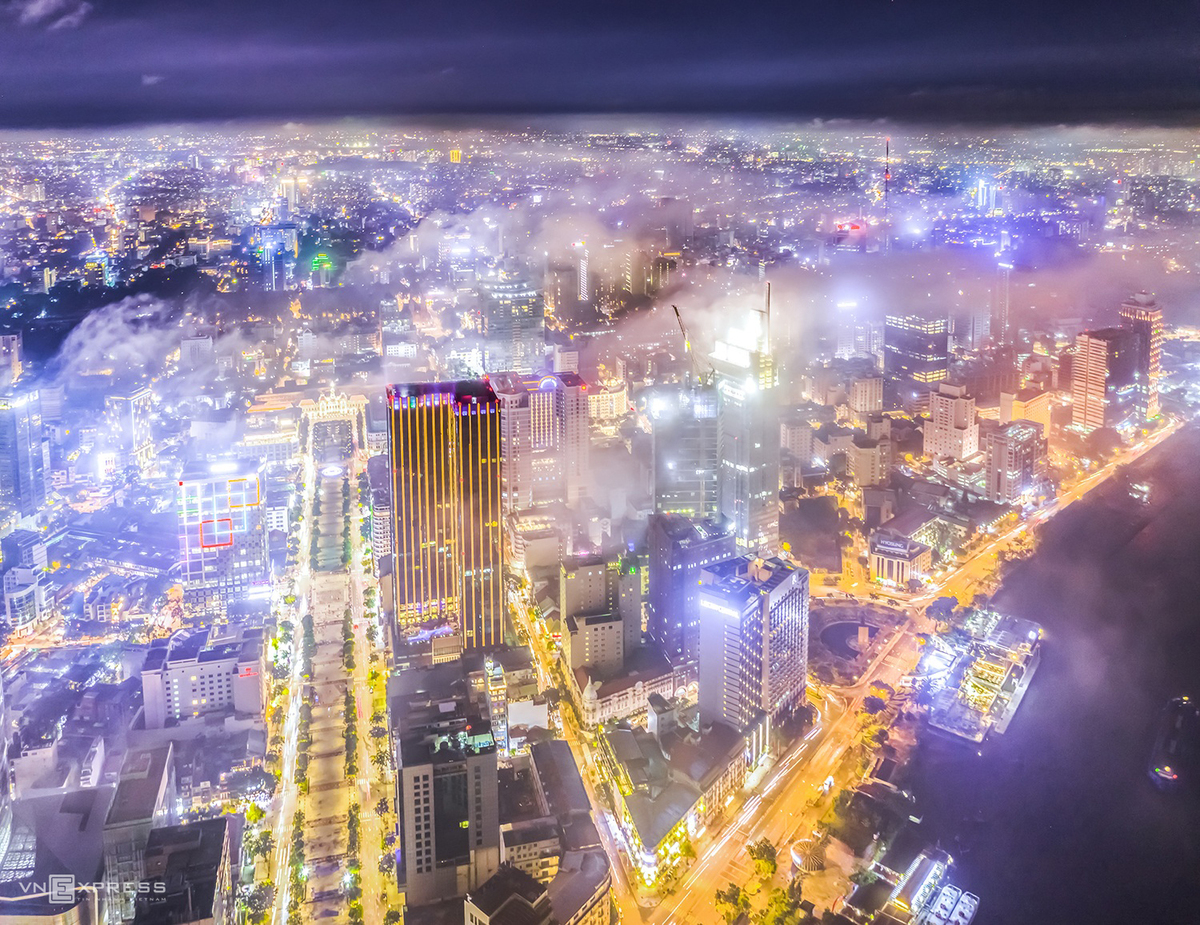 Fog and clouds are spreading on Nguyen Hue pedestrian street and Bach Dang wharf, District 1. "Cloudy season usually appears in highland areas such as Da Lat, Pleiku or Sa Pa. However, there is no need to travel that far, even in Saigon there is also fog and clouds in the early morning or after afternoon rains. If you wake up early, with a little luck, you can go hunting for impressive cloudy moments ", Thao shared. (Photo: VN Express)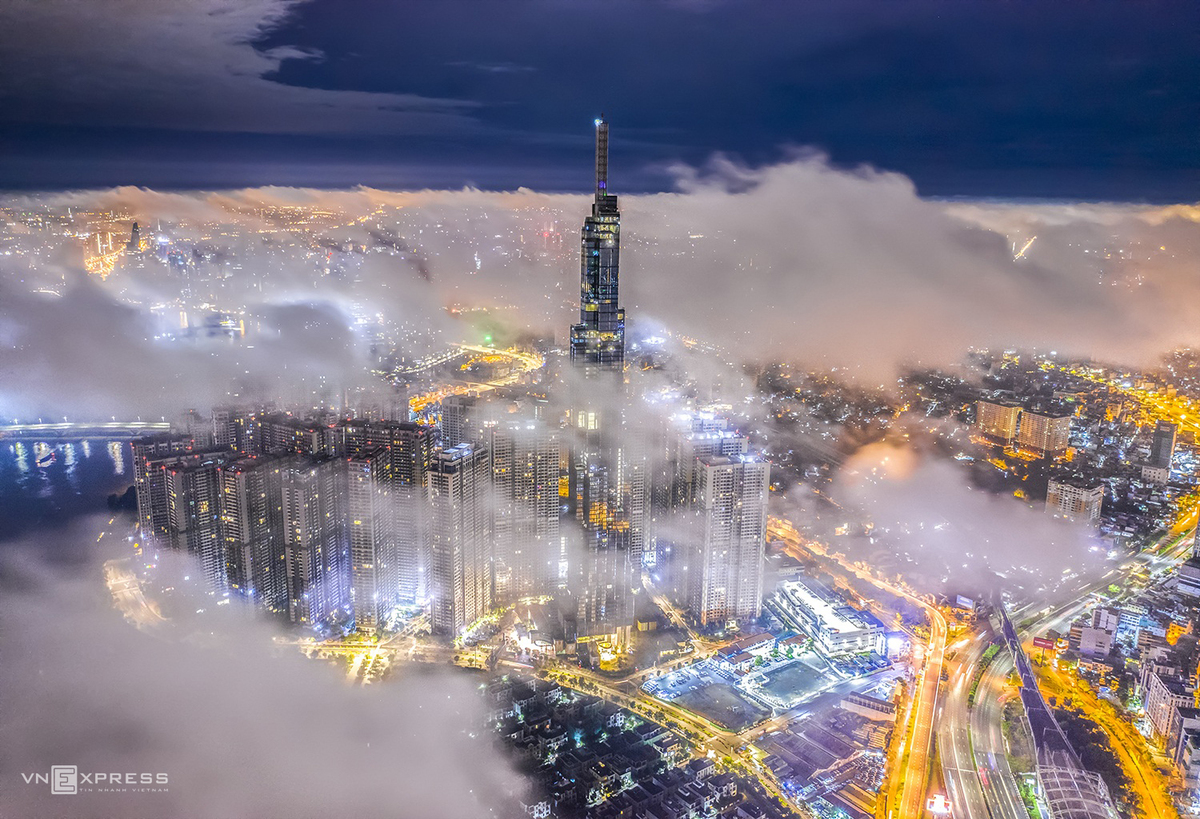 Saigon viewed from Thao Dien ward, district 2 has a mysterious beauty with a tranquil landscape in the early clouds on August 6. (Photo: VN Express)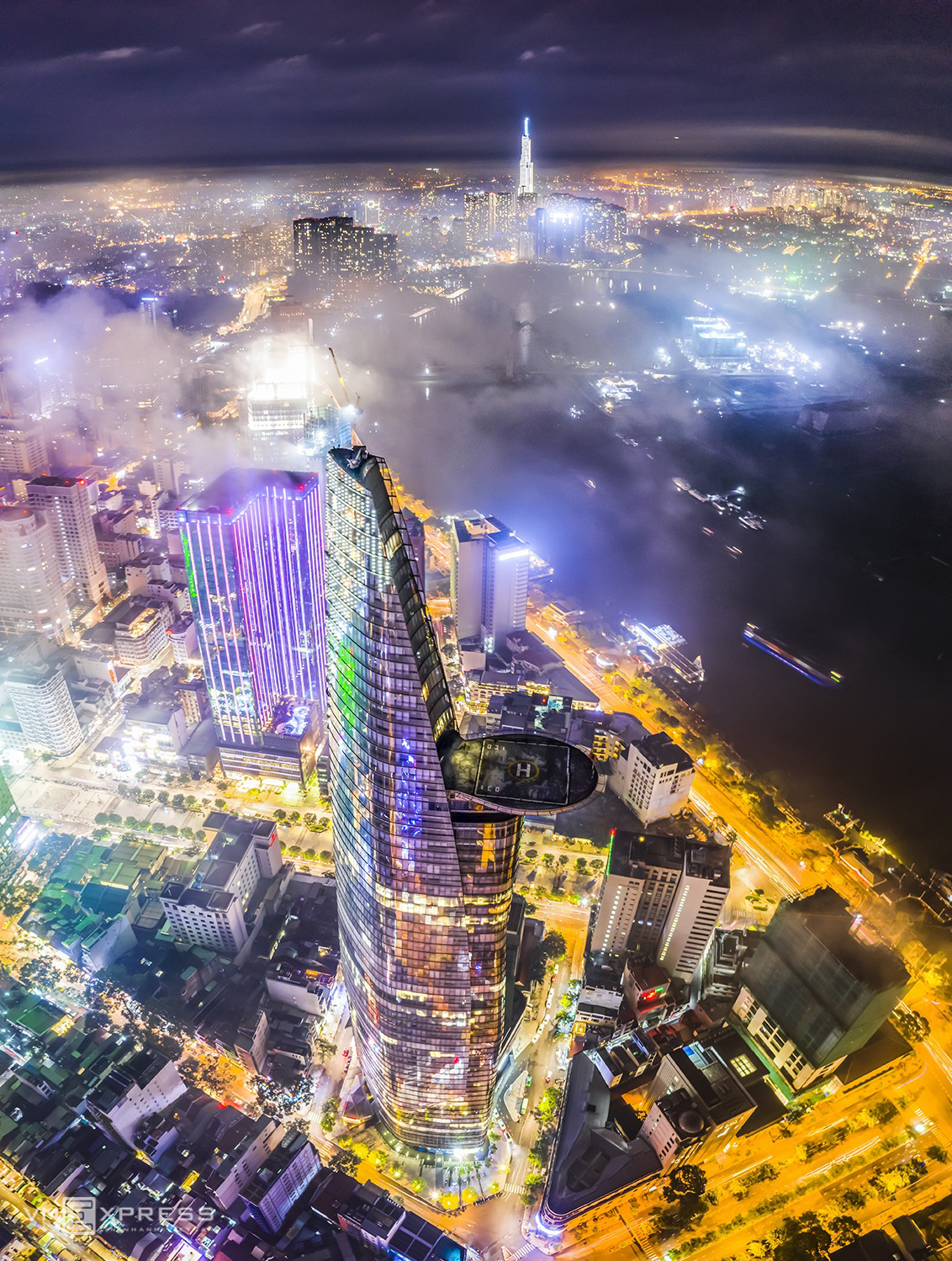 "Clouds and nights in Saigon, a moment that gives me a lot of emotions". The author said she took this photo around 22:00 on August 13 at the Bitexco building area, when the center of District 1 was lit with light. (Photo: VN Express)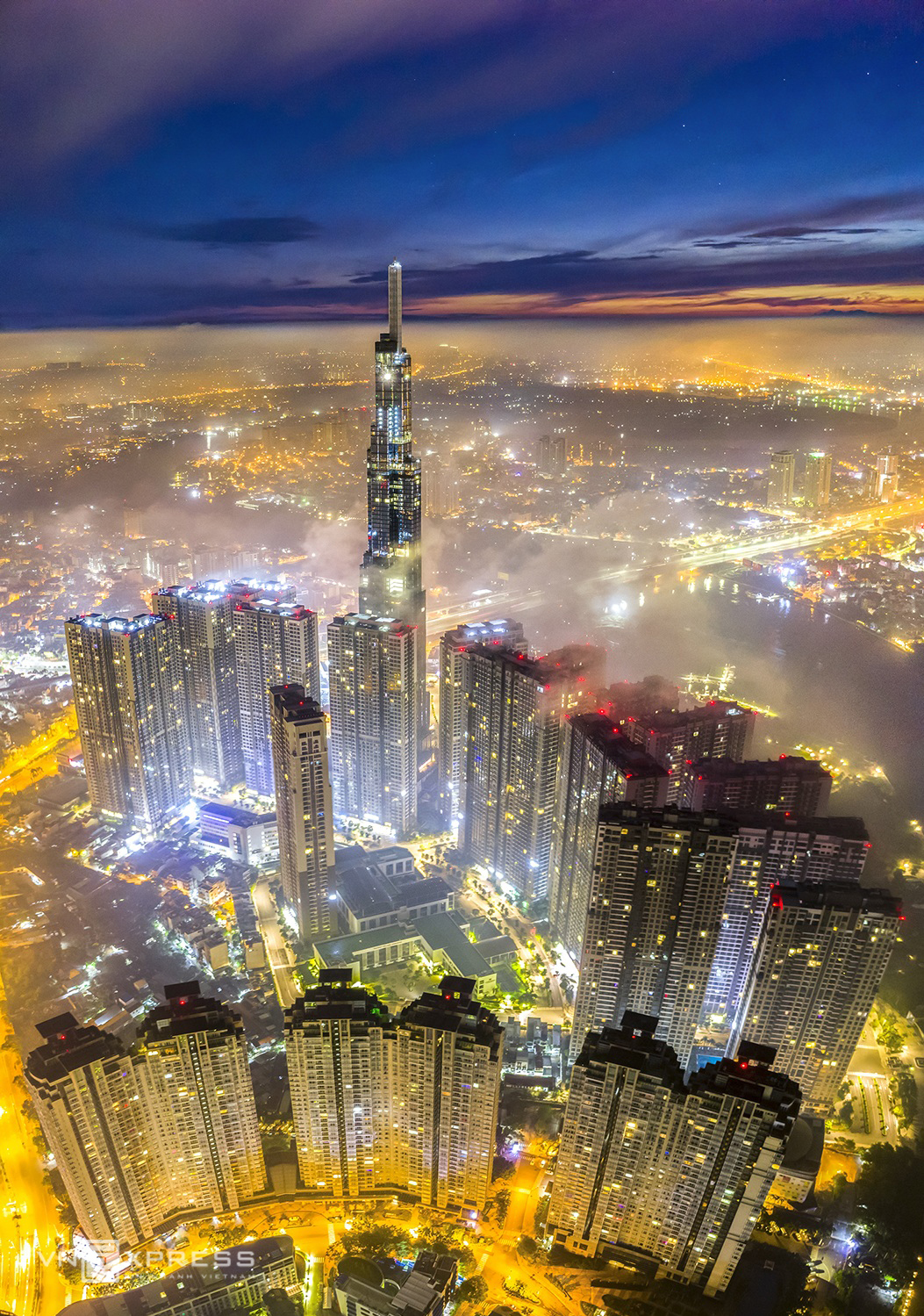 The skyscrapers, especially Landmark 81 and Vinhomes Tan Cang, sparkling in the early morning of June 5, with a view from Binh Thanh district towards the center of District 2. (Photo: VN Express)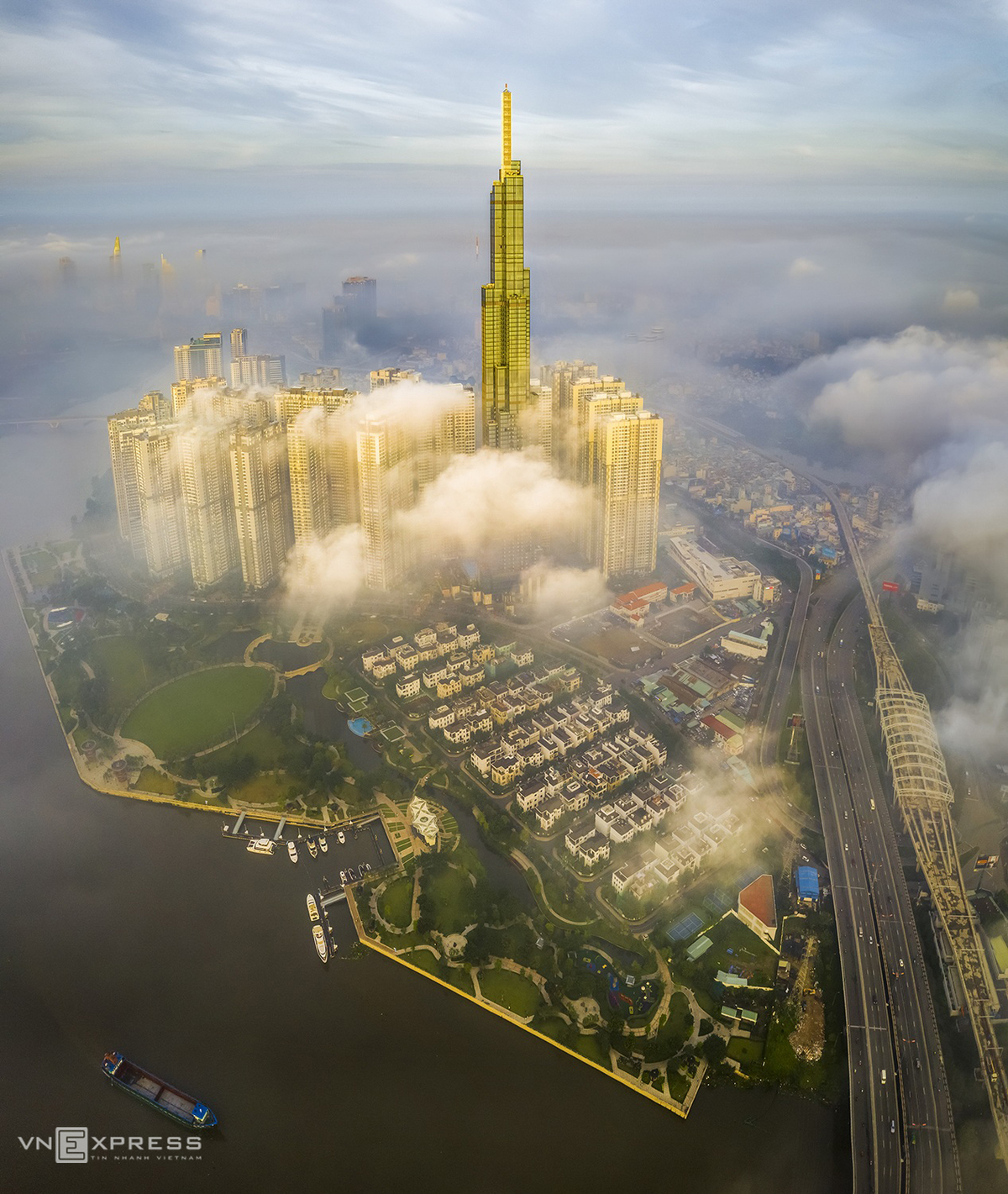 Photo of Landmark 81 building at a different angle from above, with clouds surrounded at 6 pm on July 25. (Photo: VN Express)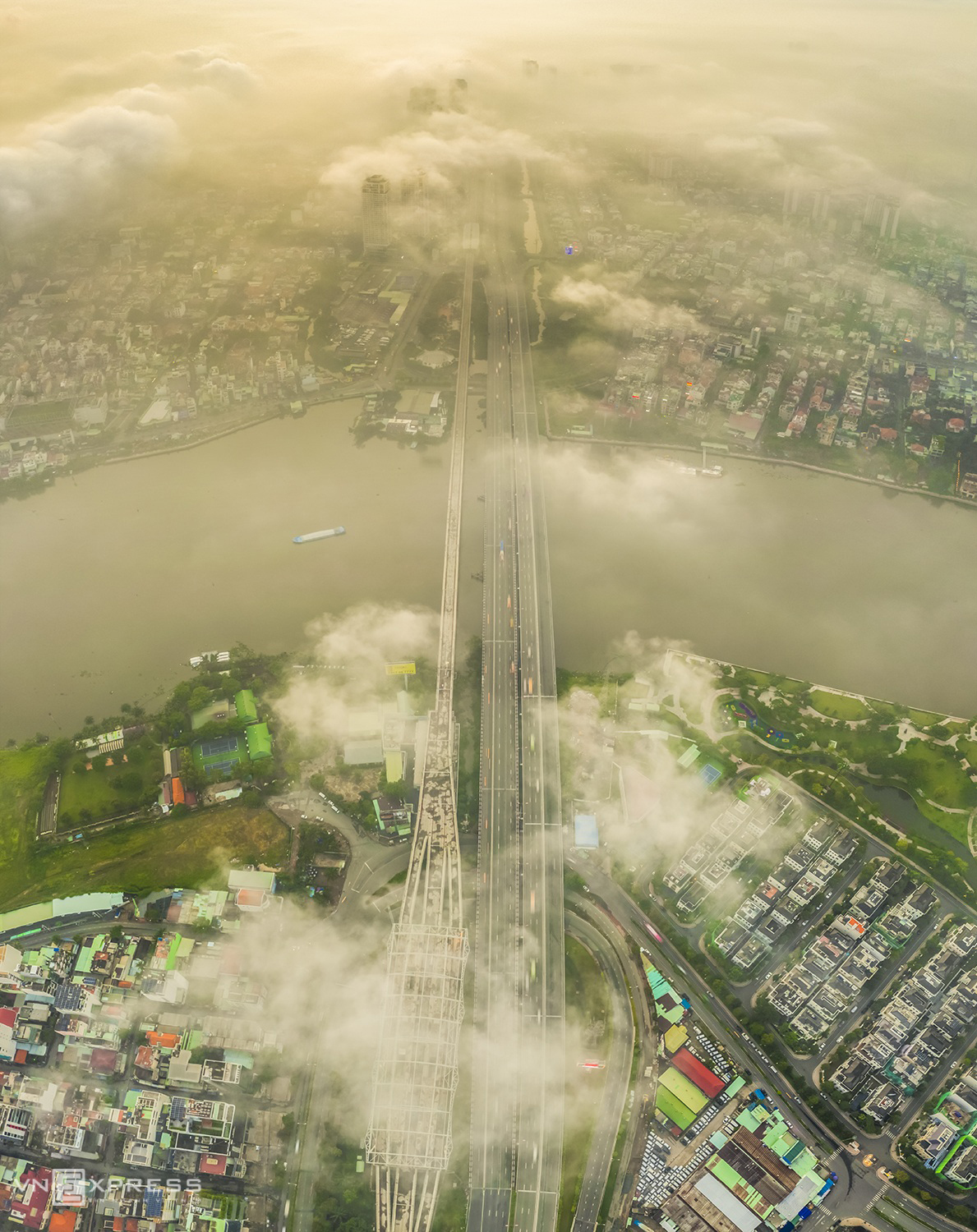 Clouds float on the Saigon Bridge, connecting the banks of Binh Thanh District and Thao Dien Ward, District 2, in the early morning of July 25. (Photo: VN Express)
Clouds floating above skyscrapers in Thao Dien ward. (Photo: VN Express)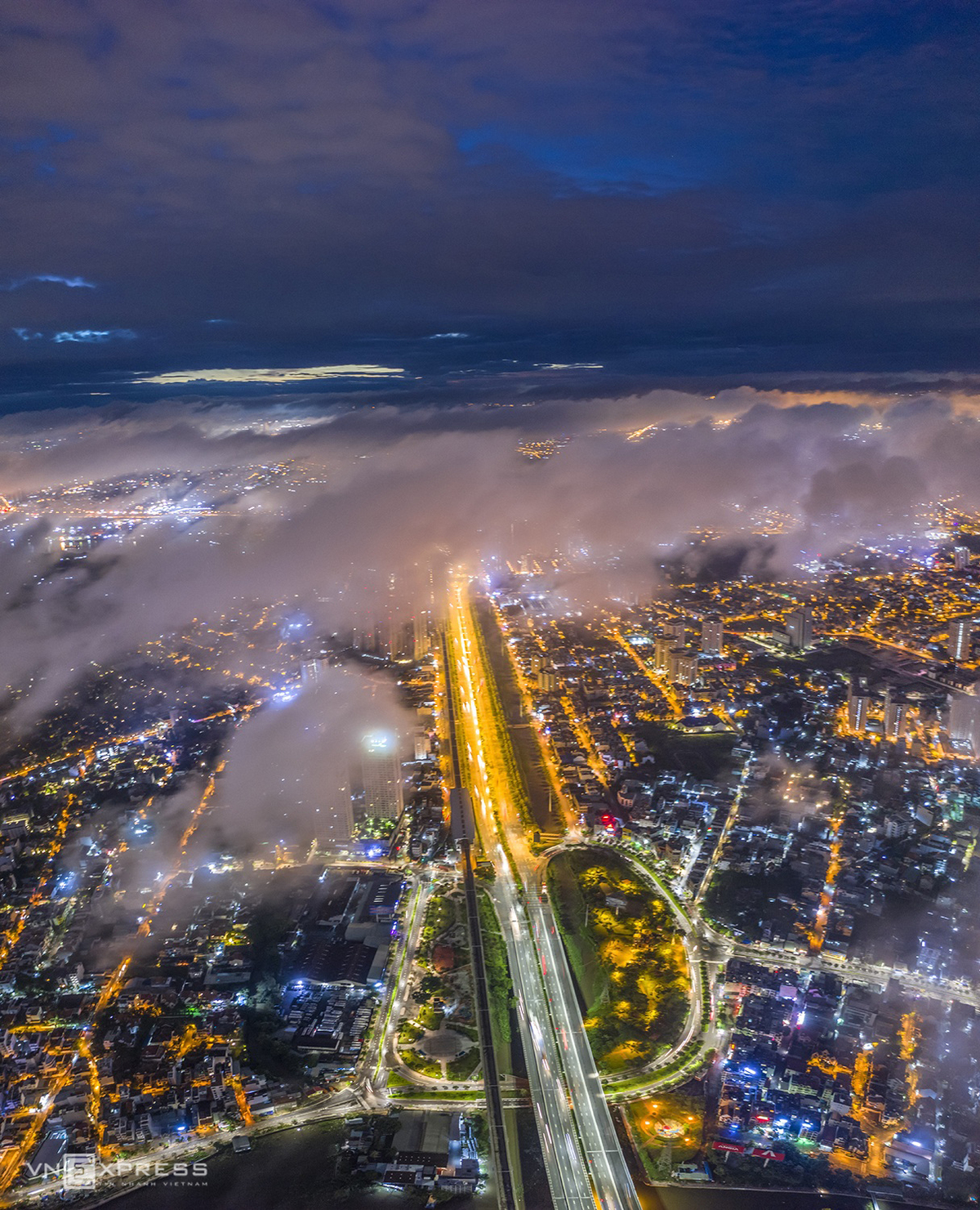 The area near Cat Lai ferry, District 2, was sunk in early clouds on August 6. "Living in Saigon, I am used to the bustling scene, the weather is changing continuously, the sun suddenly poured in heavy rain, the scene was more sparkling at dawn, sunset or under the night lights. Especially, the cloudy days give Saigon a very unique beauty ", Thao shared. (Photo: VN Express)
Saigon through 300 years in photos

Photos and paintings generalizing the development of Saigon since the first days being reclaimed by Vietnamese people until today are on display in Nguyen Hue ...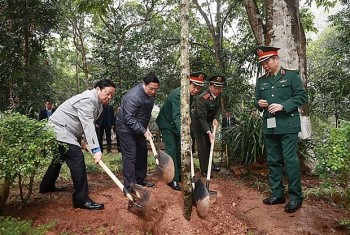 National
The Prime Minister launches a tree planting festival in Ba Vi on New Year of Cat.