A Look at Vietnam's Past: Monographie dessinée de l'Indochine
Artistic identity of Vietnam in the 1930s shined as Monographie dessinée de l'Indochine provided impressive pencil and lithograph drawing collection from Gia Dinh Art School.
In 1935, in conjunction with a publishing house in Paris, the Vietnamese students of the École d'Art de Gia-Dinh in southern Vietnam and its French director Jules Besson released a sumptuous illustrated folio entitled Monographie Dessinée de l'Indochine intended to provide readers in Europe with a "slice of life" in the distant exotic colony.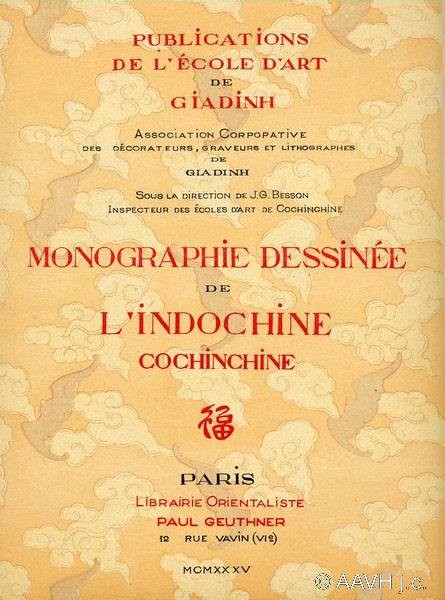 Monographie dessinée de l'Indochine) is a massive series of 520 pencil and lithograph drawings, most of them in color. Photo: Tri Thuc VN
The content of the painting depicts the landscape, the way of life of our people around the early 1930s. In this massive collection, there are 4 sets about the North, 1 set about the Central region, 6 sets about the South and 2 sets about Cambodia and Laos.
Painting at the suggestion of Mr. Jules Gustave Besson - Chief Inspector of Fine Arts and Fine Arts Schools in the South and also Principal of Gia Dinh School of Fine Arts for more than 10 years.
Students of Gia Dinh Drawing School have participated extensively to implement this program, their work has been gathered together by the Society of Crafts and Decorations and printed as "collection of Trade, Culture, Territories, and People of Gia Dinh Land" - The book was printed by Paul Geuthner Publishing House according to drawings made in the years 1935-1938-1943 .
The group of Vietnamese artists and printmakers that jointly contributed to the collection of 240 plates in the volume, though, made no attempts to conceal individual hands or stylistic preferences, leading to a heterogeneity that is sometimes jarring as readers encounter both Western ethnographic prints and images Imported by both Asian and European modernism.
Viewers, both local and international, are in awe as Monographie prompts the consideration of the descriptive and mutable potential of artistic style of Vietnamese scholars amidst colonial context.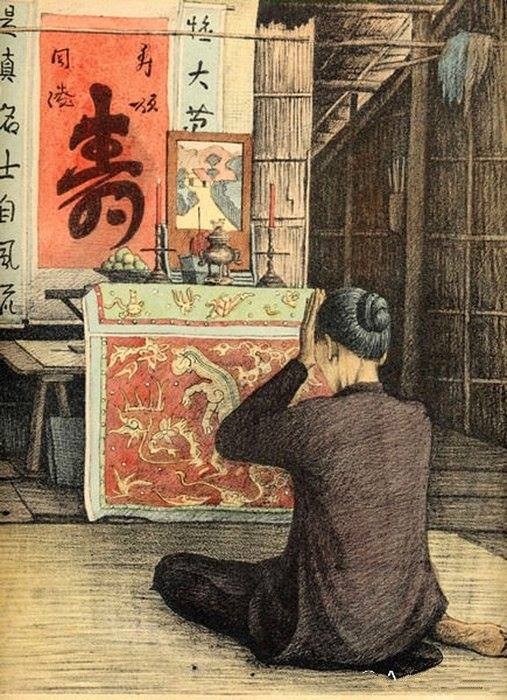 Worshiping ritual. Photo: Tri Thuc VN
Fostering the uniqueness of Vietnamese art style.
Artists trained at French-founded technical schools in Vietnam in the first half of the twentieth century were exposed to a variety of artistic traditions — Chinese, Japanese, French, and traditional Vietnamese — with the goal of fostering a unique Vietnamese style.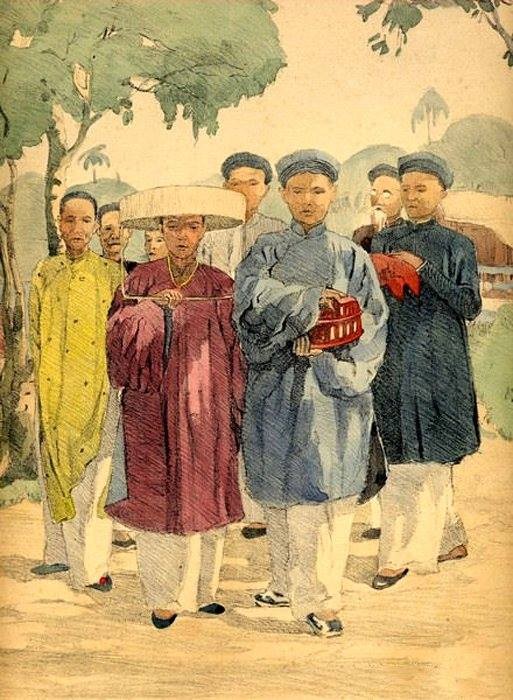 Noble men walking. Photo: Tri Thuc VN
The end result, though, was a jumbled body of work that scholars have readily written off as derivative colonial pastiche.
Monographie's variety also suggests importance of the multiplicity of the modern, as Vietnamese artists actively borrowed, molded, and transformed artistic forms as a means of their own self-representation.
The General Science Library of Ho Chi Minh City keeps an original copy of the Monographie dessinée de l'Indochine: Cochinchine (including 8 books, single edition), in French, published by Paul Geuthner Publishing House in Paris in 1935.
In the book, there are hundreds of realistic pictures, watercolor painting done very elaborately. The book is incredibly rare and can be seen as a dictionary of landscapes, life, activities, culture, customs and beliefs, crafts, agriculture, commerce... of the yesteryear.
Art Expert Nguyen Quang Tuan shares that: "The book stated the reason why the French established the Institute of the Far East in Vietnam. It was because they realized that our country has a very respectable ancient that is important and need to be studied culture. True French scholars, when learning about Vietnamese culture, always find it attractive. This picture book series is a testament to that respect."
Here are some pictures taken from the book series.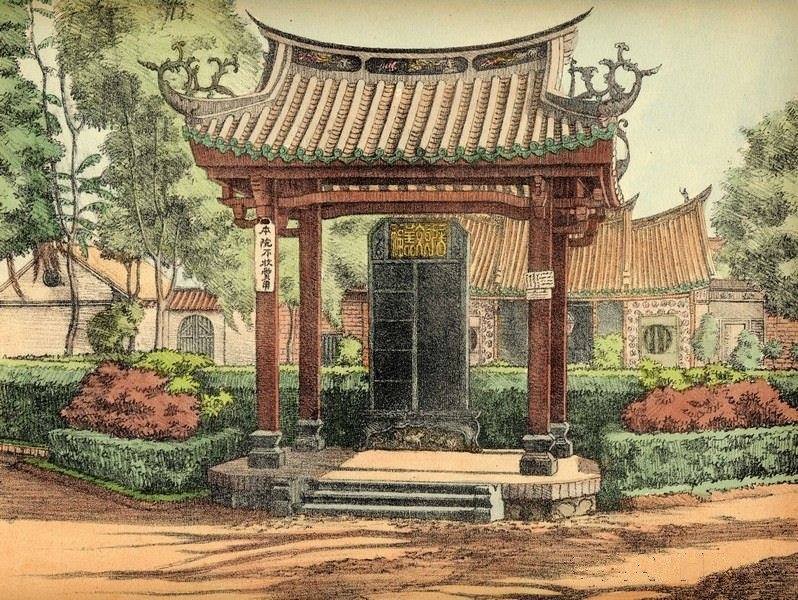 Photo: Tri Thuc VN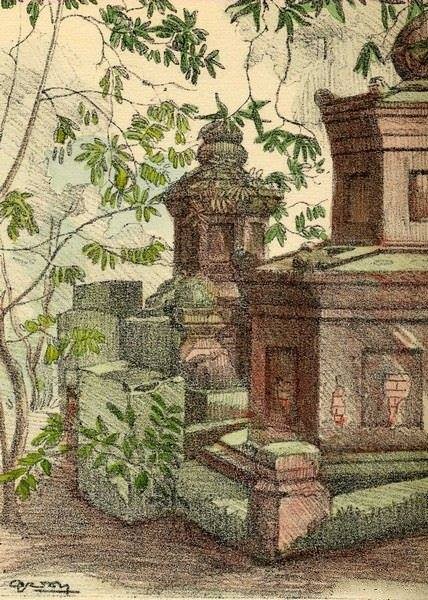 Photo: Tri Thuc VN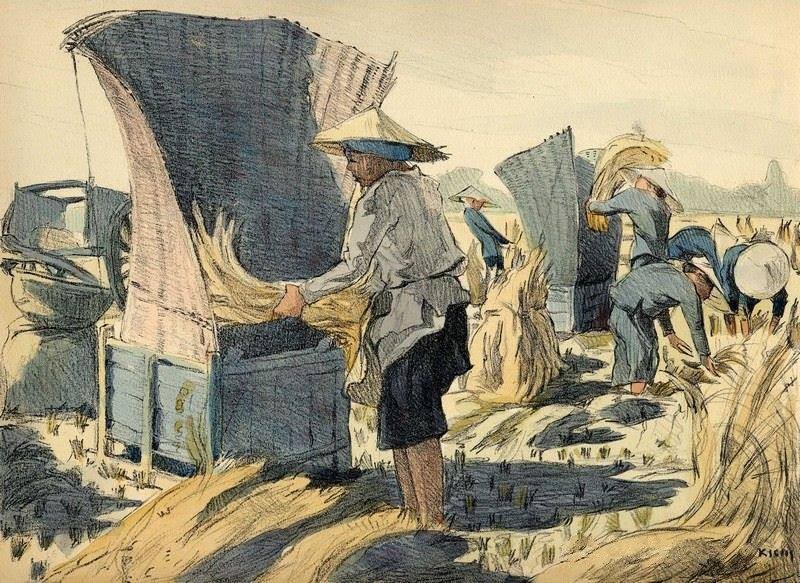 Photo: Tri Thuc VN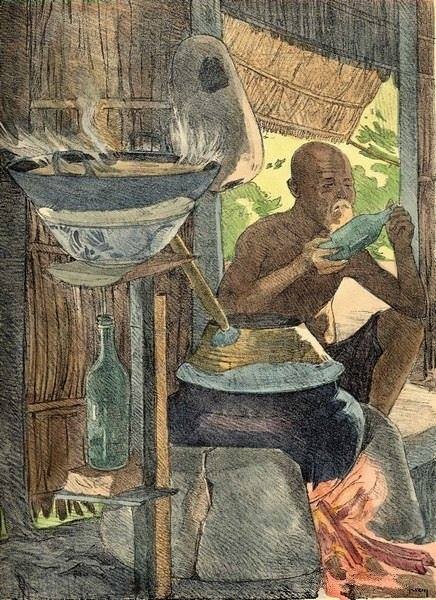 Photo: Tri Thuc VN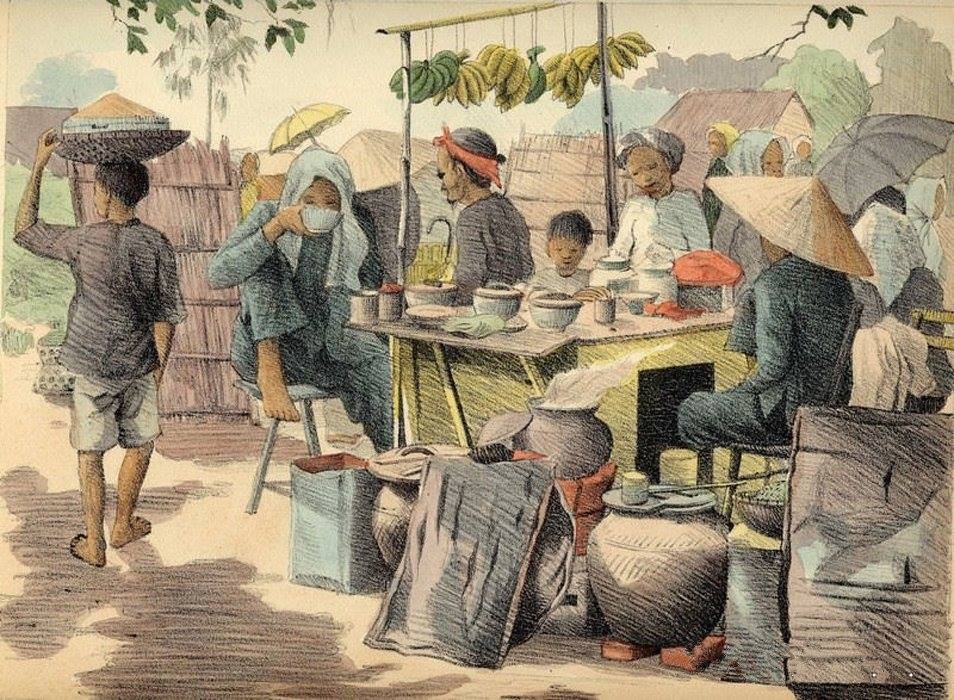 Photo: Tri Thuc VN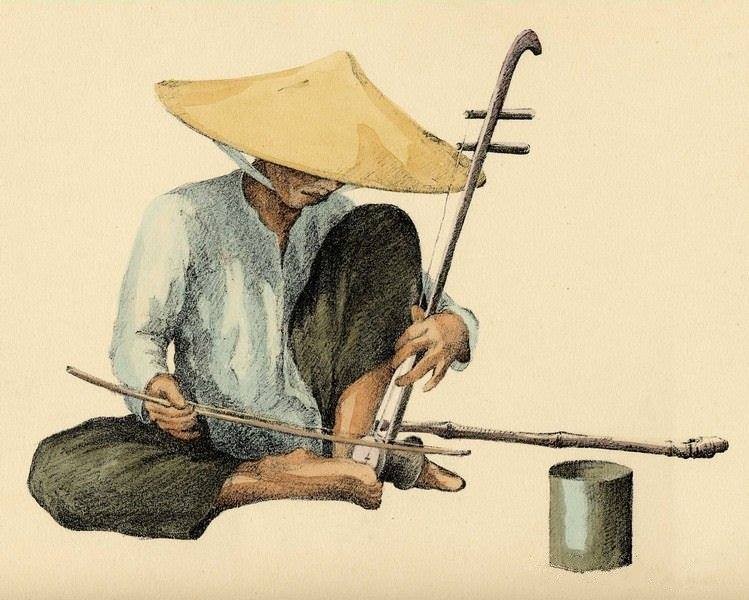 Beggar playing string instruments. Photo: Tri Thuc VN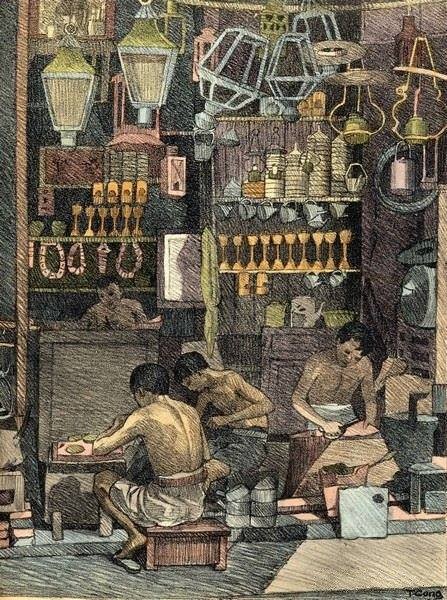 Lamp and lanterns store. Photo: Tri Thuc VN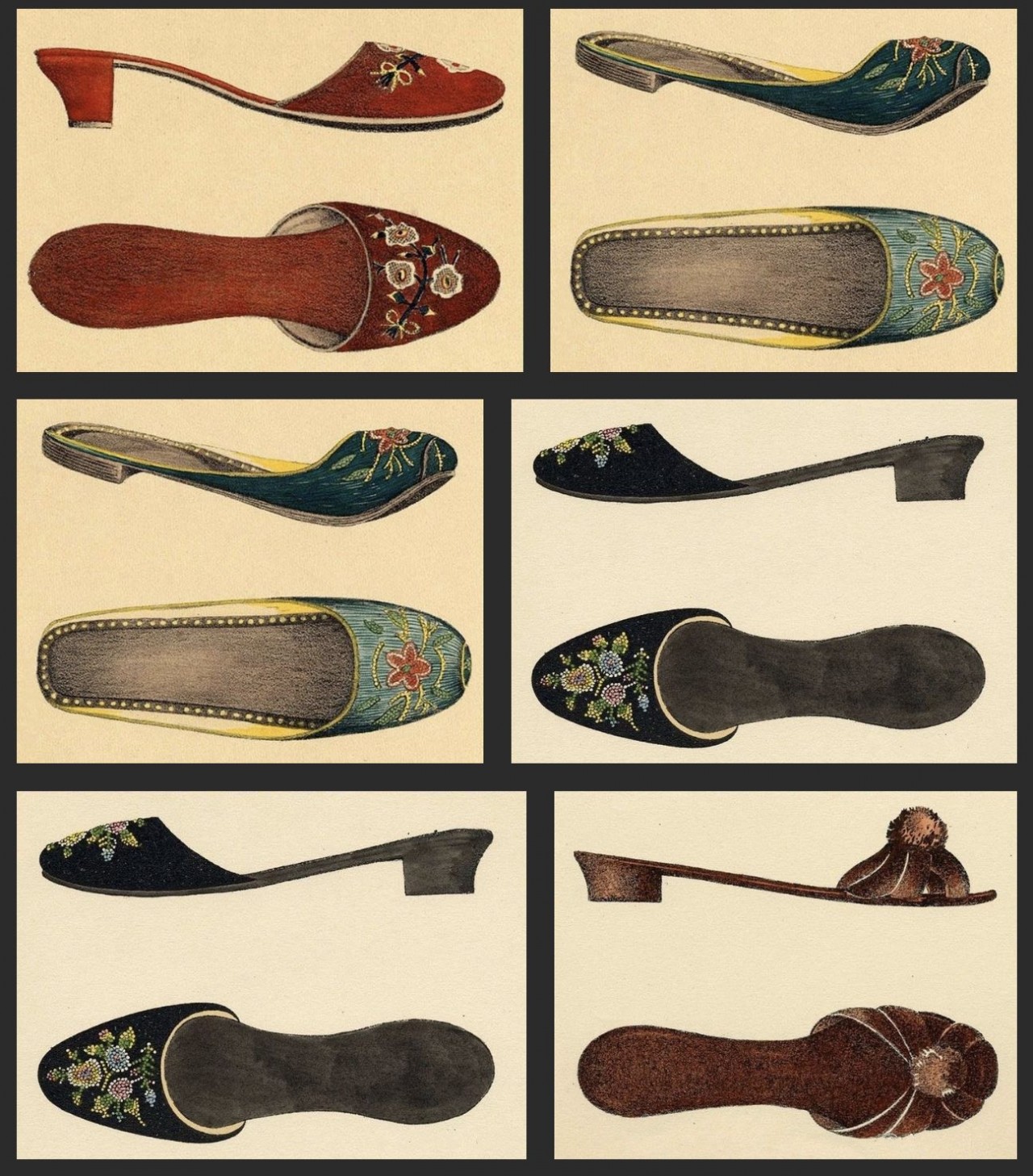 Women's footwear. Photo: LTA Architects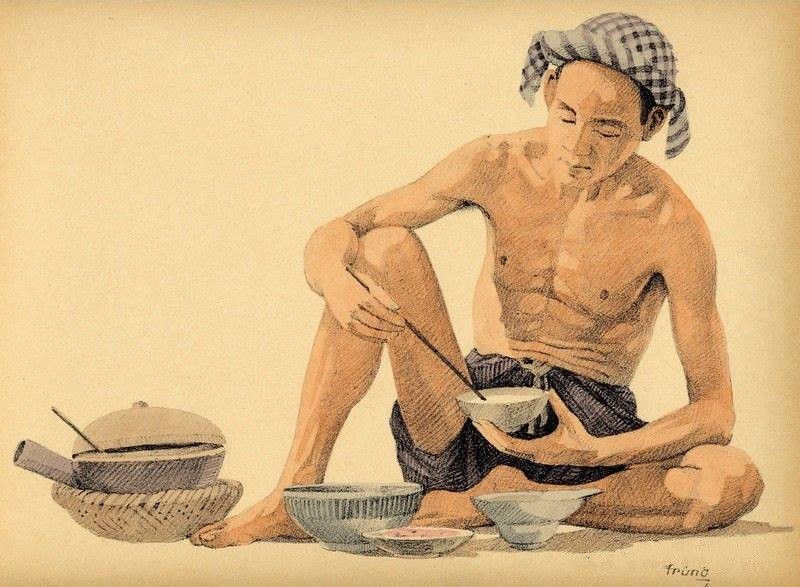 Man eating. Photo: Tri Thuc VN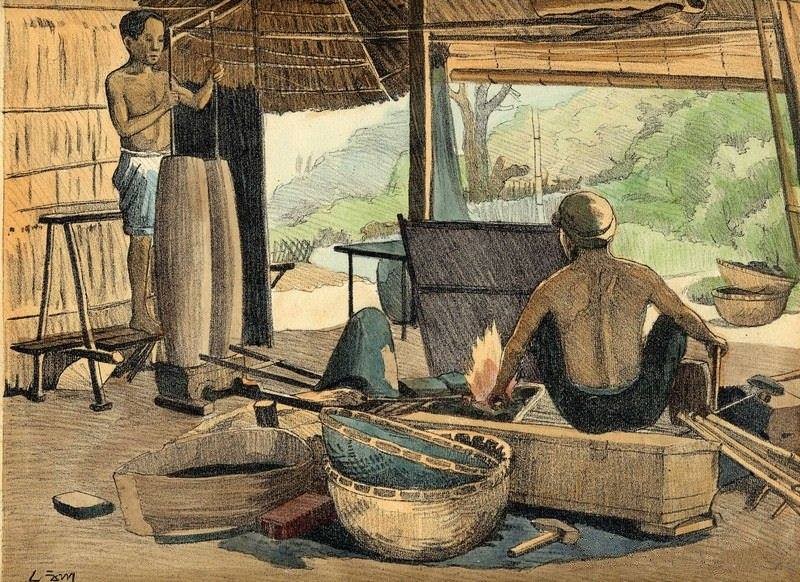 Man at work. Photo: Tri Thuc VN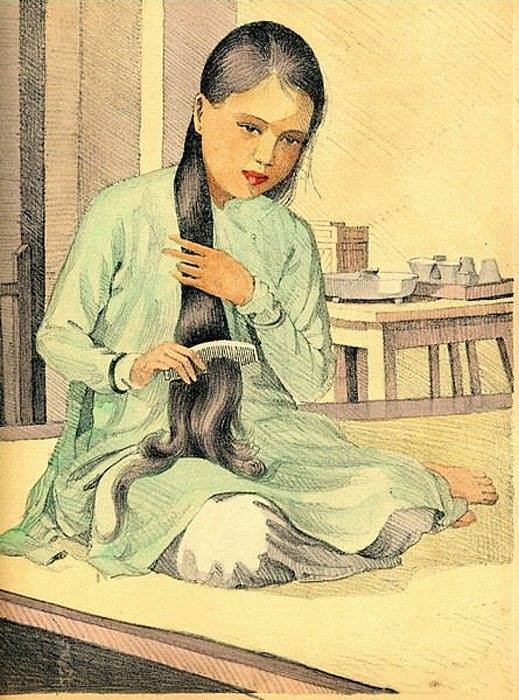 Wealthy girl combing her hair. Photo: Tri Thuc VN