A Simple Guide To Make A Holiday Plan
Preparing for a holiday can be stressful, especially if you are new and this is your first time ever planning a holiday on your own. It can get you overwhelmed easily, and you will want to make sure that you have sorted out everything, from how to rent a car, take a bus, or your budget for the trip.
So, where do you get started? From booking accommodation to sorting out your passport or visa, planning that dream holiday can be somewhat overwhelming – not to mention that thought that often creeps in when you're about to fall asleep at night: Have I forgotten something? Here is a guide for you on how to create the perfect holiday plan that will help you in the future.
1. Research Is The Key To Planning A Holiday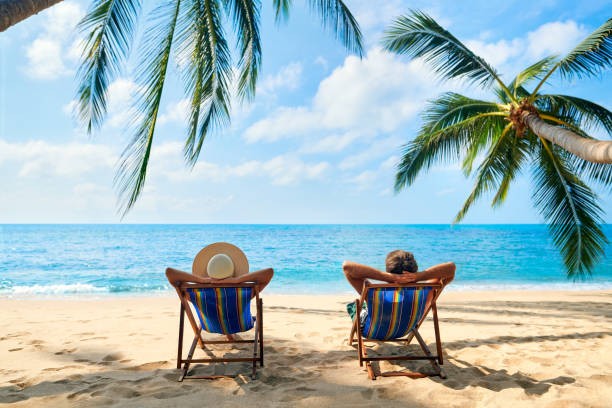 Photo: iStockPhoto
In all fields knowledge is power. When travelling, research can significantly impact your time for the better. Researching prior to setting off can give you deep insights into the area, telling you places to avoid and places you must go as well an endless amount of additional information which will aid your journey.
It's blatantly obvious that social conventions differ from place to place sometimes even within the same country. As a result understanding the social norms of your destination country prior to getting there will allow you to avoid looking like an awkward tourist. Wearing the right clothing in the Middle East for women means wearing veils and for men long pants in temples. Failing to recognise these can have dire consequences.
Learn how to not get scammed
All countries have an element that preys on tourists and before venturing forth it's always wise to get an understanding of how you might be targeted and know how to avoid this. One such example is the fake monks of Tokyo airport who disguise themselves and ask for money in exchange to tell your fortune or the capuchin monkeys of Asia who have a penchant for theft. Failure to grasp these cultural spoofs can affect your experience.
Find the hidden gems of your destination
All tourist destinations have their icons, but finding the hidden gems that are off the beaten track can make your experience a unique one rather than a cookie-cutter experience. For instance in Australia tourists focus so much on the Sydney Harbour Bridge or the Opera House. With a little research, you realise the Central Coast and Hunter Valley are gorgeous tourist destinations that don't surface on the average tourist's radar. The same is true for many other global destinations. Dig in a little and you can find some really cool stuff that isn't heavily promoted in guidebooks.
2. When will you be going?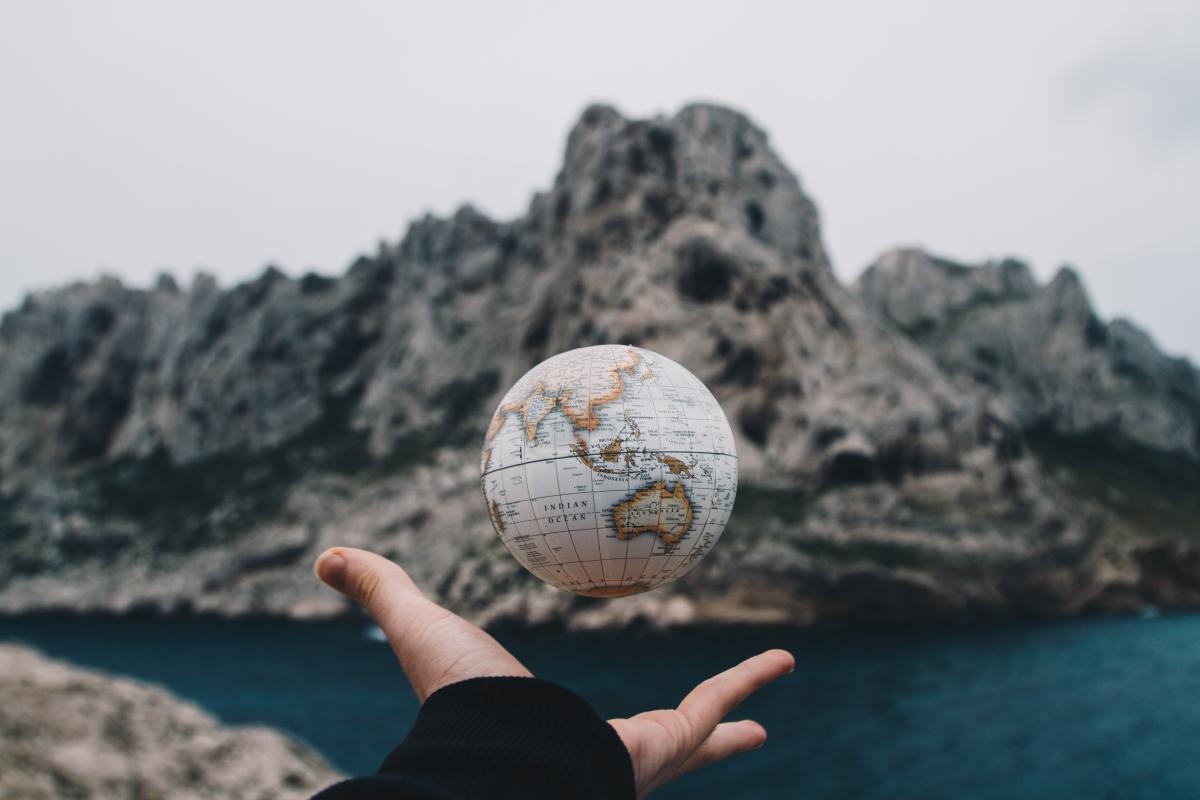 Photo: Getty Images
The hemisphere and climate of your destinations will likely have a profound impact on your holiday plans. Some countries may experience extreme weather at different times of the year, from frigid or stifling temperatures to typhoons and cyclones. Getting caught out can be disastrous, so a little forethought and careful planning go a long way.
If you're looking to ski, Japan usually showcases some of the best snow in the world from December to April. During this time, Japan transforms into a veritable wonderland. At the end of March, though, the rainy conditions can make for slushy snow. As such, it's best to leave the ski resorts and head to the southern parts of the country, where cherry blossoms burst to life.
New Zealand also offers some great snowboarding and skiing opportunities from June to September. If you'd like to avoid crowds from other tourists and the country's September school holidays, there may still be enough snow to enjoy in October.
For something a little warmer, Hawaii, Fiji, and Indonesia are wonderful destinations to enjoy. The glistening white sand and turquoise waters have a certain appeal, but it's still important to do your research as these places often have wet and dry seasons to be aware of.
Another consideration is if the countries on your shortlist have any specific festivals or events you'd like to see on your travels.
3. Travelling solo, couple, group, or with the family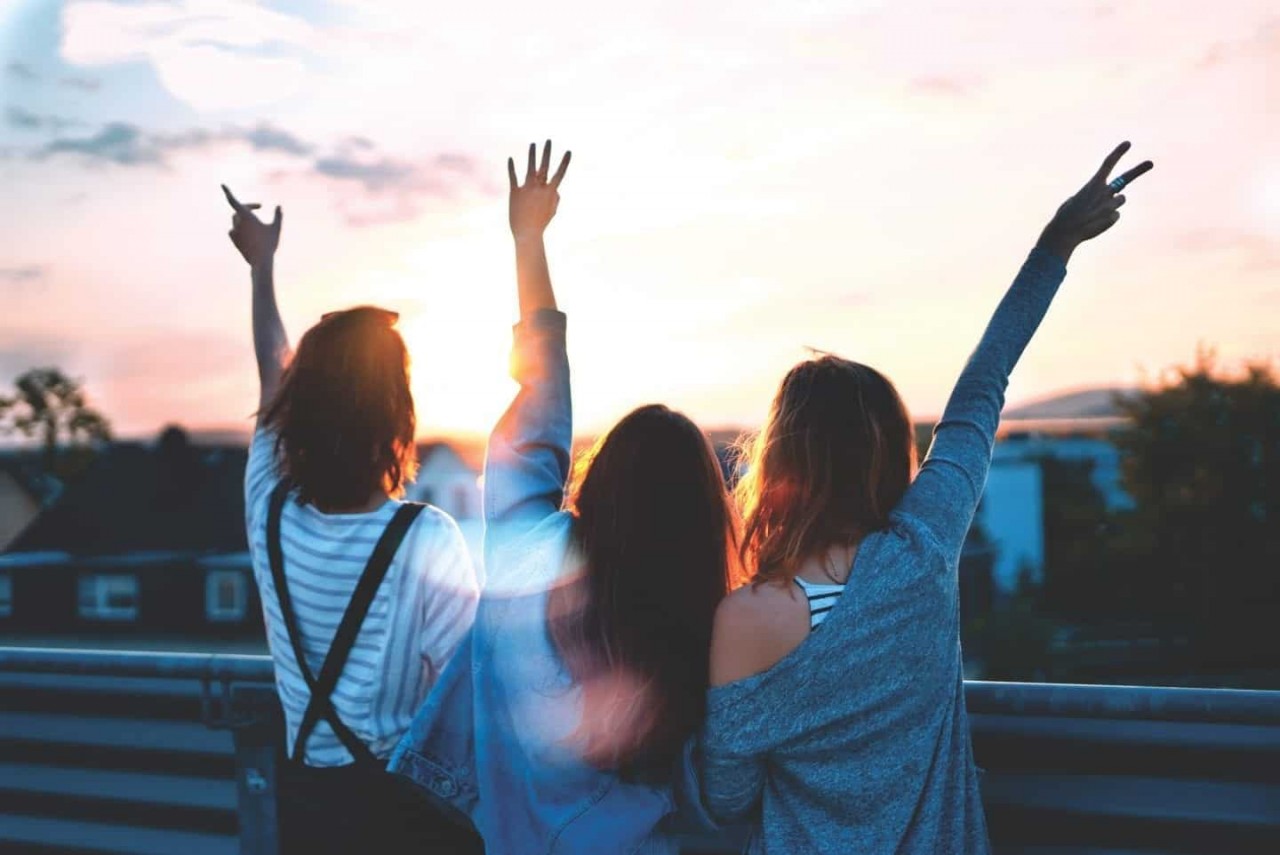 Photo: Unsplash
There are different things to consider depending on whether you're flying solo, with another person, or with a group of family or friends.
Solo travel
Solo travel can be exhilarating, as you have the freedom to do as you choose, without having to worry about others in the group. You're able to rest when you want, visit the landmarks that pique your interest the most, and you're able to change your plans without consultation. Of course, there can be some downsides to going it alone. Depending on your personality, you may feel lonely at times, you don't have an extra set of eyes on the bags, and you can't split the bill over accommodation.
If you're flying solo for the first time, you may find that an organized tour is a great way to relax and meet people, while still feeling like you're getting out on your own.
Couple
Traveling with a partner or close friend can be a blast, especially if you have similar interests. You've got a buddy there to share the laughs, holiday planning, and the cash flow.
To help ensure you're both able to experience what you'd like and that you both have the same expectations for the trip, it's handy to map out your itinerary together before you leave home. Don't make your itinerary so strict that you can't bend plans if you stumble upon a best-kept secret; instead, use it as a form of structure for your holiday and a decision-maker when you both can't agree on where to eat.
Group travel
This can mean traveling in a group of friends or as part of an organized tour. Either way, it's likely that your travels will be much more structured if you travel with a larger group of people. It's certainly more difficult to make bookings and find vacancies for large groups on short notice, especially when it comes to booking accommodation, flights, or activities. As such, be sure to plan well in advance, so everyone is happy with the planned itinerary.
The larger the group, the more restricted you're likely to be on how long you can go and when you can go.
Family adventures
Traveling as a family is an excellent way to bond by sharing experiences together. It's amazing to see children take in new parts of the world with open wonder.
On the flip side, arguing with kids can be hard to deal with if you're spending your hard-earned savings on an annual trip. It can be normal to plan extensively when traveling with little ones; and if you're going on a long-haul flight, their routine will be disrupted.
Travel carriers are helpful when little legs become tired, and a muslin cloth draped over a stroller can help block out sunshine so they can take their nap. An abundance of healthy snacks and bottled water is helpful in keeping hunger at bay during sightseeing. It pays to be organized when traveling as a family, particularly when there are young children in tow.
4. Research Your Costs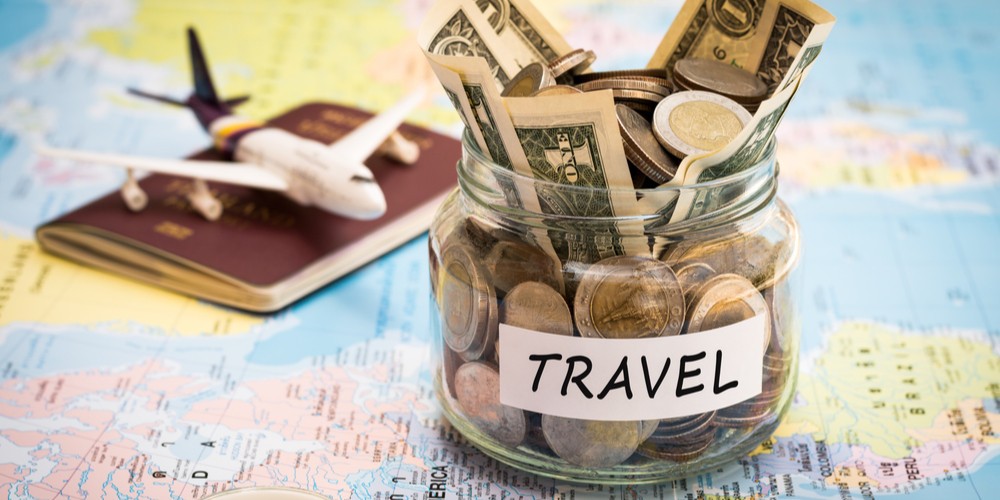 Photo: Pickvisa
Travel costs before you leave
The best place to start is with those costs that accumulate before you leave home. Getting up-front costs out of the way allows you to focus on what you're supposed to be doing on vacation (i.e. having fun).
There are plenty of ways to approach your travel budget planner – there are plenty of online budget calculators to help you if needed. But, you can also create your own spreadsheet to tally up costs, or use the tried and tested back-of-the-envelope method.
Here are a few of the costs you should consider before you leave.
Flights
Potentially the biggest expense of your entire trip, flights are the major item on your travel budget. Obviously, it's easy to buy these online via an aggregator website that allows you to compare flights; direct via your airline of choice; or through a travel agent. It's worth considering what time of year you plan on traveling. Flights during peak season are generally more expensive, so if you're happy to risk a little inclement weather, you could potentially save a lot of money.
Accommodation
Your next serious expense is accommodation. Sites like lonelyplanet.com are an invaluable resource for getting a rough estimate of what a room's worth in your destination of choice, and again, booking aggregator sites such as trivago.com, lastminute.com, hotelscombined.com.au, and webjet.com can help you compare prices. Sharing services such as Airbnb have seriously changed the accommodation landscape all over the world and can deliver a more unique experience than you'd get in your standard hotel. Of course, you're totally free to arrange accommodation once you arrive, but it's harder to control both the quality and the cost of your room when you're under pressure to get off the street. Similar to flights, hotels generally charge a premium for staying in the peak season, so consider going at a less popular time of year as you may find it more cost-effective.
Travel insurance
Although it's possible to plan for most of the ways you'll spend money on your trip, there's always something you just can't control - a lost wallet, a stolen camera, an unexpected illness, delayed flights, or lost luggage.
Airport parking and transfers
Whether you're planning to drive to the airport and put your car in long-term parking, organize a taxi or Uber, or take public transport, getting to the airport is one cost we often overlook. Add this cost to your travel planner. Discounts are sometimes available if you book ahead of time.
5. Check your passport and visa requirements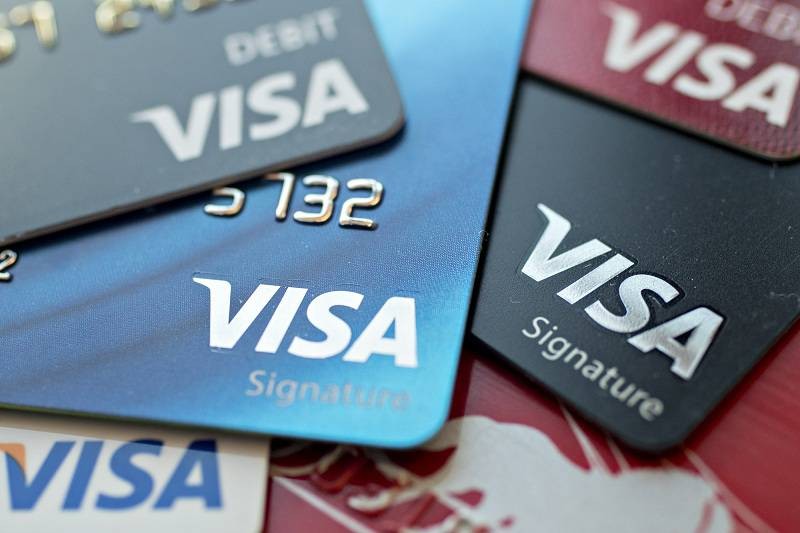 Photo: Shutterstock
Your passport
If you're heading overseas, you won't get very far if you don't have a valid passport. As such, give yourself plenty of time to arrange your passport application or renewal. According to DFAT, you need to give yourself at least three weeks to receive a new passport. The more time you put aside for this process, however, the better.
Also be aware that if your passport's pages are nearly or completely filled with stamps, you'll need to obtain a new one – even if it's still valid for a few more years.
Some countries require travelers' passports to have at least six months of validity beyond their planned visit. If your passport doesn't, you could be refused entry.
Your visa
If you're unsure if you require a visa, head over to Smartraveller.com.au. This government-run website can provide advice on whether or not you may need a visa. It's important to take the information from Smartraveller as advice only, however, as it's subject to change and may not cover your destination's every travel consideration.
Check your destination's embassy or consulate to be aware of any visa requirements, travel restrictions, or banned items. For instance, some countries will require you to have a visa before you travel, whereas others may allow you to apply for a visa upon arrival.
6. Book Your Accommodation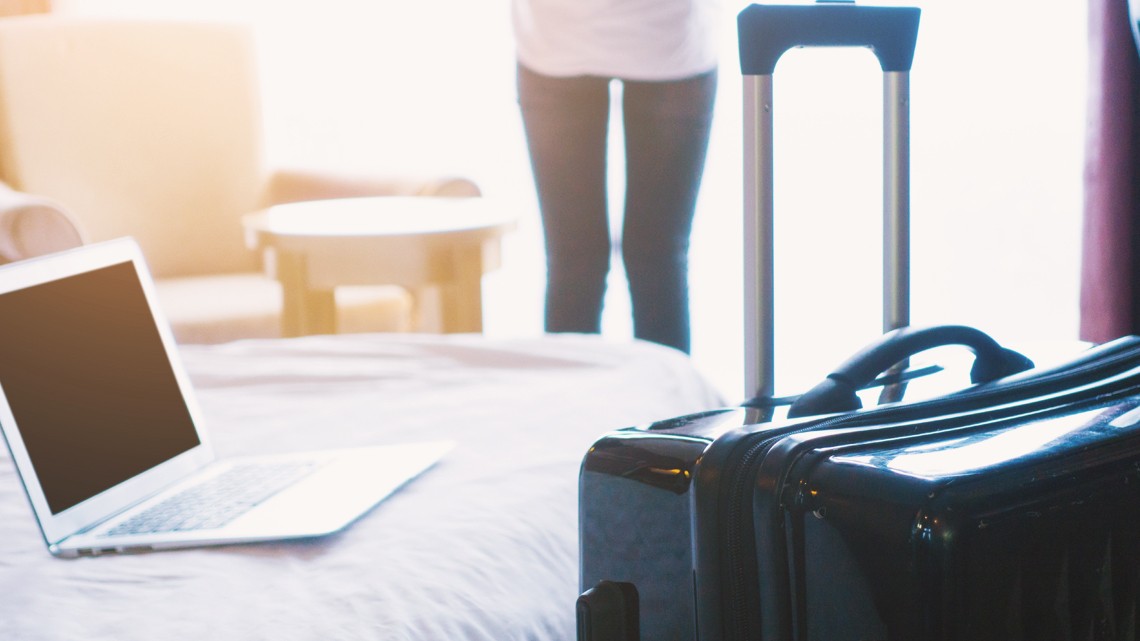 Photo: Pulse tourism
When planning your holiday accommodation, there are a few options you could consider:
Resort
Holiday resorts can cater to your every need and leave you with no desire to ever depart. From unlimited ice-cream for the kids, complimentary water sports, inclusive buffets, and cocktail happy hours; staying at a resort can be a great way to relax and recharge, with comfort at your fingertips.
Cruise
Taking to the ocean on a cruise can be a fantastic way to catch up on rest between ports while soaking in the ever-changing scenery. Nowadays, cruises can feature incredible water parks, theatres, and even sky-diving simulators. Along with different destinations to explore, your floating village takes care of the little things; all you need to worry about is being back on board with plenty of time before the cruise takes off for your next adventure.
Bed and breakfast
Staying in a B&B can be a good way to chat with locals and sample some home-prepared cuisine. B&Bs often accommodate fewer guests, so you may find it quieter and more secluded than a hotel.
Hostel
Hostels are popular with younger travelers as they are often cheap and offer basic amenities; like large, communal kitchens and shared bathroom facilities. Rooms are usually shared dorms of anywhere between four to 20 people. Typically, the more people per room, the cheaper the accommodation will cost.
Breakfast may be included in your accommodation costs, but it's unlikely to be more than toast and basic cereals. If the lack of privacy doesn't bother you, staying in a hostel is a great way to meet people from all over the world on a budget. Private rooms are an option if you're willing to pay a little extra.
7. Book Your Flight
The best sites to book flights, according to Nordic Matt, are:
Skyscanner – Skyscanner is the best website for searching multiple destinations at the same time.
Momondo – A great platform for finding really cheap flights.
Google Flights – Like Skyscanner, Google Flights is great for open searches to multiple destinations.
Kiwi – Kiwi is great for finding lesser-known routes or smaller carriers.
AirTreks – AirTreks focuses exclusively on multi-destination RTW tickets.
For the best deals, book your flight about two-three months in advance.
8. See your doctor before traveling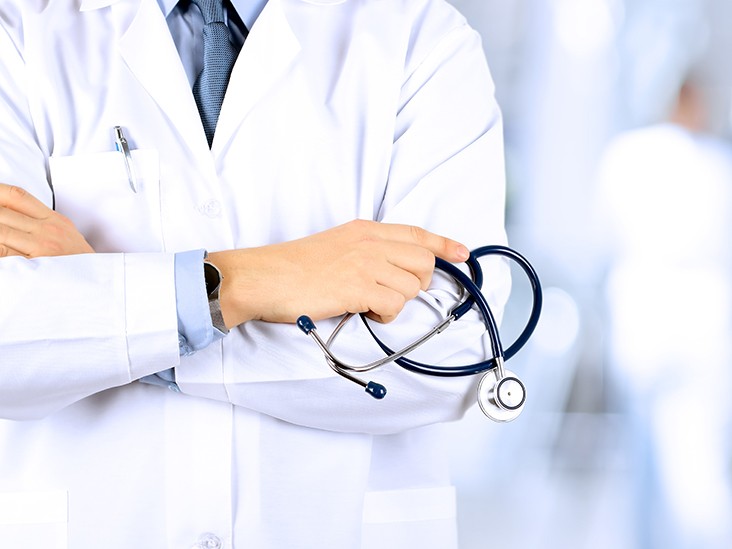 Photo: Healthline
Get your travel vaccinations
You may require some travel vaccinations before you go on holiday, depending on the country you're traveling to and its health risks.
When talking to your doctor, tell them exactly where you'll be traveling to, how long you intend to stay, and which activities you'll be joining.
Common vaccinations for travelers can include:
Hepatitis A and B
Typhoid
Japanese encephalitis
Yellow fever
Tuberculosis (TB)
Rabies
Tetanus
Even if you have traveled to your destination before, Healthdirect still recommends you see your doctor, as you may require a booster or there may be new health concerns for the country you're visiting.
Get a doctor's note for any medication
If need to take any prescription medication overseas, even over-the-counter medicine, it's a good idea to get your doctor to write a letter detailing the nature of the medicine, how much you'll be taking, and whether or not your medicine is for personal use or for someone traveling with you, like a child. It's also important to travel with all medicine in its original package to help with identification.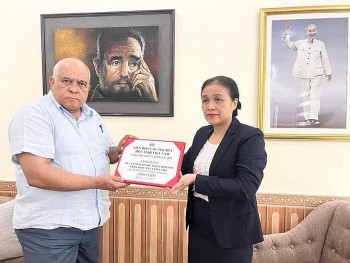 Focus
According to Cuba's News Agency Prensa Latina, on August 16, President of Vietnam Union of Friendship Organizations Nguyen Phuong Nga said that Vietnamese people will always stand by and support Cuba no matter what difficulties our friend is facing.