10 Best Summer Holiday Destinations In Asia
If you want to get away from the heat and crowds in popular European holiday destinations, you may want to spend the Summer in Asia. We rounded up 10 best destinations for summer holidays in Asia. Read on to find your most suitable one.
Whether you're looking to escape to a beautiful island or want to explore the outdoors, Asia has many places for you to visit. During the summertime (June through August), some destinations will experience intense heat and humidity and monsoon season, but don't let that stop you from enjoying yourself.
Here are the 10 best summer destinations in Asia to check out that we summed up from reliable websites:
1. Sumba Island, Indonesia
Summer in Indonesia is the very best time of year to visit when temperatures remain at a balmy and consistent 28°C throughout the region. But whilst the crowds head for more popular destinations, there's an exclusive island hideaway in remote eastern Indonesia that is the ultimate in privacy, romance, and with views of one of the most stunning locations on earth.
As aluxurytravelblog.com reported, Sumba Island is one of the few islands in Indonesia where you really feel as though you are perched on the edge of the world. Wild, rugged scenery, fertile jungle, and unspoiled beaches, it's where the majority of the population still follow the ways of their ancestors and is possibly Asia's dreamiest and unlikeliest beach destination.
Nihi Sumba Island has the winning dose of luxury combined with tribal edginess, and its reputation is unrivaled. World-class fishing, surfing, and diving are right on your doorstep, not to mention unforgettable activities that are absolutely beyond compare.
Ratenggaro village (Sumba island). Photo: come2indonesia.com.
2. Hoi An, Vietnam
While both north and south of Vietnam are soaking in summer, Hoi An is at its sunniest and driest in May, June, and July. This town may be the most well-preserved area of the country with a lazy river, mustard-yellow houses, Japanese bridges, Chinese temples, and quiet beaches a few kilometers away.
As exoticvoyages.com reported, most of the hotels offer bikes to guests to cycle down the roads and get into local life. Joining many visitors to wander the center streets which are banned from motor vehicles, sipping a glass of beer at a nice bar, and enjoying Cao Lau - a traditional noodle of Hoi An are some of many interesting things to do in this town. Yes, it's touristy, but Hoi An somehow still remains its dreamy atmosphere.
Once a month on the full moon, the locals will hang colorful lanterns to illuminate every street. Hoi An becomes magical. Paper lanterns are sold along the Hoai River for visitors. Buy one, light it, make a wish, then release it into the water. You now wait for your wish to come true. A miracle that Hoi An gladly gives you.
Hoi An Lantern Festivals: 27th June, 26th July, and 24th August.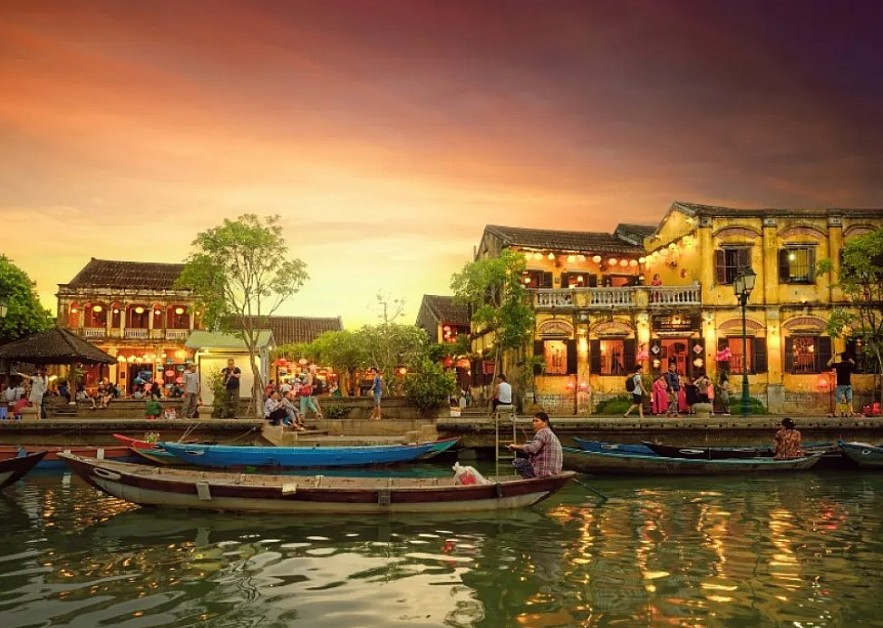 Hoi An, Vietnam. Photo: bigstock.com.
3. Bandar Seri Begawan, Brunei
Recommended Month to Visit: Any time from June to August
Brunei is a tiny country located on Borneo Island and bordering Malaysia in Southeast Asia. While it's not a touristy destination, it's a unique stopover destination to explore.
Bandar Seri Begawan is the capital and has plenty of attractions to visit. There is a mix of city life with museums and restaurants, tons of rainforests, and beautiful mosques, as lifeofdoing.com suggested.
There are a few museums to learn about the history of the country and the Sultan. Check out the Royal Regalia Museum and Brunei History Center.
One of the coolest things to do is to hire a boat and ride along the mangrove forest and Kampong Ayer, the floating village. The mangrove forest may have a few proboscis monkeys hiding. The floating village is also fun to walk around and see how people live above the waters. You may be even invited to someone's house for a meal.
Visit the two famous and picturesque mosques, Sultan Omar Ali Saifuddien Mosque and Jame' Asr Hassanil Bolkiah Mosque. They are beautiful with the architecture and colors while also showing opulence with gold plating everywhere. Since Brunei is an Islamic country, please have proper clothing coverage. The mosque will provide robes to cover the clothes.
If you visit during the summer, there are a few holidays to know as places will be closed. July celebrates H.M. Sultan's birthday and Eid al-Adha (Feast of the Sacrifice), and August has Al-Hijra (Hijri New Year.)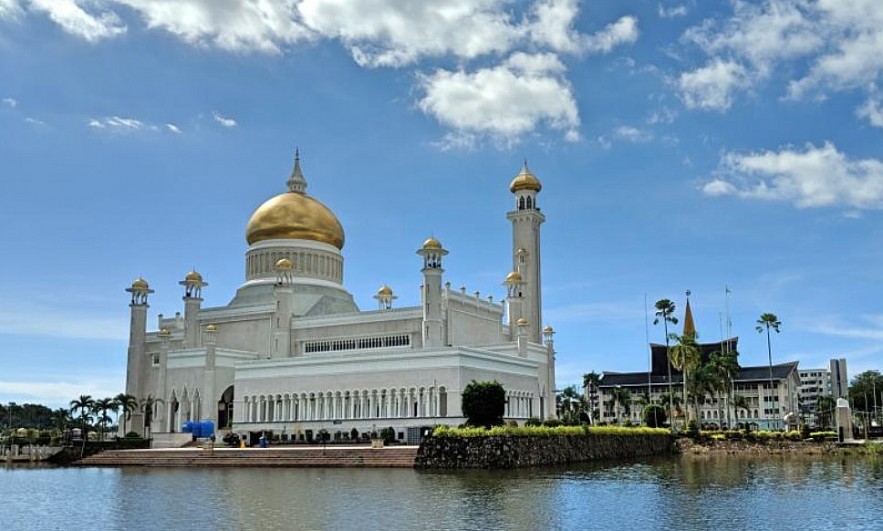 Photo: lifeofdoing.com.
4. Koh Samui, Thailand
Koh Samui (Samui Island) is a popular resort island in the Gulf of Thailand with stunning beaches and plenty of fun activities. This cosmopolitan beach destination attracts a wide range of visitors, from budget travellers staying in simple beachside bungalows to the wealthiest holidaymakers enjoying the luxury of one of the many 5-star resorts and villas on Koh Samui, hotels.com reported.
There are 3 main beach towns on Samui island, each offering different experiences. From the hustle and bustle of Chaweng Beach to the lively yet relaxed atmosphere of Lamai Beach and the timeless feel of Bophut's Fisherman's Village, Koh Samui is unique among Thailand's islands in maintaining a broad appeal for many types of visitors.
Koh Samui attractions extend beyond the beautiful beaches the island is known for, though they are definitely attractive in their own right. If you want a break from all of that lounging in the sand, though, there are a host of unusual things to see, which make the most of the island's unique culture and charms.
Many of the best things to do in Koh Samui lean more towards low key, natural attractions, which best suit's the island's general ambience. Why would you bother to visit a high-tech theme park when the whole island is your playground? Instead, you can enjoy some truly remarkable sites of historic, cultural and religious significance as well as sights of breathtaking natural beauty.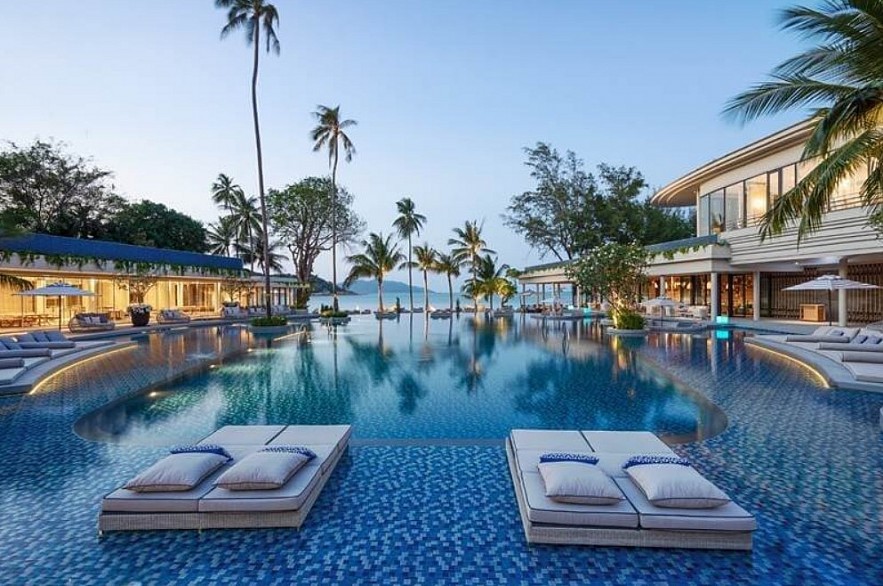 Meliá Koh Samui features a two-level infinity pool with sunken seating areas, overlooking Choeng Mon Beach, on the north-eastern tip of Koh Samui in the Gulf of Thailand. Photo: balconymediagroup.com.
5. Nha Trang, Vietnam
With its nearly 10 km of finest beaches, Nha Trang is amongst Vietnam's prime holiday destinations in Asia, ideal for a beach retreat. Ringed by a necklace of hills and with a sweeping crescent beach it enjoys a stunning setting and its warm waters making it an ideal spot for scuba diving all year round. What adds to the charm are the vast array of bars, restaurants which make for the nightlife of this spot.
The best things to do after dinner in Nha Trang become good reasons to explore this unique beach town after sunset, as hotels.com reported. Neighbourhood bars and lounges draw in the city's fun-loving backpacker community while Tran Phu's vibrant beach clubs attract more affluent late-night revellers. Boasting plenty of alcoholic offerings, local and international cuisine, as well as varying music genres, these nightlife hot spots are great for mingling with the locals and fellow travellers through the wee hours.
Things to do in Nha Trang:
-Check out the Bao Dai Villas here for a terrific view of the bay.
-Take a trip to the other beautiful beaches such as Doc Let Beach, Dai Lanh Beach and Bai Tru Beach.
-Visit the National Oceanographic Museum of Vietnam for the sharks, turtles, coral reefs, lionfish, sea horses.
-Visit the Alexandre Yersin Museum and Long Son Pagoda.
-Take a ride on the world's longest overwater cable car to Vinpearland.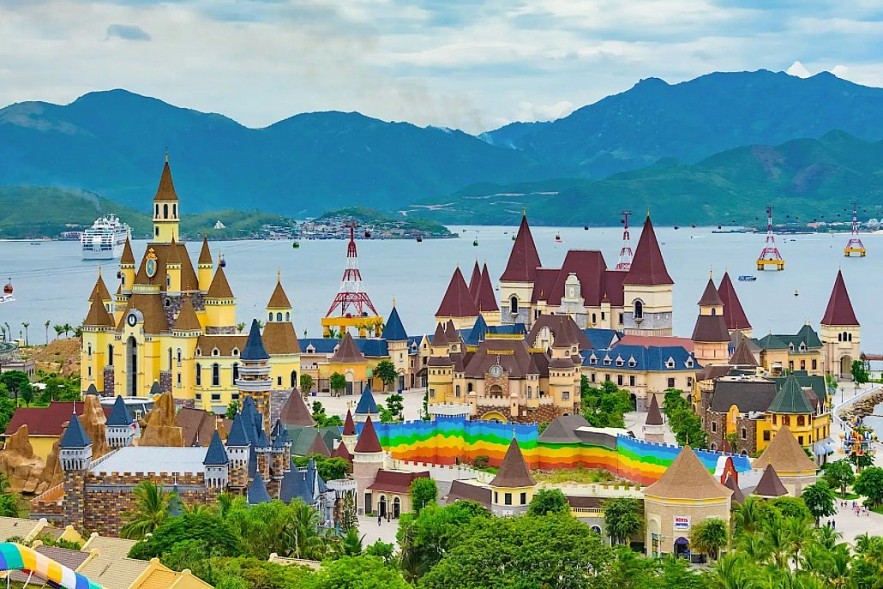 VinWonders Nha Trang Vinpearl Land. Photo: hotels.com.
6. Boracay, Philippines
Despite its small size, Boracay is still awarded as one of the world's top destinations for relaxation thanks to its white-sand beaches and lively nightlife, as exoticvoyages.com reported. For those seeking a revelry like those on Koh Phangan, head to Station 2 on White Beach, which is the center for eating, shopping, and partying.
Puka Beach is an image of what people expect on a tropical island with white sand, clear water, and low density. There are few services so it's better to experience Puka as one of the stops during a day trip. Bulabog Beach on the eastern side, on the other hand, is worth spending a whole day if you are chasing adrenaline surge. The beach is considered among the top beaches in Asia for kitesurfing. For something uncommon, the Philippine Mermaid Swimming Academy offers fantastic lessons: swim with a mermaid tail.
The nightlife in Boracay has a reputation for being over the top, as hotels.cn reported. Party animals love Boracay as there are countless beach bars and nightclubs that keep pumping until very late into the night. The happy hours here are incredibly long, with some bars on White Beach offering 'buy 1, get 1 free' drink specials from 4pm until around 9pm. And many of them stay open until between 1am and 3am.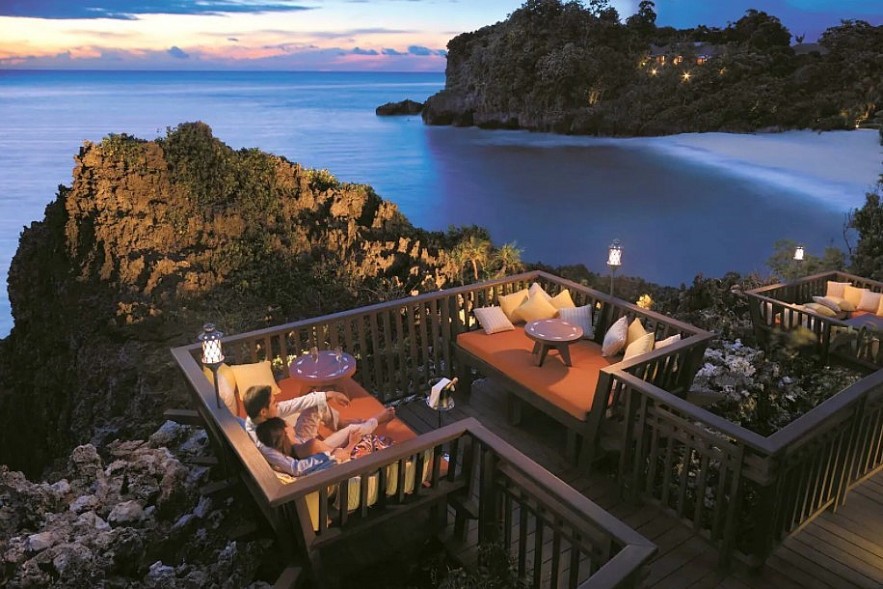 Photo: hotels.cn.
7. Okinawa, Japan
According to tripstodiscover.com, you could travel to Okinawa in Japan for the food alone, but the city's subtropical ambiance is what will lure you in during summer. You'll find colorful flowers and lush landscaping that bloom throughout the year, while its white sand beaches and clear turquoise waters are hard to resist.
Spend your time island hopping around the more than 160 islands, go hiking and birdwatching in the Ufugi Nature Museum or go on a scuba diving adventure at Miyako Island. If you like history, visit the Shuri Castle that dates back to the 14th century.
Scrumptious food aside, a visit to Okinawa would transport you straight to heaven. The only prefecture in Japan that is truly subtropical, Okinawa is a paradise where colorful flowers of the subtropics bloom the year-round. Filled with gorgeous semi-tropical, white-sand beaches and clear turquoise water, it is amongst the perfect summer vacation destinations in Asia.
Things to do:
-Island-hopping – With more than 160 gorgeous islands, make sure you plan for Gahi-jima, Agenashiku-jima, Irabu-jima, Shimoji-jima and Kume-jima atleast.
-Go hiking, canoeing and bird watching in the Ufugi Nature Museum.
-Watch the manta rays at the Kerama and Ishigaki Island.
-Go Scuba diving at Miyako Island which has Japan's largest coral reefs.
-Visit the historical Shuri Castle and city gates built in the 14th century.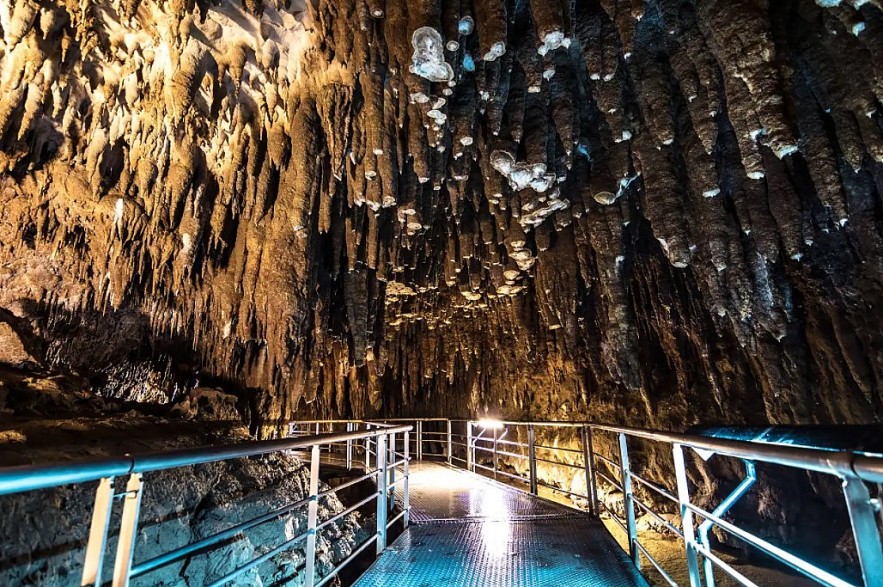 Gyokusendo Cave. Photo: hotels.com.
8. Seoul, South Korea
History clings to this technologically innovative metropolis, with manicured gardens, green spaces, and cycle routes providing breathing space to this 24 hour city. And the public transport is excellent, meaning that getting around with kids is very easy.
The Watertree Family's visit to Seoul was made all the more special by staying in a traditional hanok. Their top three recommendations for things to do in Seoul with kids are LotteWorld (an amusement park and perfect for a rainy day), The Hidden Garden, and watching the Changing of the Guard at Gyeongbokgung Palace.
However, summer in South Korea can bring torrential monsoon rains, so make sure you pack an umbrella. More than half of the country's annual rainfall comes down in July and August, and July sees the brunt of it. The humidity levels can be high, and it may feel muggy and uncomfortable as the temperatures begin to creep towards the high 20s - with 27°C the likely maximum in Seoul.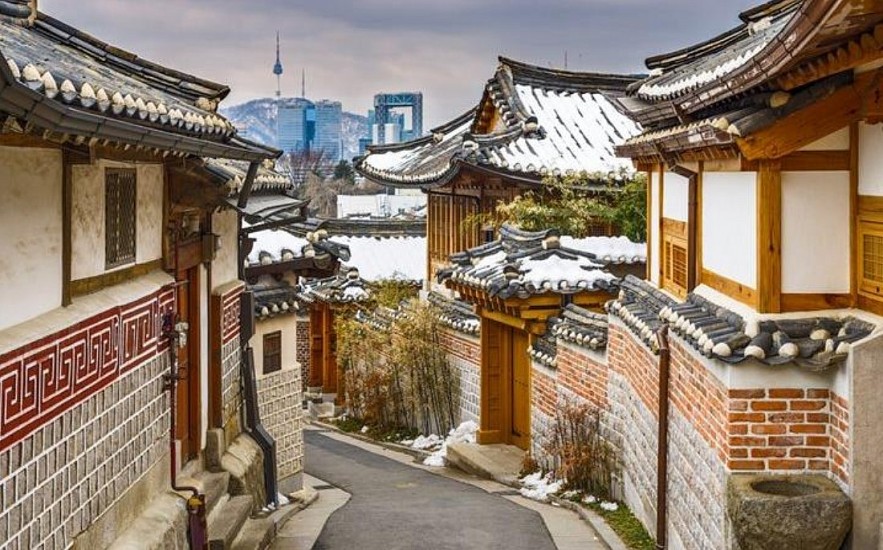 Photo: jetstar.com.
9. Phu Quoc, Vietnam
Phu Quoc's gleaming white sand beaches have earned it the nickname "Pearl Island", but the island's environmental conservation efforts and cultural heritage deserve as much attention as its picturesque sand and surf. Fishing and agriculture remain primary industries, and more than half the laid-back island has been protected by a UNESCO Biosphere Reserve since 2006.
Home to fish sauce, pepper, and pearls, Phu Quoc offers both luxury and local life, with clean water by day and clear skies at night. Phu Quoc is warm and comfortable year-round, with an average temperature hovering around 27°C. It's coolest in the dry season between October and March.
As vietnam.travel reported, Phu Quoc's 150-kilometer coastline, with gentle waves and transparent turquoise water, makes it Vietnam's most popular destination for water sports. If you'd prefer to lounge, head to Long Beach, which spans 20 kilometers of unobstructed sunsets. Further north, dirt roads and secluded resorts keep tree-lined beaches like Ganh Dau and Bai Thom hidden from crowds.
Adventurous travelers can trek the mountain range that spans the length of the island, but even short walks through the evergreen forest reward explorers with waterfalls, rock pools, and caves.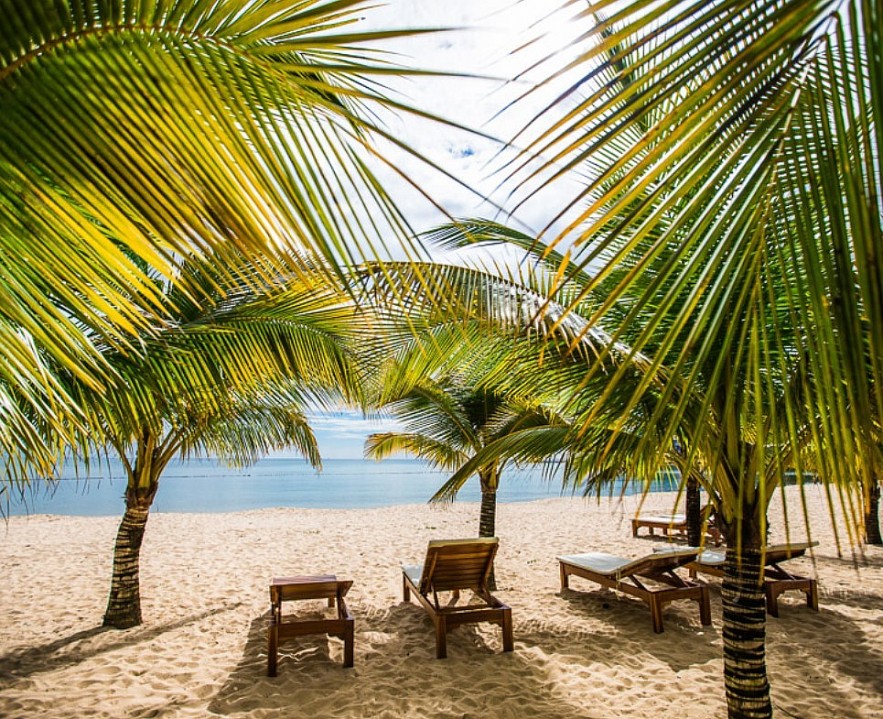 Photo: vietnam.travel.
10. Andaman and Nicobar Islands – India
Andaman and Nicobar Islands are among the best places in Asia to spend your summer vacation and have fun, with almost zero chances of raining. You can enjoy the sun and the beach to just relax or go for a swim or even diving. During this time the weather is much more pleasant and even if it gets a little rough at the beach, there are lots of areas to explore in the city.
The islands and the beaches are very beautiful and can be great places for water sports. You can also take advantage of the better prices of this place and spend more days on vacation in Andaman and Nicobar. Plantlife and wildlife on these islands make it a wonderful experience along with the local foods and friendly people. These fascinating features, make this island one of the best summer destinations in Asia, as tripways.com reported.
It is very important to check the weather and come prepared.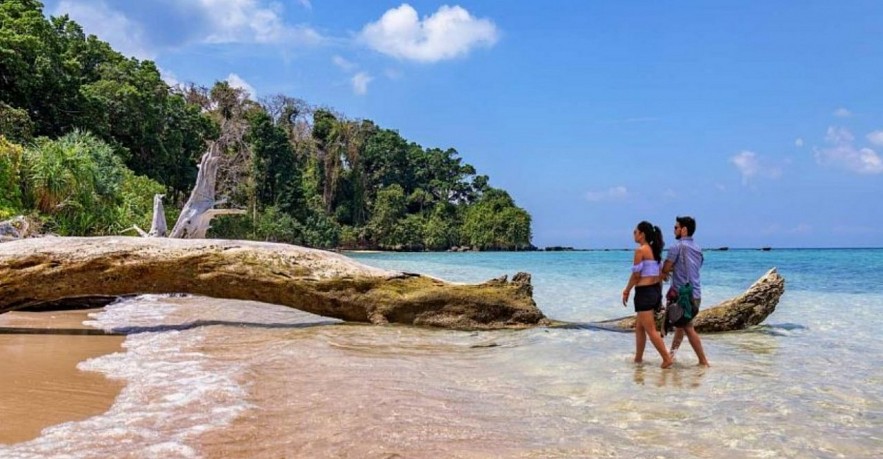 Andaman and Nicobar Islands | Photo: Shutterstock Images.
The Best Time: From April to July
The Best of Andaman and Nicobar Islands: Beautiful beaches and watersports; Lower prices for budget tours; Great place to visit both the beaches, nature, and the towns; Rich with wildlife.
Do Not Miss: All the islands are worth the visit and you can visit as many as you can; There are a lot of green areas on the islands which you do not want to miss.