A Vietnamese City Listed among 25 Most Beautiful Cities in the World
The ancient Hoi An town in Vietnam's central province of Quang Nam, has been named among the world's 25 most beautiful cities by US magazine Travel Leisure.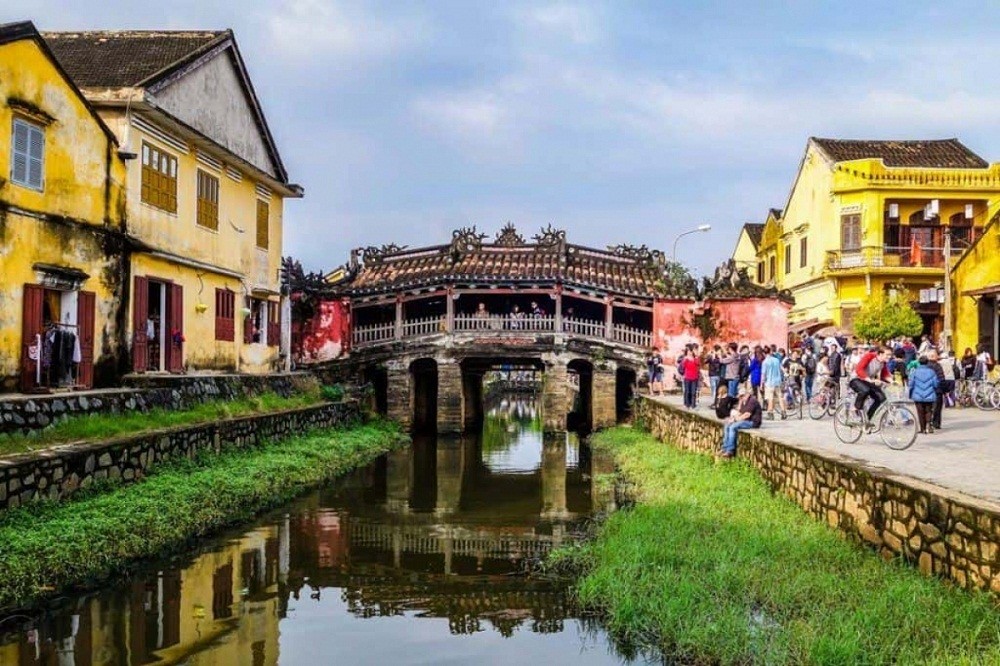 Exploring beautiful strests of Hoi An ancient town in central Vietnam. Photo: Alesha Bradford & Jarryd Salem
Hoi An, the sole representative of Vietnam, is ranked among the 25 most beautiful cities as suggested by Travel + Leisure US travel magazine in a recent article.
According to the magazine, Hoi An is a little jewel of a riverside city, and one of Vietnam's most beautiful places to visit. Its amazingly preserved old town (a UNESCO World Heritage Site) feels practically untouched by the modern age. "Luckily, the city was spared the ruin of the Vietnam War, so Hoi An harbors hundreds of historic timber-frame houses, as well as sacred temples, pagodas, and a Japanese bridge from the 1700s," Travel Leisure wrote.
One of the first things you'll notice is that the place is steeped in a rich yellow hue. Streets strung with lanterns and heavily traversed by cyclists are other hallmarks of the scene. Join the locals and go on a bike ride, or opt for a cooking class, a riverboat ride, tea time at a local cafe, a beach day, or a trip to the tailors for expert bespoke clothing, the magazine suggests.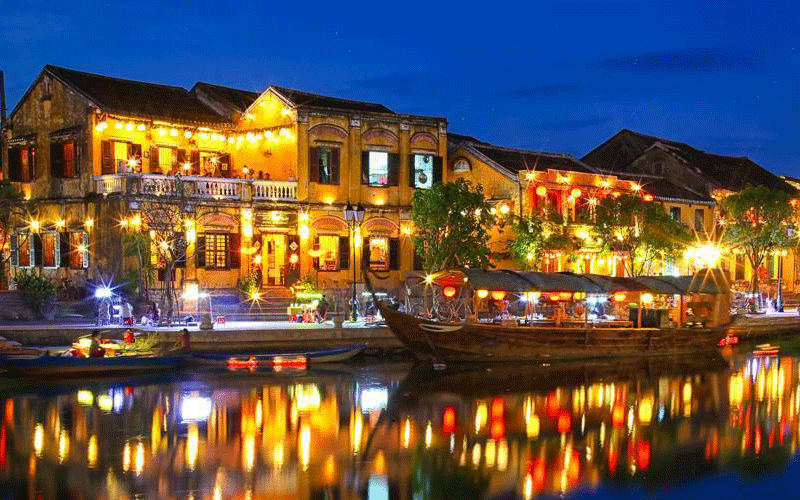 Colorful floating lanterns are also a distinct feature of Hoi An, which hosts the lantern festival on the 14th day of each lunar month, when all electric lights of the town are switched off. Photo: VOV
Other by-no-means-exhaustive list of the world's most beautiful cities are Barcelona, Spain; Queenstown, New Zealand; Istanbul, Turkey; Paris, France; San Francisco, California and New York City (USA); Palermo and Rome, Italy; Cape Town, South Africa; Seoul, Republic of Korea; Cartagena, Colombia; Kyoto, Japan; Rio de Janeiro, Brazil; Tbilisi, Georgia; London, England; Buenos Aires, Argentina; Dubrovnik, Croatia; Sydney, Australia; Sedona, Arizona; Chefchaouen, Morocco; Taipei, Taiwan (China); Edinburgh, Scotland; San Miguel de Allende, Mexico; and Singapore.
Recently, Dubai-based Time Out magazine has also listed Hoi An among "the very best places" to travel to in July with warm weather.
"As the monsoon rains fall in Hanoi and Ho Chi Minh City, savvy travelers in Vietnam head to the central coast where the weather is dry and warm," the magazine said.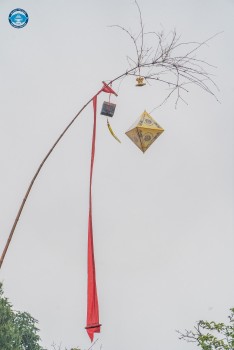 Viet's Home
In the past, the Neu pole (a tall bamboo pole with red garment strips used to ward off evil spirits during the lunar New Year) lowering ceremony at the royal palace of the Nguyen Dynasty was performed to mark the end of the New Year holiday and prepare to enter a new working year.