A village with no water nor electricity in Hanoi's center
Living only about 3 km from the city center, but people on two banks of the Red River have to live in substandard shacks.
Hanoi is surrounded by the Red River with large currents and fertile silt. With long-standing residential history, the two riversides are always crowded. Stretching from the residential areas of Hoan Kiem, Ba Dinh, Tay Ho districts to the middle of the river is blank space with a green color of trees and crops. This place is used to be called "middle ground" as people use the land here to cultivate, and the river here to swim.
Mr. Pham Van Thi, a resident of the area, shared: "The land along the river is fertile. Vegetables and grass grow easily, I don't need to add fertilizers." However, no matter how fertile the land is, vegetables grown here mostly bring little interest, because the land use rights here belong to Hanoi city, so people only grow "temporary" kinds of trees, ready to give back the land whenever being asked.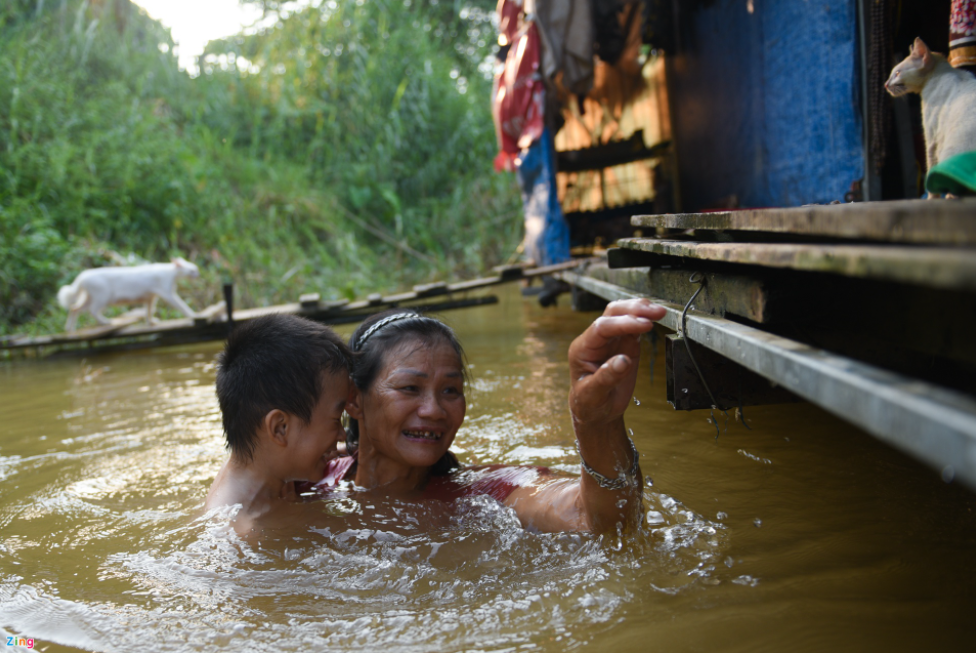 (Photo: Zing News)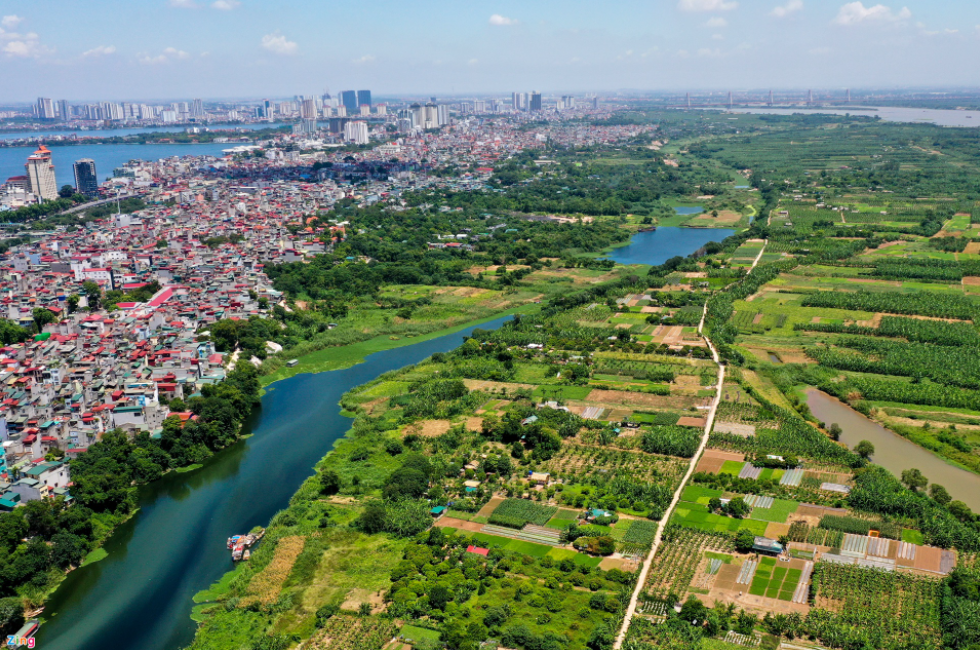 (Photo: Zing News)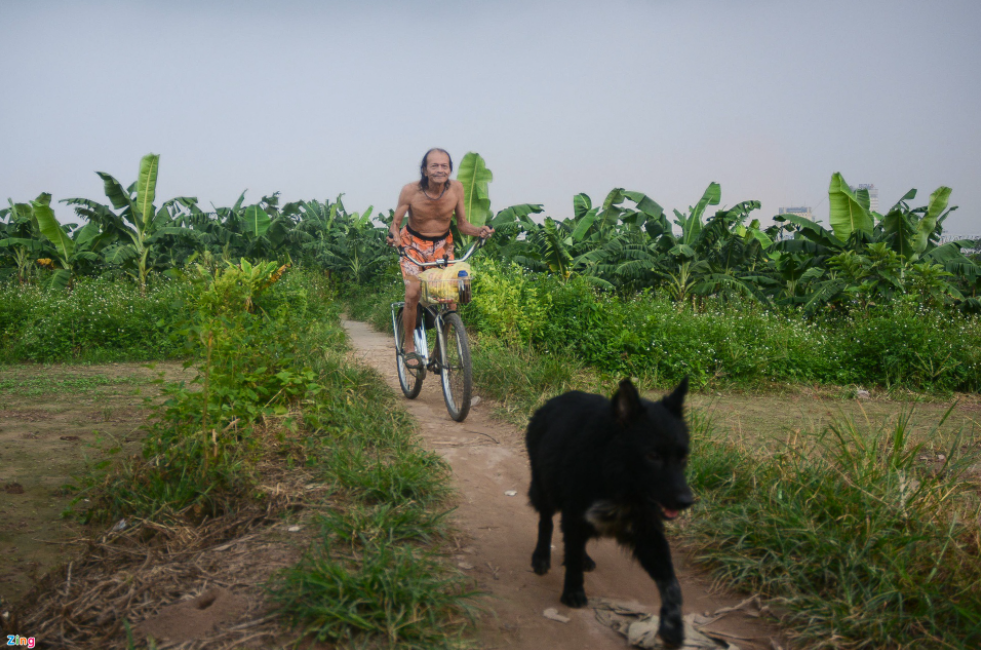 (Photo: Zing News)
Along the riverbank, there are 3-4 large and small swimming sites. Each site presents dozens of people, from children, youth to the elderly. No one remembers how long these riverside swimming sites have existed, but for a long time, swimming becomes a very familiar living image here.
Located close to the edge of the Red River, Phuc Xa (Ba Dinh) dormitory area with old cement-tiled roofs has existed for more than 20 years. The houses here are long, consisting of dozens of rooms. This is known as the lodging area for people from other provinces who come to Hanoi to earn a living with low income. Most of them are workers in the Long Bien night market.
Ms. Pham Thi Ngat is a State official, moved to Hanoi in 1992. She owns 30 rooms of about 500 square meters in Phuc Xa ward. In the past, this was the land for agriculture along the river. Later, she built rooms for rent at a cheap price.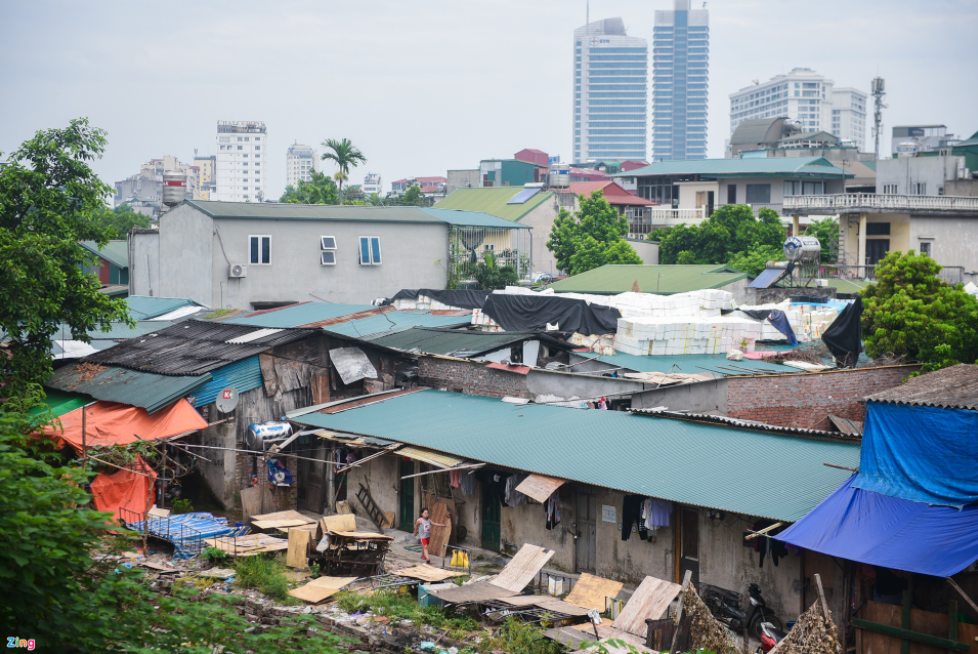 (Photo: Zing News)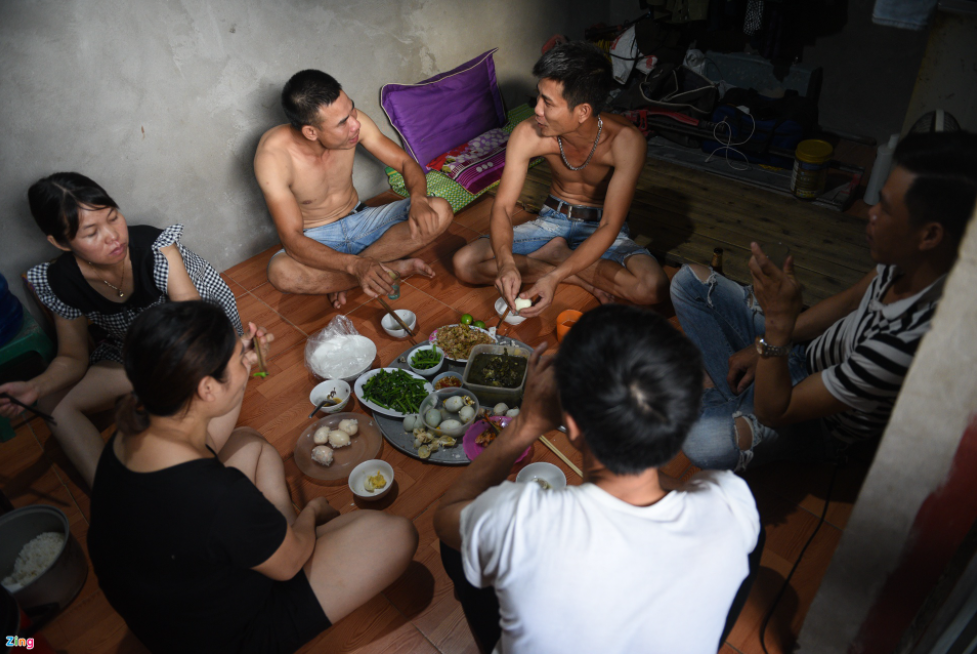 (Photo: Zing News)
(Photo: Zing News)
(Photo: Zing News)
The small rooms are the accommodation of 2-3 workers. A room just about 10 square meters, fits a bed, a wardrobe, a cooking shelf. People in the neighborhood go to work from 10 pm until 6-7 am the next day. They spend most of their daytime time resting and eating in their rooms.
Hanoi's weather on hot days is considered "extreme" for residents in this area. Sitting in the small house at dusk, Mr. Pham Van Binh dined with sweat drops on his forehead. "In these days, it is so hot that I can't sleep, so I have no strength to go to work," he sighed
"The living residence of the working class here is not spacious, not beautiful, but we happily live together," said Ms. Tuoi, a resident. She added that there were families living here for decades since the first days the neighborhood was built.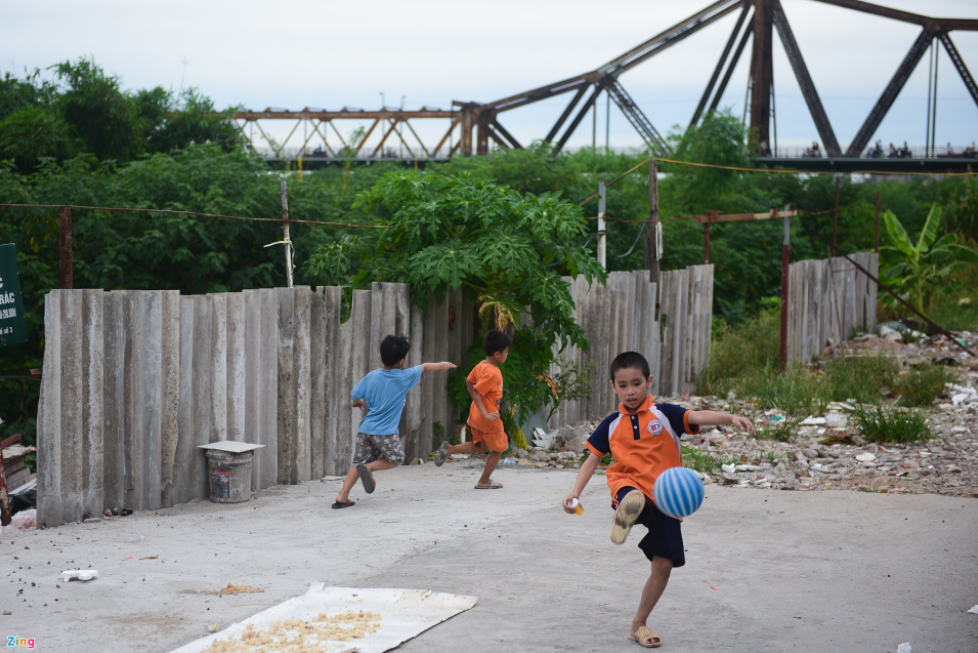 (Photo: Zing News)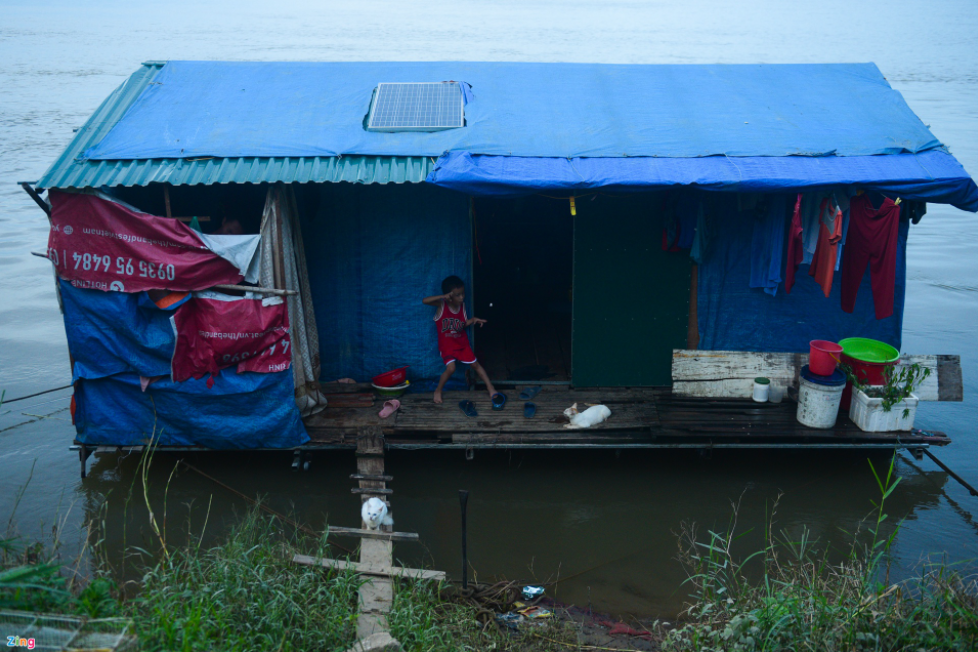 (Photo: Zing News)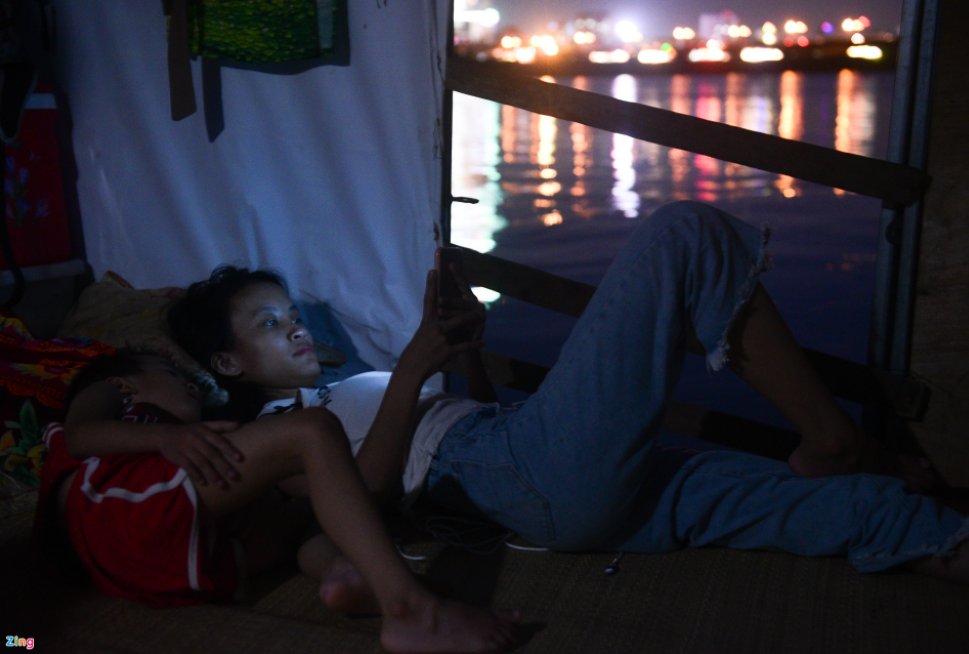 (Photo: Zing News)
Ms. Oanh, her daughter, and her grandson have been living in an old twenty-square-meter boat for twenty years. Her grandson, Hieu, 5 years old, is a Hanoian even though it took a lot of effort to claim his household registration. Over the years, some parts of her boathouse have been broken during floods. However, she still tries to repair the boat so that her family can stay here, because, according to Oanh, "life here is still better than in my hometown".
The people of this village, which includes nearly 30 dozen households, live close together by the river bank. Until now, they have no electricity or clean water. A few agencies supported people here with solar panels, batteries. However, in the winter, they still do not have enough electricity for daily activities.
(Photo: Zing News)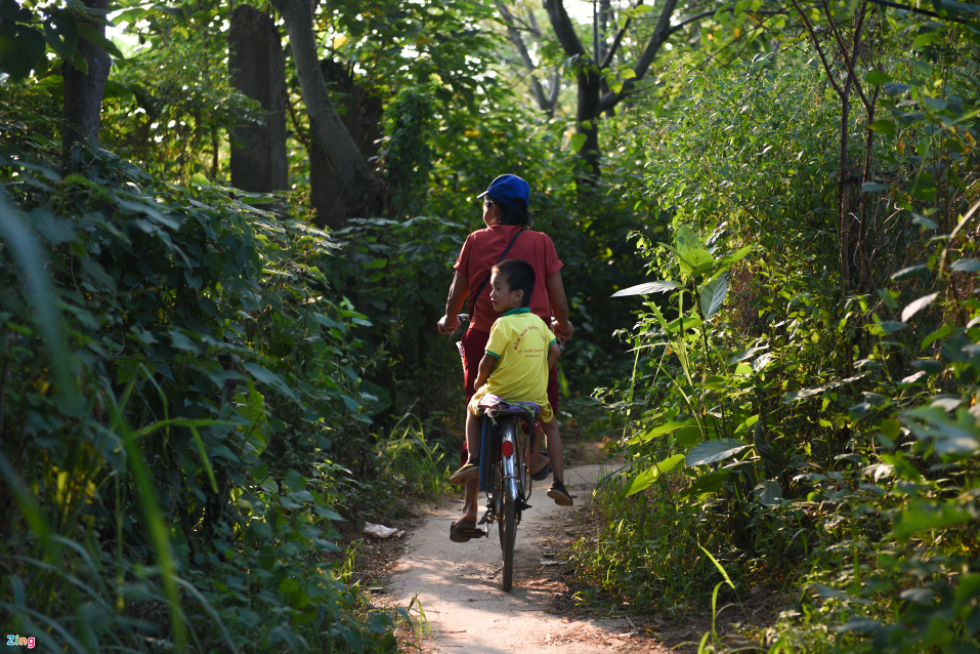 (Photo: Zing News)
Though located only about 3km from Hanoi's iconic Hoan Kiem lake, the only road connecting the village and Hanoi center is a rough trail at the foot of the Long Bien bridge. Every day, Oanh rides her grandson to school on her bicycle.
Life in the village depends much on the weather. Therefore, residents here all hope that the flood season each year does not last long. When asked where she hoped to go if she had another house, Oanh just said she did not know. "At least, I don't have to pay the rent now," said the woman.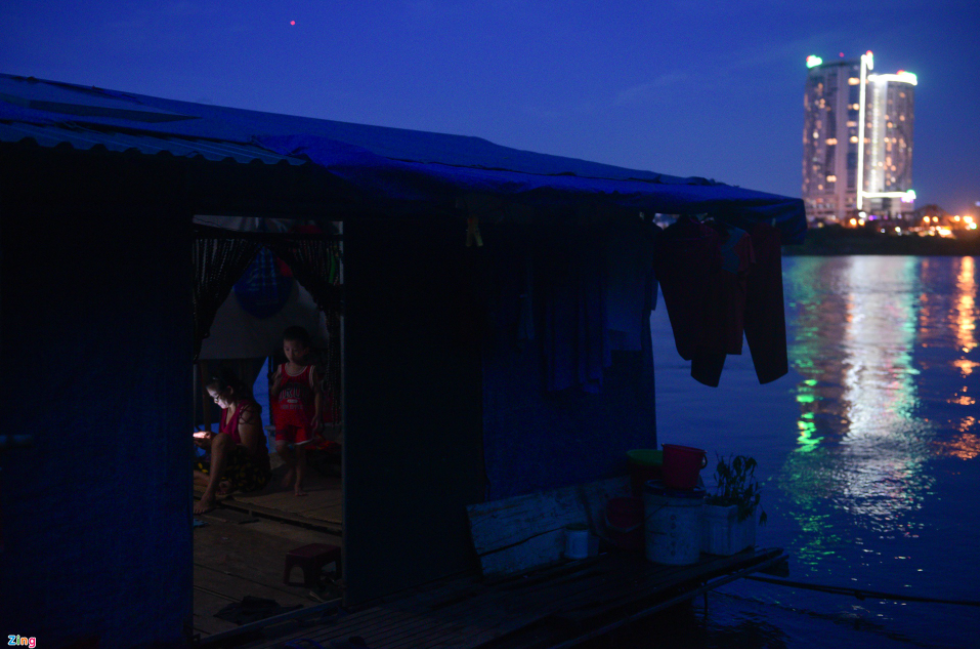 (Photo: Zing News)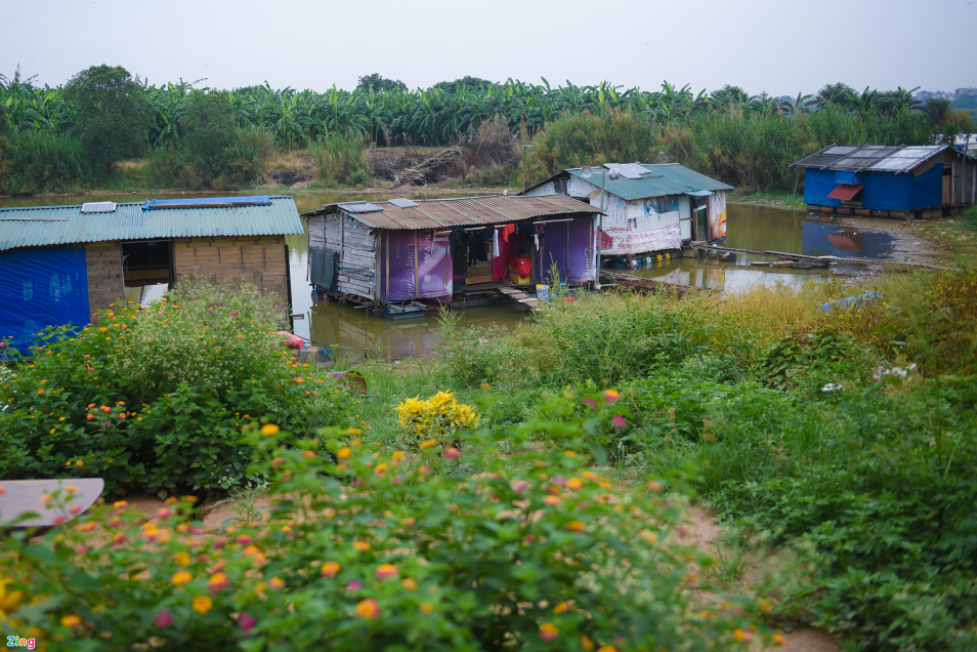 (Photo: Zing News)