World Vision builds cement road to for remote village of Dien Bien
In partnereship with World Vision, the community in Chieu Ly Village (Sa Long Commune, Muong Cha District, Dien Bien Province) renovated a rocky road which connects the village to a commune center.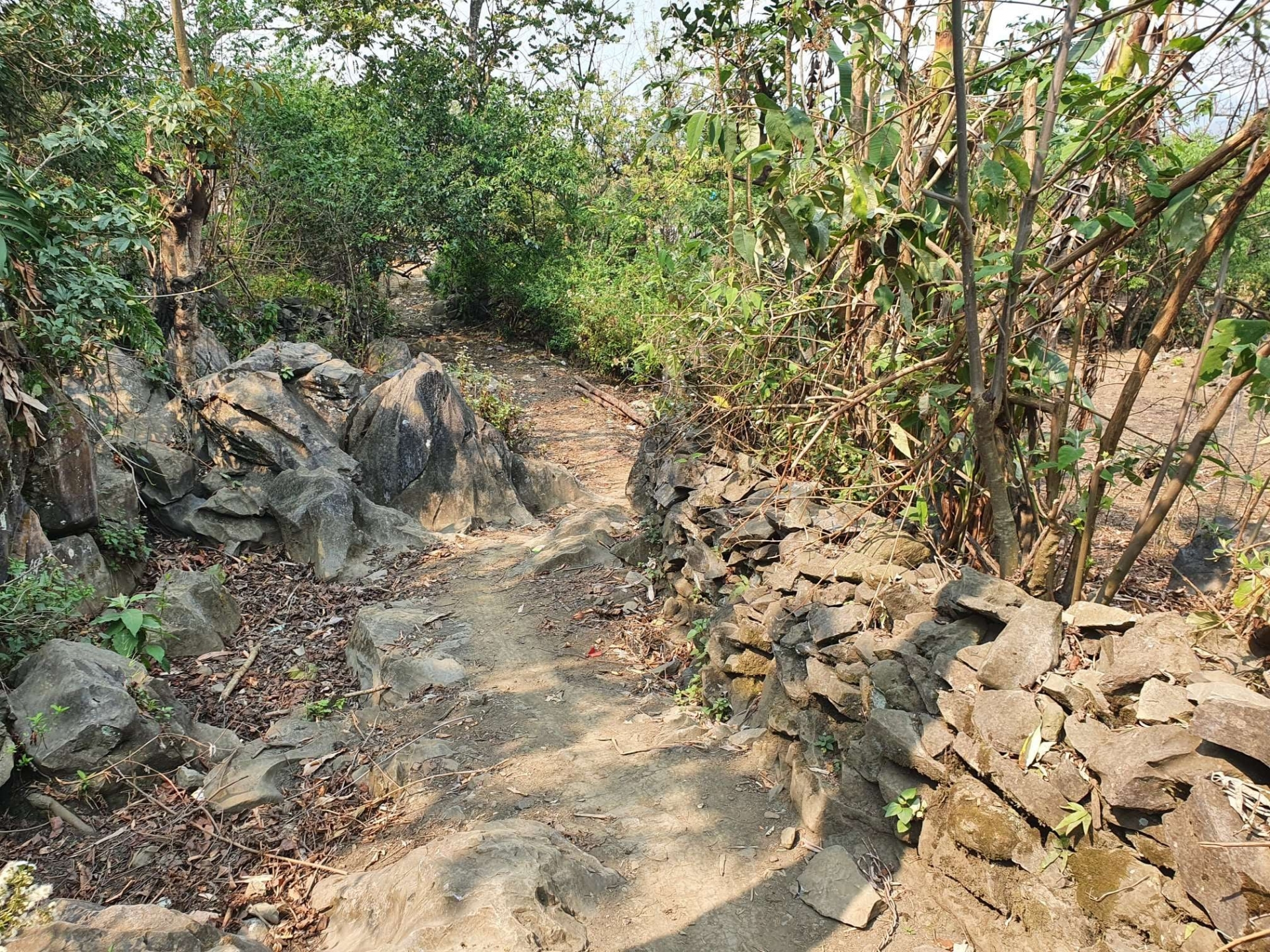 Before the road project, the old road was steep and rocky and would become muddy, especially during rainy days. Source: World Vision Vietnam
Chieu Ly Village (Sa Long Commune, Muong Cha District, Dien Bien Province) has 82 households, with 67 percent of poor households and 127 most vulnerable children.
Before, the road from the village to the commune center was a dirt road, steep and rocky. In the rainy season, the road became muddy and slippery, making it difficult for people to travel. There were also reports of accidents among children. The project addresses the risk the locals and children had to go through every day.
In addition to the efforts to equip people in the project areas with the necessary knowledge and skills to improve their livelihoods, ensure better health and nutrition and protect children, World Vision Vietnam also supports communities to improve facilities, making their living condition more comfortable.
Facing this situation, World Vision Vietnam has recently joined hands with the local authorities and people to rebuild the concrete road, with a total cost of more than VND 112 million (USD 4,800).
This meaningful activity was proposed, implemented and monitored by the community. Projects like this help increase people's participation to improve their own living conditions, thereby helping to maintain a safe living environment for all children, especially the most vulnerable ones.
This program is effective and meets the community needs. Source: World Vision Vietnam
World Vision Vietnam mainly focuses on conducting activities for children's well-being particularly in some fields like health, education, children's participation, and children protection
Since 1990, World Vision has joined hands with the Vietnamese government and other non-governmental organizations to carry out many relief, development, and advocacy programs. World Vision currently operates in about 15 cities and provinces throughout Vietnam./.