Absorbing impressive green algae season in Tri An lake
During the algae season, Tri An lake, Ben Nom, Dong Nai owns its magical beauty with special green color, which create an attractive place for photographers to hunt impressive pictures.
In recent years, green algae in Tri An lake (Ben Nom, Dong Nai) is growing more and more strongly. Algae usually appear in the summer, from July to September. The lake covered with algae turns into green color and becomes eye-catching to any observers.
Ben Nom is about 100 km from the center of Ho Chi Minh City. Tourists can move along the National Highway 1A, then turn to Highway 20 or take the highway to save time for traveling.
Photo: Zing News
This road will not be too far for those who love to travel. It takes just over 1 hour of driving to admire the immense beauty of Tri An lake.
Observing Tri An Lake at dawn is a special experience you should try. The green color of the algae will change accordingly with the sunshine on the lake water.
Tri An lake attracts tourists not only in green algae season but also on weekends. It is knowns as an ideal place for camping and enjoying quiet atmosphere.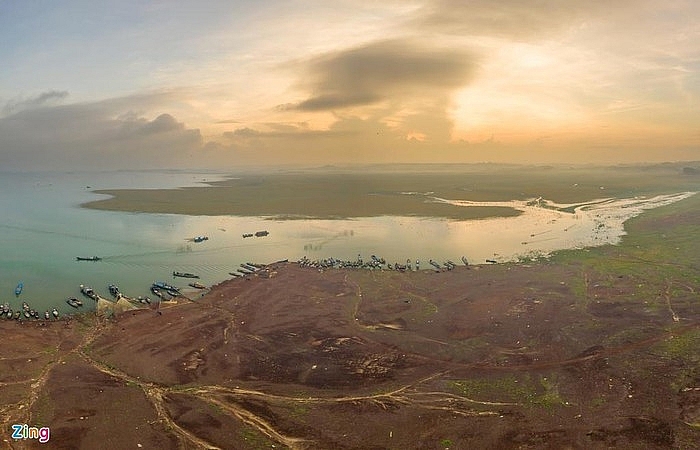 Photo: Zing News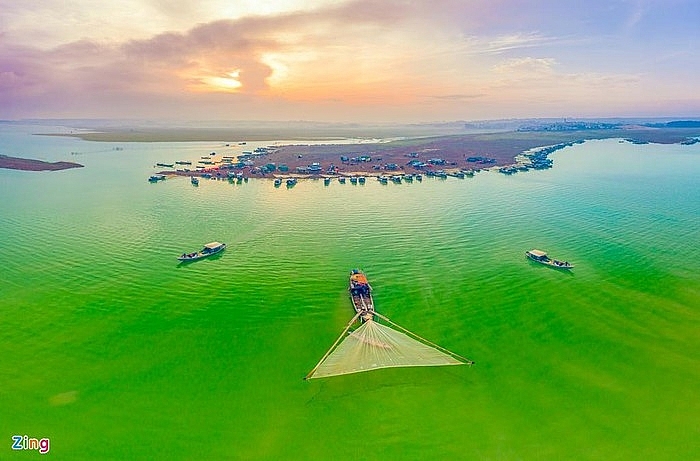 Photo: Zing News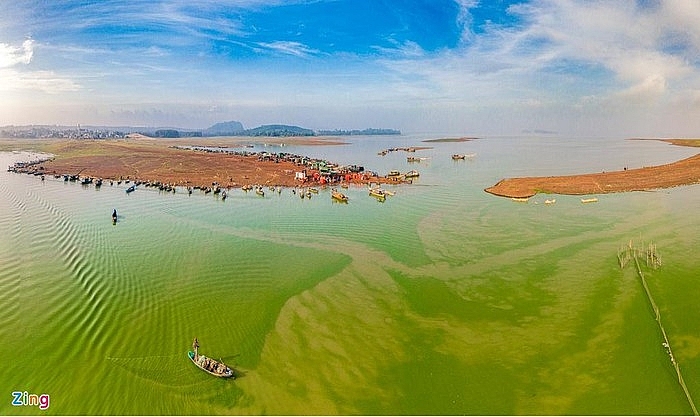 Photo: Zing News
Tri An lake is actually an artificial lake located on Dong Nai river,. It is responsible for storing water to supply to Tri An hydroelectric power plant in Dong Nai.
When coming here, tourists can walk the alluvial grounds to admire the lake and the idyllic life of local people on the boats along Ben Nom.
Photo: Zing News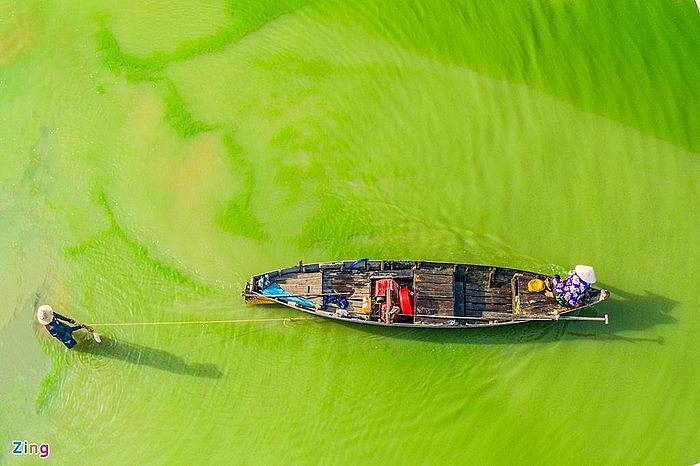 Photo: Zing News
Photo: Zing News
Besides Ben Nom, other peaceful destinations in Tri An Lake include Ma Da forest and Nam Bau island, which are suitable for trekking or group picnics.
Being different from the brilliant blue of the ocean, the green color in Tri An lake is gentle, cool and creates a very peaceful and pleasant feeling for any observers.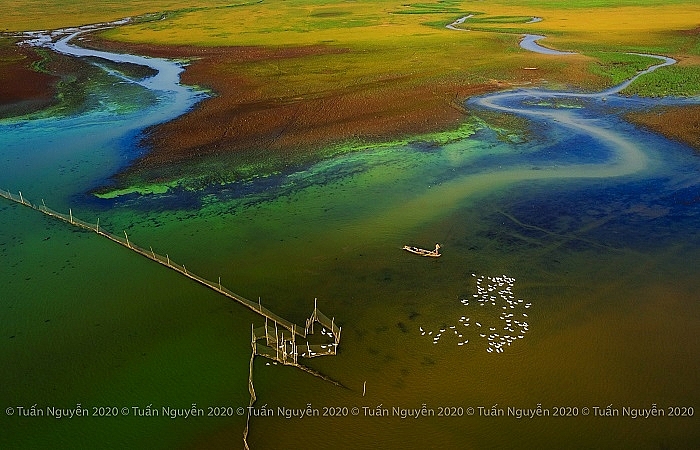 Photo: Tuấn Nguyễn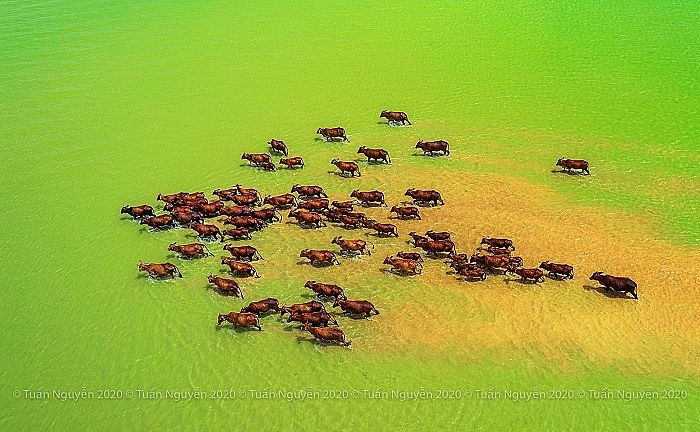 Photo: Tuấn Nguyễn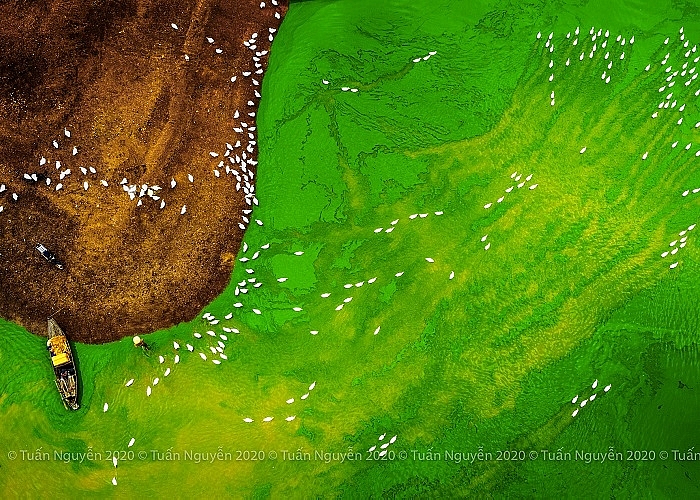 Photo: Tuấn Nguyễn