Admiring the 3,000 Year Legacy of Sa Huynh
Lasted from the beginning of the Christian era until the second century AD, Sa Huynh culture has unique historical value and meet the criteria for ranking as a special national relic.
Located about 45 km south of Quang Ngai city, Sa Huynh cultural relic complex (Duc Pho town) is close to the National Highway 1 and North-South railway. Quang Ngai Provincial People's Committee is about to propose Sa Huynh culture as a special national relic.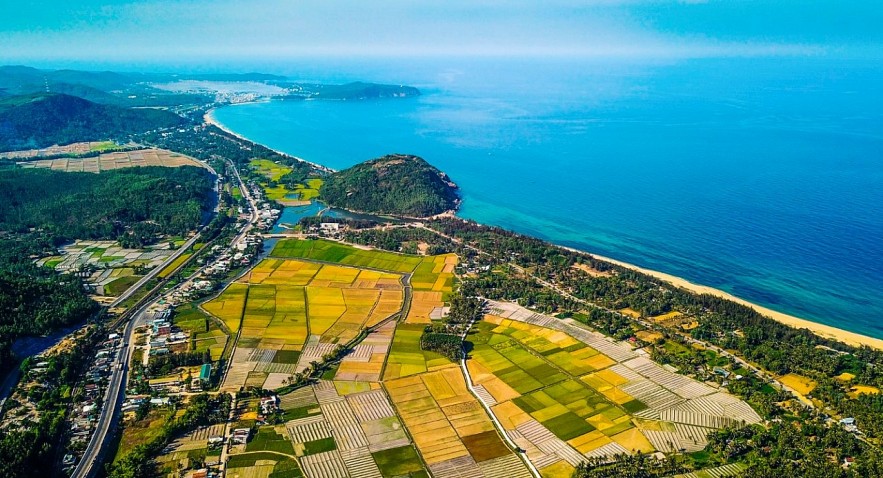 Photo: zing.vn.
Sa Huynh cultural relic complex consists of 5 sites, spread over an area of 480 hectares with famous landscapes such as An Khe lagoon, Phu Khuong, Long Thanh, Thanh Duc, Go Co ancient village, etc. They stretch continuously in the lagoon, sea and sand dunes of Sa Huynh.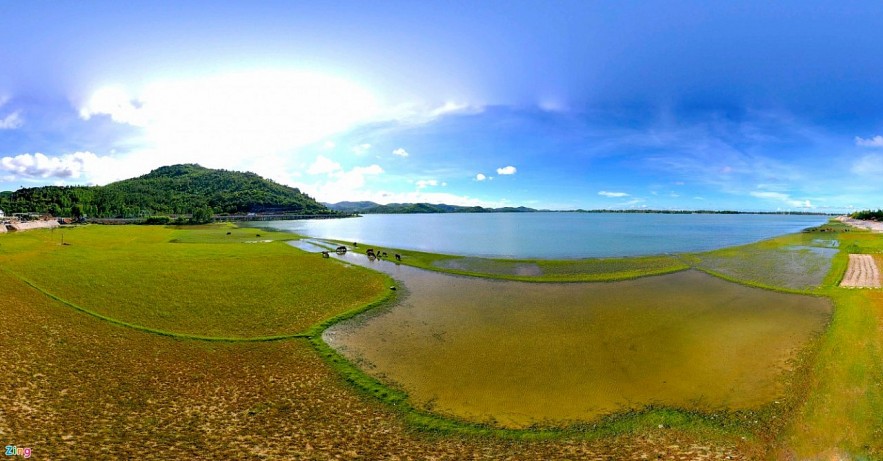 Photo: zing.vn.
An Khe freshwater lagoon is considered the heart of Sa Huynh cultural relic. In 1909, a French archaeologist named M.Vinet, first discovered about 200 tombstones on the coast of Sa Huynh, near the ancient village of Go Co. That archaeological site is called Dépot à Jarres Sa Huynh (Kho chum Sa Huynh).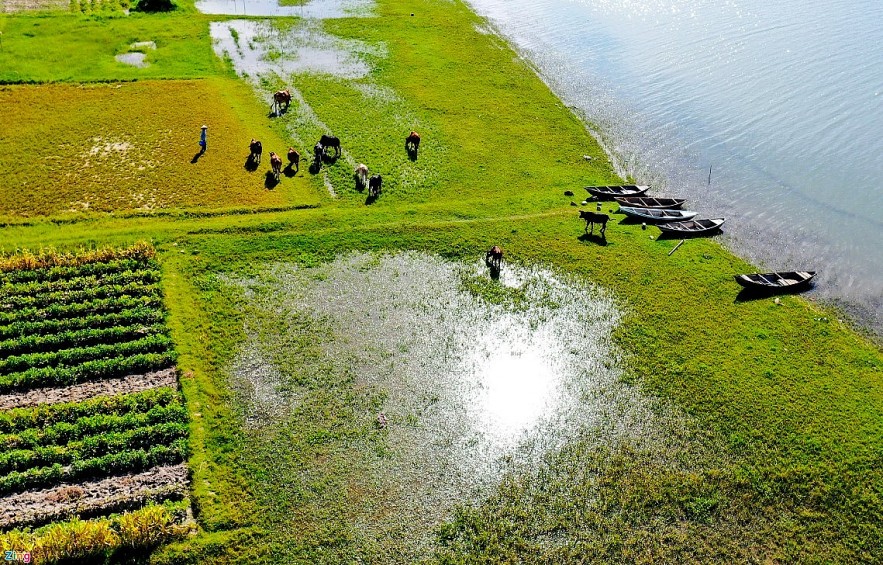 Photo: zing.vn.
"When riding a boat to explore An Khe lagoon, I feel that the nature is very peaceful. It bears the pure beauty of the central countryside. Moreover, this immense freshwater lagoon is located close to the beach of Go Co ancient village," said Ms. Nguyen Thi Tu Anh, a tourist traveling from Ho Chi Minh City.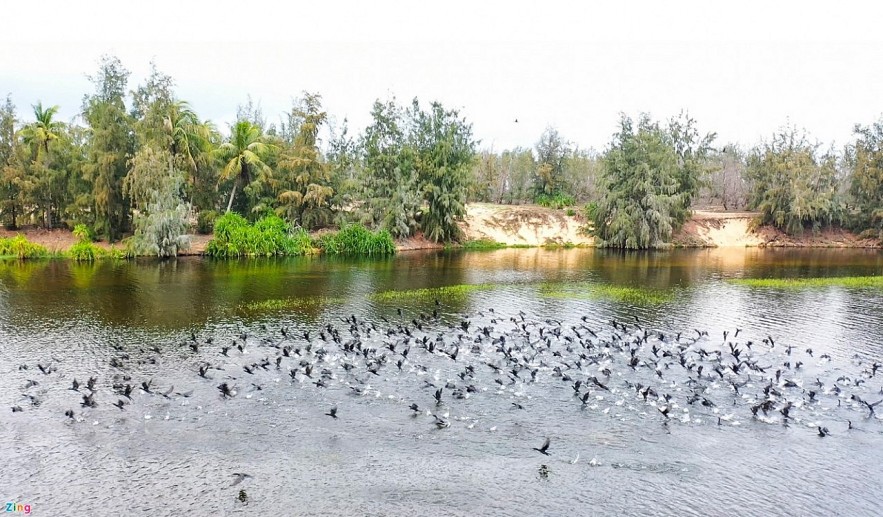 Photo: zing.vn.
Exploring An Khe lagoon, visitors can also enjoy the wonderful natural picture with flocks of mallards gathering here to feed.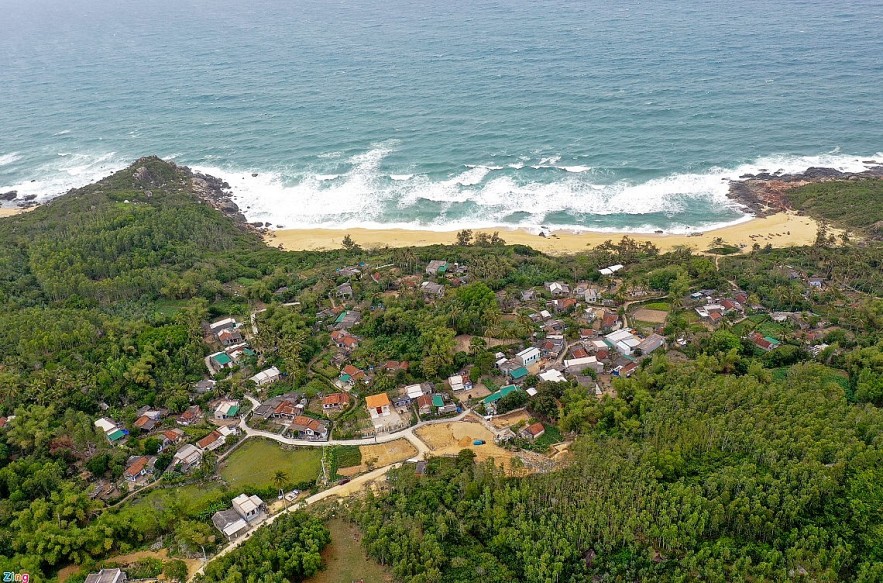 Photo: zing.vn.
This ancient village still preserves temple relics and 11 ancient wells, the ancient road of the Cham Pa people existed hundreds of years ago and the customs as well as habits bearing many characteristics of Sa Huynh culture more than 3,000 years ago.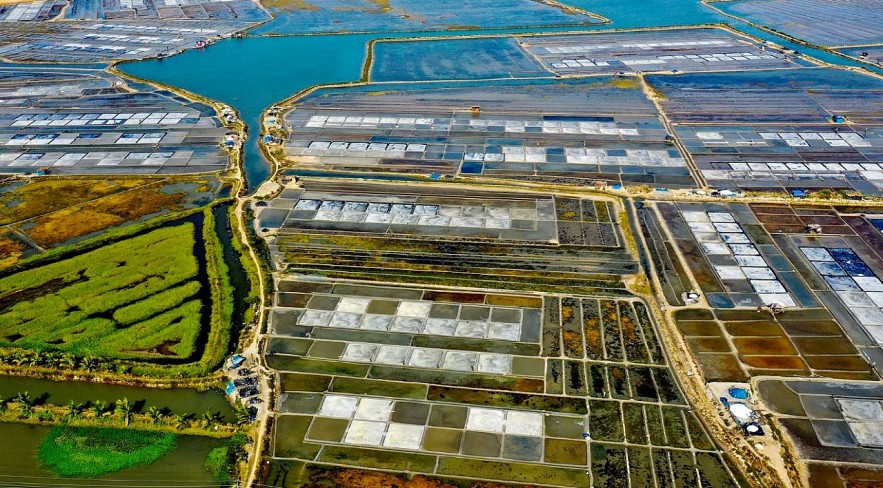 In the photo, the famous salt field Sa Huynh.. Photo: zing.vn.
Dr. Guy Martini, Secretary General of UNESCO's Global Geopark Network, assessed that the heritage village here meets the cultural and geological requirements to become a living entity of the Sa Huynh cultural space.
Photo: zing.vn.
"Visiting the land of Sa Huynh, I was so impressed when I met the people of the fishing village here. They are friendly and honest, the scenery is lyrical and beautiful," a touritst named Le Thi Dieu Tra said. She is living in Mo Duc district, Quang Ngai province.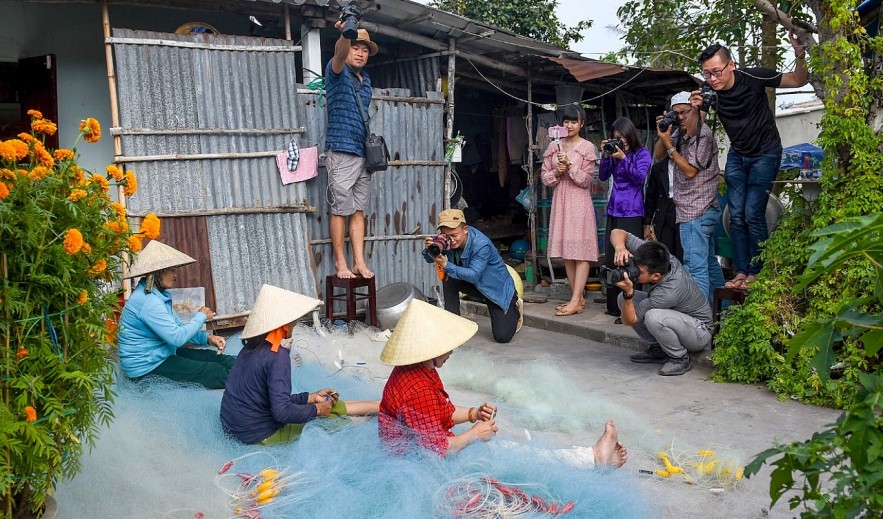 Go Co villagers are weaving nets. Photo: zing.vn.
Go Co villagers are weaving nets attracting tourists and photographers. According to archaeological experts, this village is an overall picture of diverse heritage values, converging the quintessence of the three cultures of Sa Huynh, Cham Pa and Dai Viet.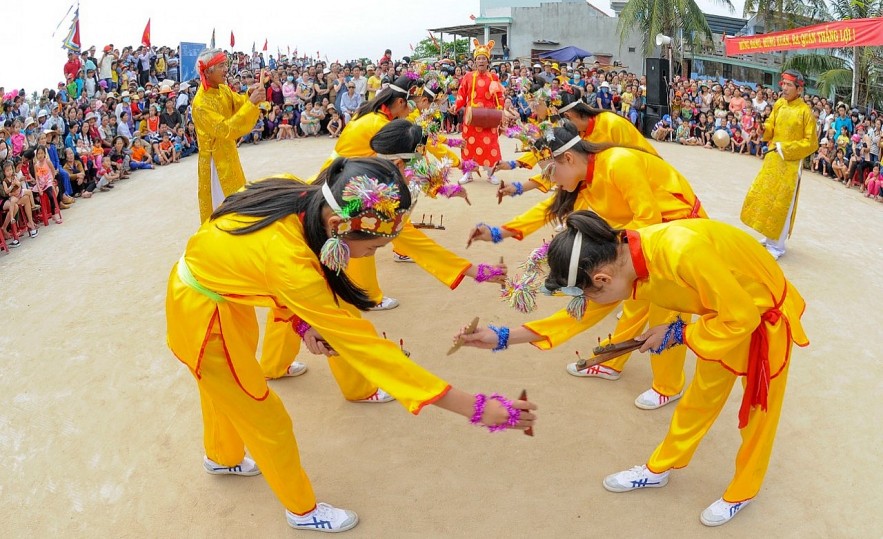 Photo: zing.vn.
On holidays and Tet, a group of young men in Sa Huynh fishing village cheer for a tug of war, while girls wear colorful costumes to play the role of "ho ba trao" actors (a kind of folk songs of fishermen in the central coastal region), and to sing beautifully.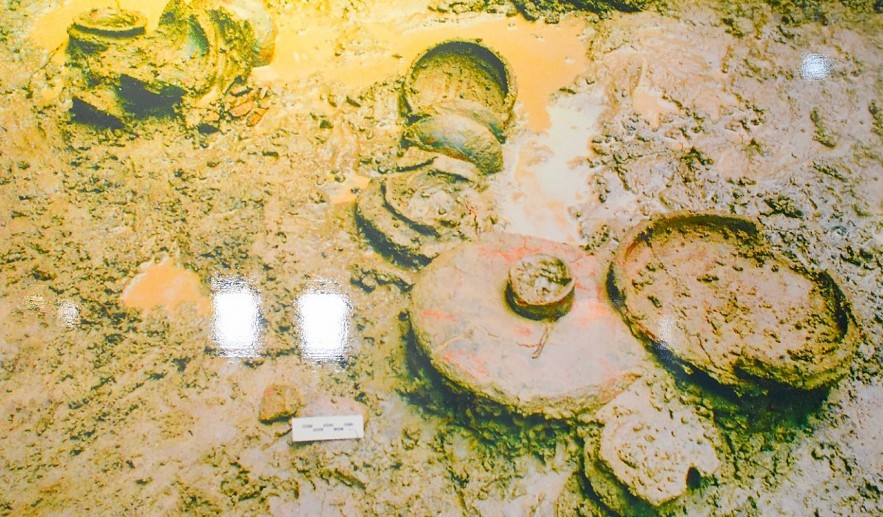 Photo: zing.vn.
It is called Sa Huynh culture, first discovered by archaeologists in 1909 in Sa Huynh village (Quang Ngai Province). The complex of three archaeological sites Long Thanh, Phu Khuong and Thanh Duc, with many artifacts here has special historical and cultural value.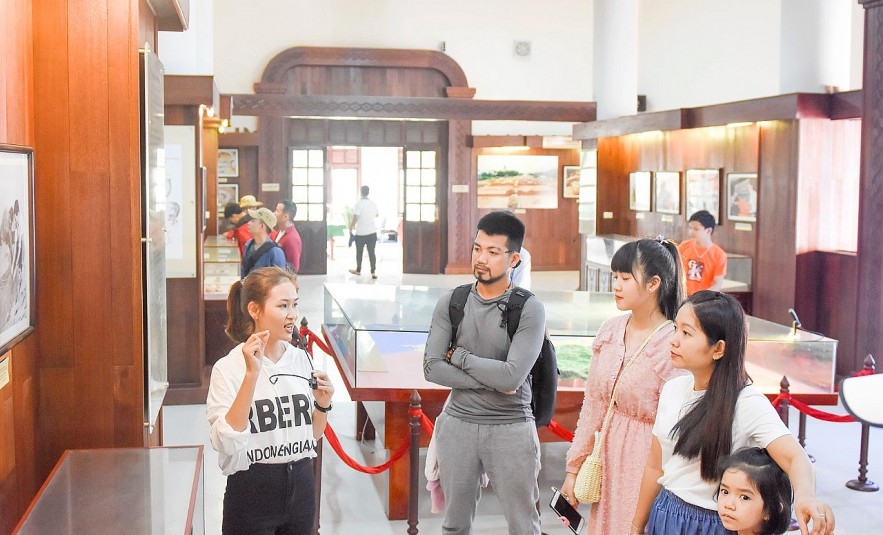 Tourists visit Sa Huynh Culture Museum. Photo: zing.vn.
Dr. Doan Ngoc Khoi, Deputy Director of Quang Ngai General Museum, said that Dong Son culture (Northern region), Oc Eo culture (Southern region), and Sa Huynh culture (Central region) are "the three cradle of civilization" in the past, forming a cultural triangle in the territory of Vietnam.
From Quang Ngai city you can choose to go to Sa Huynh by different means:
Airplane: To get to Sa Huynh, visitors land at Chu Lai airport (about 40km away). The airlines operating this route are Vietnam Airlines and Vietjet Air.
Train: From Hanoi and Saigon train stations, every day there are North-South trains running to Sa Huynh station.
Bus: Starting from Quang Ngai city, traveling by bus is also not a bad option. Bus 02 runs to Sa Huynh with a frequency of 30 minutes/trip.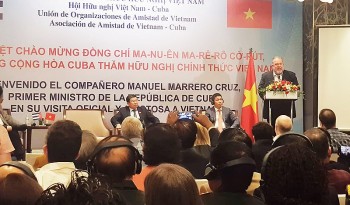 Friendship
Cuban Prime Minister Manuel Marrero Cruz met representatives from the Vietnam-Cuba Friendship Association in Hanoi on September 30, as part of his visit to Vietnam from September 28 to October 2.