Algerian Ambassador Granted VUFO Friendship Medal
The medal was granted to ambassador Mohamed Berrah to honor his active contribution in promoting the friendly and cooperative relations Vietnam and Algeria
Ambassador Nguyen Phuong Nga, VUFO president (R) granted the medal for "Peace and Friendship among Nations" to Ambassador of Algeria to Vietnam Mohamed Berrah. (Photo: Tuan Viet)
Ambassador Nguyen Phuong Nga, President of Vietnam Union of Friendship Organizations (VUFO) ,granted the medal for "Peace and Friendship among Nations" to Ambassador Extraordinary and Plenipotentiary of the People's Democratic Republic of Algeria to Vietnam Mohamed Berrah on Oct. 21.
Speaking at the event, VUFO president Nguyen Phuong Nga congratulated Ambassador Mohamed Berrah on his successful term in Vietnam. Over the last six years, as the Ambassador of Algeria to Vietnam, Mohamed Berrah has supported and promoted positive friendly, and cooperative relations between the two countries.
Both sides have successfully held the 11th meeting of the Vietnam-Algeria Intergovernmental Committee, which is the basis for effective coordination and implementation of cooperation contents, activities, programs, and projects. Economic and trade relations between the two countries remain stable despite the struggling global economy due to the pandemic.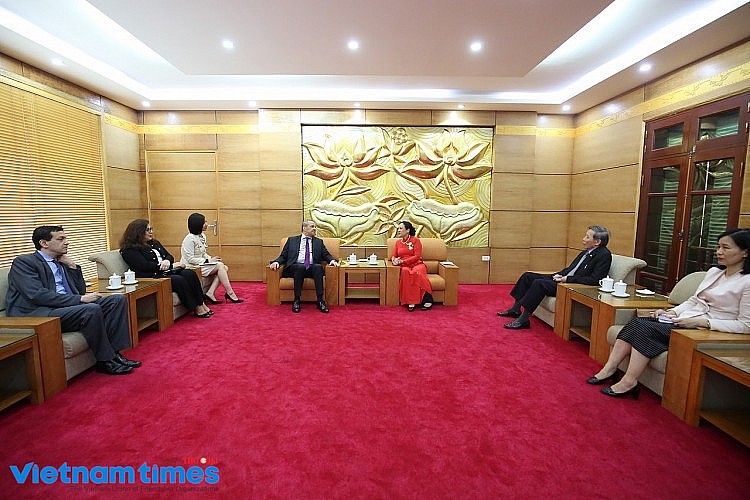 At the event (Photo: Tuan Viet)
In people-to-people diplomacy activities, ambassador Mohamed Berrah has enthusiastically coordinated with VUFO and the Vietnam - Angeria Friendship Association. The Algerian Embassy and the Vietnam - Algeria Friendship Association have exchanged ideas and recommended initiatives to promote bilateral cooperation and coordinated in organizing activities to enhance mutual understanding between people of the two countries.
VUFO and Vietnam - Angola Friendship Association thanked the embassy, the ambassador, and his wife for their support and cooperation over the years. Ambassador Nguyen Phuong Nga hoped that ambassador Mohamed Berrah would continue to contribute to the consolidation and development of friendship and good cooperation between the two countries regardless of his next positions.
"This medal honors the Ambassador's active contribution in promoting the friendly and cooperative relations between the two peoples of Vietnam and Algeria," said Nguyen Phuong Nga.
Receiving the award, Ambassador Mohamed Berrah said he and his family had great affection for Vietnam and the Vietnamese people.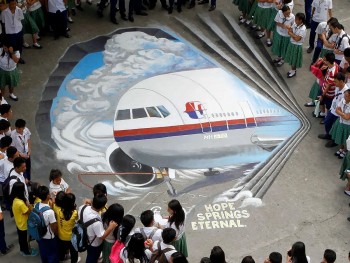 World
The world might never know what really happend when these planes went off the radar. Let's take a look at some of the unsolved mysteries of aircraft disappearances.