"Alice in Wonderland" Musical to Premiere in Hanoi
The Theatre of Vietnam in coordination with Pacific Ocean Partners (POP) Group and the Australian Institute of Music has launched "Alice in Wonderland," giving young performers a chance in the spotlight.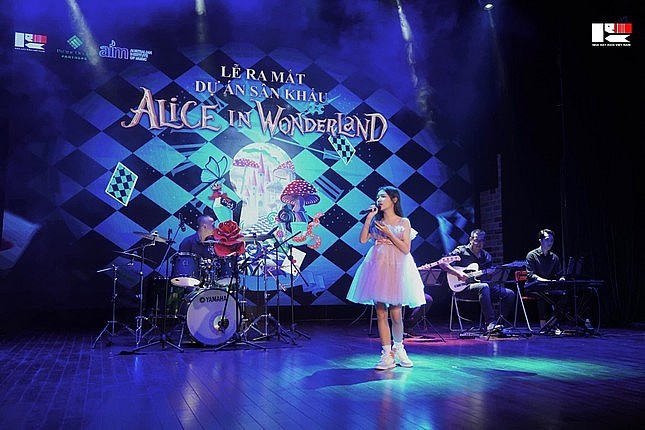 All young people who love arts, aged from 14, can get casts, scheduled for July 13-14 in Hanoi. Photo: Tien phong
This is a passionate musical project of artists from the theatre and their partners from Australia, said Meritorious Artist Nguyen Xuan Bac, Director of the Theatre of Vietnam.
The musical is hoped to contribute to the orientation of cultural and aesthetic values for young people, creating conditions for them to carry forward their artistic talents, he said.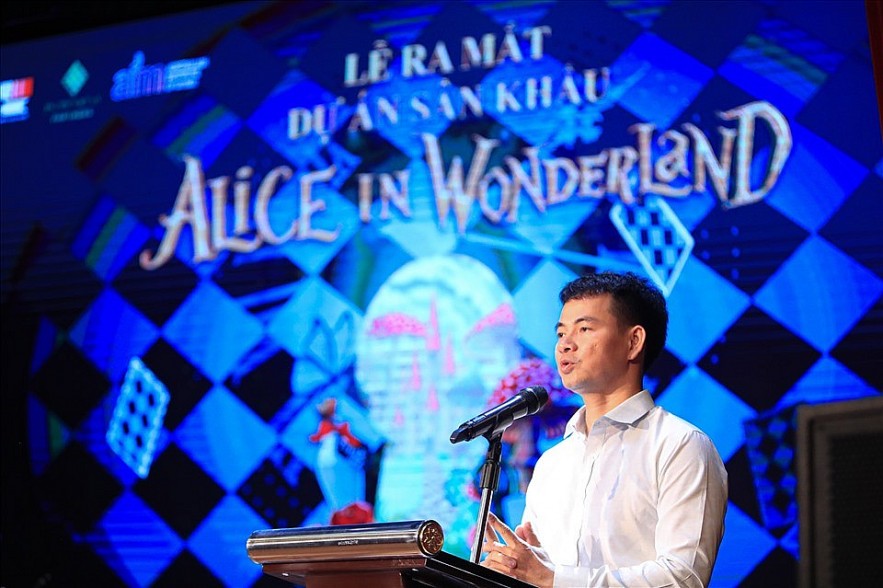 Meritorious Artist Nguyen Xuan Bac, Director of the Theatre of Vietnam speaks at the launching ceremony. Photo: Lao dong
"Alice in Wonderland" is a novel for children by British author Charles Lutwidge Dodgson, under the pen name Lewis Carroll. Published in 1886, it is one of the most well-known and popular works of fiction in English.
The musical is set in Wonderland, an imaginary world containing a lot of magic, where Alice accidentally strays to run after the White Rabbit. There, she has an exciting adventure and meets many new friends.
In Wonderland, Alice from a shy girl becomes a brave, responsible and brilliant warrior. She and her friends fight against the Jabberwock monster, the Queen of Hearts and her army.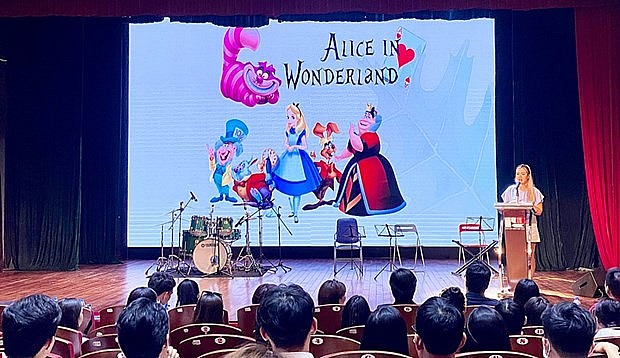 Director Dieu My speaks of the musical project. Photo: hanoimoi.com.vn
The novel, which conveys many human values, moral lessons, and life principles, was translated into Vietnamese with many different names.
Young performers, from age 14 and older, are encouraged to audition on July13-14 in Hanoi.
The 90-minute English musical will be directed by young director Dieu My and is expected to be premiered on October 3-4 at the Hanoi Opera House./.
World
Here are seven that stand out in a world tipping towards recession and higher inflation: Vietnam, Indonesia, India, Greece, Portugal, Saudi Arabia and Japan