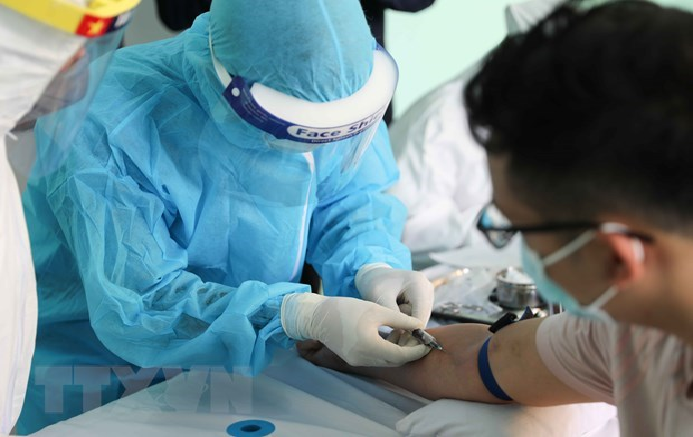 Samples taken for COVID-19 testing (Photo: VNA)
American magazine CounterPunch has recently run an article highlighting Vietnam's strength in social solidarity during the fight against the COVID-19 pandemic.
Vietnam acted quickly and decisively to contain the coronavirus by closing the border with China, prohibiting flights from that and other countries, no longer issuing visas to foreign nationals, contact tracing, quarantines, and a short-lived nationwide shutdown, the article said.
The actions taken by the Vietnamese Government would have been diluted, however, if the people had not cooperated by wearing a face mask, observing social distancing and, at one point, only leaving their homes for essentials.
The article also offers an insight into the solidarity shown by the Vietnamese people in the fight against COVID-19.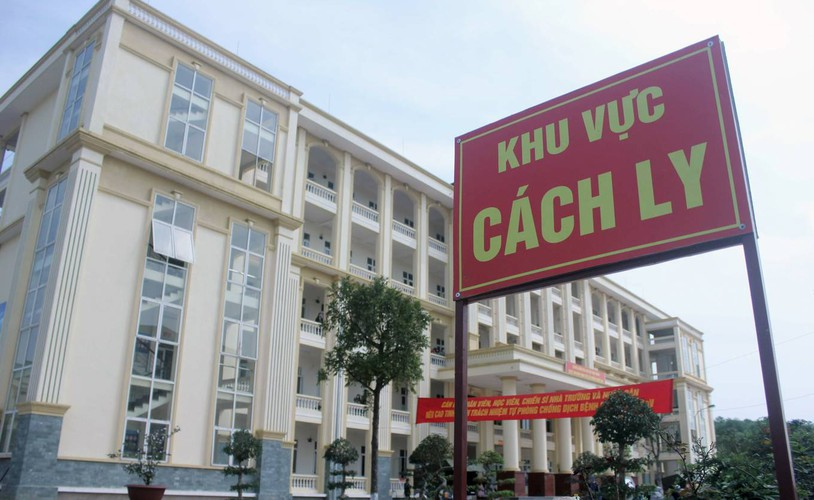 A COVID-19 quarantine centre in Vietnam (Photo: Vietnamnet)
Vietnam is well-positioned with a younger generation that is more individualistic than that of its parents because of their country's integration into the global community, the Internet, and the fact that they are growing up in a time of peace with no (physical) external enemies, yet still possesses a strong sense of solidarity ("mutual support within a group") and identification with the collective, which is heightened in times of crisis.
COVID-19 was presented and understood as an invisible enemy against which the people had to unite. This solidarity ensures that most people will behave in an empathetic and compassionate manner when need be, it added.
The article the New Generation Vietnam survey conducted by the British Council as saying that 72 percent of respondents believe their country will be better off in 15 years than it was before 2019, which reflects the well-documented optimism of the Vietnamese people.
Their concerns and suggestions focus on corruption, political engagement, environmental protection, gender equality, and improving the economy and entrepreneurship, it said./.
Vietnam logged no new COVID-19 cases within the past 12 hours as of 6 a.m on September 23, according to the National Steering Committee for COVID-19 Prevention and Control.
The country has recorded 1,068 coronavirus SARS-CoV-2 infections so far. Of the total, 691 were locally-transmitted cases, including 551 linked with Da Nang city since the latest coronavirus wave hit the locality on July 25.
As many as 980 patients have recovered while 35 have died from complications related to the disease. Most of the fatalities were the elderly with serious underlying health conditions.
Among the patients still under treatment, 11 have tested negative for the virus once, 2 twice and 12 thrice.
There are 20,872 people having close contact with confirmed cases or coming from the pandemic-hit regions under quarantine at present, including 355 in hospitals, 12,932 in other quarantine sites, and 7,585 at home or accommodation facilities.
As the COVID-19 pandemic can return at any time, the Ministry of Health recommended people wear face masks in crowded places, and wash hands with soap or hand sanitiser regularly./.
Rosy Huong