Amnesty Represents a Lenient and Humanitarian Vietnamese Policy
For the first time since the revised Amnesty Law was initially promulgated back in 2018, more than 3,000 prison inmates have been paroled this year, offering them the chance to re-integrate into society and become good citizens.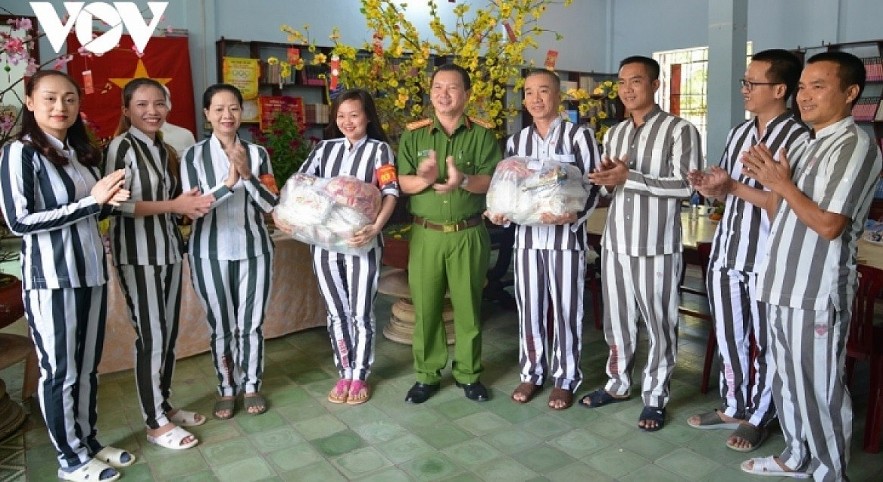 More than 3,000 prisone imates have been paroled this year on the occasion of National Day (Sept.2)
Amnesty represents a major policy of the Vietnamese Party and State that is typically announced on the nation's major anniversaries, such as National Day on September 2 and the Lunar New Year festival. The policy demonstrates Vietnam's leniency and humanitarian traditions towards criminals, serving to encourage them to repent and practice becoming useful citizens to benefit the wider community.
Simultaneously, providing amnesty also shows recognition of how the inmates have been reformed and strictly observed rules during their prison term. This can be considered the result of the process of the inmates' re-education, demonstrating the close co-operation between prisons, families, relevant agencies, and society.
Vietnam has granted amnesties seven times to more than 87,000 prison inmates between 2009 and 2016 under the 2007 Amnesty Law. The revised Amnesty Law which came into effect back in 2018 features stricter regulations regarding standards in order to ensure that only those who truly meet the criteria can enjoy the leniency of the Party and State.
This year marks the first time since the enforcement of the revised Amnesty Law that as many as 3,035 inmates have been paroled under a decision signed by the State President. Among them are 21 foreign nationals, 499 people of various ethnic minority groups, and 314 followers of different religious sects.
Undoubtedly, this amnesty will bring about plenty of positive results. The parole encourages inmates to actively work, observe prison rules, and reform themselves as a means of swiftly being reunited with their family and community. It also helps to strengthen the people's trust in the Party and the State's lenient and humanitarian policy, as well as the positive nature of the socialist regime as a whole.
Furthermore, there is no method of coercion, deterrence, or re-education that has a strong and direct impact on the psychology of offenders like an amnesty does. Indeed, it gives the inmates who are serving prison sentences a strong desire to return to society, reintegrate into the community, and rebuild their lives.
Economically, the policy helps to reduce budget expenditure, ease pressure on prisons, and create suitable conditions for prisons to upgrade their facilities, equipment, and overall quality. Politically, transparency and democracy in implementing amnesty procedures through careful examination of dossiers and frequent visits by delegations can contribute to refuting the wrong and biased views held by hostile forces that smear and accuse the country of human rights violations.
Deputy Prime Minister Pham Binh Minh has stated that the consistent policy of the Party and State is to protect and promote human rights in a fair and equal manner for all citizens, including those serving prison sentences. The inmates' basic rights, such as the right to food, clothing, shelter, medical care, receipt of gifts, visits to relatives, defence counsels, and consular contact, are guaranteed according to the law, regardless of their nationalities.
According to the Deputy PM, considering amnesty for foreign nationals on the basis of fairness and transparency also helps the wider international community to become more aware of the lenient and humanitarian policy of the Vietnamese Party and State.
Each amnesty is therefore a good opportunity for prisoners to look back at and rectify any wrongdoings, strive to become good citizens, and not reoffend. Reality shows that a majority of those freed from prison have received support and assistance from local authorities in order to get a job and lead a stable life. Only a small number of them have committed crimes upon their release.
To make the amnesty more effective, Party committees, administrations, mass organisations, and people must pay more attention to, encourage, and create favourable conditions for returnees to re-integrate into the wider community.
VOV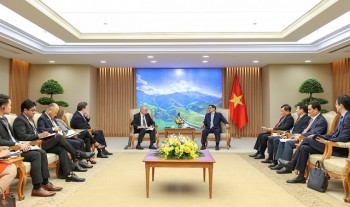 National
Vietnam News Today (Dec. 6): Vietnam records 427 new Covid-19 cases on December 5; PM hosts USABC, US corporation leaders in Hanoi; Proper investment needed to develop night-time economy; Vietnam welcomes New Zealand investors for win-win partnership.