Ample Room for Robot, AI Development in Vietnam: Insiders
Vietnam holds great potential in the application and development of new technologies.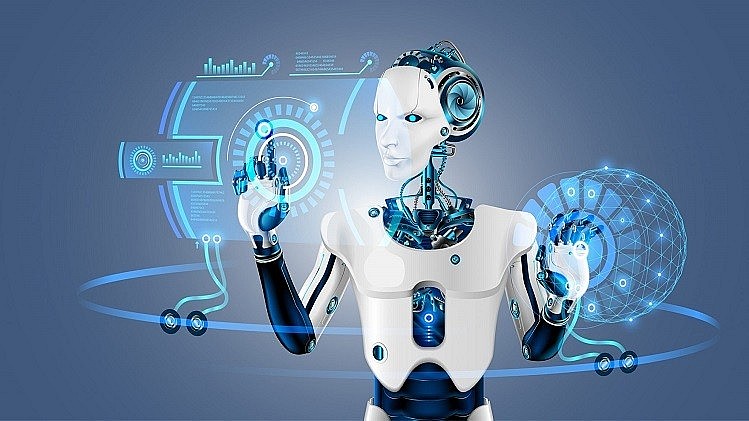 Robot would facilitate remote travel in the future. Mediastandard
The Covid-19 pandemic has boosted the development of the robotics industry, OhmniLabs CEO Thuc Vu said at a recent webinar on media response and pioneering technologies.
He further said robot would facilitate remote travel in the future as it enables tourists to stay in Vietnam but shop in Paris, visit a museum in New York and join a meeting in Tokyo, expressing a hope that 'Made-in-Vietnam' robot will win international recognition in terms of technology.
According to Bui Hai Hung, head of VinAI Research - a member of Vingroup, with its development and human resources, Vietnam has huge potential for AI growth in the coming time.
Vietnamese youths are able to swiftly grasp new technologies and fully engage in international studies in a short period of time, he explained. "This is a positive sign for Vietnam's AI development capacity."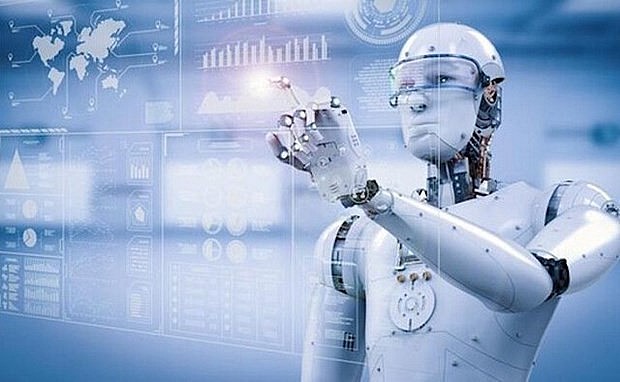 With its development and human resources, Vietnam has huge potential for AI growth.vneconomy.vn)
Thieu Phuong Nam, CEO of Qualcomm Vietnam, Laos and Cambodia, said that Vietnam is turning into an innovation hub in Southeast Asia.
Vietnam is also the third country Qualcomm has selected to arrange its innovation challenge for tech startups, as the firm has found potential and capacity of local tech workers, the CEO stressed.
The utilisation of cutting-edge technologies is the key to economic growth given the shift toward higher-value-added activities, Nam said.
The CEO believed that such new technologies as AI, 5G and Internet of Things (IoT) will help countries transform from manufacturing to innovation economy.
Vietnamese Innovation Network in Europe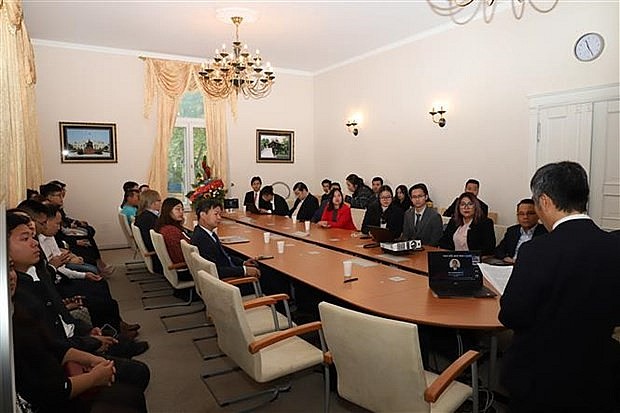 Participants at the launching ceremony of Vietnamese Innovation Network in Europe. Photo: VNA
The Vietnamese Innovation Network in Europe was launched at a ceremony held at the Embassy of Vietnam in Germany on October 16.
Speaking at the opening ceremony, held in the form of teleconference, Dr Nguyen Manh Hai, Counsellor in charge of investment at the embassy, said the centre will offer a platform to intellectuals and scientists in Europe to share knowledge and experience in science and technology, thus contributing to innovation and socio-economic development in Vietnam.
Deputy Minister of Planning and Investment Tran Huy Dong said the centre is set to enhance Vietnam's access to technology and innovation in European nations via Vietnamese experts, while expanding opportunities in cooperation, investment and trade for Vietnam's innovation activities, particularly in AI, big data and health care.
Director of the Vietnam National Innovation Centre (NIC) Vu Quoc Huy said with a network of nearly 1,000 experts and intellectuals across the globe, the NIC will continue to support activities of the centre and its affiliates./.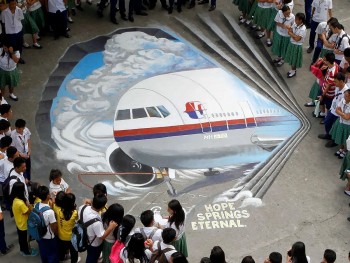 World
The world might never know what really happend when these planes went off the radar. Let's take a look at some of the unsolved mysteries of aircraft disappearances.