Robot Helps Ease Staff Burdens at Quarantine Centers
Robot Vibot delivers meals to every Covid patient's room, reducing workload and exposure risk among medical staff and patients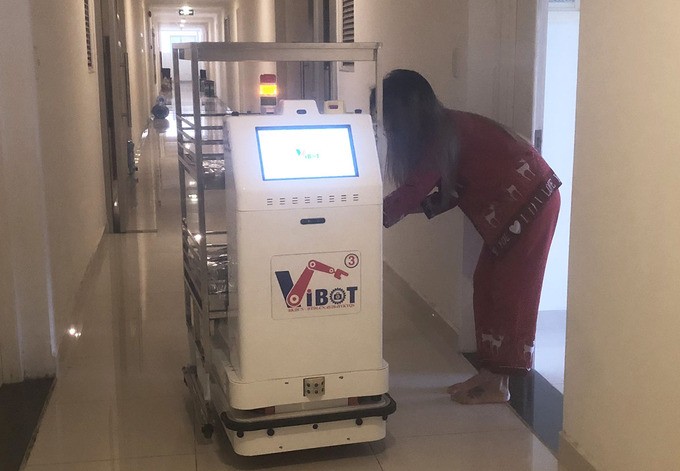 Robot Vibot stops at one patient's room to deliver food. Photo courtesy of Military Technical Academy/ via VNE
Vibot, invented by officials and researchers from the Military Technical Academy, has been used for food delivery in Field Hospital No.7. The medical facility has 16 floors, housing some 1,200 coronavirus patients.
Vibot reportedly can carry 60kg of items, equivalent to 60 meal portions. It can work non-stop for 12 hours and monitor its own level of energy to find charging stations when necessary, according to Tran Minh Vy, representative of the academy in southern region.
The robot will say "Patient in room No. 2 please come out for the food" as it arrives at one room. Once the food is taken out and patients wave at its screen, Vibot will say "Thank you, goodbye" before leaving to the next room. It plays music while moving, Vy said.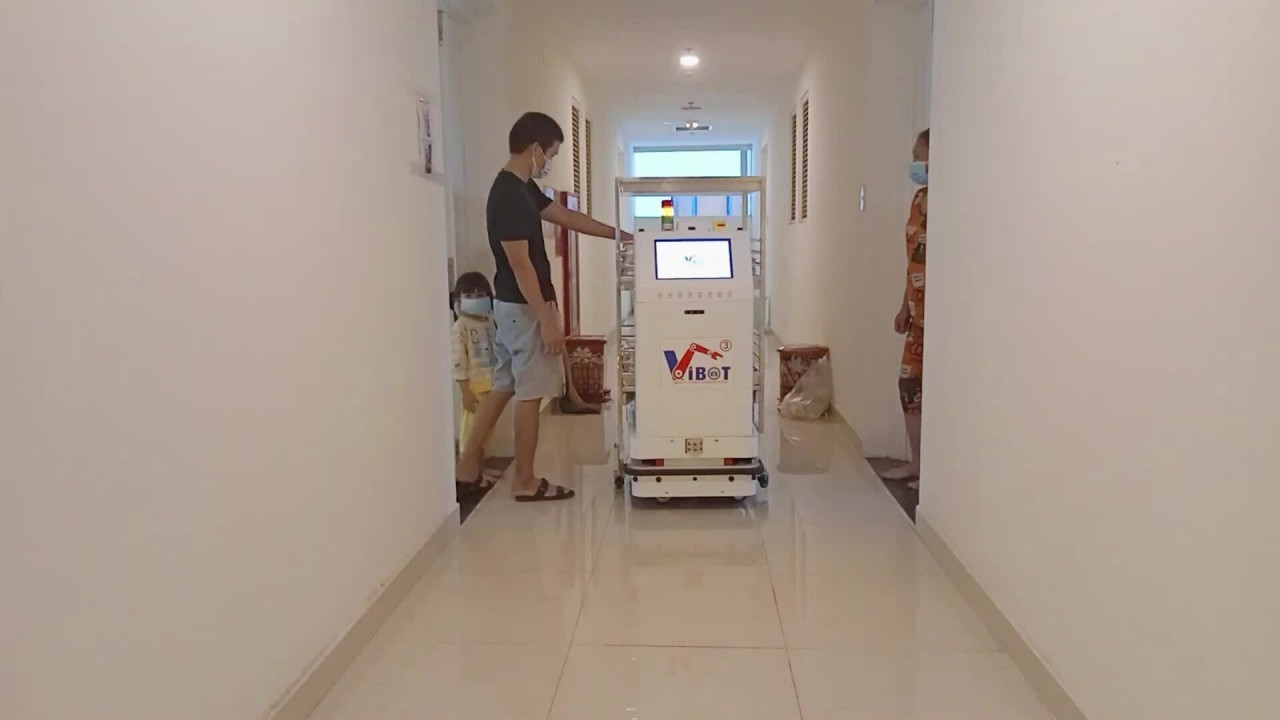 Photo courtesy of Military Technical Academy/ via VNE
On August 24, Vibot has delivered around 450 meal sets for Covid patients treating at floor from 5 to 15 of Field Hospital No.7, HCMC. Besides carrying food, medicine, or waste, Robot Vibot also helps patients get virtual consultation with the medical personnel.
"This greatly reduces the workload for the healthcare workers. More importantly, it mitigates staff's exposure risk to the coronavirus," Vy told VNE.
Previously, Robot Vibot has been used to assist frontline workers in Bac Giang.
The project "Research and design medical transportation robots for use in highly contagious quarantine zones - Vibot" was commissioned by the Ministry of Science and Technology and developed by the Ministry of Defense's Military Technical Academy when the Covid-19 pandemic broke out in April 2020.
The second generation of Vibot, Vibot-2, the second generation of medical transportation robots developed by the Military Technical Academy, was completed and tested at the 108 Military Central Hospital in Hanoi in late April. By mid-May, another series of Vibot-2 systems, including a control center and five robots, were assembled for use at Bach Mai Hospital in Ha Nam province to replace medical workers serving COVID patients in the hospital's quarantine zone.
"After Vibot-1 was tested at Bac Thang Long Hospital in Hanoi in April 2020, we upgraded the robots. Vibot-2 can work in different environments, not only hospitals but also factories, workshops, airports and exhibition centers," said Major General Nguyen Lac Hong, Deputy Director of the Military Technical Academy. The research team plans to adjust Vibot-2 into military robots to serve military and defense purposes.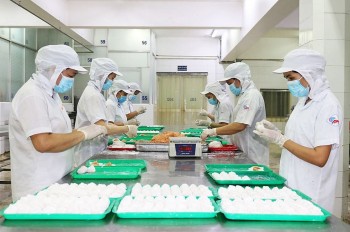 Focus
The fourth wave to hit Vietnam in late April has until now seen over 2 million Covid-19 cases recorded, whilst more than 1.72 million have since recovered from the virus.