An Egyptian in Hai Phong: Understanding New Lands via Photography
Meet Mo (Mohamed Fayed), a Hai-Phong based teacher who seeks out pretty Vietnamese vistas with his trusty camera.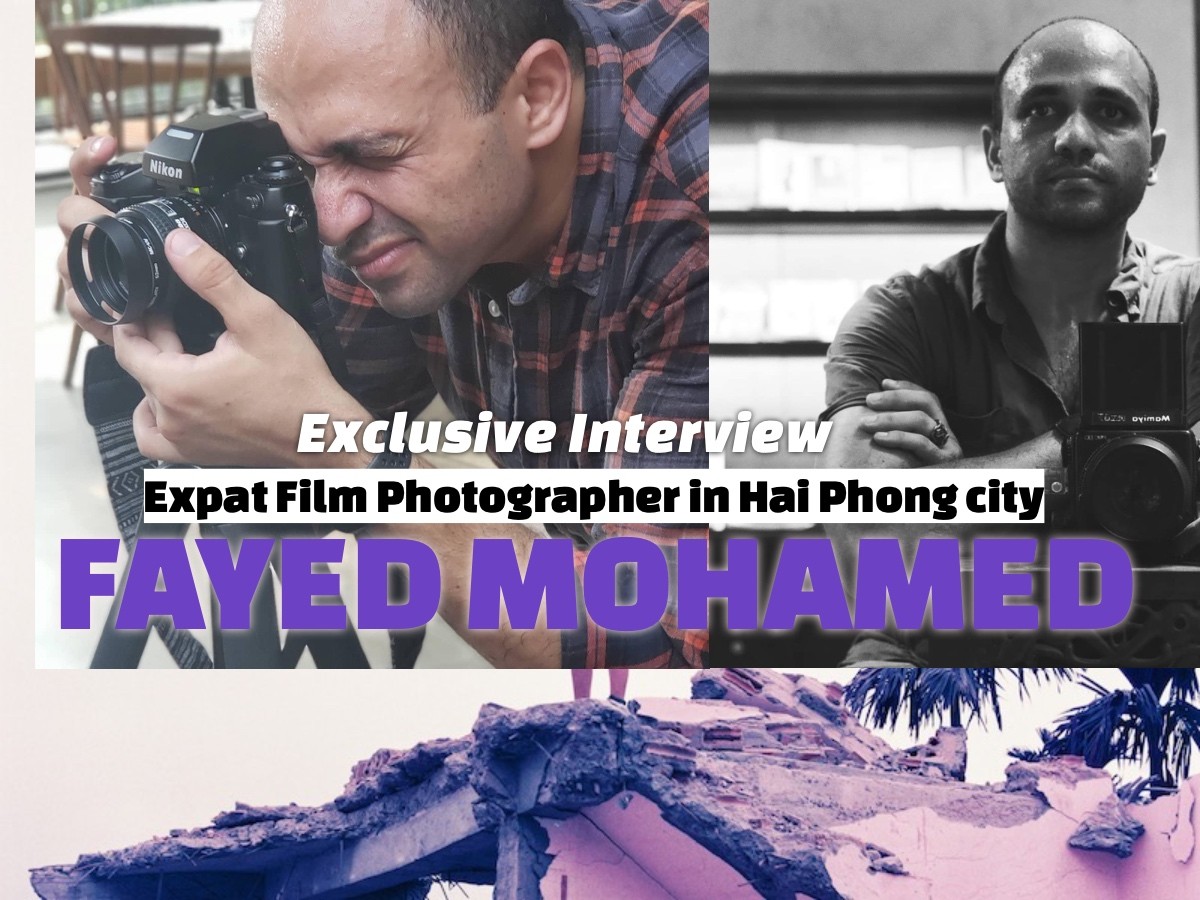 Photo: Fayed Mohamed
Craving an analog experience in a digital world? Mohamed (33-year-old, Egyptian) feels the same.
"I started with street photography using my phone because I couldn't afford DSLR cameras back then. Later on, I realized that even though shooting with a phone was convenient, it was limiting me. About my camera, I wanted to teach myself everything from scratch and I didn't want an "object" to do the hard work for me. So I started looking into film photography and analog cameras."
On November 2019, with his first 35mm camera, Mo started shooting, mostly street photography and later on portraits.
"I taught myself almost everything I know about photography, thanks to the internet with its vast resources! Also, learning by practicing whenever I have a chance, making mistakes and learning from them," said Mo.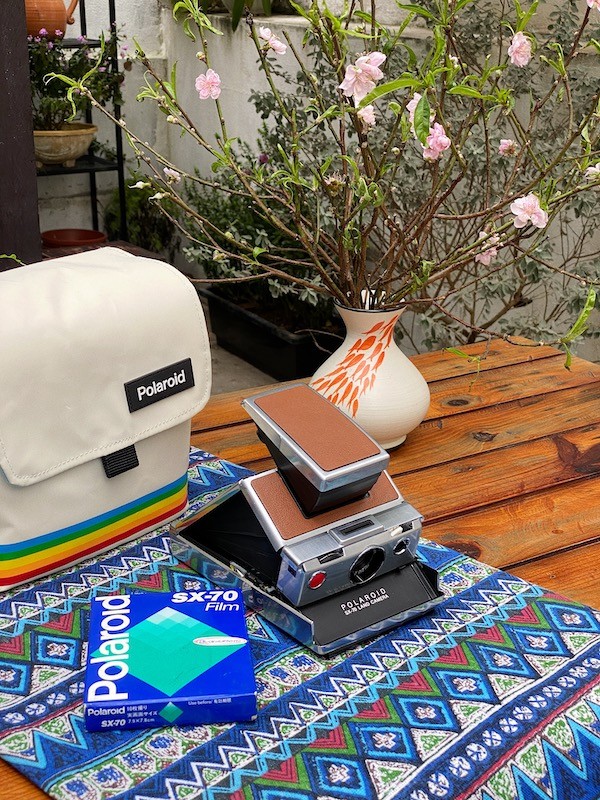 Photo: Fayed Mohamed
When he came across the choice whether to move to Japan or Vietnam 3 years ago, Mohamed did not hesitate to go for the small Southeast Asia country, even if it meant giving up his career as a dentist in Cairo (Egypt).
"Before I came to Vietnam, I did not know anything about the country except that it won the war against the US. When I was a little boy that was all I knew but I thought it was very bad-ass. Good job Vietnam! Coming from a country and a region that had its own share of foreign invaders yet managed to win at the end made me understand or have an idea about the similar experiences people go through during war times. And I hope no one will ever have to experience this again. War is brutal and unnecessary."
When arriving in Vietnam, Mo realized right away that big cities like Hanoi or HCMC were not for him.
"I lived in Hanoi for four months before I decided to move to Hai Phong. I love Hanoi, but living there was stressful despite the job opportunities and the huge art community. When I first visited Hai Phong, I knew right away that I want to move here, and that's what I've done. I was more relaxed and I was at peace."
And Hai Phong is where the love for film photography blossoms for this creative soul.
He shared that there are infinitely many kinds of beautiful destinations, and few places foster art more readily than a place where he has no stress— only a calm state of mind and infinite possibility, pillared by Hai Phong life with wildly different stories that all became Mo's inspiration.
"It doesn't matter if it is Vietnam, Japan or any other country, wherever I am, I still want to do film photography. But as a creative person, you thrive when you're in an environment where you feel at peace. And for the time being, Hai Phong is the perfect place for me."
Sailing into Hai Phong's art scene
For Mo, the purpose of making art is for his own enjoyment. The only thing that really matters is to live in a world where he can express himself without holding back. Needless to say, Mo does not care about how it will be perceived by others.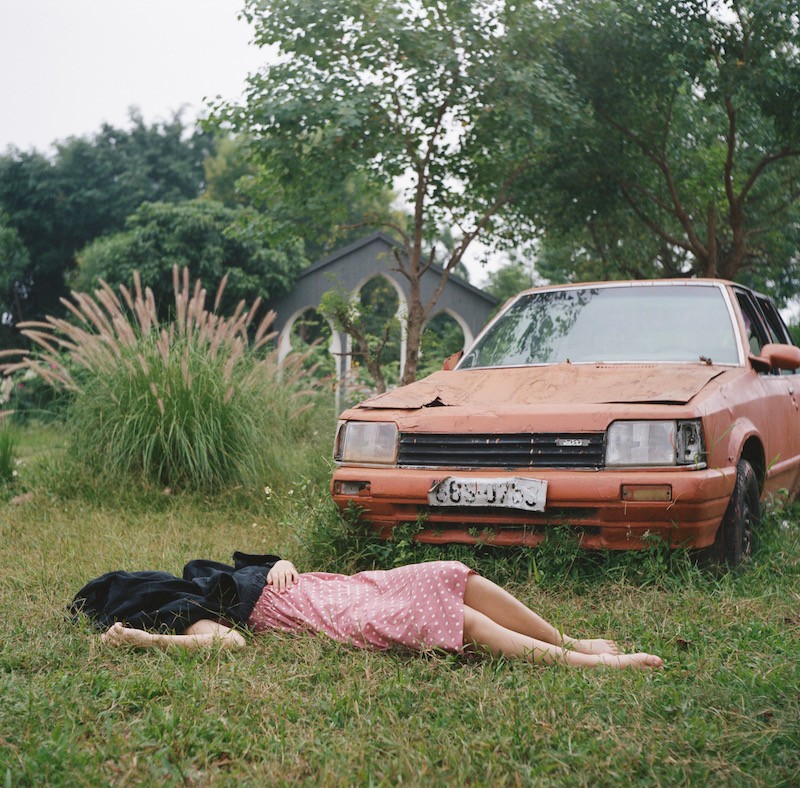 Photo: Fayed Mohamed
"If people see my art and like it, I'd be appreciative and thankful, if they don't, meh! Whether people like my art or not, it really does not matter! Nowadays you go on social media and all you see is content. But I don't want to make "content" and I definitely don't want to chase likes, shares, or whatever. You have a choice, do you want to pursue likes or do you want to pursue art? For me, the answer was as clear as day."
Even though Mo keeps a low profile with his photographs as he's not that active on social media, his talents and passion still reached the hearts of the art community.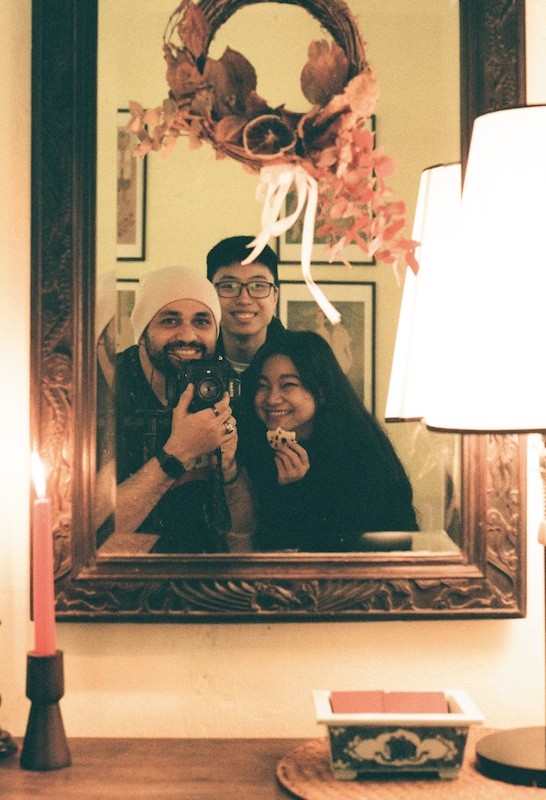 Photograph is the universal language. Photo: Fayed Mohamed
In the summer 2021, Rebecca Milward – Owner/director of The Mango studio – a newly opened art space in Hai Phong asked Mo to be the first exhibitor for Mango studio. Mo realized this is a precious opportunity to celebrate art, the beauty of life, and how photography is capable of bringing people together.
"I've participated in a few exhibitions before, but since this was going to be my first solo photography exhibit, I wanted to introduce myself as a photographer and talk about why am I doing this, my journey through photography hence the name -Ikigai- ".
So for three days at The Mango Studio in Hai Phong city, Mo welcomed his friends and fans to join and see the photos.
A solo quest to find balance in the chaos
"Ikigai is a Japanese word which simply means 'our reason for being'. Most of us get up everyday and go through the motions, but ikigai is the notion of why we get up in the first place. Our ikigai is the balance between the spiritual and practical, passion and purpose," said Mo.
Photo: The Mango Studio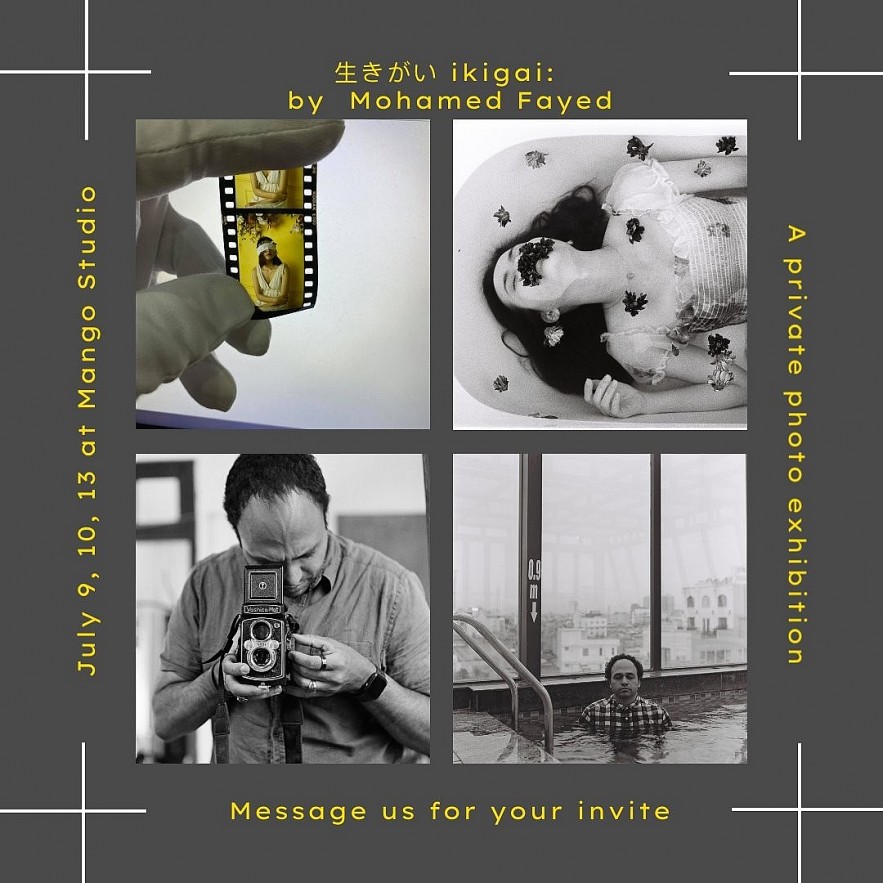 Photo: The Mango Studio
Mo showed off his film photographs, in black and white, in colors, street photography and conceptual portraits. There were pictures of strangers going about their days, unaware of the beauty witnessed through Mo's lens. Hence, most of them are intentionally untitled so names do not interfere with people's interpretation.
"For me, street photography is all about capturing moments of time. As for portrait photography, besides conceptual photo sessions that take time and preparartion, I do an exercise that helped me improve a lot! I talk to strangers and ask them for portraits, sometimes I get a yes and sometimes I get a no, but that doesn't matter! My goal by doing this exercise is to work on two things: the first one is that I can improve how I communicate with people specially strangers even with the language barrier, the second one is improving my technique."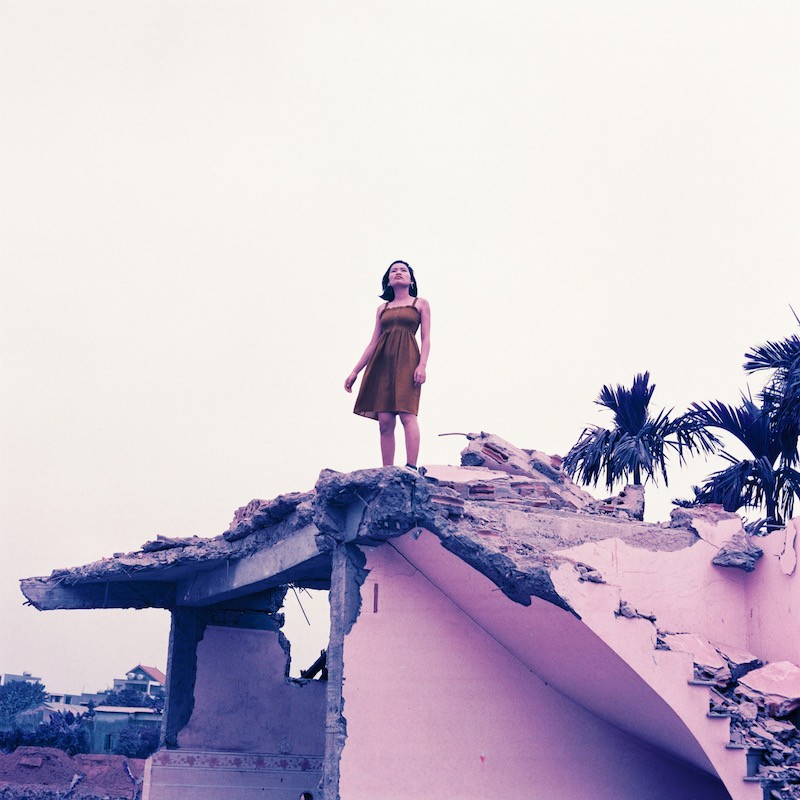 "I think of time as a river, and I simply want capture/freeze flowing moments undisrupted and untouched, to capture something beautiful and make it live forever is beyond magnificient and this is what I want to do and keep doing," said Mo. Photo: Fayed Mohamed
Photography also greatly intact with storytelling, and this passionate artist have big goals to compose a story and convey feelings & emotions through his photos. Much are in the planning process but he is optimistic by his open-minded nature. Hence, Mo wishes to travel and connect with the local art community in different cities in the near future.
"I think it is important to find what you need to work on and practice, practice, practice! Learn from your mistakes and work on yourself. Consistency is key, without it, it'll be hard to move forward".
"For the new year, I hope I'll manage to release my first photobook, I had fun making workshops, selling prints and postcards, and I'm currently experimenting with Polaroid photography and working on multiple photo projects."
I also have plans to visit Hanoi and meet a few people for an ongoing tattoo photography project I've been working on since 2021, and if anyone has a tattoo with an interesting story behind it and they're willing to share it, they can reach out to me on my Instagram."
Many people know about his passion for Art but only a few stood by him in his fight to resist the appointed lifestyle he once had in Egypt as a dentist. One of them is his dear younger brother, Mahmoud Fayed...
"Even though Mahmoud is younger than I, I admire him so much. He was studying to become a dentist as well but he decided to drop out to chase his dream of becoming a photographer, and he is now, He had done what I couldn't do and started chasing his dreams a lot earlier than I. He's always been so supportive of my journey and I also am much inspired by his work," said Mo.
Inspired by movies, music, books, Japanese Manga & anime and Hai Phong city, this Egyptian artist is currently crafting a work of visual and written presentations that involves people's tattoos, his subjects and their existential philosophy in the guise of body drawing guide to the deeper feelings and emotions beyond what the eyes can see.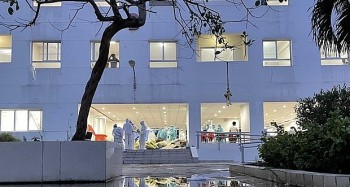 National
Vietnam News Today (Aug. 16): More than 251 million doses of Covid-19 vaccines administered in Vietnam; HCM City ready to reactivate Covid-19 treatment hospitals; Vietnam Airlines opens ticket sales for upcoming Tet Holiday; Demand for logistics real estate increases sharply: Savills Vietnam.