Art programme honours Heroic Vietnamese Mothers
The Vietnam Buddhist Association coordinated with the Voice of Vietnam to organise an art programme to promote patriotism and gratitude for Vietnamese heroic mothers, in Hanoi, on August 10.
At the event
The programme was held on the occasion of the Vu Lan Festival in 2019 (Buddhist calendar 2563), the 74th anniversary of the August Revolution (August 19, 1945 - August 19, 2019) and National Day (September 2, 1945-2019) and the 72nd anniversary of War Invalids' and Martyrs' Day (July 27, 1947- July 27, 2019).
The event was attended by members of the Party Central Committee (PCC): Dieu Kré, Deputy Head of the PCC's Commission for Mass Mobilisation; Nguyen Thuy Anh, Head of the National Assembly's Committee for Social Issues; and Nguyen The Ky, General Director of Voice of Vietnam; along with 10 Heroic Vietnamese Mothers and 20 relatives of martyrs and revolutionaries.
Art program aimed to arouse and promote the traditional Vietnamese maxim: "When you eat a fruit, think of the person who planted the tree, praising the Heroic Vietnamese Mother; affirm the meaning of good values in Buddhist philosophy and national traditions; and express deep gratitude for the great sacrifice of heroic martyrs, veterans, wounded soldiers, Vietnamese Heroic Mothers and people who contributed to the revolution.
The art programme included many unique performances, elaborately staged, with profound humanity meaning of Buddhism.
On the occasion, the organising board presented gifts to Heroic Vietnamese Mothers.
VNF ( NDO )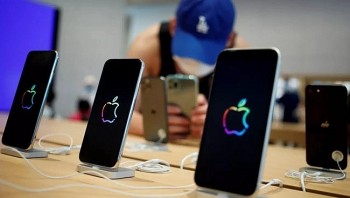 World
India exported iPhones worth $1 billion from May to September 2022, according to a Bloomberg report, but a closer look at the data shows the country is a long way from rivalling China's iPhone manufacturing chops