ASEAN Committee in Islamabad Marks Bloc's 55th Anniversary
Vietnamese Ambassador presided over the 55th Anniversary of ASEAN in Islamabad
Chairman of the ASEAN Committee in Islamabad (ACI), Vietnamese Ambassador to Pakistan Nguyen Tien Phong presided over the 55th Anniversary of ASEAN in Islamabad. Source: Vietnam's embassy
Chairman of the ASEAN Committee in Islamabad (ACI), Vietnamese Ambassador to Pakistan Nguyen Tien Phong said that ASEAN is a symbol of shared property and economic development for the whole world including Pakistan, which is a catalyst in global economy and trade.
Ambassador Nguyen Tien Phong, ACI Chairman on August 29 chaired the 55th anniversary celebration of the Association of Southeast Asian Nations (ASEAN).
Attending the ceremony were State Minister for Foreign Affairs Hina Rabbani Khar, General Director of East Asia and Pacific Department Mumtaz Zahra Baloch, Ambassadors of ASEAN countries in Pakistan and Ambassadors, representatives of dialogue countries and development partners of ASEAN, representatives of research institutes, universities, Chambers of Industry and Commerce, and the business community doing business with ASEAN markets.
A performance at the ceremony. Source: Vietnam's embassy
Speaking at the ceremony, Ambassador Nguyen Tien Phong expressed deep sympathy and condolences for the unprecedented flood damage in Pakistan that killed more than 1,000 people and destroyed thousands of homes. He hopes that the Government and people of Pakistan will soon overcome difficulties with the support of the international community.
Phong reviewed the 55-year journey of ASEAN, important milestones in the relationship between ASEAN and Pakistan and ASEAN's Dialogue and Development Partners.
ASEAN has established excellent economic and trade relations with the whole world, which is likely to improve further in the future, the ambassador said. He said that according to the vision of ASEAN, these economic relations are to further strengthen economic and trade integration in the world, from which the rest of the countries including Pakistan can also get benefits.
The 55th anniversary of this month will be made with the determination that ASEAN will play its full role for economic prosperity, trade integration to promote peace and harmony with the other regions of the world, Ambassador Phong told media.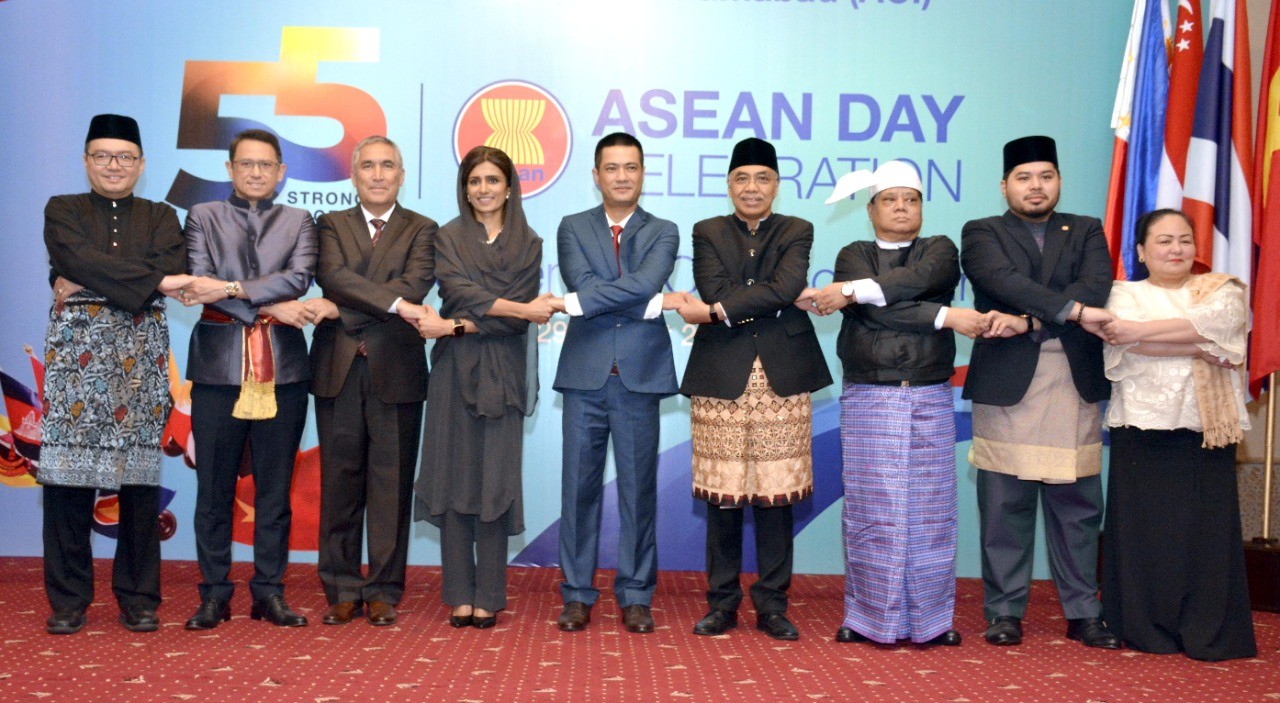 ASEAN Ambassadors and Pakistan's State Minister for Foreign Affairs Hina Rabbani Khar. Source: Vietnam's embassy
The ambassador said that today the economic volume of the ASEAN countries has exceeded $3.3 trillion, which is likely to improve further in the near future. He said that Pakistan's trade volume with ASEAN countries is $11 billion, which is much less than its current potential. The ambassador said that ASEAN's economic growth could further accelerate to 5% in 2022. The ASEAN's total merchandise trade reached $3.3 trillion in 2021, of which 21.3% was within the region, while services trade reached $743 billion with intra-ASEAN comprising 11.7%, he said.
Meanwhile, inflows of foreign direct investments to ASEAN reached $174.1 billion in 2021, 12.0% of which was among ASEAN member states, he said. ASEAN were optimistic that macroeconomic fundamentals remain robust and committed to continue working together to ensure the region's recovery from the Covid-19 pandemic and as well as strengthening its region's collective resilience and competitiveness in the long run, he said.
The ASEAN were pleased to note the significant recovery in the region's economy, which expanded by 3% in 2021 compared to a 3.2% contraction in 2020. In the same month, the foundation of ASEAN was laid on August 8, 1967, he said.
The diplomat said that regional integration of ASEAN countries is not only essential for the economic prosperity of the ASEAN region but also important for global economic linkages and connectivity. He said economic and trade liberalisation, multilateralism, credibility, global connectivity, economic stability, youth empowerment, maritime security, political stability, and regional to regional connectivity are part of ASEAN's regional economic vision.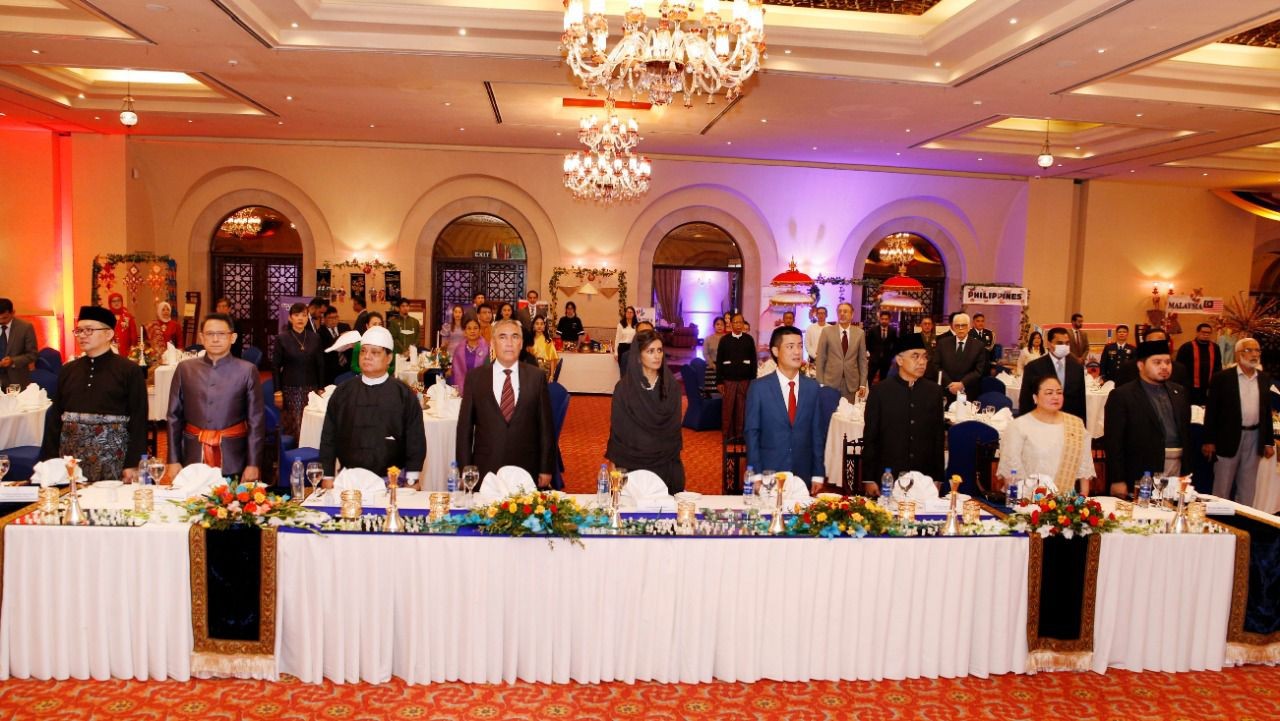 At the ceremony. Source: Vietnam's embassy
The ACI Chairman said that in the relationship between ASEAN and its partners in general and Pakistan in particular, there are differences and even conflicts of interests, especially in the context of the rapidly changing international situation, but on the basis of respecting each other's legitimate interests and solving challenges on the basis of international law and the UN Charter, countries can still cooperate for mutual development and hope that Pakistan will further contribute in promoting and preserving peace, stability and prosperity in the region.
Speaking at the ceremony, State Minister for Foreign Affairs Hina Rabbani Khar said that ASEAN has an increasingly large role in the process of dialogue and conflict resolution in the region and the world. A stable, prosperous and developed ASEAN will be the new driving force not only for Pakistan but also for Asia and beyond.
The State Minister affirmed that Pakistan is making efforts to develop multifaceted relations with ASEAN, to learn many things from the member countries of the bloc and especially emphasize the need to strengthen cooperation and exchange. trade between Pakistan and ASEAN countries, and expressed his wish that Pakistan would soon become a full dialogue partner of ASEAN.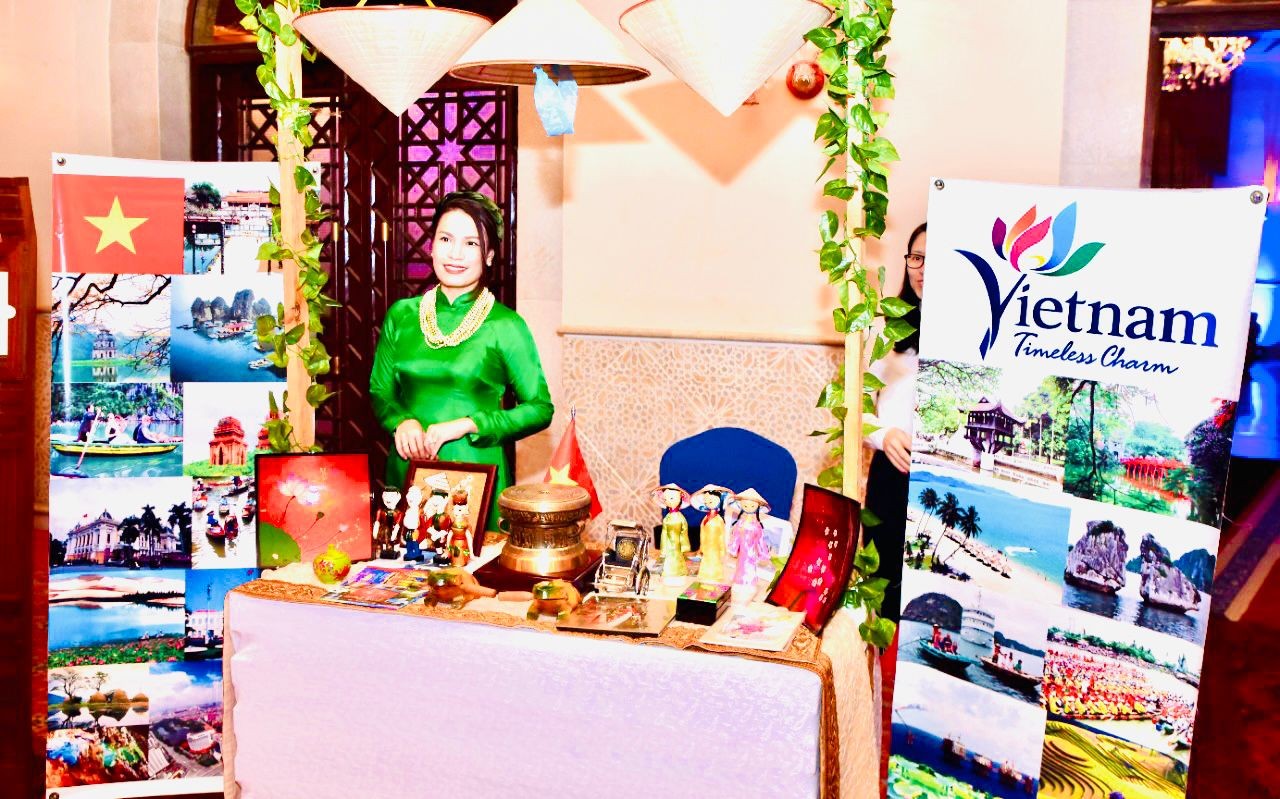 A Vietnam's corner. Source: Vietnam's embassy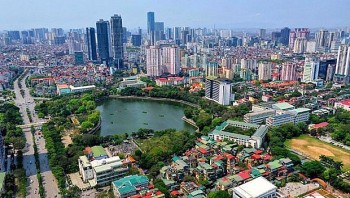 National
Vietnam News Today (Jan. 29): Quang Ninh: Cross-border trading with China resumed after Tet; Hanoi in the world's top three culinary destinations: Tripadvisor; Intertwined opportunities, challenges for Vietnam's economy in 2023; Supermarkets, traditonal markets gradually resume normal operations amid abundant supply.