ASEAN Foreign Ministers issue statement, expressing sympathies and condolences over Beirut port blast
Learning of the August 4 explosion in Beirut, the Foreign Ministers of the Association of Southeast Asian Nations (ASEAN) on August 9 issued a statement on the incident, at a proposal of Vietnam.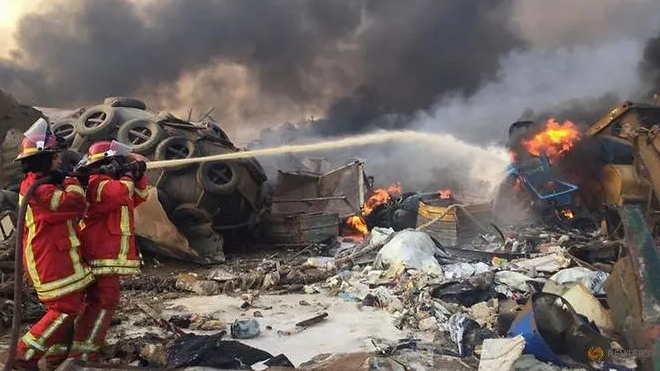 Firefighters spray water at a fire after an explosion was heard in Beirut, Lebanon August 4, 2020. REUTERS/Mohamed Azakir
In the statement, the ministers expressed sympathies and condolences to the government and people of Lebanon, as well as the families of the victims. They also affirmed solidarity with Lebanon and hope the country's government and people will soon overcome and settle the consequences of the incident.
The minister reaffirmed the commitment of providing consular support to the citizens of the ASEAN member states in Lebanon, in line with the existing agreements of the bloc.
The huge chemical explosion that hit Beirut's port, devastating large parts of the Lebanese capital and claiming over 150 lives, was felt across the county and as far as the island of Cyprus, was recorded by the sensors of the American Institute of Geophysics (USGS) as having the power of a magnitude 3.3 earthquake.
It was triggered by a fire in a port warehouse, where a huge shipment of hazardous ammonium nitrate, a chemical that can be used as a fertiliser or as an explosive, had languished for years, according to authorities.
The huge blast also wounded at least 6,000 people, including a Vietnamese citizen, and displaced more than 300,000 from their destroyed or damaged homes.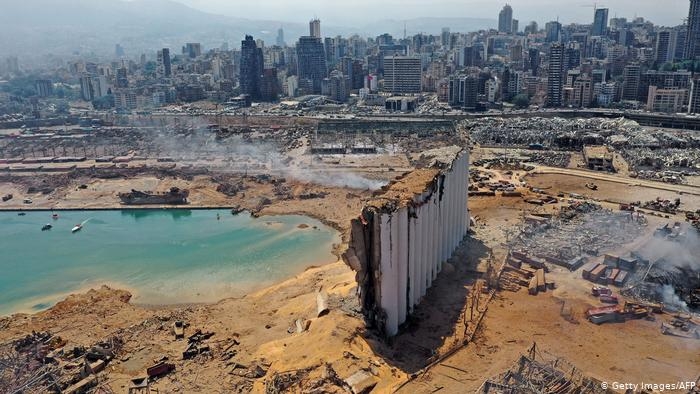 An aerial view of parts of the devastated Beirut port taken on August 7 shows the crater caused by the colossal explosion three days earlier of a huge pile of ammonium nitrate that had languished for years in a port warehouse. Photo: AFP
The Vietnam's Ministry of Foreign Affairs has instructed the Embassy in Egypt and Lebanon to stand ready to protect them if necessary, Foreign Ministry spokesperson Le Thi Thu Hang has said at the ministry's regular press conference on August 6.
There are very few Vietnamese in Lebanon, Hang noted, adding that there is no Vietnamese representative mission in Lebanon, and the Vietnamese Embassy in Egypt is in charge of Lebanon-related issues.
The embassy is trying to contact the Vietnamese community and Vietnam's honorary consular in Lebanon as well as local authorities to gain information on the situation of the incident.
The only information to come so far was that a Vietnamese citizen was slightly injured, who Hang said is being treated in hospital and in a stable condition.
Currently, about 50 Vietnamese citizens are living in Lebanon, mostly in capital Beirut, VOV reported./.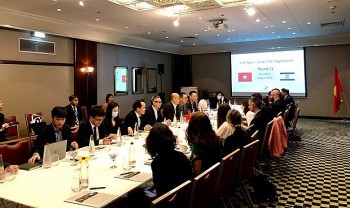 Economy
The signing of Vietnam - Israel Free Trade Agreement will open up many opportunities for Vietnamese businesses, and also new challenges when approaching this market.