Beirut explosion: One Vietnamese citizen injured
Two huge explosions rocked Lebanon's Beirut capital on August 4, killing 100 and wounding nearly 4,000, including a Vietnamese citizen, according to VNS.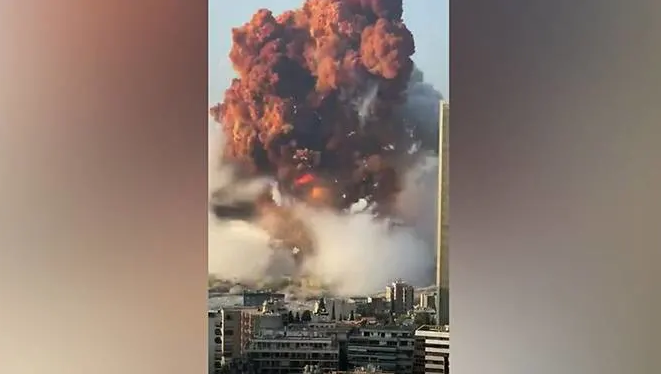 A large explosion occurred in Beirut, the capital of Lebanon, on Aug 4, 2020. (Photo: Twitter/Kabir Taneja)
The information was confirmed by the Vietnamese Ambassador to Egypt and Lebanon Tran Thanh Cong via phone talks with a VOV correspondent in Cairo.
"As far as I know a Vietnamese woman doing the housework for a family in Beirut was injured following the explosions. Her arm was broken and she was transferred to a nearby hospital for treatment. She is now in stable health condition," he said.
Cong added that he had asked the Consulate General in Beirut to keep a close watch on the situation in the Lebanese capital to come up with necessary citizen protection measures.
"If there are emergency cases, we will travel to Beirut to deal with the situation," the diplomat told VOV.
Currently, about 50 Vietnamese citizens are living in Lebanon, mostly in capital Beirut, VOV has learned.
The detail of the Vietnamese citizen's conditions will be updated further as more information becomes available.
Video footage of the second blast showed an enormous orange fireball that dwarfed nearby buildings and sent a devastating tornado-like shockwave ripping through the city.
The toll has risen to 100 dead and nearly 4,000 injured, Lebanon's health minister Hamad Hasan told Reuters.
"There are many people missing now. People are asking the emergency department about their loved ones and it is difficult to search at night because there is no electricity," he said.
"We are facing a real catastrophe and need time to assess the extent of damages."
Hundreds of people who were injured in the Beirut port blast were taken to hospitals but many remain trapped in homes damaged by the explosion, the head of the Lebanese Red Cross said.
George Kettaneh told local media there was no exact figure of how many were injured as many were still trapped in homes and within the area of the blast. Others were being rescued by boat.
Lebanese broadcaster LBCI quoted Hotel Dieu Hospital in Beirut as saying that it was treating more than 500 injuries and was not able to receive more. Tens of injured needed operations, the hospital said appealing for blood donations.
Lebanese media carried images of people trapped under rubble, some bloodied, after the massive explosion, the cause of which was not immediately known.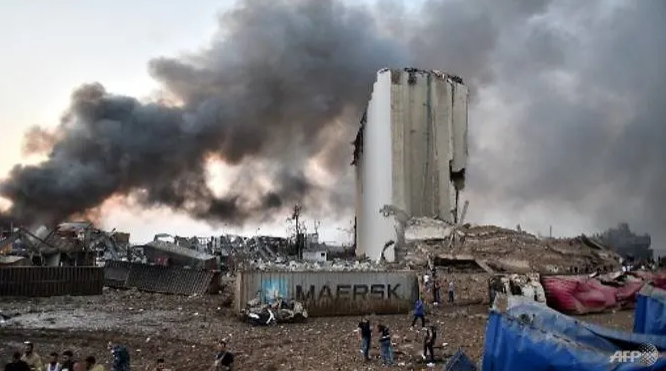 A picture shows the scene of an explosion near the the port in the Lebanese capital Beirut on Aug 4, 2020. (Photo: AFP/STR)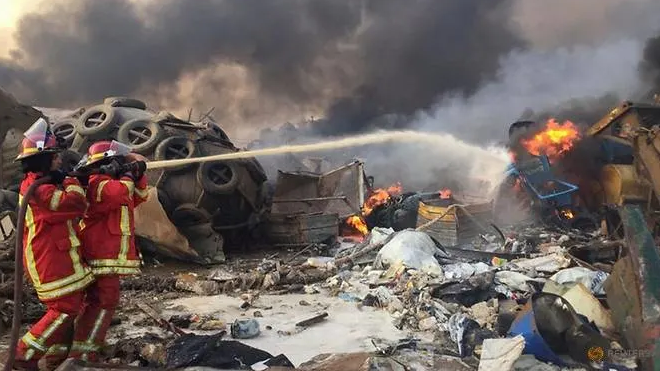 Firefighters spray water at a fire after an explosion was heard in Beirut, Lebanon August 4, 2020. REUTERS/Mohamed Azakir.
Lebanon's state news agency NNA and two security sources said the blast had occurred in the port area where there are warehouses housing explosives. It was not immediately clear what caused the blast or what kind of explosives were in the warehouses.
Lebanon's internal security chief Abbas Ibrahim later said that a massive blast in Beirut's port area occurred in a section housing highly explosive materials, and not explosives as reported earlier by NNA.
UN Secretary-General Antonio Guterres has sent his condolences to the families of the victims following the horrific explosions.
"The secretary-general expresses his deepest condolences to the families of the victims, as well as to the people and Government of Lebanon, following the horrific explosions in Beirut today. He wishes a speedy recovery to the injured, including several United Nations personnel working in Lebanon," said Farhan Haq, the deputy spokesman for the secretary-general in a statement.
"The United Nations remains committed to supporting Lebanon at this difficult time, and is actively assisting in the response to this incident," he said.
Meanwhile, the US, the UK and other countries like Qatar, Jordan, Egypt, Russia and France have pledged to help Lebanon overcome the consequences of the explosions./.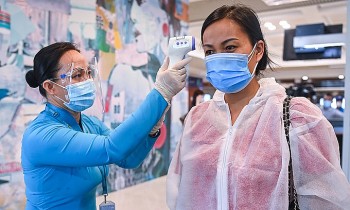 National
Vietnam News Today (October 20): Vietnam adds 3,034 Covid-19 cases to national infection tally; HCM City enhances cooperation with China's Shanghai; Thirty-two localities declare Covid-19 risk levels; Transport ministry mulls letting the unvaccinated fly.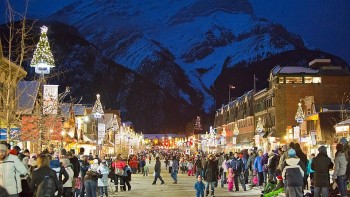 Travel
If you are looking to celebrate your Christmas somewhere else outside the country, then Canada can be the perfect choice for you with these 10 best and most idyllic places to have a wonderful Christmas holiday with your friends and families.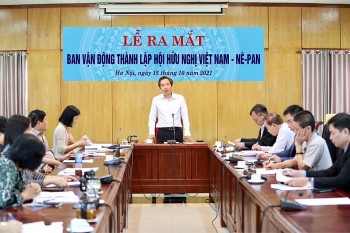 Friendship
The Advocacy Committee for the establishment of the Vietnam - Nepal Friendship Association was officially launched.