ASEAN Members Promote Recovery And Resilience Through Connectivity
A Vietnamese delegation attended the 12th ASEAN Connectivity Symposium which was held virtually on August 26 to promote recovery and resilience through connectivity.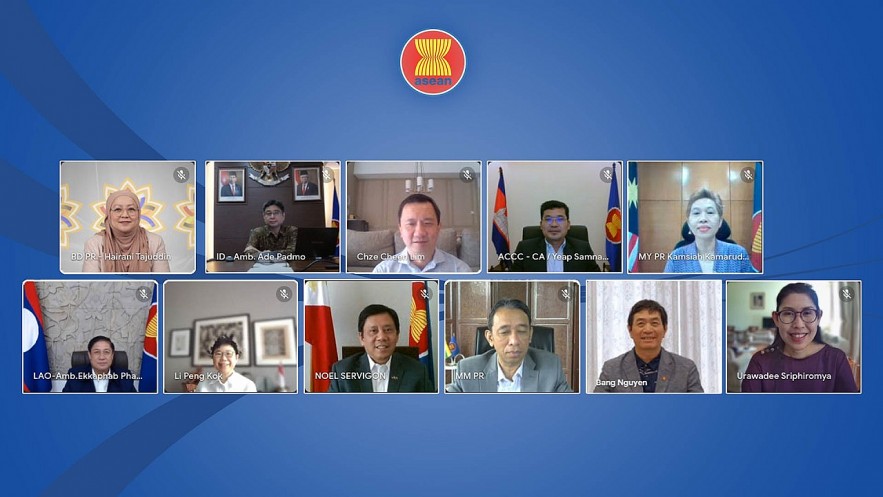 Representatives attend the event (Photo: Baoquocte)
Ambassador Nguyen Hai Bang, Permanent Representative of Vietnam to ASEAN, led a Vietnamese delegation to the 12th ASEAN Connectivity Symposium on promoting recovery and resilience through connectivity, which took place virtually on August 26, according to VNA.
Participants at the event were made up of over 150 delegates, including numerous ambassadors, heads of delegations of ASEAN member countries, partner countries, and the bloc's sectoral dialogue and development partners. They were also joined by representatives from international organizations and the private sector.
With the function being an important event that has been held annually since 2010, the symposium offers a venue for participants to discuss ways to support the bloc's micro, small, and medium-sized enterprises (MSMEs) during the Covid-19 pandemic and measures which can promote post-pandemic recovery, VOV cited.
Participants also focused their discussion on preparation for ASEAN Connectivity after the pandemic and post-2025, and cooperation on connectivity with partners for the prosperity of all member nations.
Ambassador Nguyen Hai Bang, Permanent Representative of Vietnam to ASEAN. (Photo: VOV)
During the three discussion sessions, delegates shared information, knowledge, and experience on the above-mentioned issues, and proposed measures to mitigate the impact of Covid-19 and develop recovery plans towards a smoothly connected ASEAN community.
They emphasized that the recovery efforts of ASEAN in particular and the region in general in the context of the Covid-19 pandemic should focus on strategic investment, sustainable infrastructure development, and smart solutions.
Attention should be also paid to upgrading digital technology in order to strengthen supply chain connectivity, and making proper investments in education and training to prepare the workforce for the future, they said.
The Master Plan on ASEAN Connectivity (MPAC) is a strategic plan granted approval by ASEAN leaders in October 2010, in Hanoi. It seeks to promote connectivity within ASEAN and between the bloc and its partners, thereby moving towards a smoothly connected ASEAN community without barriers.
During the course of the 28th ASEAN Summit in Vientiane, Laos, held in September 2016, ASEAN leaders adopted the MPAC 2025 with a vision of seamlessly and comprehensively connecting and integrating the bloc.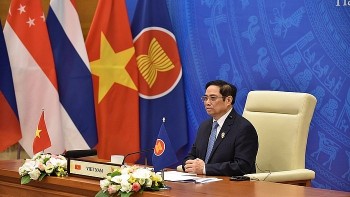 Friendship
Prime Minister Pham Minh Chinh spoke highly of Australia's assistance to ASEAN member states in the fight against Covid-19 pandemic.