Beach Packing List: What To Pack For A Trip To The Beach
With summer coming close, a lot of us are preparing for a trip to the beach with our family or friends. If you are looking for a helpful guide on how to pack for your beach trip and what you will need, this pack list below will help you out.
Finalizing a beach vacation packing list requires a slightly different strategy than other kinds of trips: For one, preventative measures like sunscreen, sunglasses, and hats are non-negotiable. Then there's the sand, the wet clothes, and the keeping-kids-happy, if you're traveling with young ones, to factor in.
There are some obvious items to pack for the beach, but we've come up with a list of must-have beach items that you may not have thought of. Here is your beach packing list, and everything that you will need for your summer trip to the beach.
1. Lightweight clothing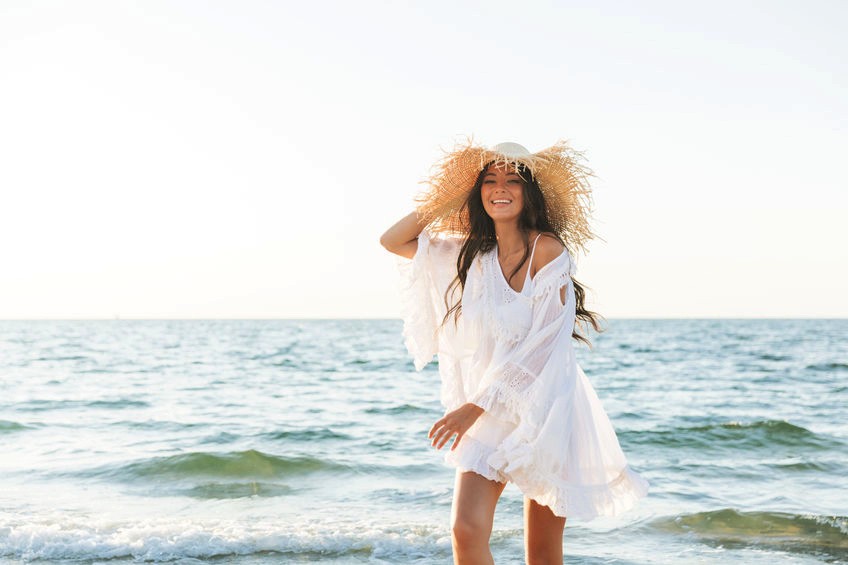 Photo: Travel Fashion Girl
When it comes to choosing which clothes to pack for a beach vacation, less is more. More often than not, you'll find yourself in comfortable, loose-fitting clothes that can be worn throughout the weekend or week by the beach. There are the essentials—bathing suits, walking sandals (there's no better time to break out your Chaco's), sundresses—you can't leave home without. Beyond that, we recommend packing lightweight pieces of clothing like linen pants and flowy jumpsuits, which can be worn on the beach or out to dinner.
For more casual daywear, athletic gear is a good multi-purpose option, since it can be worn over a swimsuit, to exercise, and to sleep on vacation. No matter how great they look over a one-piece, jean shorts are not comfortable at the beach.
2. Quick-Dry Travel Towel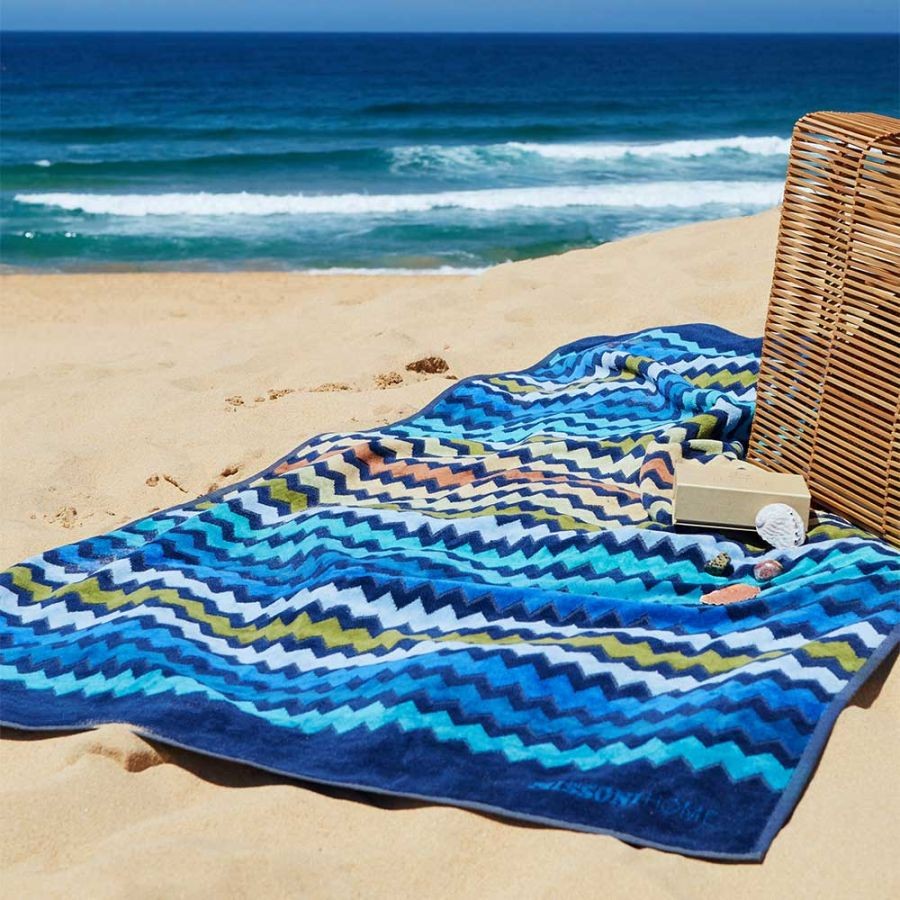 Photo: Spence and Lyda
A soft beach towel is one of the most essential items to pack for your beach trip. Easily relax and read a book while using your travel towel or use it to quickly dry yourself off. It doesn't matter if you're young, old or anywhere in between this towel is perfect for an action-filled beach day or a lovely day enjoying the water. This one also comes with a bonus washcloth and is available in several colors.
3. Waterproof Phone Case
Ever wanted to bring your phone into the ocean to take a few selfies? Now you can with this waterproof pouch that features a simple snap and lock closure to keep out water and sand. As a bonus, you'll still have full use of your touchscreen and camera!
4. Hats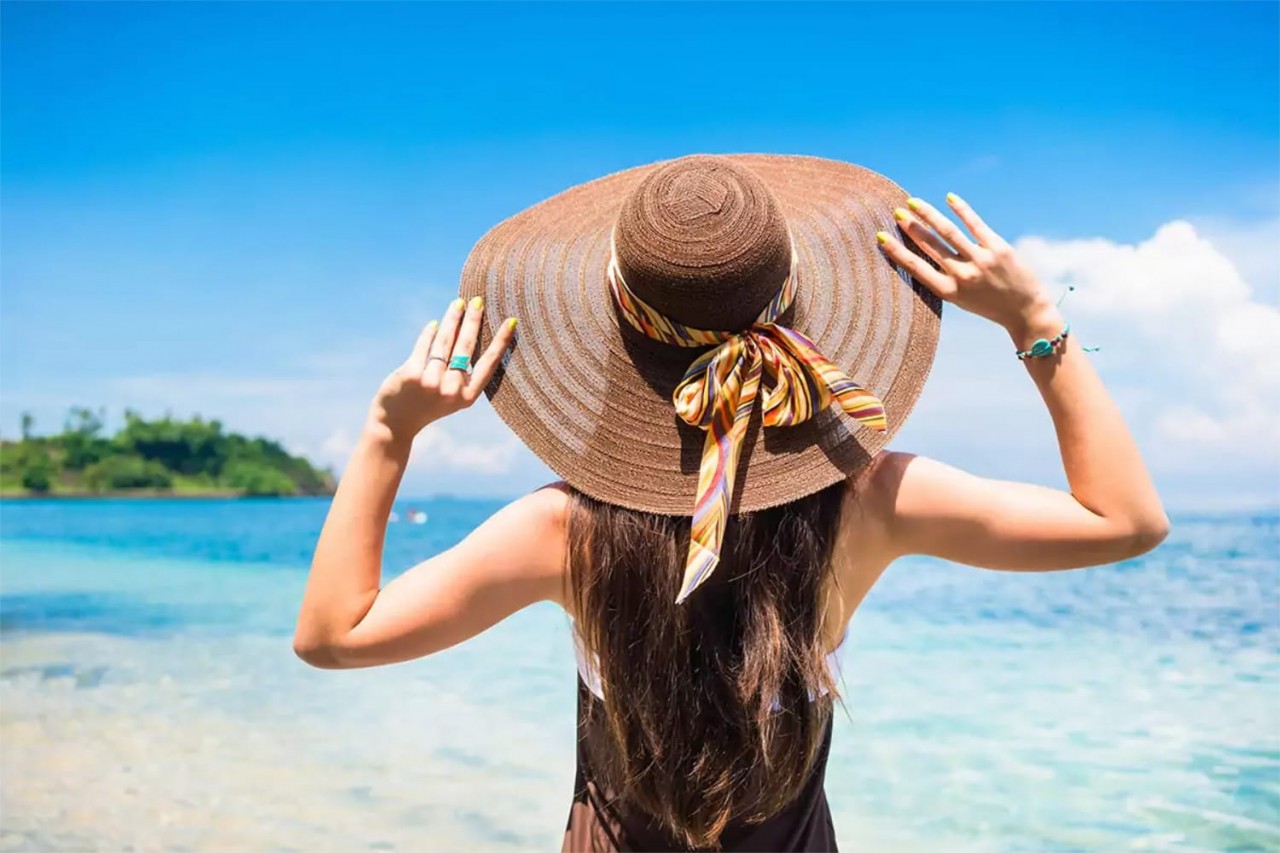 Photo: Shutterstock
After you pack your favorite pair of sunglasses, grab a hat for you and ones for your family members, too: They'll block out more sun than glasses alone and keep your scalp from getting burned. You could go the straw hat route or look for something more sporty. Brooks has a great option in the Chaser Hat made with a DriLayer fabric (think the texture of a nice running shirt) that won't leave your head sweaty in the way a traditional baseball cap would.
5. Reusable bags
Baggu's reusable bags will come in handy on many occasions, especially as more cities and companies ban single-use plastic bags: You can drop in odds and ends on your way to the beach, carry wet clothes or bathing suits back to your hotel, or stash your beach accessories without schlepping another full-size tote around. On the way home, use them to wrap up dirty clothes or still-damp suits.
6. Underwater Digital Camera
A waterproof camera will immortalize your underwater memories! This one gives you a full range of quality digital camera functions including underwater sound for your videos. It's also durable and easy to use, plus very affordable.
7. Robe
After a long day at the beach, nothing feels better than a hot shower and a comfortable pair of pajamas. The one thing that can improve that experience? A robe. If you're going to bring one from home, you'll want it to be lightweight and quick-drying, like the Snowe Home's Honeycomb bathrobe, which comes in white, charcoal gray, and slate blue.
8. Reef-Safe Sunscreen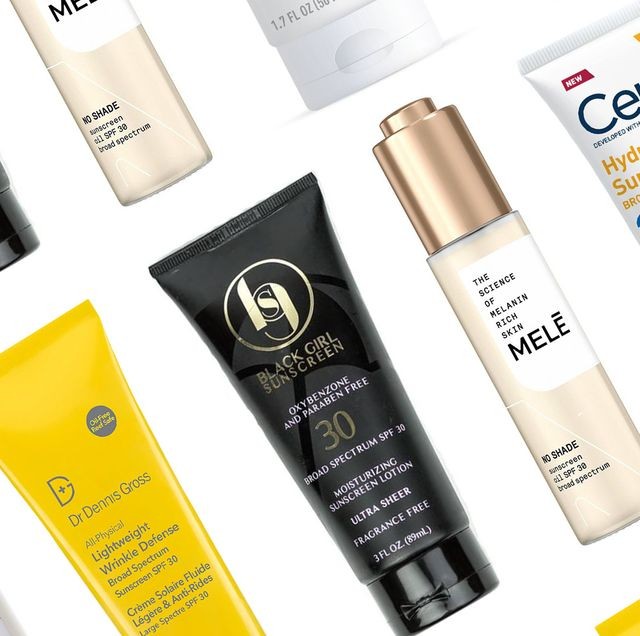 Photo: Harper's Bazaar
No matter what, you should always use reef-safe sunscreen. Standard sunscreens contain chemicals that have been proven to cause lasting damage to aquatic ecosystems. Opting for a reef-safe sunscreen will help protect aquatic plants and animals, whether you're on the beaches of a lake, a sea, or an ocean.
9. Beach Bag
A good beach bag should be lightweight and roomy and should be very easy to clean the sand out of. This bag is all of that, plus it contains an extra cooler in it so you can have that much cooler space! It's made for traveling, so it will fold up neatly for storage and packing.
10. Swimsuit Cover-Up
Swimsuit cover-ups are not just practical but are also an opportunity to have fun with beach fashion. This cover-up is very comfortable and flattering, plus the soft material dries quickly and retains its shape instead of getting baggy and stretched out. The last thing you want to do when you get out of the water changes your clothes while you're still damp – wear this while you hang out and dry off.
11. Portable Lipstick-Sized Charger
A day of fun in the sun can certainly drain your device batteries. Bring a portable charger with you to recharge your electronics. This particular charger is about the size of a tube of lipstick, but don't let its size fool you: it can hold multiple charges and will power up your devices quickly using your standard USB charger cables.
12. LifeStraw Filtered Water bottle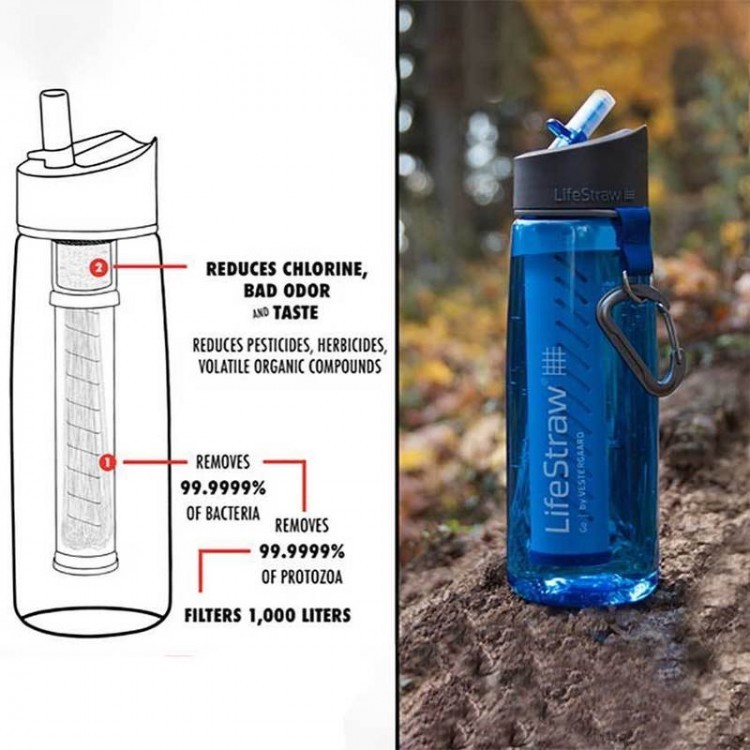 Photo: Complete Outdoors
Lifestraw Water BottleHydration is incredibly important when you're spending time in the sun and doing anything active. A filtered water bottle like this one is a great way to make sure that you can refill your bottle anywhere. The high-tech filter means you can still trust that the water will be tasty and free of bacteria or chemicals even if you fill the water at a random beach spigot.
13. Natural Hand Sanitizer
Baby Bum Hand SanitizerIt's hard to stay germ-free while enjoying the perfect beach day, however, when you bring hand sanitizer it all becomes possible. Enjoy beach picnics, swimming, or other water sports all while staying clean and being safe. This bottle of hand sanitizer smells great and will keep you and your company feeling fresh for hours. Bask in the beauty of your surroundings and feel safe doing so with this in your beach bag.
CLOTHES & ACCESSORIES TO PACK
Swimsuits
Cover-ups
Sunglasses
Hats
Sandals
Water Shoes
Socks
Undershirts
Bras
Sleepwear
T-shirts
Casual Shirts
Jeans
Pants
Shorts
Dresses
Skirts
Light Sweaters
Leisure Shoes
Belts
Jewelry
Beach Bag
Small Purse
Athletic Shoes
Workout Gear
BEACH GEAR TO PACK
Beach Umbrella
Beach Towel
Beach Blanket
Beach Chairs
Beach Toys
Beach Sport Games
Inflatable Floats
Snorkel Gear
Cooler
Waterproof Phone Case
Portable Speaker
Beach Safe
Other Beach Packing Tips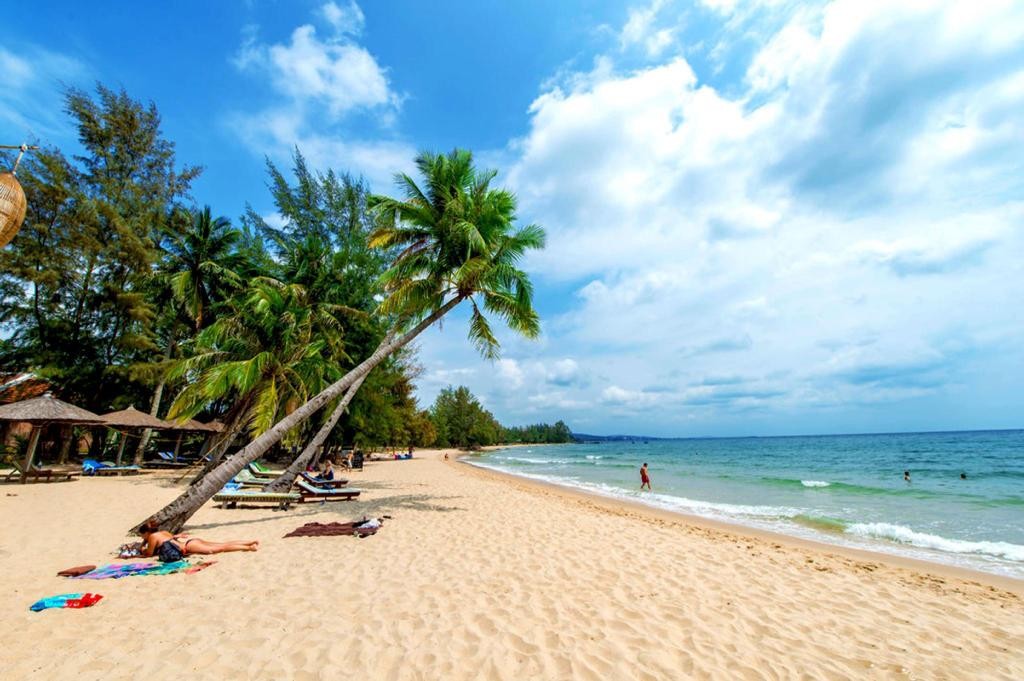 Photo: Agoda
Overall Plan: Light and breezy items should dominate your wardrobe choices. While you want to be comfortable, skip the faded and raggedy T-shirts and instead aim for a summery look that's casual but polished. And while you're packing, you may be tempted to focus just on getting there, make sure you also spend some time thinking about how you'll transport wet and sandy items back home. There's nothing worse than a suitcase full of sand. CGear has a line of products, including lounge chairs, blankets, and bags, that are "sand-free" and are must-have additions to your beach packing list, according to SmartTravel.
What's Essential? No beach vacation is complete without a swimsuit. Buy more than one so there's always something dry to wear, and bring them along in your carry-on. For footwear, pack flip-flops, sandals, water shoes, or canvas tennis shoes, depending on the type of beach you're on.
Choose a mesh or nylon beach bag with a distinctive pattern so it's easy to spot in a crowd, and make sure it has inside pockets, preferably waterproof, to store valuables and small electronics such as your cell phone. Speaking of gadgets, make sure that they're waterproof or have protective covers. A soft-sided insulated tote for drinks and snacks is easier to carry than a bulky cooler. Pack some disposable wipes for quick clean-up. Reusable plastic bags can be your best friend: Use them to bring food to the beach, and then carry wet swimsuits and towels on the way home. And you'll probably want a portable speaker, too.
Safety First: No matter how good it feels, the sun is not your friend. Load up on sun protection with a strong sunscreen that you can reapply often. If you're traveling to your destination by plane, look into sunscreen towelettes that won't explode or leak like bottled sunscreen. When you're lathering up, don't forget your face. Add SPF lip balm, and wear sunglasses and a sun hat. Make sure to check the environmental regulations at your beach destination, as some places are banning harmful and coral-damaging chemical sunscreens. Instead, shop for reef-safe sunscreens.
Leave at Home: Being on the beach is an excuse to cut loose; avoid bringing clothing that's too stuffy or structured. If you're staying at a hotel, find out ahead of time if towels and other beach amenities are included. Many vacation rentals also have "house" items such as camp chairs and barbecue grills so there's no need to bring your own.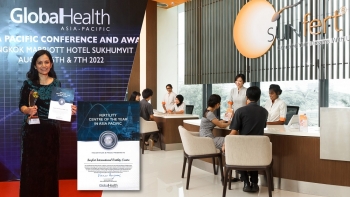 Economy
Sunfert International Fertility Centre (Sunfert) garnered the 'Fertility Centre of the Year in Asia Pacific title at the recent GlobalHealth Asia-Pacific Awards 2022.