Beautiful Gift Boxes to Celebrate Year of the Tiger
Whether you are gifting or celebrating with friends and family, we wish you luck and fortune in the new year!
As we all know, Year of the Tiger is only a few days away. New Year's Cuisine brings the atmosphere of spring with beautiful cake boxes with delicate decorations. Let's take a look at some uniquely designed Tet cake boxes from Vietnam, Hong Kong, and Japan!
Zodiac Tiger - Andaz Tokyo (Japan)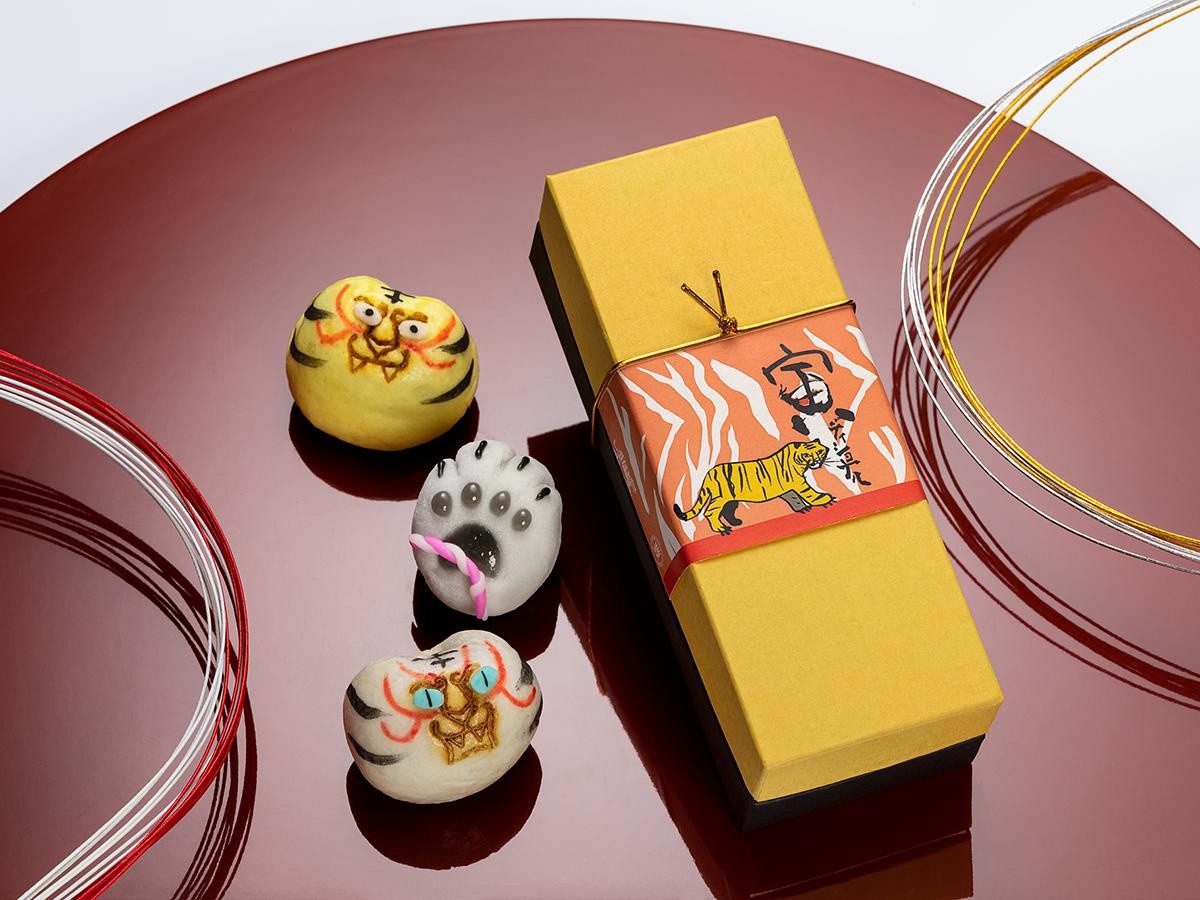 Photo: Thanh Nien Online
On the occasion of the year of the tiger, Andaz Tokyo - a prestigious confectionery brand from Japan has launched mouse cakes with textures like the skin of this animal. According to feng shui, the tiger is a symbol of power, authority, agility and bravery. This is the only animal that can be compared with a dragon in the opinion of the East Asians.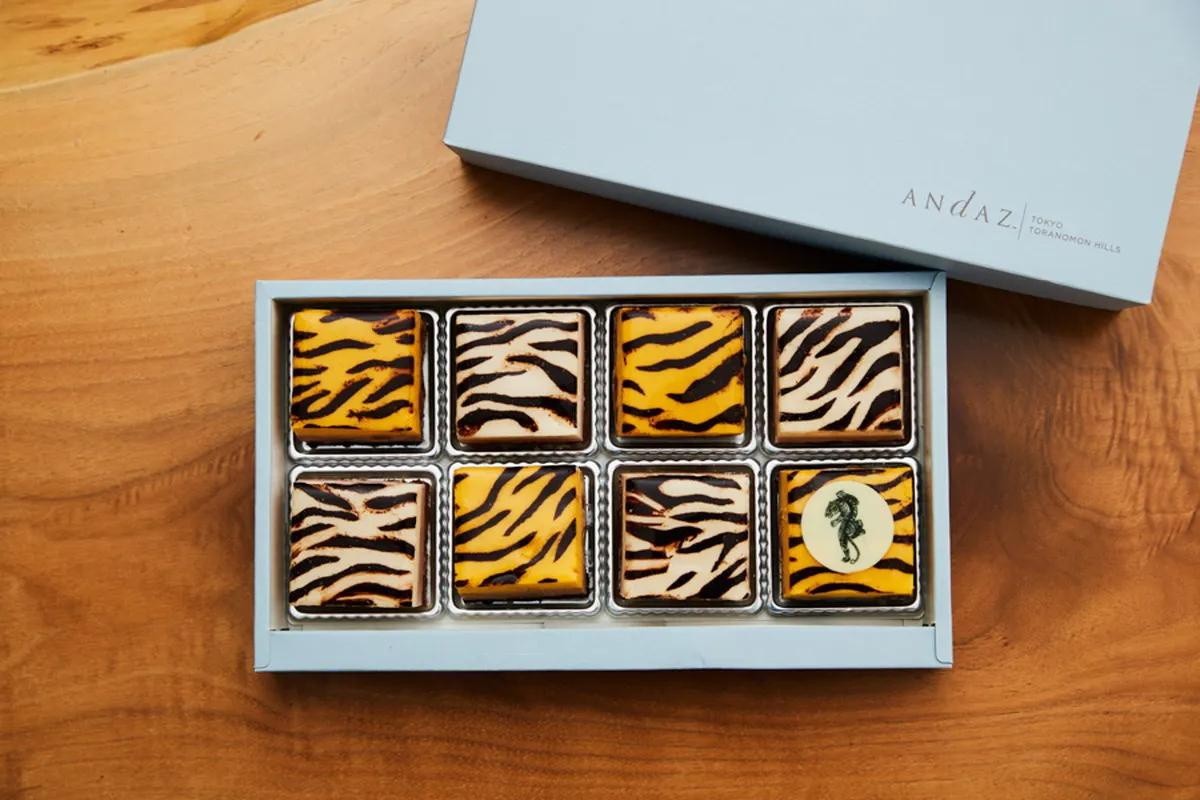 The square cakes with unique and beautiful tiger patterns will be very suitable for Tet gifts to dear friends. Photo: Thanh Nien Online
The flavor of the cake stands out with the combination of chocolate and greasy mouse as a contrast between white and pink tiger motifs, yellow and brown creating a fun and eye-catching image.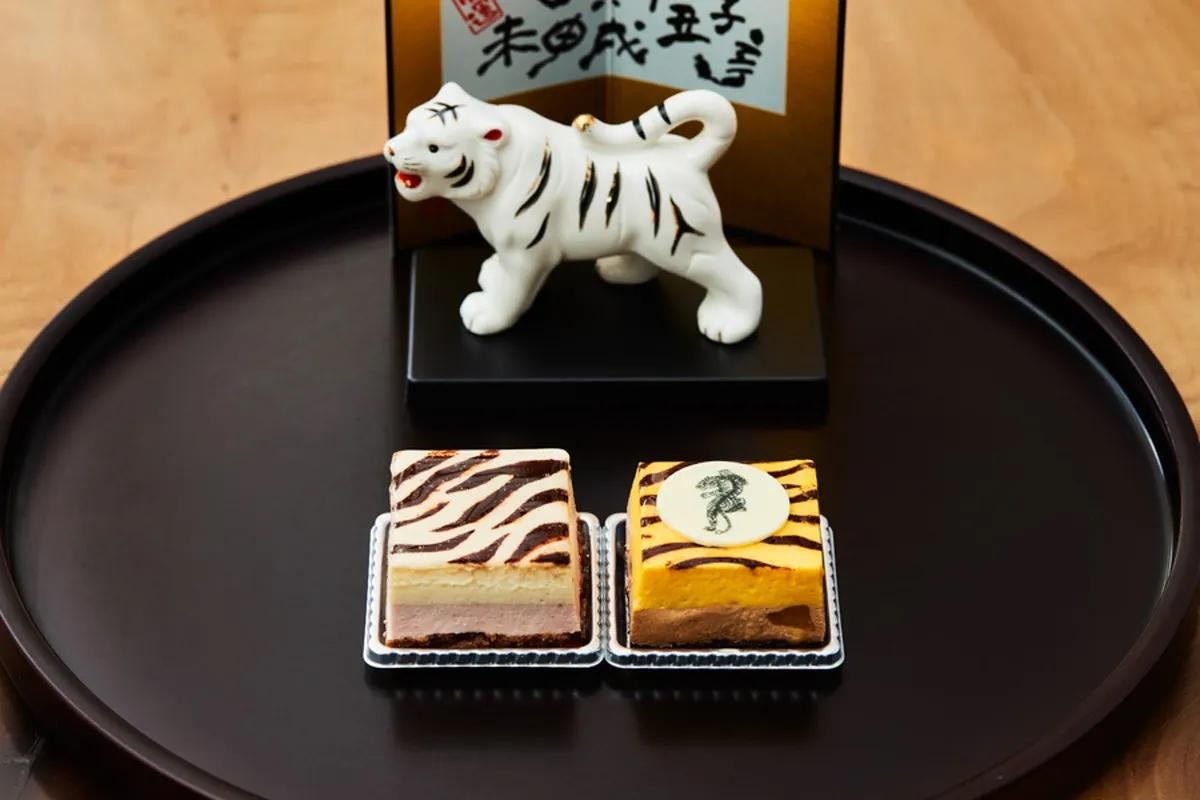 Photo: Thanh Nien Online
The cake box also has 2 tigers in the gift box with bold Asian identity.
Outfitted in soft blue box, this collectible gift set opens to reveal custom designed yellow envelopes and exclusive Chinese characters writing from Andaz Tokyo. The note feature white tigers against a backdrop standing tall to signify hope and purity, intricate cloud elements for luck and fortune, and elegant fans to celebrate union and happiness.
Made with gift giving and celebration in mind, Zodiac Tiger cake box is packed with two tigers in a gift box with lovely patterns and suitable for Asian culture.
Du Xuan - Dai Phat (Vietnam)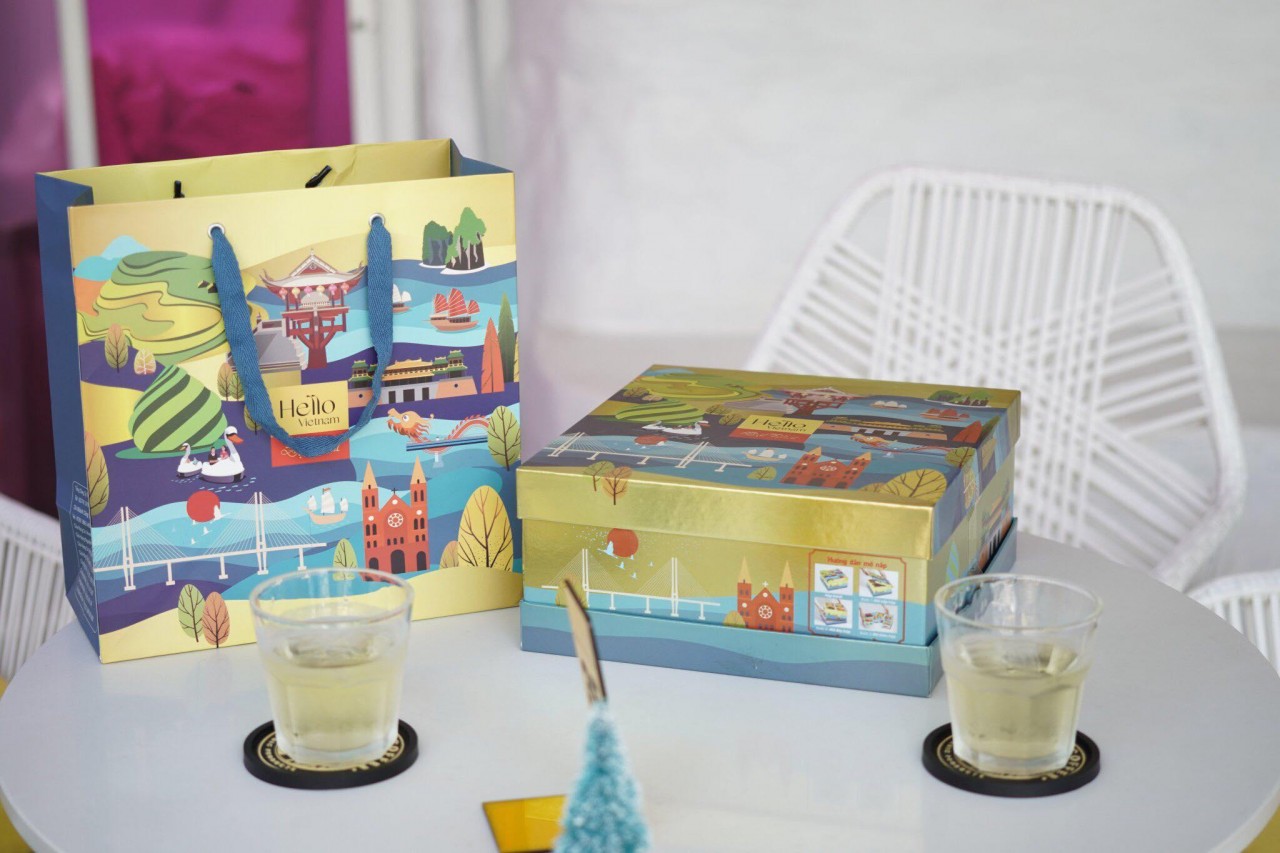 Photo: Thanh Nien Online
Du Xuan Tet cake box is designed with an elegant modern style.
On the face of the box are printed pictures of famous landscapes of Vietnam. After a long time of not being able to travel or have fun because of the epidemic, the images on this box are like a spring trip.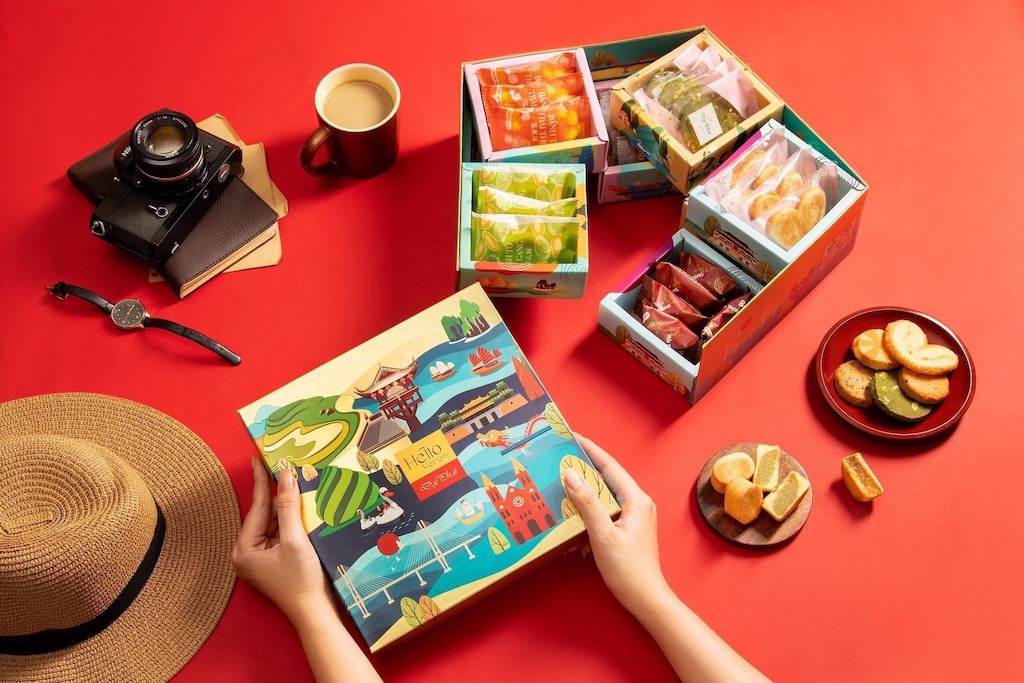 Photo: Thanh Nien Online
Du Xuan's box has a square shape, but when opened, it spreads out into a five-pointed star shape, like a tray of Tet sweets.
The box includes many different cakes to suit the taste of all ages such as green tea cakes, cookies, butterfly cakes,...
Rice Cake Gift Box - Huangyue (Hong Kong)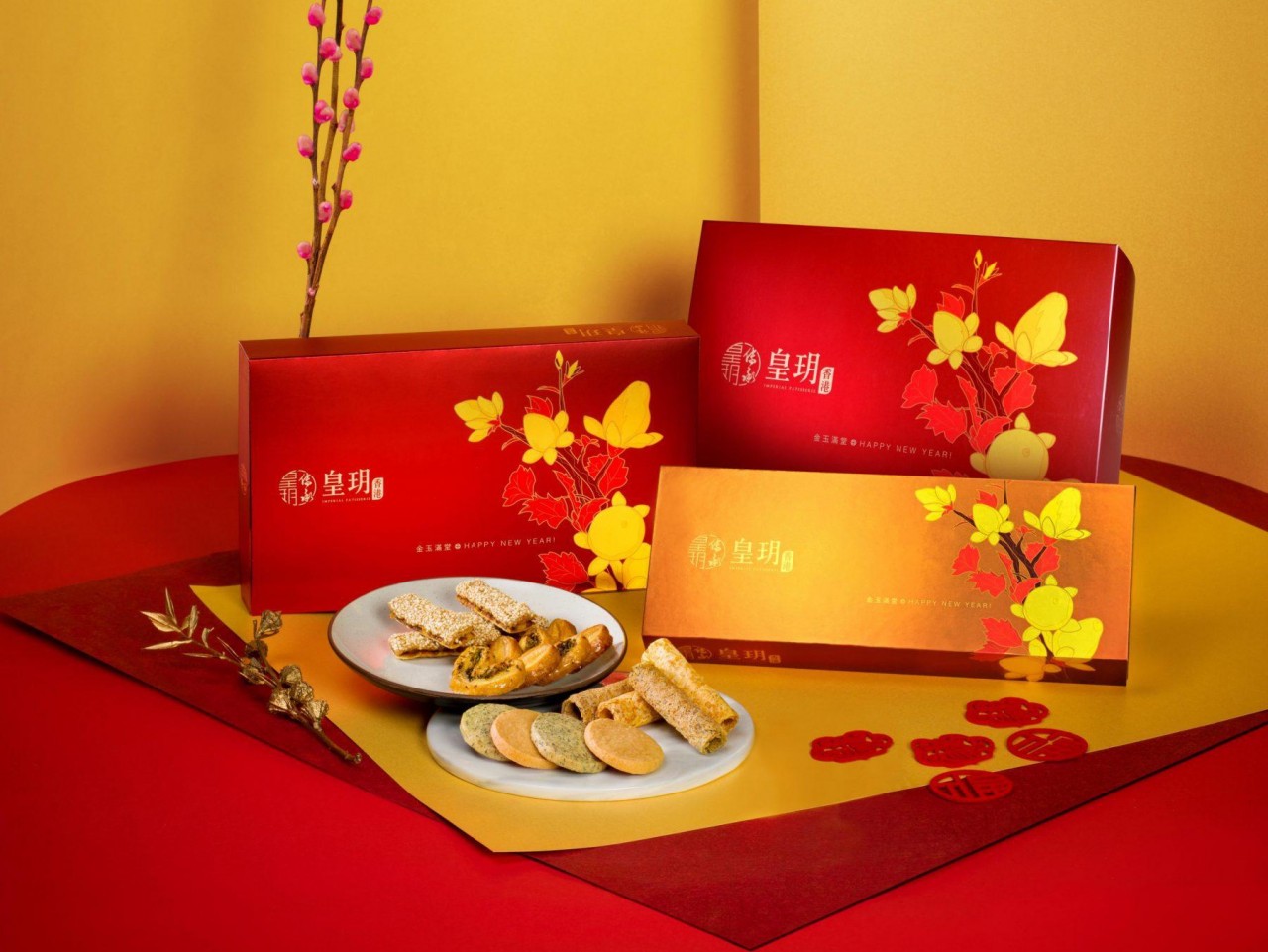 Photo: Thanh Nien Online
This is the first time Huangyue has launched a rice cake gift box on the occasion of the Lunar New Year. The cake is made by 2 famous pastry masters, Chef Yip Wing Wah and Chef Lai Wing Guan from Hong Kong.
The golden cake consists of fresh salted egg yolks baked on medium heat, mixed with ground rice milk and then steamed. Brown rice cakes are processed according to the traditional method, while stirring, a little ginger juice is added to highlight the brown sugar flavor in the cake, sweet and fresh taste of rice.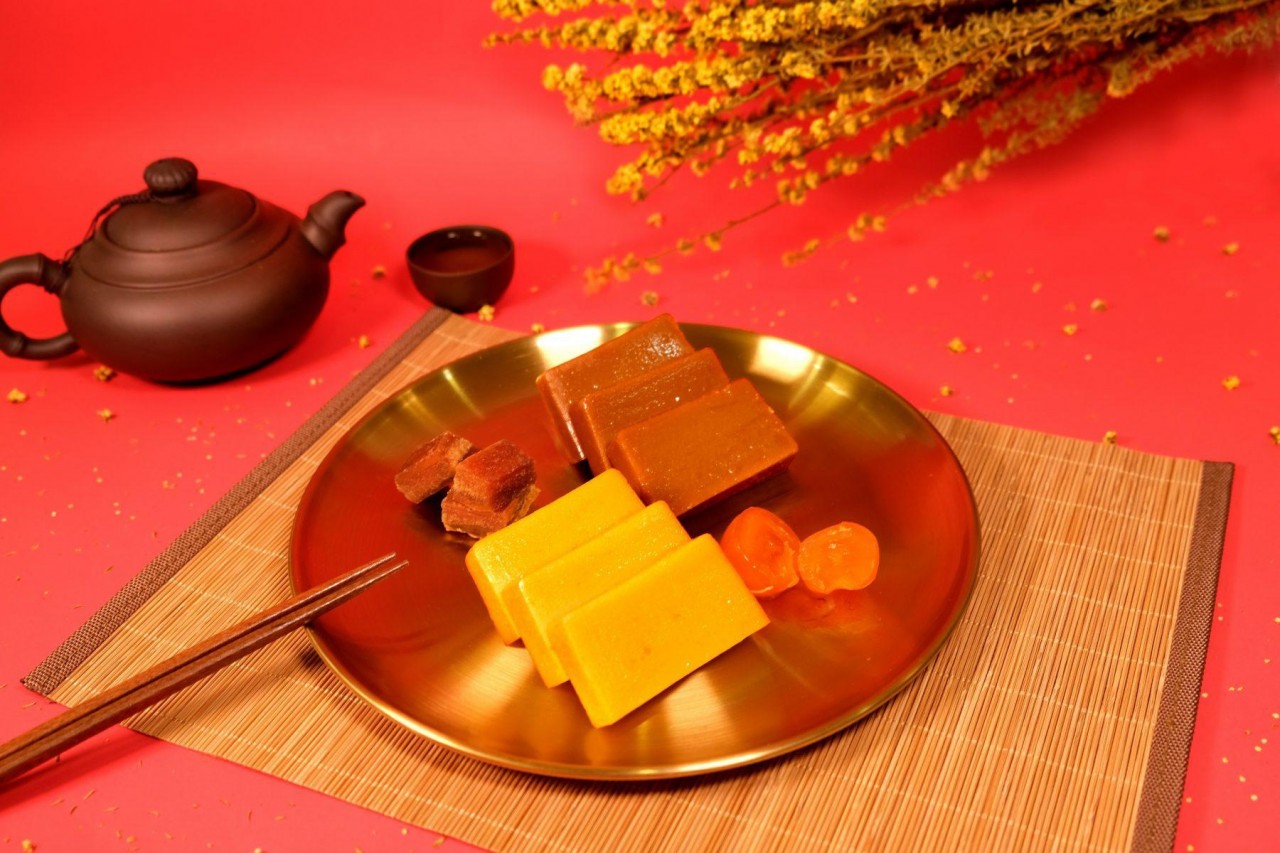 Du Xuan is very suitable for enjoying with tea and sharing stories of early spring. Photo: Thanh Nien Online
Not just rice cakes, Huang Yue also launched a variety of gift boxes with extremely delicate and luxurious shapes such as honeycomb egg rolls, Michelin butterfly cakes, fruit and crackers, and a variety of traditional pastries.
There are many ways to refresh your feast for the New Year, and cake boxes are perfect because they are both eye-catching and soul-pleasing with spiritual meanings.
Whether you are gifting or celebrating with friends and family, we wish you luck and fortune in the new year!