Everything You Need to Know About Vietnam's Festive Kumquat Fruit
During the days just before the Lunar New Year, it is easy to see motorbikes carrying all sorts of ornamental plants on the streets
With two weeks until the 2022 Lunar New Year, gardeners growing peaches and kumquat trees are busy preparing for the Tet market.
Similar to pine trees at Christmas in the West, Vietnamese people use many kinds of flowers and plants to decorate their house in this special period, including peach blossoms, kumquat trees and apricot blossoms.
Let's get to know some facts about kumquat trees to see why they are so admired by the Vietnamese people.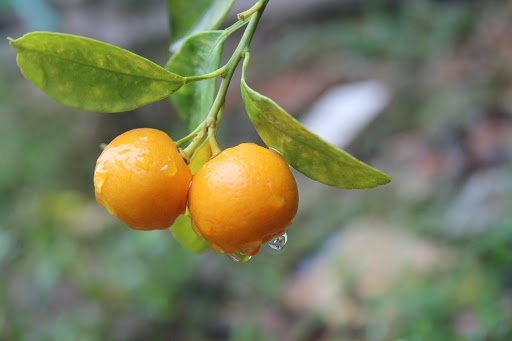 Locals believe having a kumquat tree inside their house brings good luck in the new year, as 'quat' – the plant's name in Vietnamese – sounds similar to 'cat,' which means 'good deed' or 'success.'
Indispensable Part
It is indispensable for each Vietnamese family, no matter whether the family is rich or poor, to mark their Tet with colorful golden kumquat trees, peach blossom as well as yellow apricot flowers as a symbol of good fortune for the coming year.
Peach blossom is traditional at Tet in the north as apricot blossom is in the south, while the kumquat tree with its ripe deep orange fruit is popular throughout the country.
The 2022 Lunar New Year holiday will last from January 31 through February 4. That means the holiday, also called Tet - the longest and most important traditional festival in Vietnam, will be from the 29th day of the 12th lunar month in the Year of the Buffalo to the 4th day of the Year of the Tiger.
Vietnamese people decorate their houses and offices with these ornamental plants during Tet as symbols of warmth, wealth and good luck.
Talking about ornamental plants for Tet, one cannot fail to mention the kumquat tree. A tree with many fruits makes a house brighter and warmer, especially in the cold weather in the north.
The tree is a popular decoration for the living room during Tet. Its many fruits symbolise the fertility and fruitfulness that the family hopes will come in the coming year.
People believe that the more fruits are on the tree, the luckier the family will be. Greeting cards and good luck symbols are hung from the Tet tree.
Health Benefits of Kumquat Fruit
If you're a big fan of citrus fruits, or sweet yet tart foods in general, then you will certainly love kumquats.
Kumquat are known in Vietnamese as "quat" or "tac.". Due to the sweet flavor, kumquat is widely used in making food and beverage, including cocktails, jams, jellies, candies, salted or sugared dried fruits, drinks and desserts.
Kumquats are made up of a wide variety of essential oils, including limonene, alpha-pinene, monoterpenes, and many others. They also contain fiber, potassium, calcium, vitamin C, beneficial fats, and vitamin A.
Dried kumquat.
Aid in Digestion
One of the major functions of kumquats is their role in regulating digestion.
Eight kumquats are equivalent to 10 grams of fiber and eating a handful of kumquats isn't a tough thing to do.
This amount of fiber helps to keep your gastrointestinal tract moving and regulates your digestion. It can help to eliminate constipation, excess gas, bloating, and cramping and increase the efficiency of your nutrient uptake.
Controlling Diabetes
Apart from their beneficial effect on digestion, kumquats also play a role in preventing diabetes.
Dietary fiber can help to optimize insulin and glucose balance in the body, thereby preventing people from developing this incurable disease.
Boost Immunity
Kumquats impact the immune system in a number ways as they are rich in vitamin C, just like oranges.
Vitamin C is a very important nutrient in our diet, primarily because it has an effect on everything in our body.
It helps to stimulate the growth of new cells and boosts the immune system to protect your body from infections, bacteria, and fungi.
Without vitamin C as our first line of defense, we would not only not be unable to protect ourselves, but we also wouldn't be able to heal.
Skin Care
The combination of antioxidants and vitamins in kumquats make them ideal for protecting the skin from cancerous effects of the sun and negative effects of free radicals, which cause wrinkles, age spots, and rough, unhealthy skin.
Kumquats, like many citrus fruits, can have a great effect on the appearance and feel of your skin.
Eye Care
Kumquats are a rich source of vitamin A and beta-carotene, which are closely connected to vision health.
Beta-carotene works as an antioxidant to reduce oxidative stress in the macular cells, thereby limiting macular degeneration and reducing the development of cataracts.
Fresh honey kumquat juice.
Build Strong Bones
The significant calcium content in kumquats helps to protect your bones over a long term. High calcium levels in your body increase the rate of healing and ensure that your bones stay healthy and strong well into the old age.
Boost Energy
You wouldn't expect kumquats to be so rich in carbohydrates, but they are. Carbohydrates are essential for replenishing our energy reserves in a simple way.
Kumquats can provide that burst of energy in our diets, while also giving us all the other benefits too. The high level of riboflavin, a key vitamin involved in the production of energy, makes this process even easier.
Weight Loss
Kumquats are rich in fiber, water, and carbs, and are low in calories. Hence, they are an ideal food for people trying to lose weight. They will fill you up and keep you healthy, which will reduce your urge to overeat.
Hair Care
Vitamin C, natural organic compounds, antioxidants, and minerals, present in kumquats, have a major effect on the quality, texture and strength of your hair.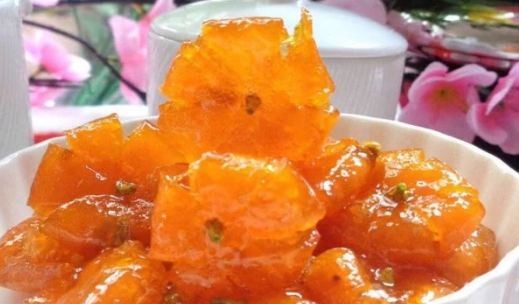 Candied kumquats can be made with a variety of preserved foods from lotus to coconut, melon, ginger, and kumquat.
Tips When Buying Kumquat Fruits
If you want to purchase and enjoy kumquats, make sure to do so during the winter, especially during November to June — kumquats are at their peak during this time.
Make sure to always pick fruits that are small and firm, with a soft sheen and no discolorations.
Ideally, their stems should still be attached. Refrain from buying kumquats that are unripe, green in color and have surface cuts, bruises or damage.
Store the fruits in a perforated bag in your refrigerator, where it can last for up to two weeks.
You can also store kumquats in a room temperature area for around three to four days. When you're ready to use kumquats, wash the fruit and gently pat dry using a soft cloth or tissue. Pull off the stem and chop or slice.
In order to keep the plant attractive and prevent pests, they may be sprayed with pesticide during cultivation and prior to sale, leaving pesticide residues on the flowers and fruits.
Depending on the nature of pesticide, usage, amount and duration of intake, consuming fruits that contain pesticide residues may result in acute or long term adverse health effects. Therefore it is advised not to consume potted kumquats.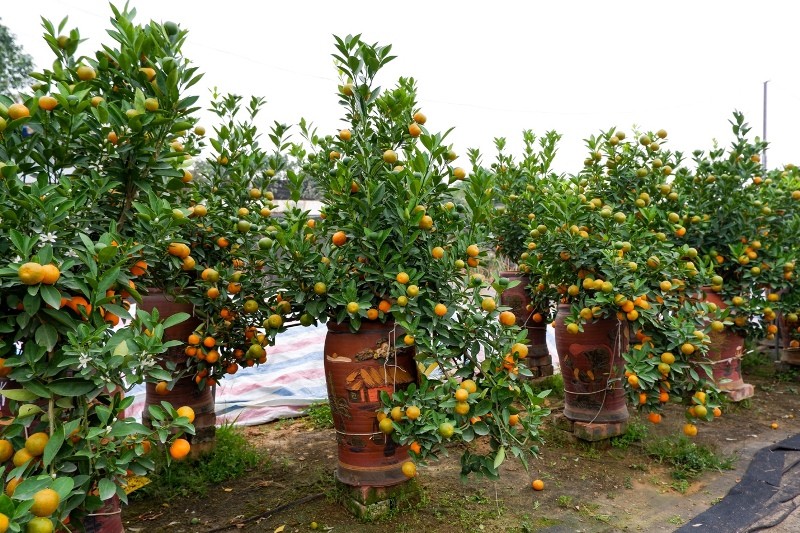 Kumquats and peach blossoms are still people's favourite for Tet holiday. Source: baodautu.vn
Sales Decline Due To Covid-19
This time is very important, deciding whether the season is bumper or not. When it comes to kumquat care, dedication to the profession is indispensable.
But the most important factor is the weather. This year's rainy weather is not favorable, so kumquats will grow worse than last year.
This year's kumquat trees at Thuy's garden, the owner of the kumquat garden in Hanoi's Tu Lien area, are priced from VND 500,000 to VND 1 million. He focuses on growing small bonsai trees because they are more popular with people.
Thuy said: "The cultivation is quite difficult because of the pandemic and lockdown. Moreover, due to the impact of Covid-19, the price of kumquats will be lower than prior years."
Meanwhile, another owner of garden in Tu Lien said: "There are still customers buying trees for companies and for families decorations but the number is less than every year. Maybe they have to wait for their salary and Tet bonus".
Not only in Hanoi, but kumquat tree growers in many provinces and cities are also busy pruning the leaves and beautifying the trees.
The work of nurturing the lush trees so that the fruits are ripe and flowering on the occasion of Tet holiday requires a lot of care.
"Every year, by this time of year, almost all of the trees in my garden have been sold. This year's sale is very slow," said an owner of Xuan Ba garden in Dong Tho commune, Thai Binh city, with 20 years of experience as an ornamental kumquat trees grower.
The Covid-19 pandemic has made buyers spend less and save more, Ba said. On the other hand, they are still waiting to see how the market is this year to decide to purchase sooner or later.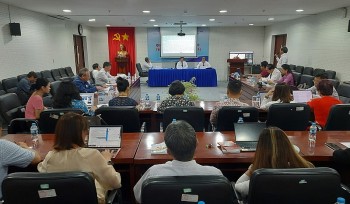 Friendship
The Vietnam - India Friendship Association's Ho Chi Minh City branch, the Ho Chi Minh City Union of Friendship Organizations (HUFO) and the Southern Institute of Social Sciences on March 21 held a scientific seminar themed "Vietnam - India relationship: tradition and present".