Belgium: 90-year-old Woman Died From Two Variants At The Same Time
A 90-year-old Belgian woman died in March after contracting two Covid-19 strains from two different people, medical researchers in Belgium said Sunday.
A 90-year-old woman who died after falling ill with Covid-19 was infected with both the UK and South African variants at the same time, scientists in Belgium have revealed.
The woman, who lived alone and received at-home nursing care, had not received the vaccine and was admitted to the OLV Hospital in the Belgian city of Aalst - around 17 miles from Brussels - after a spate of falls in March. She tested positive for Covid-19 the same day.
While her oxygen levels were initially good, her condition deteriorated rapidly and she died five days later.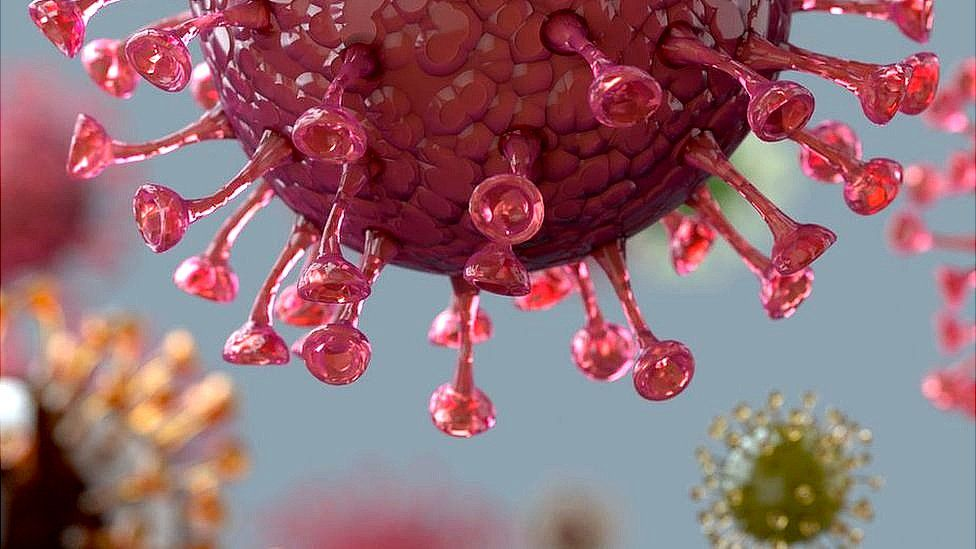 Photo: Getty Images
When medical staff tested for the presence of any variants of concern they found that she was carrying both the Alpha strain, which originated in Britain, and the Beta variant first detected in South Africa.
In January 2021, scientists in Brazil reported that two people had been simultaneously infected with two types of coronavirus, one of them a variant of concern called Gamma.
Researchers from Portugal, meanwhile, recently treated a 17-year-old who appeared to have caught a second type of Covid while still recovering from a different, pre-existing Covid infection, according to BBC.
The 90-year-old, who was infected with the two "variants of concern" - the most worrying new versions of coronavirus that experts are tracking - had been admitted to hospital after experiencing some falls, but later developed worsening respiratory symptoms.
Lead researcher Dr Anne Vankeerberghen, from the OLV hospital in Aalst, Belgium, said: "Both these variants were circulating in Belgium at the time, so it is likely that the lady was co-infected with different viruses from two different people. Unfortunately, we don't know how she became infected.
"She was a lady who lived alone, but she got a lot of helpers coming in to care for her.
"Whether the co-infection of the two variants of concern played a role in the fast deterioration of the patient is difficult to say."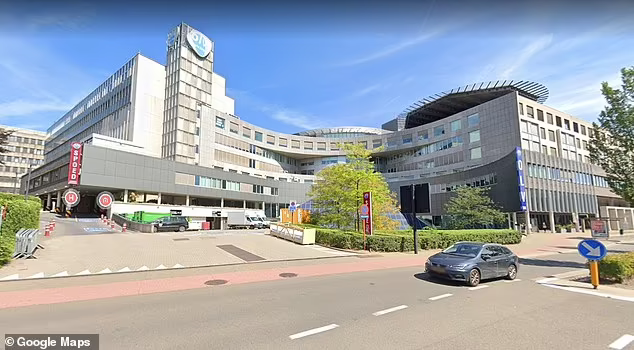 A 90-year-old woman admitted to OLV Hospital in the Belgian city of Aalst was found to have been positive for both the alpha (UK) and beta (South African) strains of Covid-19. Photo: Google Maps
Viruses constantly evolve by mutating as they replicate. This creates new versions or variants.
Covid has undergone some important changes that may give it an advantage - for example, by increasing its ability to replicate or dodge some of our existing immunity from past infection or vaccination.
The most concerning ones are being closely monitored by scientists and are called variants of concern.
Currently, in the UK, it is the Delta variant that is spreading the most.
In the UK, the Alpha and Beta strains now only account for a few cases. The latest data from Public Health England shows a rise of 680 cases of Alpha and nine of Beta in the week leading up to 7 July.
This is compared to the Delta variant, which has become the most dominant strain in the UK with 54,268 new cases in the last seven days.
In February, Dr John McCauley, director of the Worldwide Influenza Centre at the Francis Crick Institute in London, told MailOnline it was possible for someone to get infected by two strains at the same time, which can happen with the flu.
He warned that, while unlikely, it was also biologically possible the two strains could interfere with one another and swap genetic code.
'Getting one strain up a nostril and another up another nostril doesn't matter...but (the risk is) if they get to the back of the throat and then go into the same cell - then there's an opportunity for this to happen.'
Alpha SARS-CoV-2 variant tied to more severe outcomes
Infection with the Alpha (B117) SARS-CoV-2 variant may pose a heightened risk of poor COVID-19 outcomes, according to two observational studies from England and Denmark published in The Lancet Infectious Diseases.
65% higher odds of death in primary care group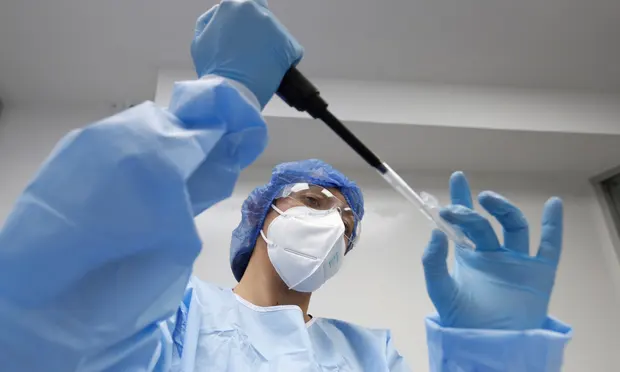 Scientists have warned more research is needed on co-infection with more than one Covid variant, after a woman in Belgium had both the Alpha and Beta strains at the same time. Photograph: Francisco Guasco/EPA
In the first study, a team led by University of Oxford researchers studied data on a primary care cohort and a critical care group, both of which were infected by the Alpha variant and tested positive for COVID-19 from November 2020 to January 2021.
Of the 198,420-person primary care group, 59.4% were infected by Alpha, 0.4% were admitted to a critical care unit (CCU, similar to a US intensive care unit), and 0.4% died by 28 days. Of the 4,272 CCU patients, 62.8% were infected by Alpha, and 15.5% died in the hospital.
After adjusting for covariables, primary care patients infected with the Alpha strain were 65% more likely to die by 28 days than those infected by other coronavirus lineages. The Alpha variant was also associated with a doubled risk of requiring CCU admission (adjusted hazard ratio [aHR], 2.15), but the researchers note it was not linked to death or need for organ support in those receiving critical care.
In the CCU group, aHR for death was 0.91 for those with Alpha infections, compared with those with infections caused by other strains.