Belgium Friendship Association backs Vietnam's stance on sovereignty in Bien Dong Sea
The Belgium-Vietnam Friendship Association has voiced their strong support for Vietnam's stance on legitimate sovereignty in the Bien Dong Sea (internationally called the South China Sea).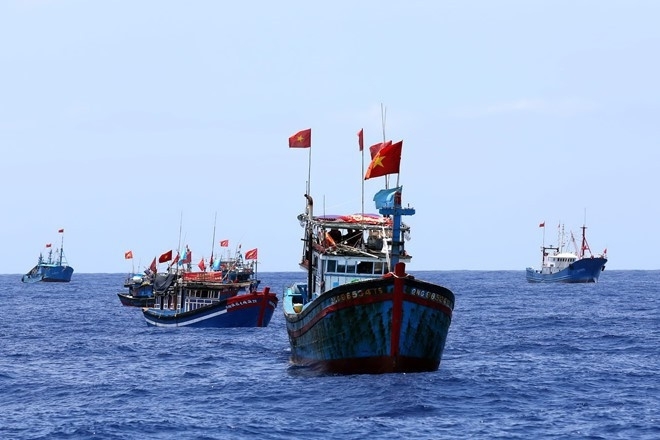 Vietnamese fishermen operate at the Hoang Sa fishing ground. Photo: thanhnien.vn
President of the Belgium-Vietnam Friendship Association Pierre Grega said his association is aware of recent escalating tensions in the Bien Dong Sea and firmly supports all Vietnamese associations regarding their stance towards the issue.
Grega noted that China's unilateral claim for sovereignty over most of the Bien Dong Sea area is completely contrary to the 1982 United Nations Convention on the Law of the Sea (UNCLOS).
Vietnam on March 25 demanded China to stop violating Vietnamese waters in the Bai Ba Dau (Whitsun Reef) in Vietnam's Truong Sa (Spratly) archipelago following the docking of more than 200 Chinese boats on the island earlier this month.
Vietnam wants China to end violations, respecting Vietnamese waters, and showing goodwill in enforcing the 1982 UNCLOS, the Declaration on the Conduct of the Parties in the South China Sea (DOC), and refrain from complicating the situation and troubling the negotiations of the Code of Conduct of Parties in the South China Sea (COC), Spokesperson Le Thi Thu Hang of Vietnam's Ministry of Foreign Affairs said at a press conference.
The spokesperson stressed that Vietnam has sufficient legal grounds and historical evidence to affirm its sovereignty over Truong Sa in accordance with international law.
Whitsun is a reef at the northeast extreme limit of the Sinh Ton Commune in the Spratly Islands.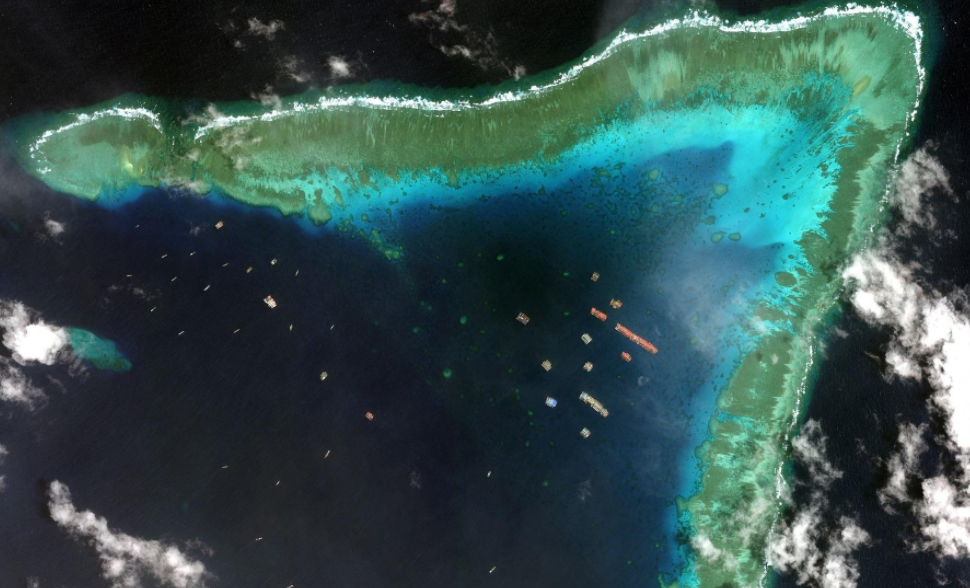 The Philippine coast guard reported spotting 220 vessels on March 7. Photo: GMA
Satellite imagery obtained by NPR from Maxar Technologies shows Chinese vessels moored in the crook of the boomerang-shaped coral bar.
The images show Chinese boats, some lashed 10 abreast together, lingering in the waters of the reef that lies just beneath the surface. The Philippine coast guard reported spotting 220 vessels on March 7.
China claims much of the Bien Dong Sea for itself and has built several artificial islands. The scale of China's building far exceeds that of other countries, and this latest move has drawn international concern. It's raised fears that China perhaps aims to occupy and reclaim Whitsun Reef while intimidating its regional rivals, according to NPR.