Belgium supports Vietnam's disaster response
Belgium donated USD 300.000 in its flood response for the central region of Vietnam.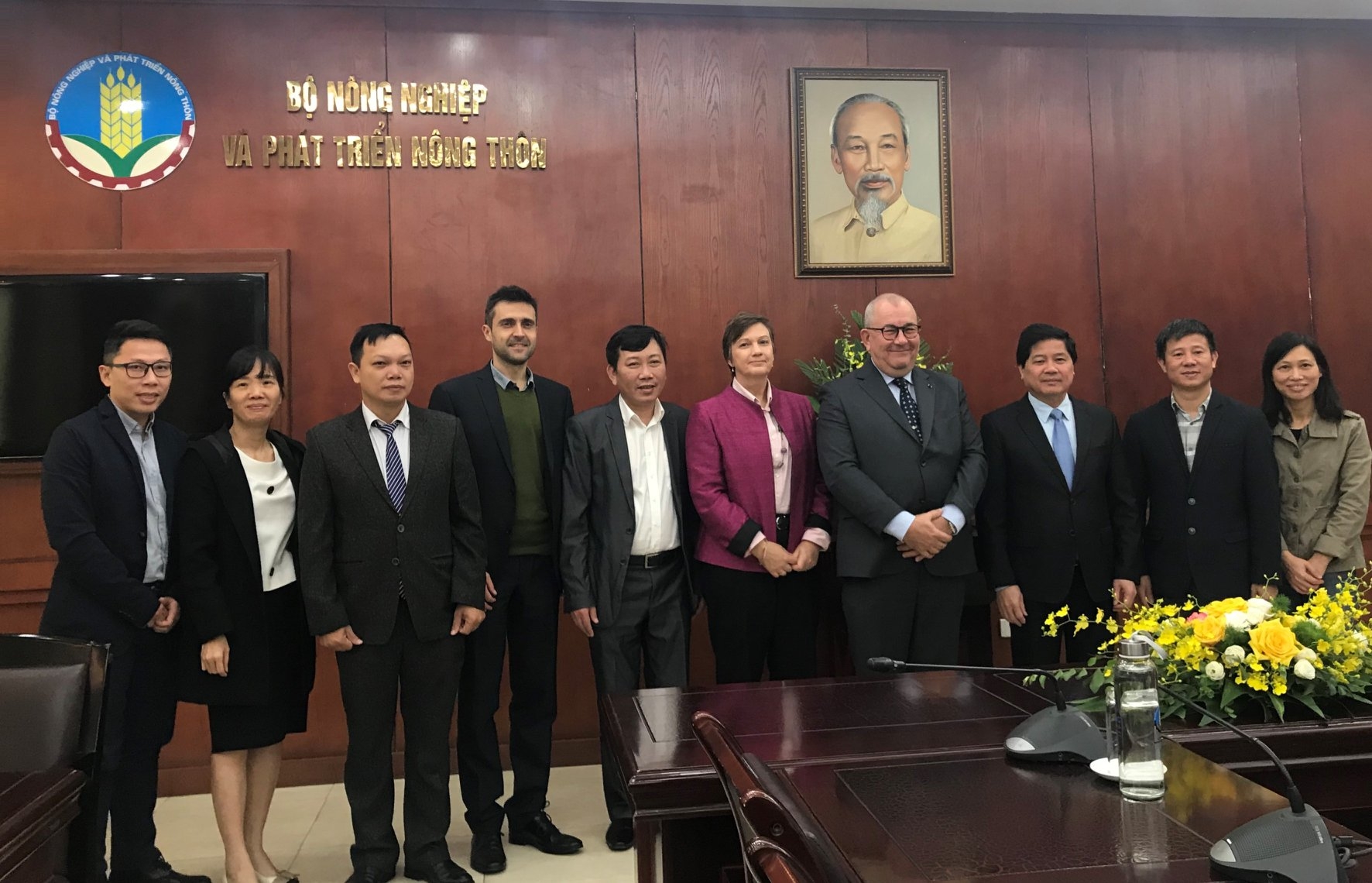 At the meeting. Source: Embassy of Belgium in Vietnam
Since October, the Central region of Vietnam has experienced prolonged extreme weather resulting in severe and widespread floods and landslides, with a devastating impact on the lives of the local people and farmers.
Ambassador of the Kingdom of Belgium Paul Jansen recently had a meeting with Vietnam's Vice Minister of Agriculture and Rural Development Le Quoc Doanh and Rana Flowers, representative of Agriculture Organization of the United Nations (FAO) to discuss a Belgian grant of USD 300.000 to support 1,273 vulnerable smallholder farming households in the heavily affected provinces of Quang Binh and Quang Tri.
The objective is to give an immediate support to adverse the impacts of the floods on the food security of vulnerable smallholder farming households. FAO already initiated this emergency aid and the coming weeks the farmers will receive support to recover their livestock production.
An estimated 1.5 million people have been affected by torrential rains, widespread flooding, and landslides triggered by five consecutive storms that have hit central Vietnam in the past month. As of October 29, 214 people have been killed or reported missing and more than 300,000 families had been evacuated, according to the Vietnam Disaster Management Authority.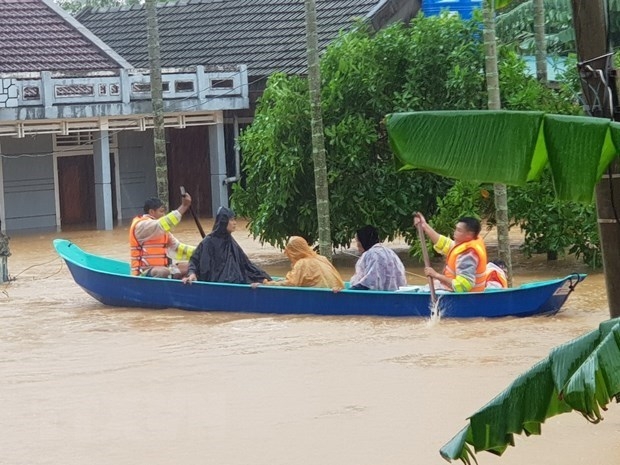 Vietnam's central region has been ravaged by floods. Photo: VNA
Earlier, the Asian Development Bank (ADB) also has approved a USD 2.5 million grant to assist Vietnam in providing emergency and humanitarian services to residents affected by the recent floods in the country's central region.
The grant is funded by the Asia Pacific Disaster Response Fund, which was designed to provide support to ADB's developing members affected by major natural disasters.
"We commend the Government of Vietnam for their quick emergency response to the disaster," said ADB Country Director for Vietnam Andrew Jeffries. He added that ADB's grant will augment the wider government response to deliver immediate, life-saving assistance to people who need it the most, especially people who were already experiencing adverse economic impacts due to the coronavirus disease (COVID-19) pandemic.
People nationwide are offering more material and spiritual support for compatriots in the central region./.
Each year, natural disasters cost Vietnam approximately 0.3-0.5% of her gross domestic product, which adversely affects socio-economic situation as well as national security.
Vietnam is categorized as a nation facing high risk of natural calamities. In the first 10 months of 2020, preliminary statistics showed that property damages caused by natural disasters reached VND 10 trillion, or some USD 430 million.
Vietnam and Belgium established diplomatic ties on March 22, 1973.
Belgium is currently Vietnam's 7th largest agricultural export market in the EU. In 2019, two-way trade exceeded USD 3 billion, of which Vietnam enjoyed a trade surplus of nearly USD 2 billion with Belgium.
Belgian businesses have poured over USD 1 billion into Vietnam, ranking 23rd among 131 countries and territories investing in the Southeast Asian nation.