Best 7 Regular Games For Android Phones
Casual games have been famous and drastically improved on Android recently, and some of them became a hit with its outstanding gameplay, graphic design and lovely-looking characters.
Regular or casual games might not be a go-to relaxation for everyone, but it is abudant source of entertainment and creativity, which cures your boredom at times. Some of these games have the best graphic design, characters and challenges that an Android game can offer. And it can also be addictive.
There are lots of casual games on Android for you to choose, and they are free to download on CHPlay.
1. The Battle Cats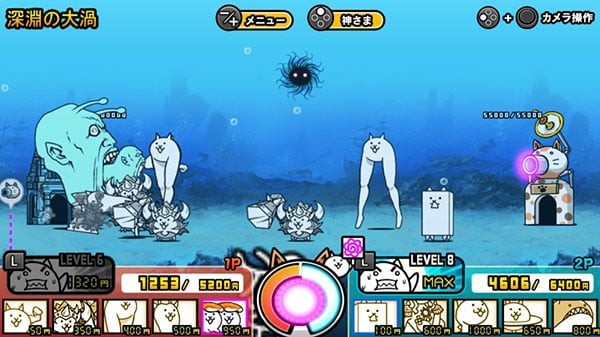 Photo: GameLoi
The Battle Cats is a free-to-play tower defense game developed by PONOS Corporation for iOS and Android mobile devices, which first emerged in Japan under the name Nyanko Daisensou (meaning "Nyanko Great War"). The Battle Cats debuted on the Japanese iOS App Store in November 2011 under the name of "Battle Nekos," with Android support following in December of that same year. It has sustained immense popularity in Japan and Korea, with an English version briefly appearing on the English-language iTunes/Google Play stores in 2012. However, it later was deleted in both the US Google Play stores and App Store. An improved version of this game was later released on September 17, 2014. A PC port release was available for download until late 2018 when PONOS Corporation cut support for it.
Players can get treasure, a vital Stage Reward that may be obtained upon clearing one of the main story stages.
2. Tsuki Adventure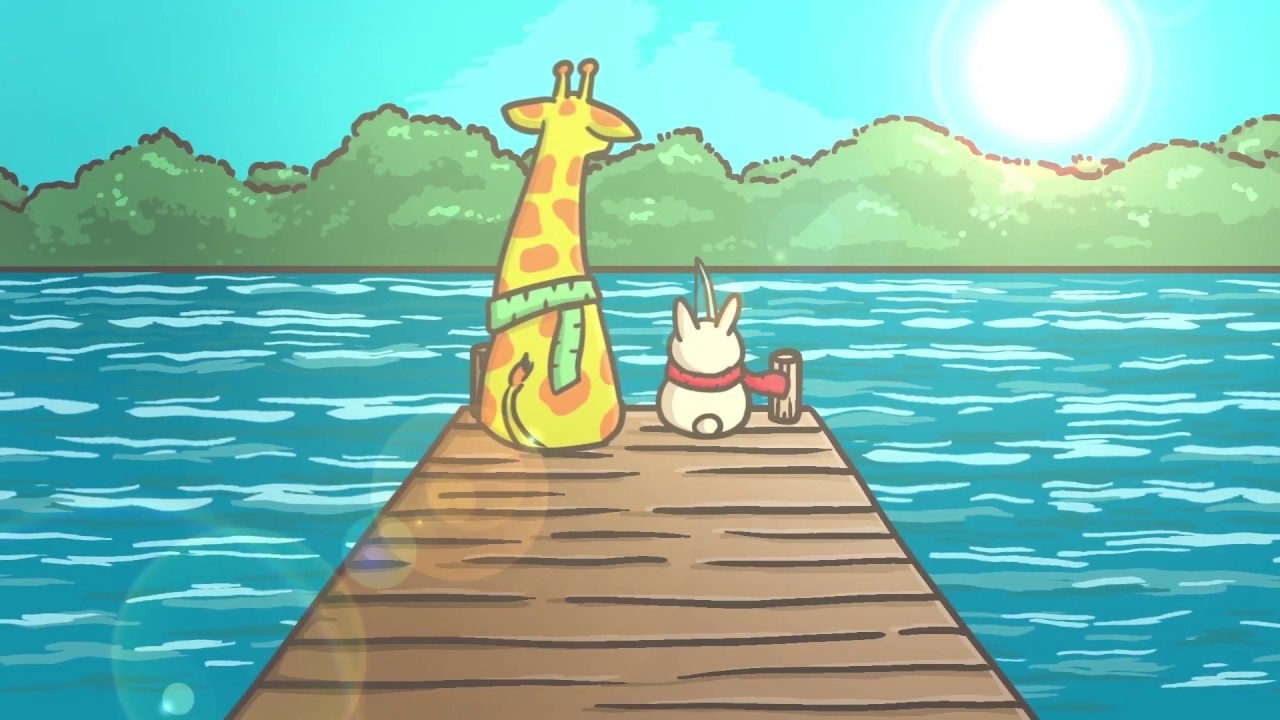 Photo: HyperBeard Games
The art style alone should be enough to grab anyone's attention because there is clear heart and soul put into the visuals for Tsuki Adventure. More than the art though, if there's one game that could signify the beauty of the simpler things in life, such as casual games and the simplicity that they usually evoke, it's this one.
The theme is literally you (Tsuki) moving from the hustle and bustle of the big city in Japan to the slower pace of the Japanese countryside to take over the family carrot farm. The longer you are there you grow to appreciate the simpler things in life along with the more easygoing lifestyle that you have there. You will be able to grow and maintain the family carrot farm business, drink matcha with friends, and complete random tasks around the town for the other villagers. There is actually quite a bit to do in this game and there will be times that you will need to wait for stuff to finish (like carrots to grow) so you won't have to worry about always having the game in your hands. It is a super casual game after all.
3. Tsuki Odyssey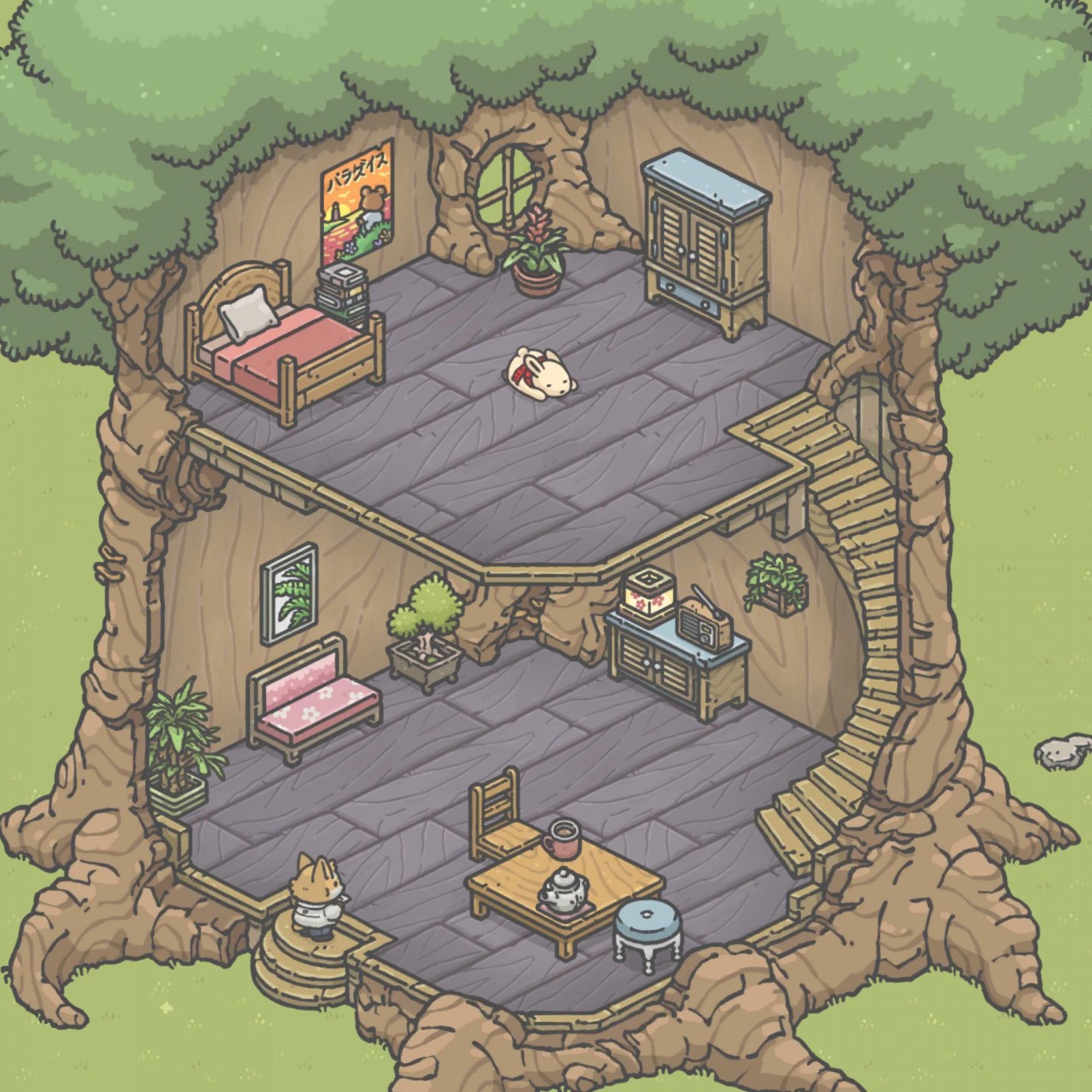 Photo: Reddit
Tsuki's Odyssey is a follow-up game to Tsuki Adventure, but with a little more to do. You can complete quests for people around town, catch fish, decorate your home and more. It's a quaint little game that's very easy to play and an awesome casual experience for when you just want to kick back and play something that won't require 100% of your attention. Tsuki's Odyssey is a passive adventure game that immerses you into the world of Tsuki and the oddball characters of Mushroom Village. Decorate your home, make friends, catch all kinds of fish and so much more!
Perfect for long commutes, family holidays when you're taking a break from all the food, or just on a random night while you watch TV. If you liked Tsuki Adventure, you'll probably love Tuski's Odysey.
4. Pocket World 3D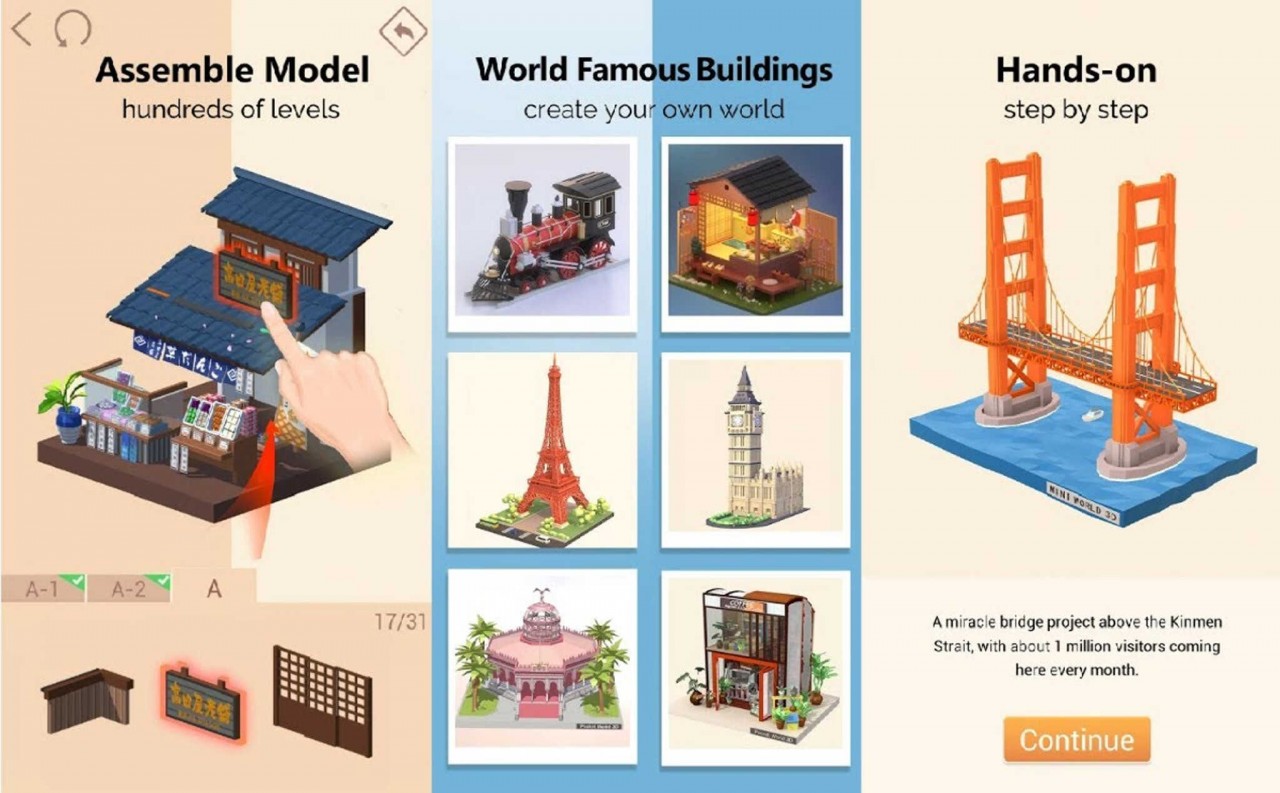 Photo: Tinhte.vn
Pocket World 3D is an elegant problem-solving app that provides a number of free puzzle games. Create beautiful 3D models of famous world buildings by rotating and manipulating each landmark and dragging and dropping the component parts to build each one. Practice your visual and spatial reasoning and perception as you estimate the angle of each turn to get the positioning just right. The music is super-relaxing, and it is great as a brain-training exercise or simply a wind-down tool suitable for most ages. A description of each landmark aids historical and geographical knowledge and could be read aloud to a child if the text is too tricky.
Pocket World 3D is a fun and relaxing 3D puzzle game. All the models are based on the world's famous buildings. While assembling the parts into various of models, players are also feeling the exotic atmospheres around the world.
The in-game model perfectly restores buildings around the world. There is a corresponding description under the models, to help players know the world better.
5. Alchademy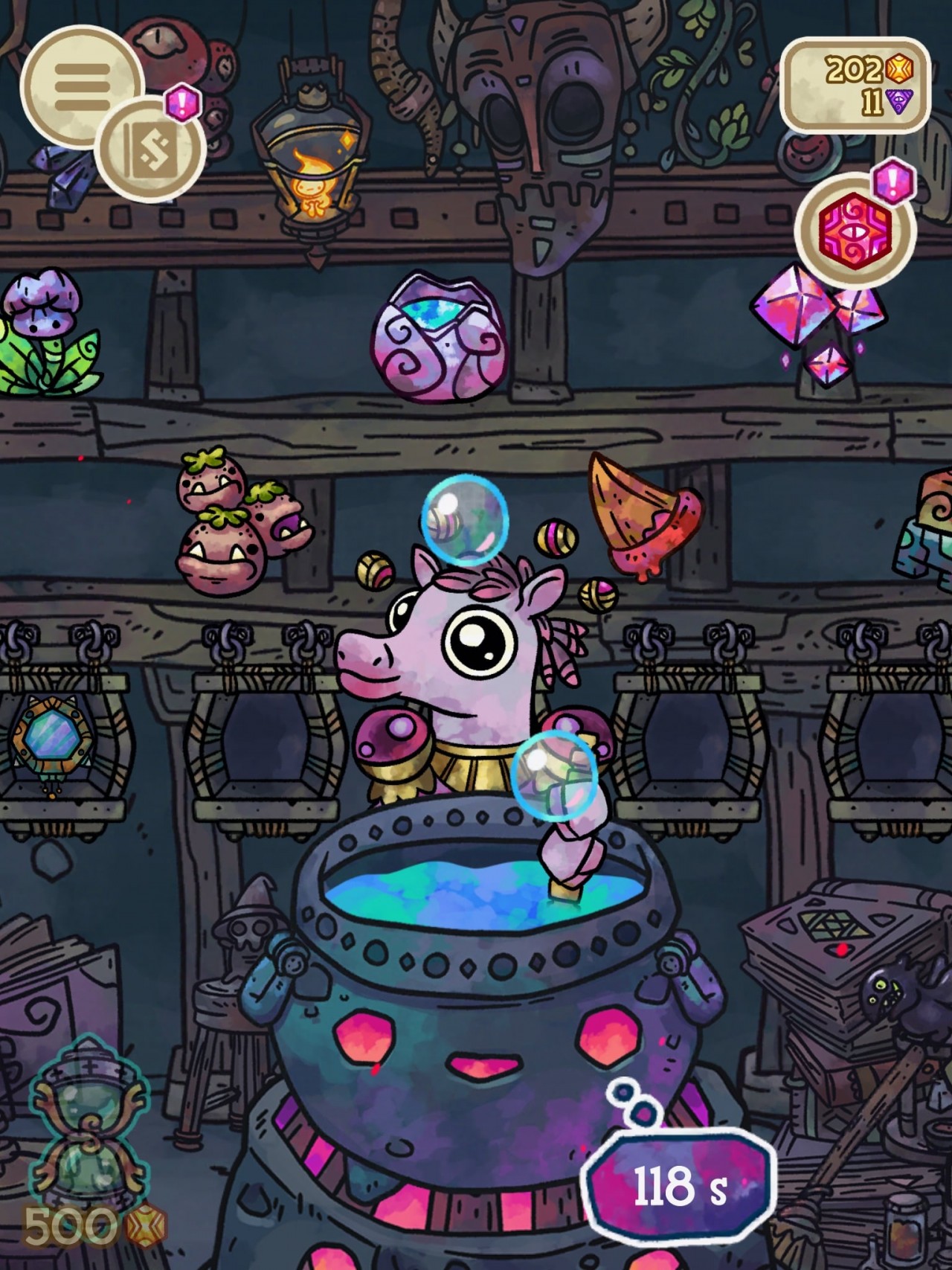 Photo: Pocket gamer
Alchademy is all about creating potions and all manner of magical and mystical things. Gather ingredients and use them to create tons of different stuff. Though not every combination will actually result in creation. But that's part of the fun as you can discover new working recipes. Even if you may stumble a little along the way, according to Android Headlines.
It's got a diverse collection of cool and interesting items with fun descriptions and lore. And a wonderful art style for the visuals. Like all the games on this list, this is a super casual game that's great for in-between times. Got 20 minutes? Play Alchademy.
6. The Battle of Polytopia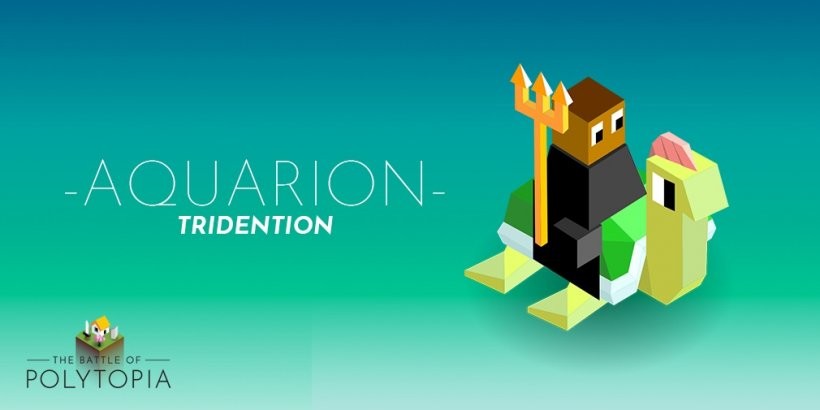 Photo: Pocket Gamer
The Battle of Polytopia is a turn-based 4X strategy game developed by Swedish gaming company Midjiwan AB. Players play as one of sixteen tribes to develop an empire and defeat opponents in a low poly square-shaped world. Players can play against bots or human opponents, local or online The game was initially released in February 2016.
The game was released on Android on December 1, 2016. Online multiplayer was added on February 15, 2018. A desktop version using Steam was released on August 4, 2020. The game was added as a feature to Tesla cars on December 25, 2020. The CEO of Tesla, Inc., Elon Musk, previously tweeted about the game. The Battle of Polytopia can be played in single-player, local multiplayer, or online game modes. Single-player and local multiplayer are free to play, while online multiplayer requires a purchase.
Each game is played on a randomly generated map. There are multiple game modes with different win conditions and settings that customize gameplay.
Players choose from 16 selectable characters known as tribes, of which four are free and 12 require purchase. Four of the paid tribes are special, with additional abilities and altered gameplay.
7. Candy Crush Saga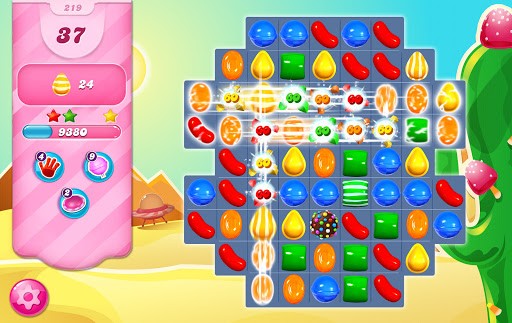 Photo: Google Play
Candy Crush Saga is a free-to-play match-three puzzle video game released by King on April 12, 2012, for Facebook; other versions for iOS, Android, Windows Phone, and Windows 10 followed. It is a variation of their browser game Candy Crush.
In the game, players complete levels by swapping colored pieces of candy on a game board to make a match of three or more of the same color, eliminating those candies from the board and replacing them with new ones, which could potentially create further matches. Matches of four or more candies create unique candies that act as power-ups with larger board-clearing abilities. Boards have various goals that must be completed within a fixed number of moves or limited amount of time, such as a certain score or collecting a specific number of a type of candy.
Candy Crush Saga is considered one of the first and most successful uses of a freemium model; while the game can be played completely through without spending money, players can buy special actions to help clear more difficult boards, from which King makes its revenues—at its peak, the company was reportedly earning almost $1 million per day.
Around 2014, over 93 million people were playing Candy Crush Saga, while revenue over a three-month period as reported by King was over $493 million. Five years after its release on mobile, the Candy Crush Saga series has received over 2.7 billion downloads, and the game has been one of the highest-grossing and most-played mobile apps in that time frame.
King has since released three related titles, Candy Crush Soda Saga, Candy Crush Jelly Saga and Candy Crush Friends Saga, and most of the company's other mobile titles follow the same Saga freemium format.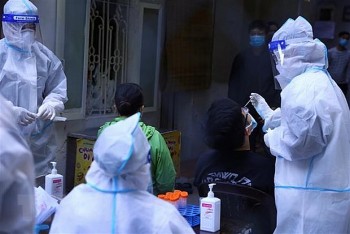 Focus
Vietnam's Covid-19 death toll is now 26,483, or 2 percent of total cases. More than 7,000 coronavirus patients nationwide are in serious condition, with 741 requiring invasive ventilation and 20 on life support.